The V10.20 Patch for Fortnite is going live, and its bringing one of the more interesting crossovers yet and some much-needed adjustments to the balance of the game. Season 10 has been controversial so far. As well as bringing some old locations back with a constantly changing map, the B.R.U.T.E mechs that have been introduced have been pretty widely loathed by pro players. They've had some changes in the recent update. This patch should calm down some of the controversies over the B.R.U.T.E's. There is other new content in the V10.20 though, so it isn't just adjustments to get to grips with!
If you want to keep playing Fortnite and progress through the new Arena Mode, then you need to be aware of all the changes in the game that could affect the way that you play. This is what's new and what's different in V10.20 of Fortnite.
Fortnite x Mayhem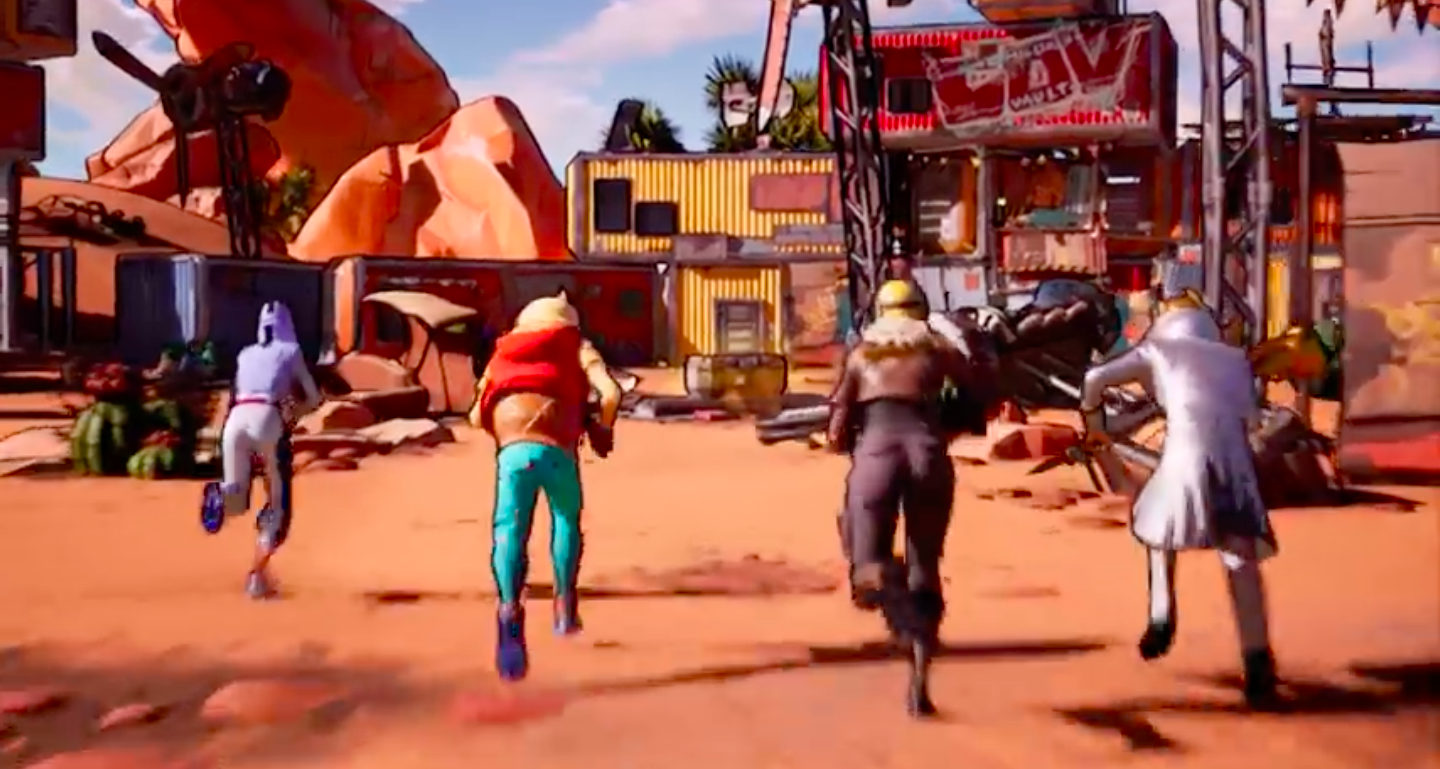 The new crossover event in Fortnite combines the game with Borderlands 3! Titled Fortnite x Mayhem, it has brought some limited-time content to the game that should please fans of both series. This is what's new:
Psycho Bundle of Borderlands themed skins added.
Pandora Rift Zone has appeared! This place is a recreation of Borderlands 3 right in Fortnite.
Crossover runs till September 10.
V10.20 Weapons and Item Changes
V10.20 has brought some changes to existing items and a new item added. These are the major changes:
Shield Bubble
New Item.
Rare item.
Can be found in Floor Loot, Chests, Supply Drop, and Vending Machines.
It lasts for 30 seconds.
Creates a bubble that blocks out projectiles and explosives.
However, players can still run inside of the bubble, so it is useful for close combat.
Projectiles fired from inside of the bubble cannot travel outside either.
The emitter has 400 HP
Destroying it early will remove the bubble entierly.
B.R.U.T.E changes in V.10.20
The map icon is now viewable to all players, even when in use. This keeps everyone aware of where the mechs are to give you prior warning.
Maximum numbers of rockets fired is reduced in V10.10 from 10 to 6.
Rockets fire 56% slower.
The B.R.U.T.E no longer gives materials to players when they destroy things.
The dash cooldown has increased from 3 to 5 seconds.
Spawn rates are now lower. Less B.R.U.T.Es spawn in general and significantly less over the course of the game.
The gunner's over shield material cost has been reduced. It has changed from 200 to 75.
The health of the B.R.U.T.E has increased from 1000 to 1250.
Other Changes in V10.20
Vaulted – The storm Flip, Drum Gun, and Storm Scout rifle are all vaulted.
Various bug fixes.
Tilted Town – Paths have been added to Tilted Town. This connects it to the surrounding area. Tiny change really.
Storm – Safezones won't move anymore during late phases of games. This effect is not in play in Arena mode or Tournaments.
This is quite a long of change in the game. The mechs changes are going to significantly reduce how useful they are. Various B.R.U.T.E aspects have been buffed. Although this is definitely overshadowed by the amount of nerfs.
The location of the mech being always known to everyone is bound to have a big effect on matches. However, this might not be enough for some players. If you want to continue winning in Fortnite V10.20 you need to be using the best Fortnite settings and getting the best frames per second possible in the game.