In Apex Legends, there are a lot of different options for how your characters look. There are rare skins for every single Legend in the game, and some other cosmetics most players want to collect. However, to actually get these you're going to need to get more crafting materials. These materials and metals are the currency that you need to build the skins that will make you stand out in the game. Getting them is important. Basic skins don't cost much, but if you're after that really rare look then you need to be getting a lot of these crafting materials.
Apex Legends has buried its store in a few different layers of made-up currency. Unlike in Fortnite where you just buy some V-Bucks, in Apex Legends there are extra steps. To get more skins you need more crafting materials, but to get more crafting materials you need more Apex packs. These layers are frankly built to confuse. If you want to get those skins though, you've got to optimize unlocking these packs, to get more materials, to then get the skin.
While the easiest way is to buy some, you can also optimize how you're unlocking Apex packs to stand a better chance. If you follow this through, you can get more crafting materials and unlock skins as quickly as possible.
How to Get More Crafting Materials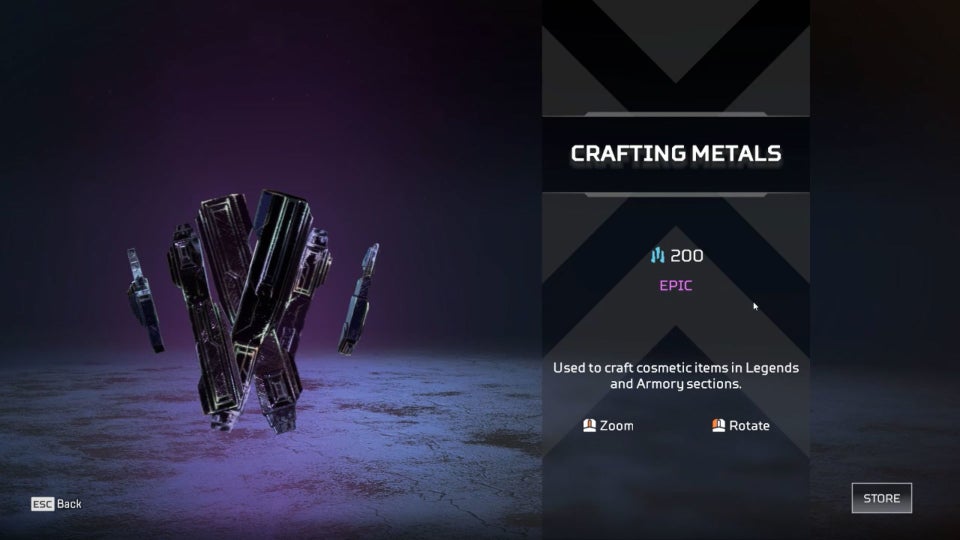 If you want to get more crafting materials the best way is to get more Apex packs. These are the boxes that actually drop crafting materials. However, you're not guaranteed a certain return on each Apex Pack. Instead, there are some odds of getting different items. Crafting material drops are divided into rarities just like any other reward from these loot boxes. These are the tiers:
Common Crafting Material drops – 15
Rare Drops – 30
Epic drops – 200
Legendary drops – 600
For each Apex Pack you upon, there is a chance of getting crafting materials. Those different tiers of crafting material will net you those amounts. These numbers aren't exactly helpful for players looking to get a Legendary skin. However, you can luck out in these boxes. The rate at which you get higher tier drops is determined by luck. These are the odds for getting a decent tier drop:
Rare – 100%
Epic – 24.8%
Legendary – 7%
This means that each Apex pack is going to drop at least one item that is Rare. The rest of the drops are determined by the percentages. You have just under a quarter of a chance of getting an Epic and a 7.4% chance of getting a Legendary.
With the odds kind of stacked against you, to get more crafting materials you need to get more Apex packs and hoping for some good luck.
How to Get More Apex Packs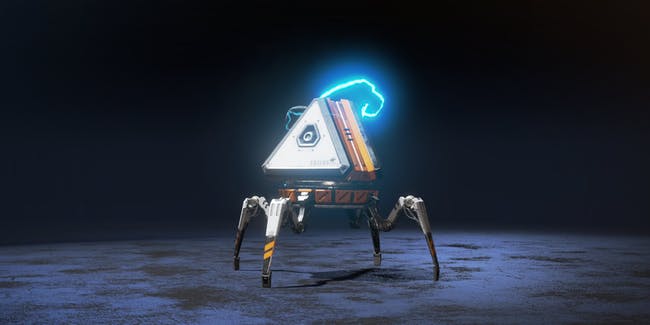 To get more materials, you need to buy more Apex Packs. However, buying an Apex Pack is a pretty risky thing since they're loot boxes. Many players instead try to optimize the free Apex packs they receive in-game. This can be done by completing the in-game challenges, leveling up, and getting as many rewards as possible when playing.
In each Season Pass, you can get around five Apex Packs along with the other rewards just for progressing through the game. If you're looking to get more materials, you also receive these as a bonus for progressing through levels. The Season pass is the best way to optimize the amount of Apex Packs you get, as well as the amount of crafting materials.
Apex Legends has plenty of rare skins on offer that you need more crafting materials to get. However, you also need to be playing well to level up through that Season pass. Using the right Apex Legends settings and getting the best frames per second possible in the game can give you the best chance of getting through the Season pass quickly.