PUBG has a pretty high-rate of updates. While PUBG doesn't quite match the breakneck speed of Fortnite with its constant tie-ins, it is an evolving game. PUBG's latest update has brought with it some big changes. The latest PUBG update was Update 29. Despite the map changes being quite sweeping, this build only affects the PC build of the game. Consoles and mobile are receiving their own separate updates of similar fixes and content. It brought with it a lot of balance changes and the end of the current event in the Survivor Pass. The major changes include a complete re-balancing of the Vikendi map.
This map was a fan favorite previously but did need some work. The new improved version is now live in the game. As well as these changes, there's more alterations to gameplay and even more options added to custom matches to let you create a great PUBG experience. These are the main changes from the last update.
Survivor Pass 3: Wild Card Patch Notes

Rewards: You had until June 26th to claim rewards and purchased items from this event. Since this is a while after the event, this grace period should cover most players.
Results: After the end of the event, you can view your achievements and other information about the event on the results page.
Gameplay Changed in Update 29's Patch Notes
PUBG players who spend a lot of time in Vikendi are in for some big changes. Equally, snipers in the game are going to have a lot more options going forward.
Vikendi: Blue Zone has just been adjusted with Update 29. Phase 1's safe zone now spawns in more varied locations. The walking time between early and late blue zone phases has been decreased. However, the duration of matches is now a minute and a half shorter!
Vehicles: The spawn rates for vehicles have been adjusted. There has been a change to every vehicle. However, the biggest is the spawn rate for four-wheel drive vehicles. This has been altered to match snow bikes and snowmobiles.
Item Spawn Rates: The spawn rates for items in Vikendi have been adjusted.
AR: Spawn rates increased by 1.4x
DMR: Spawn increased by 2x.
SR: Spawn rate increased by 7x.
Spawn Rates Decreased: The spawn rates have been decreased for SMG, Shotguns and Pistol Crossbows. This is another change that will benefit snipers. However, if you're not a sniper there is still some viable options on the map.
Attachments: These spawn rates have been increased in Update 29.
High Power Scope Spawns: The spawn rate for these has been majorly increased. Snipers will enjoy this change.
Secret Cave: The loot in this area has been adjusted to match the rest of the map.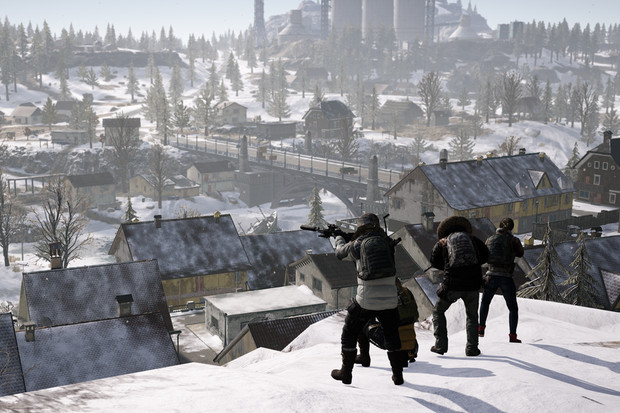 Other Gameplay and Spawn Kit Changes in Update 29
Map Markers: Tactical Map Markers are now in the game. You can add these to mark various situations for other team members. Each player can only place one at once. They are shown on the mini-map, world map, and compass the same way as map markers. This will make some things easier to flag, but for most players, it is just a minor change.
UI: Various UI changes have been made. This will make crosshairs clearer with various items.
Spawn Kit: A Spawn Kit selection option has been added to War Mode, War Mode: Conquest and Normal Mode if you're setting up a custom match. These kits will make it easier for you to create a custom game that perfectly suits your needs.
These new changes to the game should make it a better platform for all players. Update 29's gameplay changes shouldn't make too much of a dent in your strategies. However, the map changes are quite major. This won't change the locations to go for, but it will limit who can play on Vikendi. To get the most out of this new map you need to brush up on your sniping skills.