PLAYERUNKNOWN's Battlegrounds contains four entirely different maps; this means you have a lot more to learn if you want to always land in the best place. Vikendi is the most recent offering to be added to the game. This map marks a big departure for map design, but that largely comes down to the aesthetic. Vikendi is the snow level. If you've been enjoying PUBG but wishing it felt a bit more like you were hanging out on Hoth, then this will be the map for you. You can use this interactive map to get to know the locations of each place in exact detail.
In terms of size, this is a bigger map than the minuscule Sanhok but smaller than the huge early maps like Erangel. This puts in a nice sweet spot. There are plenty of spots for you to have firefights with other players for those looking for excitement. However, on Vikendi there are plenty of quieter spots to take a stealthier approach to the game. If you choose the right landing spot, you can make sure you pick up the right weapons. With a good landing spot, the right equipment, and knowledge of all of the tips and tricks in PUBG, you can start winning games on Vikendi.
Popular Landing Spots in Vikendi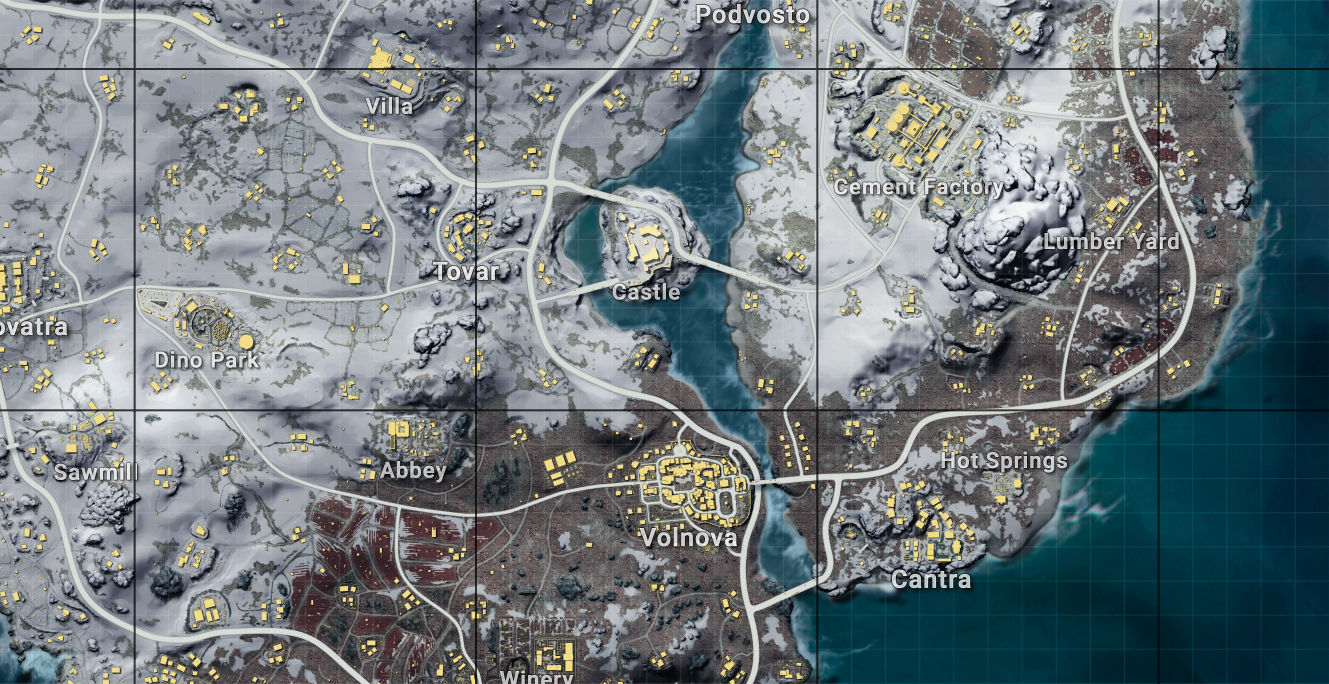 Vikendi is a large map with plenty of big destinations. Like most maps, the majority of players gravitate towards the big meeting points. These are the areas with plenty of buildings and loot. If you land in one of these spots, you can get your hands on some pretty good loot. However, you'll have to fight your way through every other player who wants to come out on top to get to it. These spots are for confident players who know they get in those early eliminations. There are also great spots to practice your firefighting if you're not quite at that stage yet.
Castle is likely to be teeming with players if you decide to land there. It is surrounded by water, so getting in and out is a bit difficult. If you land here, there is plenty of loot. There is a tower in the castle which will give you a great vantage point for some sniping. The walkways and roofs also provide plenty of cover for players attempting to stay under the radar and pick off other players with a degree of stealth.
The second most popular spot is Grooka. This area is a huge town that attracts dropping players like a bug light. This area is Vikendi's equivalent of tilted towers, it's the spot to head to if you want chaos and loot. Since it is so large, there's not much point in trying to explore it all. You can easily find all of the loot that you need upon landing. Exploring the entire complex just puts you in a position to be killed. Instead, load up on gear and head out.
Landing Spots with The Best Loot in Vikendi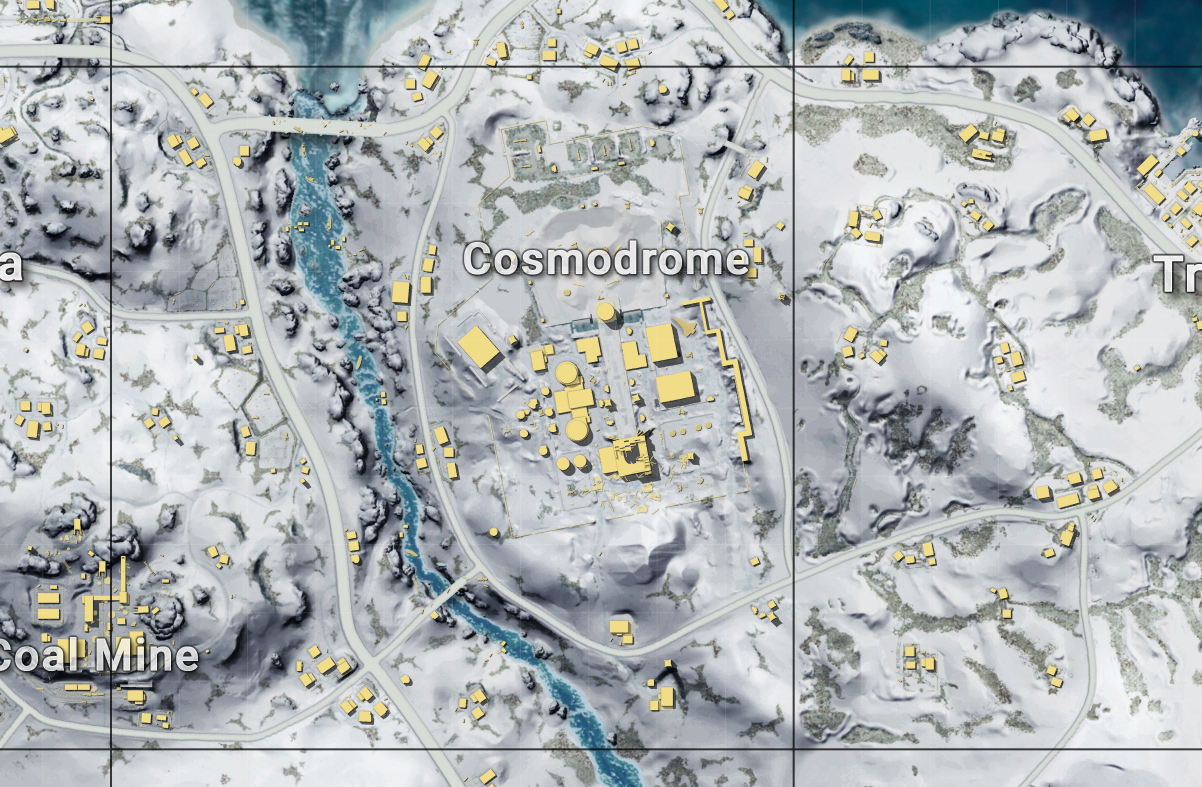 The most popular locations in Vikendi are filled with good loot, but there is plenty of quieter or less dangerous spots where you can get great gear. These areas will make it easy to find everything that you need for a game. However, this is without having to fight off an army of other players like in Castle or Grooka.
The Cosmodrome is an area which is fairly unique in the map. Its above-ground buildings are fairly spread out. This means you'll have plenty of opportunities to pick off rivals who venture out without cover. However, it also has underground locations that are filled with loot. Going a little out of the way to rinse the bunkers beneath the Cosmodrome can be very rewarding. While you will see some other players here, its layout makes it quite defendable. As long as you scout out other players to eliminate before they reach you, you can loot Cosmodrome without much danger. This makes it one of the better spots for loot in Vikendi.
You could also load up on gear from Hot Springs. It has more than enough high-level drops to satisfy a single player. This makes it a less popular destination so you won't have to immediately start fighting. Its two main houses should be your starting point. Following that, if you've not got enough gear you can raid the rest of the location. Starting with the houses will give you an overlook of the other small buildings, you can use this position to eliminate any other players who came to the Hot Springs.
Calmer Spots to Lands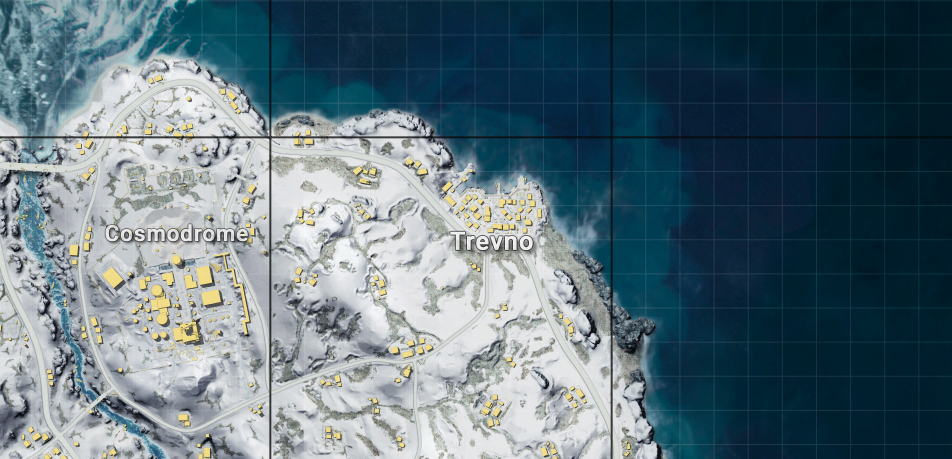 The calmest places to land in Vikendi will provide you with security. If you're aiming to play a passive of stealth-driven game, these spots are the perfect starting points. As with other maps, the safest areas as the ones without a proper name. However, these spots often don't contain enough loot. This can put you on the back foot for the entire match. Since Vikendi is big enough to have some settlements that aren't particularly popular, you don't have to sacrifice loot to survive the first ten minutes.
Trevno is a good place to gather loot without attracting too much attention. This port town has a good number of spread-out buildings that contain some good loot. It is relatively dense too, so there is little chance of you exposing yourself to a player waiting to ambush. If there are other players around, the route to the west of Trevno that leads above Cosmodrome contains many unmarked buildings. These are a good alternative if Trevno doesn't go to plan.
These spots won't reliably be empty every single game. If you pay attention to where players land depending on the route of the plane, you can adjust these strategies as you go. This will give you the best chance of winning games on Vikendi.
You should also check out our other guides, including those that cover the other maps in PUBG.