Shroud is one of the best Call of Duty players out there, but he isn't limited to the main game. He plays a lot of Warzone and has managed to recreate his success in the base game there. Shroud uses different loadouts in Warzone to the regular game. This is since the game has a different balance and the map rewards an entirely different type of gameplay. Shroud's Warzone loadouts are the equipment he uses in the game, so it is a great and balanced loadout to try out yourself.
Shroud likes to change things up every now and again. However, he does often fall back on the M13. This is a weapon that uses to get some pretty impressive kills and games in Warzone. His loadout for the M13 can show you how to build an effective class for that weapon. This is Shroud's Warzone loadout for the M13.
Shroud's Warzone Loadout –  M13
Gunsmith
Muzzle Monolithic Suppressor
Tempus Marksman
Reflex Optic
No Stock
60 Round Mags
This build is focused on accuracy and range. This is really important in Warzone so it is a clever use of the options available to you. Shroud is pretty unique in this build, but it is very well balanced. Playing without a stock makes this into more of a sub that works at a long-range. That evens out some of the problems with the weapon. Shroud's Warzone loadout works since it plays to what happens in Warzone, too often it comes down to longer ranges.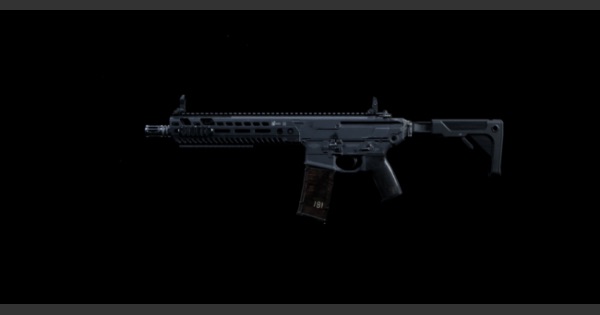 Secondary
This weapon is useful as a fallback. He does use some attachments for this too:
Monolithic Suppressor
Lightweight trigger
Granulated Grip tape.
This is adjusted to help with range and accuracy. The secondary weapon isn't massively important, but he does use it to get some kills when ammo becomes a problem. You are pretty much to change this element of Shroud's Warzone loadout without affecting the overall balance of things though.
Perks
These are pretty popular choices for Warzone Perks. A large number of pro players use these perks. Cold Blooded and Ghost have some clear advantages and are pretty overused in the game. Amped helps you out if you need to switch to a secondary in a hurry. Since the pistol is only really there for emergencies, this is kind of an important perk in Shroud's Warzone loadout.
Equipment
Frag Grenade
Smoke Grenade
This is to suit the very very aggressive playstyle of Shroud. This kind of build doesn't suit every player. However, it will be useful if you typically play by pushing others. These are both offensive choices, so you'll be relying on your perks for any defensive advantage.
Should You Use Shroud's Warzone Loadout?
Loadouts in Warzone are really important. Players have to try and get them as quickly as possible if they want to be competitive, but you've got to call in the right loadout. Shroud's Warzone loadout perfectly suits a really aggressive player. However, since it is the loadout of a pro player you will need a high skill level to get the most out of it. Keep in mind what the strengths of this build are when you play with.
Our other guides to popular Call of Duty Warzone loadouts can help you find the exact combination of kit that works for you:
Check out these other Modern Warfare loadout guides: