Out of all the Sniper Rifles available in Call of Duty: Modern Warfare, the AX-50 is one of the best. This weapon fires fast yet it has the accuracy and power that you need from a sniper rifle. If you want to use it to its full potential though, you've got to use the best sniper loadouts. Between Gunsmith, perks, and equipment choices you have a lot to consider. If you really want to be effective with a sniper rifle, you need to be using the best sniper loadout with every aspect in place
Gunsmith can get confusing. With this choice, it is hard to build an effective loadout. These are the best Sniper loadouts, including the right choice of Gunsmith attachments. It might take you a while to unlock everything that you need for these loadouts, but it will be worth to use these.
The Modern Warfare Best Sniper Loadouts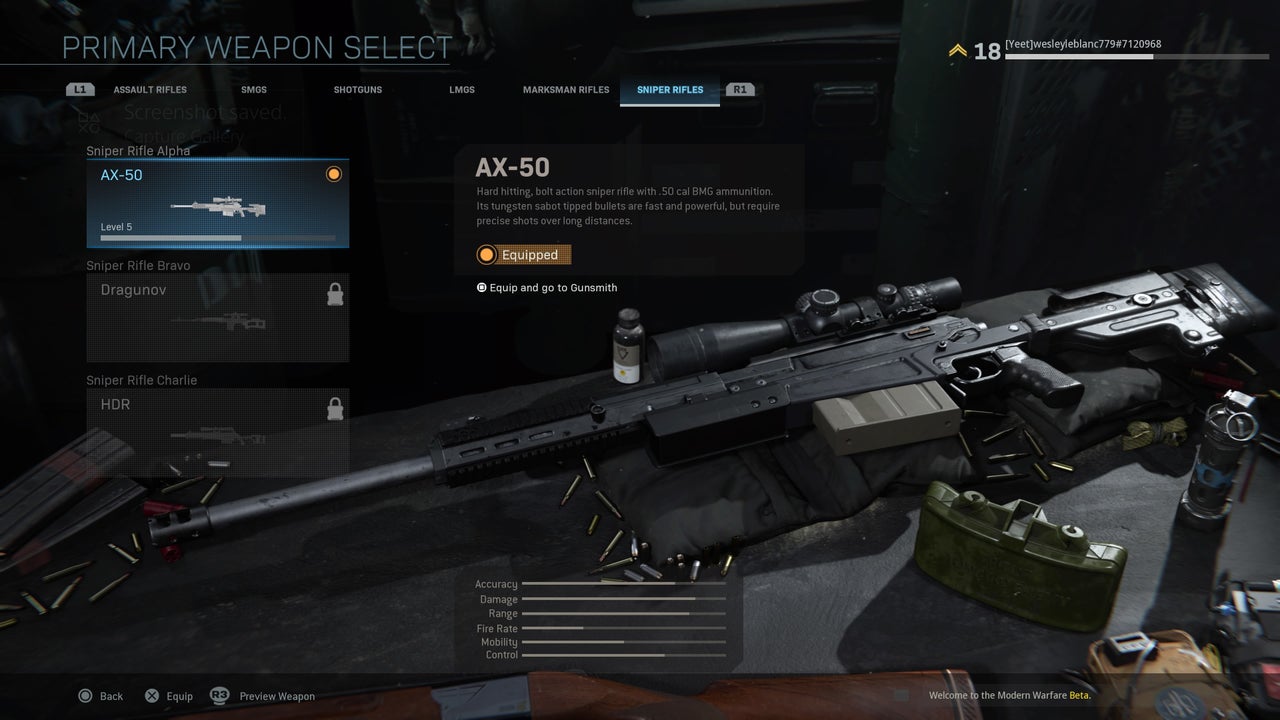 Most snipers in Call of Duty: Modern Warfare require a specific build. Unlike other types of players, there isn't much variety you can actually have with the weapon. However, if you're after a Sniper class then this is one of the best loadouts you can use.
Gunsmith
Muzzle – Flash Guard
Optic – Hybrid
Stock – Lightweight
Rear Grip – Tactical Grip
This selection of Gunsmith attachments makes for part of the best Call of Duty: Modern Warfare Sniper loadouts as it prioritizes accuracy and control. While some elements impact this, they're compensated for by others. This should help make your sniper rifle more effective.
Perks – Coldblooded, High Alert, Tracker.
Field Upgrades – Deployable Cover.
Equipment – Claymore and Heartbeat Sensor.
Killstreaks – Any of the recon based killstreaks are going to be effective for a sniper. However, if your team has plenty of support players then you can go for something more offensive.
You don't get too many options when it comes to building the best Sniper loadout in Call of Duty: Modern Warfare. This is mainly because, as of yet, the game isn't great for traditional sniping. The map layouts definitely aren't in your favor, faced with big indoor spaces there is one good idea for a balanced sniper loadout…
Overkill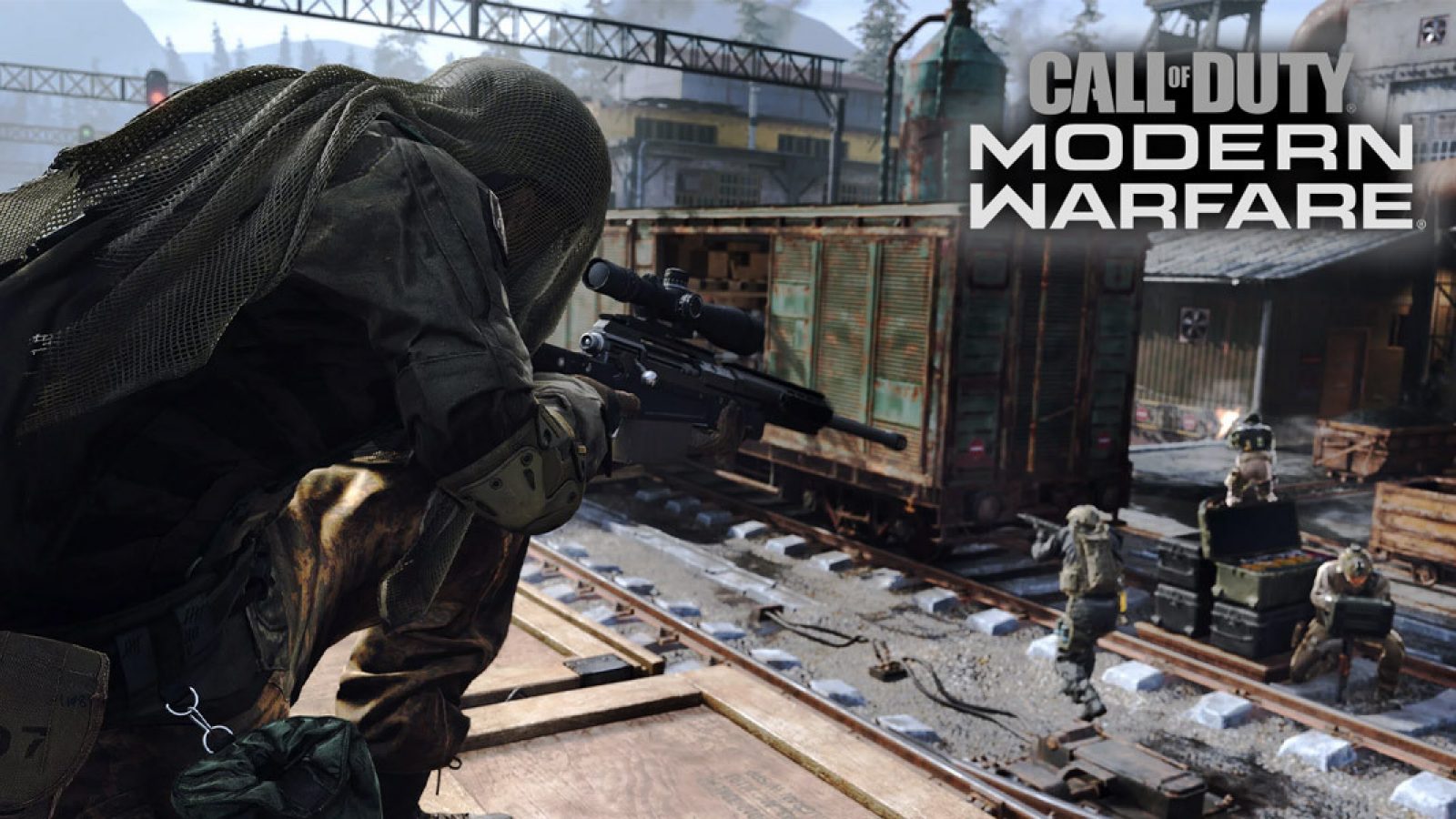 Overkill allows you to carry two primary weapons instead of a secondary. This isn't the smoothest solution, but carrying a non-sniper weapon like an Assault Rifle. Parts of your loadout can cater to your secondary weapon as well as your sniper rifle. This might not be a perfect solution, but it does help balance things out for sniper players who are typically snipers.
So many Call of Duty: Modern Warfare maps have limited or poor opportunities for sniping players. There are far too many indoor or cover ridden areas. This makes building the best sniper loadout a bit of a problem. In actuality, the best sniper loadout might be one that allows you to not be a sniper when you need to. This can help you stay helpful even when your primary skill isn't in demand.
Check out these other Modern Warfare loadout guides: