Many gamers will remember a time when it was up to them to sort and access their game collection, usually with a bunch of folders found somewhere on their desktop.
You'd be responsible for sourcing the game yourself, downloading or installing it, and accessing it wherever you'd saved it.
Before the gaming client Steam rose to fame, this kind of setup was commonplace for most of us, but now we struggle to think of going back to a disorganized mess like this. These days, clients like Steam are the most popular way to purchase and access games for PC players, but if you weren't thrilled with what it has to offer, you might be wonderingis that all there is?'
So, what are the best Steam alternative clients out there?
If you'd rather steer clear of Steam, for whatever reason, there are some promising alternatives to choose from in the world of digital distribution services for games. GOG.com, Origin, Epic Store, Humble Store, and Microsoft Store are some of the frontrunners in gaming clients and each offers a unique set of features and experiences for gamers.
If you want to make the switch or are looking to get into client gaming platforms and online stores, we've got the list for you. These are the best Steam alternatives out there and why they're now just as good as the frontrunner, so you can choose your favorite way to play.
Steam's Rise to World Domination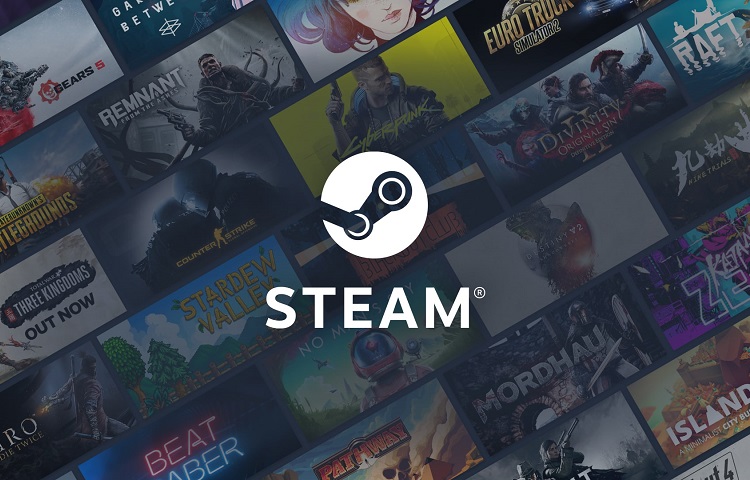 The household name of Steam had more humble beginnings, with its first introduction to the world of gaming through Valve's titles in 2003. Users were required to download the software client as a standalone piece that would enable them to get automatic updates for their games.
From there, Steam started to include other titles from third-party publishers, and this when it started to take off. Today, Steam is more than just a gaming platform for both mobile and web users.
The client offers server hosting, social networking, cloud storage, video streaming, and digital rights management, as well as access, installation, and management of all of your favorite games in one handy place.
Popular Alternatives to Steam
Steam has forged its place as the leader in these digital distribution services centered around gaming, but there are plenty of others worth considering.
If you've been looking to branch out or want to see what the competition brings to the table, there are some software clients that you shouldn't miss.
Origin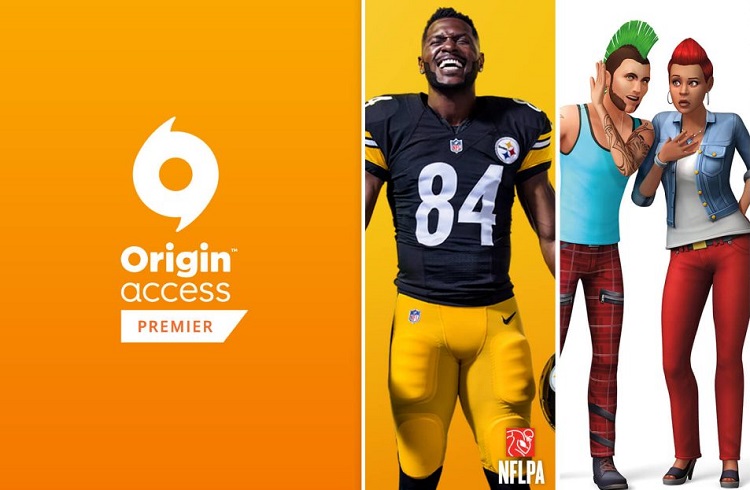 Origin is another recognizable name when it comes to digital games providers and likely the second most popular behind Steam. Most of this service is focused on EA Games, which is nothing to sneeze it, and it has a layout that's clean and advanced at the same time.
Although they do try to push a lot of their own games, we don't mind, but just be prepared for some coaxing no matter what game you're trying to play. The coolest thing about Origin is the price, and you can sign up for their basic package at less than $5 a month.
With access to over 180 EA titles, this is impressive, and you'll also find a range of others there including older games like SimCity 200 and newer options like The Witcher 3 and the latest FIFA installments. If you like what EA has to offer or just want a huge selection for a low price, Origin is one of the greatest.
GOG.com
GOG is probably the third biggest name in the mix and easily the longest-running Steam alternative, as well as being a platform that many gamers rely on. The benefits of playing through GOG is that all of your purchases are DRM free which means you own them, can store their installers, and even burn them onto a separate disc, so it's truly freeing and a feature that none of the others can come close to.
GOG Galaxy is the desktop client used by this website and it's a user-friendly experience. Even though it's DRM free, you still get all of the cool stuff like library management, cloud storage, and best of all, access to games that have been long forgotten on other platforms, and even some you can run through DOS Box for a vintage gaming experience. There are loads of free options available as well, giving you plenty of things to waste your time on.
Epic Store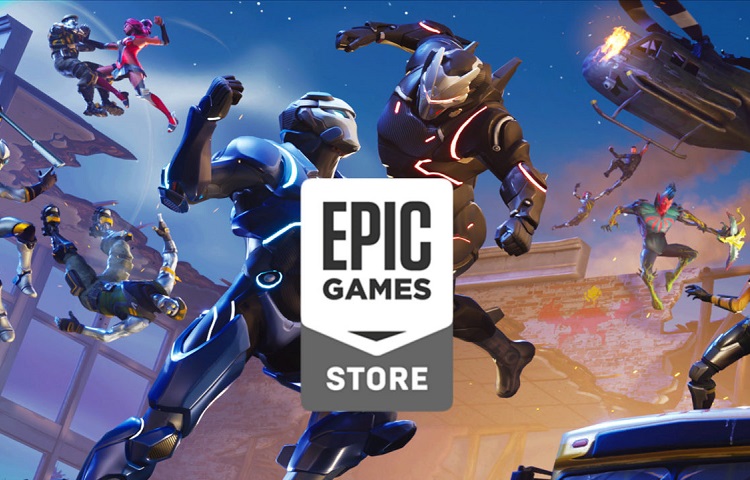 Epic Games might be younger than the rest but that doesn't mean it hasn't already earned itself a solid reputation. Epic is responsible for classics like Fortnite and Unreal but has gone out of its way to secure exclusivity deals with other huge games like Metro Exodus and Hades, so it's easily made its mark in the world of digital distribution.
The Epic Games Store does have some flaws as they seem to be ironing out its design, so you won't get cloud storage or even a search function yet. The difference is noticeable when you're looking for a fast and easy experience but it's not altogether unusable. These minor irritations are worth it for the sheer range of titles they've secured and if you're into exclusive titles and playing the latest and greatest games, you'll have no choice but to give them a chance.
Humble Store
Humble is a great choice for gamers who like a good saving and their most famous offering are the Humble Bundles which have now been around for years. These bundles first began as a bunch of games bundled together and priced as whatever the buyer wanted to pay, with lots of the proceeds going to charities and good causes.
Today, Humble Store offers more than that, and they now have a huge selection of bundles that don't just include games but also e-books and other software, plus thousands of other items to peruse. This is the best way to play on a budget and try some things that you might not have considered before, giving you a gateway to experimentation with your gaming.
Microsoft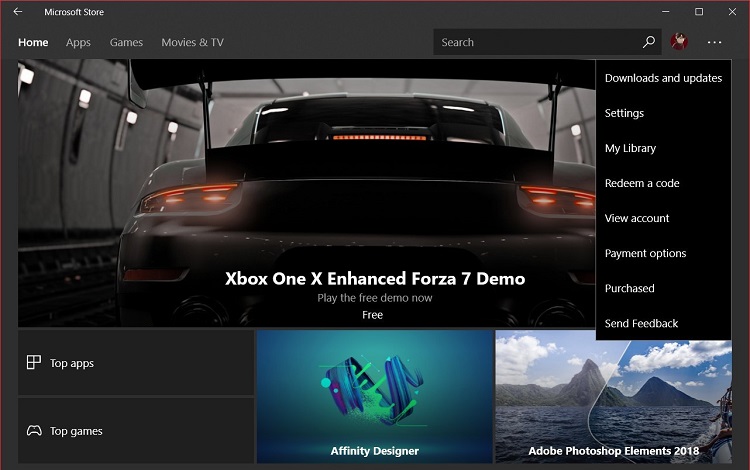 It should come as no shock that Microsoft Games has made its way onto our list, as the company has always had big ambitions to be the number one digital provider for gaming.
Microsoft Games has come a long way from past iterations and now offers a polished and competitively priced service that's booming in popularity, as well as unique offerings that others can't compete with.
The cost is around $10 a month or you can save with a yearly pass, and benefit from things like their Xbox Play Anywhere function that lets you play the same title on PC and Xbox for the same price.
Although not available on every title, they have plans to offer it for over 200 games, including third-party providers. Just having the edge with Xbox is a dream come true for gamers who like to mix things up and makes Microsoft Games one of the best.
Itch.io
If you like to support independent sellers and want to get a little creative with your gaming, your attention should be centered on Itch.io. This unique service is all about the indie titles and it has laid claim to being the birthplace of many games that have now blown up to something huge and mainstream.
Itch has a library of tens of thousands of games, some of them newer than others, but gives the player the chance to submit feedback and make suggestions to the devs who created them. Although new, it's a smooth-running app and user-friendly to boot, so if you're looking to support the little guy and get into the fundamentals of game development, there's no better choice than Itch.
Uplay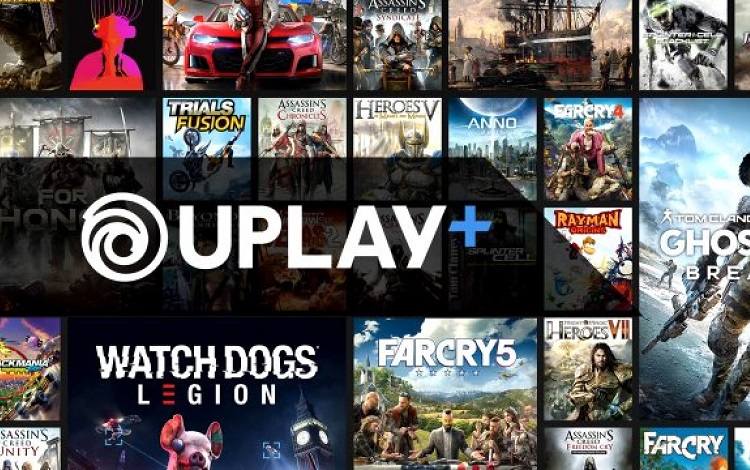 Ubisoft has thrown their hat into the ring with a desktop gaming client that's starting to grow on people. Although it started out slow, mainly because they force you to use it even with a Steam purchased game, it still has lots of redeeming qualities. The layout is simple and it's great value for money, and if you're someone who buys a lot of their games it does cut out the middle man.
Having access to Ubisoft's impressive list of games is what makes this such a popular choice, and if you're a fan of classics like Tom Clancy, Far Cry, and Assassin's Creed, it's worth using just for that. Uplay is free to use and they sometimes offer free games as well, including popular titles like For Honor and Assassin's Creed 3 given away in the past, so keep your eye on it.
Why Use a Steam Alternative?
There's no doubt that Steam has become the household name in digital gaming, as well as a popular platform for most professional gamers.
However, that doesn't mean it's the only way to go. You might find that other services have more of what you're after, better titles, and a more user-friendly experience, which millions of others would agree with.
Steam is the most common client in the digital distribution of gaming but not necessarily the most impressive. For any gamer, new or experienced, it's a good idea to test out the various digital storefronts to see what is more up your alley. You might be surprised with how much the others have to offer, even if they aren't as hyped up.
To make the most of this modern era of gaming, nothing is stopping you from having more than one of these services running at once. Just as people rely on a few streaming services to get their favorite shows and movies, you could also have a few key digital distribution services for your favorite games, and give yourself a greater selection than ever possible.
The Modern Way to Game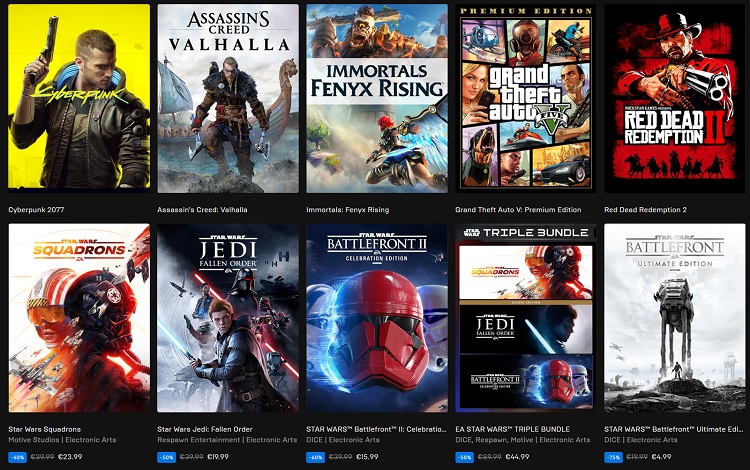 Gaming has gone through many changes over the years, but having a centralized place to access everything games-related on your computer is something new. If you've been curious about what these clients have to offer or are ready to move on from your old organizational methods, Steam or any of the alternatives bring a new twist to the table.
Whether you opt for Steam or one of the other online gaming stores, you'll be ushering in the new era of gaming, and there's a good chance you'll never go back. With one of these clients storing your games, giving you easy access to purchase and download titles, and helping to keep everything organized, it's never been simpler to be a gamer.
Related Questions
Steam is one of the most popular ways to game these days, along with the alternatives we've found for gaming clients, it seems the world is making a shift for good.
To find out more about what these platforms bring to the table, we've got the answers to a few FAQs that can show you the way.
Are Games on Steam Free?
Steam hosts a range of downloadable games with both free and paid titles available so you can test out new ones to see what you like. There's no need to spend any money to game with Steam as you'll find a huge selection of versions of games to play, and all located in one place for easy access and downloadability.
What is the Digital Distribution of Games?
The term digital distribution is used frequently with game providers as a way to discuss the service they offer, akin to an online store for games. A digital distributor can deliver video games to their customers without having them purchase anything physical, like a CD-ROM, by simply providing a download that allows them to get a digital copy of the media.