Cell phones have replaced so many aspects of our everyday lives with mobile, digital versions of everything we used to do.
We read the news, take photos, watch movies, talk to our friends, and listen to music on them, and it seems there's not much you can't do with them these days.
Gaming is one such activity that's seen a major boom when it comes to smartphone use, and whether you have an Android or an iPhone, it's all the same. Mobile games are a great way to pass the time and socialize with others, and the competitive gaming genre especially has been leading the way.
What are some of the best competitive mobile games to play?
Huge names like Minecraft, Shadowgun Legends, PUBG Mobile, and Fortnite are just some of the top competitive mobile games available, each offering a chance to play against others from your smartphone. There are titles in all genres but as a competitive game, they're usually played against an opponent with someone crowned the winner in the end.
If you want to mix things up and get away from your gaming station, you'll be surprised what's out there these days in mobile play. These games have stellar graphics, immersive communities, and addictive storylines, so they have something for everyone, with the major bonus of being portable
The Best Competitive Mobile Games
The era of mobile gaming is upon us and if you're someone who prefers to take their entertainment with them while still being able to compete with others, you're in luck.
We've compiled a list of the hottest competitive mobile games you can play today, where they got their start, and what makes them such an inviting gaming experience.
#1: Minecraft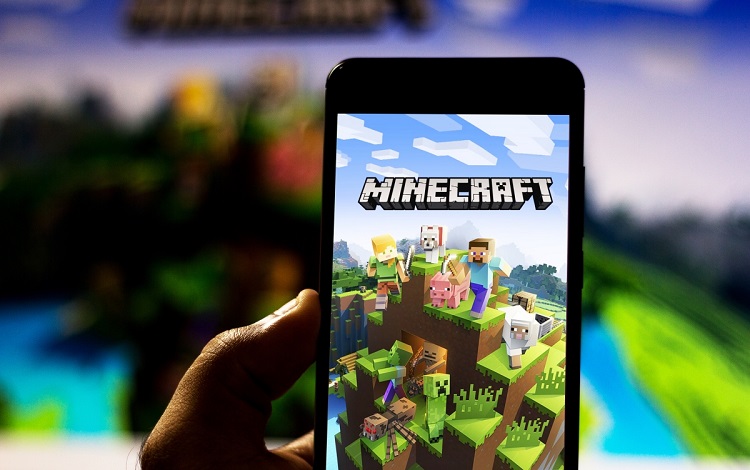 If you made it through 2020 without hearing the word 'Minecraft' being uttered, there's a good chance you were living under a rock.
Minecraft is a huge presence in both mobile and desktop gaming, but the competitive mobile game version has seen the biggest booms. There are more than 110 million active players each month with no signs of slowing down.
Minecraft was created by a Swedish developer and then sold to Microsoft for a huge sum of money. The game sees players create their world, including castles and weapons, and if your imagination can dream it up, you'll be able to create it with Minecraft.
The best news is, Minecraft is completely free to download for both Android and Apple users, and it has a huge and active community. Not only is it great to see what you can come up with, but the creativity of others in this competitive game will blow you away as well.
#2: Shadowgun Legends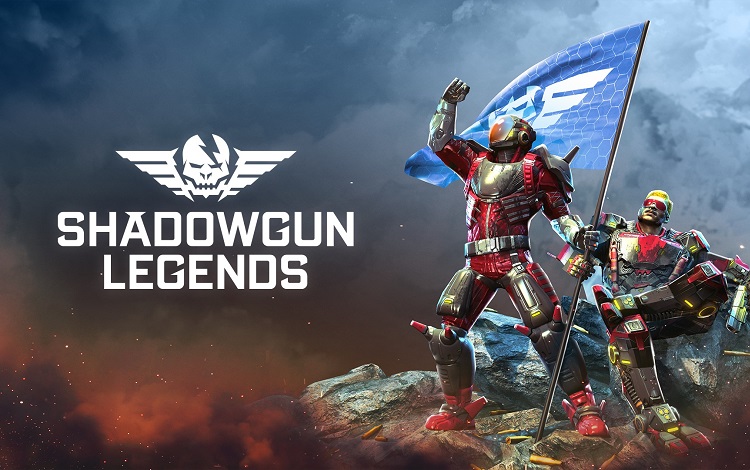 If you're into first-person shooters and want to give mobile gaming a try, there's none better than Shadowgun Legends. This hugely popular competitive game allows you to not only play against others but also with them, and there are lots of opportunities for campaigns and cooperative play as well as one-on-one battles.
One of the biggest selling points of Shadowgun Legends is the sheer volume of weaponry and options available. At last count, there were over 700 types of weapons to choose from, which is just a snippet of what this game has to offer. For a mobile game, it plays just like a desktop and is incredibly immersive.
Shadowgun Legends is the third installment in the series and was released in 2018, with this version being its most popular to date. For a game that offers desktop-worthy graphics and a huge array of playable options, this is one of our favorites so far.
#3: PUBG Mobile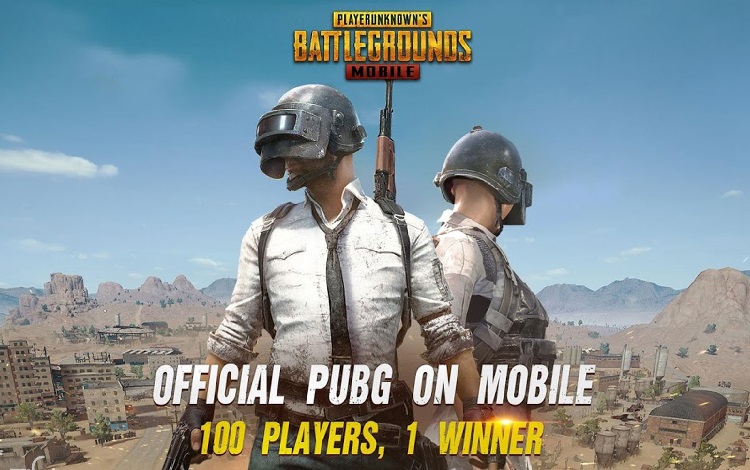 PUBG Mobile had a huge 2020 and came out on top to be one of the highest-grossing competitive mobile games last year. The game, known as PlayerUnknown's Battleground, is an esport classic with tournaments and online battles that allow people to verse each other from all over the world in the ultimate battle royale.
This game has players landing on an island where they must find their own weapons and accessories to hunt the other competitors, all the while avoiding getting themselves killed in the process. Eventually, the playable map shrinks and all players will be battling each other until there's only one champion: the last man (or woman) standing.
PUBG was initially released on Steam but with a free mobile version available for both iOS and Android, it quickly became popular. The game last registered over 730 million downloads on mobile devices as of December 2020, with that figure showing no signs of slowing down.
#4: Call of Duty: Mobile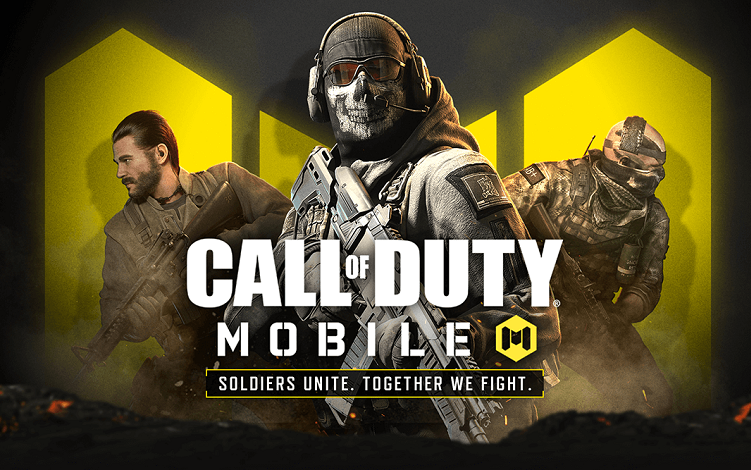 Arguably one of the biggest games of all time, it was no surprise when Call of Duty: Mobile was released on mobile to great fanfare. Within just two months of its release on mobile in 2019, it had amassed over 100 million players, and the number continues to grow with last figures showing over 300 million enjoying it from around the world.
Call of Duty is a first-person shooter and a competitive mobile game, with a following in esports being imminent. However, the game's developers tried to drum up interest with an esports championship, the final match had to be canceled due to COVID-19 restrictions so there was no final international game being played. There are hopes for a renewal in the future which will boost its popularity even further.
This aside, there's still a lot of interest in the game, and with plans to release a Chinese version in 2021, they're hopeful for an even wider playing community. Whether you like to play against others or with them, there's a whole world of delights waiting for you with CoD: Mobile, and all of the classic features that this shooter has always been known for.
#5: Fortnite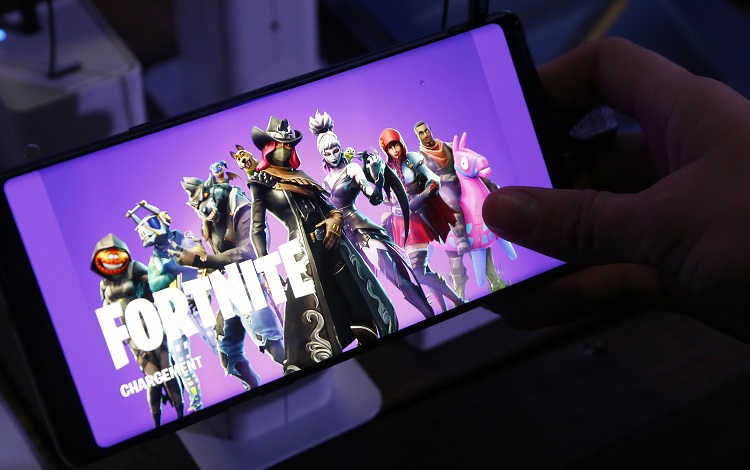 Fortnite has earned itself recognition as one of the biggest games available on mobile and it allows you to play online with others as a battle to the death. Released in 2017, it was still going strong in 2020 until it was removed by Apple from the App Store after issues with Epic Games and the title not adhering to their guidelines.
Although this initial ban is still in place, the Battle Royale version is still available and other platforms have the rest of their offerings, but we're hopeful that it will all return in full swing shortly.
During its heyday though, Fortnite was the most popular mobile game around, with many celebrities and pro streamers announcing their love for it publicly. The game offers three versions including Battle Royale, Save the World, and Creative, each giving you something unique but still sticking to the same basic rules of combat.
While playing the game, you're able to craft your own weapons and use your imagination to come up with interesting methods of battling. As a highly competitive game with a huge community, there's always a lot to do and a never-ending access to engaging battles, interesting competitions, and a whole new world to explore.
#6: Clash Royale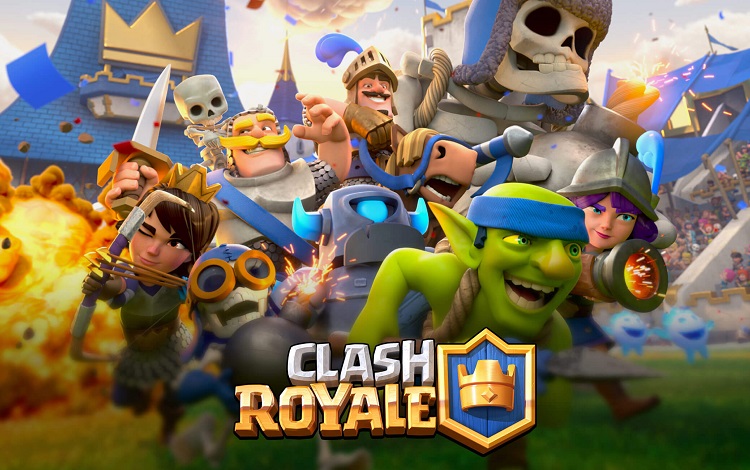 Clash Royale was at its peak during 2019 when it comes to competitive mobile games but that doesn't mean it's slowed down now. This mobile game is all about strategy and if you like the chance to think and strategize as you play, you'll want to get on board.
First developed in 2016 by mobile game leaders Supercell, Clash Royal has earned its popularity by blending some of the biggest genres together. The game could be described as part strategy mixed with collectible card games, online battle royales, and tower defense titles, with a little bit of everything to keep you entertained.
Clash Royale can be played competitively against others in a team of two or four, and every time you win, you rank up to be eligible for more competitions. It's a tower rush game at its core but with a twist and if you want to be engaged the entire time you're gaming on your phone, it's one of the most exciting ways to do it.
#7: Asphalt 9: Legends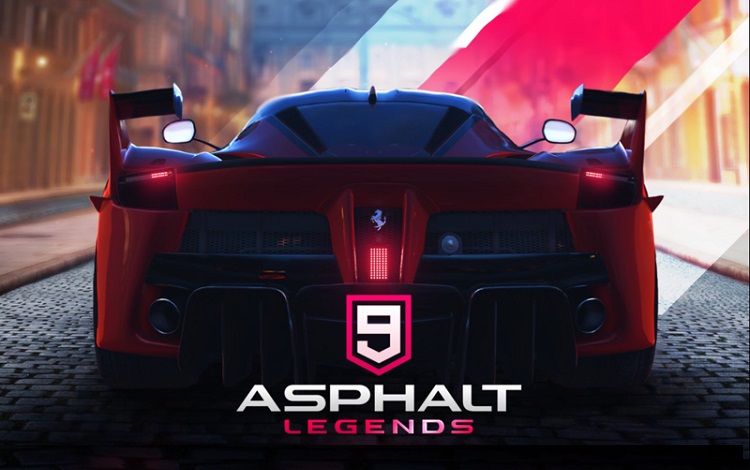 Asphalt has been a long-running video game that's a racer's dream, but none of their previous releases was as successful or loved as Legends. This is the ninth installment in the racing game series and a great way to play competitively from the comfort and portability of your smartphone.
Asphalt 9: Legends allows players to take part in races with challengers from all over the world in some of the most expertly-crafted vehicles. Of course, you get to make your own spin on things which is half the fun in this game, so there's an element of creativity in with the excitement.
This racing game is available to play on mobile and other platforms like Nintendo Switch, but it's not a free option. The 2018 version of this game is free to download but loaded with in-app purchases, with some of the steepest costing around $100. Those who have played anything by Gameloft won't be surprised here, as the brand is known for its higher prices.
#8: Mobile Legends: Bang Bang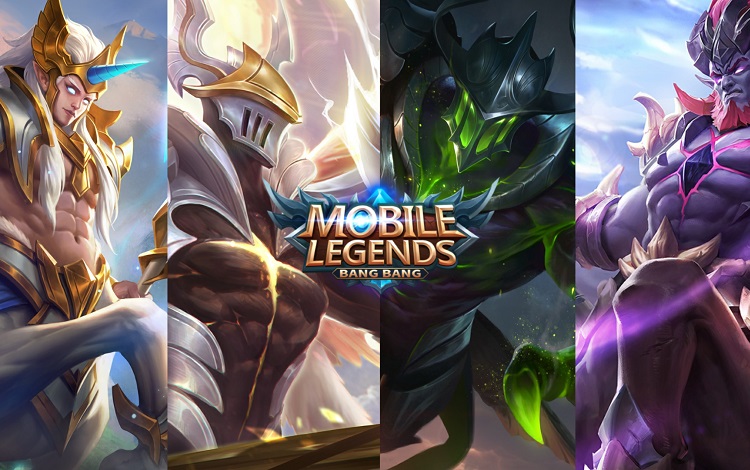 Mobile Legends: Bang Bang is a game with more publicity than most, including rumors that it will be shut down, all of which never eventuate. The mobile game has captured the exciting parts of desktop MOBAs and action titles in a smartphone-sized adventure, and it's got a huge online community behind it.
Bang Bang allows players to create a hero to play with and build a team that will help you defeat the enemy. It takes just a few seconds to get your team assembled and the battles last up to 10 minutes, giving you an intense and exciting competition that happens during this time. As an online battle arena game, it's a standout, and the uniqueness of the characters you can play with is a huge part of this.
Bang Bang is created by Moonton and entirely free to download but with lots of in-app purchases, as to be expected. If you like a mix of tower rush games, strategy, and combat, you'll find it all with this, as well as millions of active users each month who share a love for the game as well.
Related Questions
Competitive mobile games are part of the new era of gaming and becoming more popular as people use their phones for all aspects of entertainment.
If you've never gamed in this manner before and want to learn about it, we've answered some commonly asked questions that could give you a push in the right direction.
What is Esports?
Esports is a term used to describe competitive gaming because it involves two human components playing against each other in a game. Although it sounds like it has to do with traditional sports, it's a video game term, meaning electronic sports, and is commonly used to describe these types of multiplayer games that are popular today.
What Are Mobile Games?
A mobile game is a game you can play on your smartphone, tablet, or another personal device, with options for both online and offline gaming available. However, the term 'mobile gaming' isn't used to describe smaller consoles made for this specific purpose, but rather any games that are played on the screen of a mobile phone.
How Do Mobile Games Work?
A mobile game runs like a traditional desktop game in that it uses coding languages that are native to that device, and must have enough memory and graphics capacity to run. Some games are strictly online and others are downloadable, so there are lots of options for how you choose to play.