Battlefield 2042 looks set to be one of the most ambitious shooters ever released. The game is taking the normal Battlefield gameplay; such as huge maps, lots of dynamic elements, big player counts, and dialling it up even further. Battlefield has always been one of the most impressive shooters but it is also one of the most demanding. The game can be tricky to run, especially if you're trying to be competitive. If you want to get a decent FPS rate and generally do better at playing Battlefield in the multiplayer, then switching to the best Battlefield 2042 settings could make a big difference. The game has already shown some issues in early betas, so optimizing things could be helpful for a lot of players.
In just about every shooter, there is a big difference in how the game performs with different settings. The best Fortnite settings will get you a much better performance out of Fortnite, and even though Battlefield 2042 is a lot more complicated the same works here. The settings that you use impact your FPS in-game. They change how responsive it is and how quickly you can react to events. The best settings can help any PC run Battlefield 2042 quite a bit better. You can get a better reaction time and generally help to play better without any significant PC upgrades.
This guide covers the best Battlefield 2042 settings. These are the settings that you can use to get a better performance out of your PC when you're playing Battlefield 2042. An increased FPS and more streamlined experience can benefit even an experienced player:
Battlefield 2042 System Requirements
If you're looking to make the game run better, then you're going to have to make sure your PC is up to scratch to run the game first. These are the minimum and recommended system requirements. The minimum can run the game but you're going to run into some problems in places with performance. The recommended requirements should be capable getting a good frames per second in the game, especially if you're using the best Battlefield 2042 settings.
Minimum System Requirements
OS – 64-Bit Windows 10
Processor – AMD Ryzen 5 3600 or Core i5 6600K
Memory – 8GB
Video Memory – 4GB
Graphics Card – Nvidia GTX 1050 Ti
DirectX – 12
Online Connection Requirements – 512 KBPS
Hard Drive Space – 100GB
Recommended System Requirements
OS – 64-bit Windows 10
Processor – AMD Ryzen 7 2700X or Intel Core i7 4790
Memory – 16GB
Video Memory – 8GB
Graphics Card – Nvidia GeForce RTX 3060 or AMD Radeon RX 6600 XT
DirectX – 12
Online Connection Requirments – 512 KBPS
Hard Drive Space – 100GB SSD
Best Battlefield 2042 Settings
These are all of the settings available in the game that you can optimise if you're looking to make improvements. Not every setting listed here is important for performance though. Largely, the graphics settings effect how the game runs and can have a big impact on your FPS. However, we've run through all of the settings anyway so you can be sure you've things working as well as possible.
The Best Battlefield 2042 Settings – Display Settings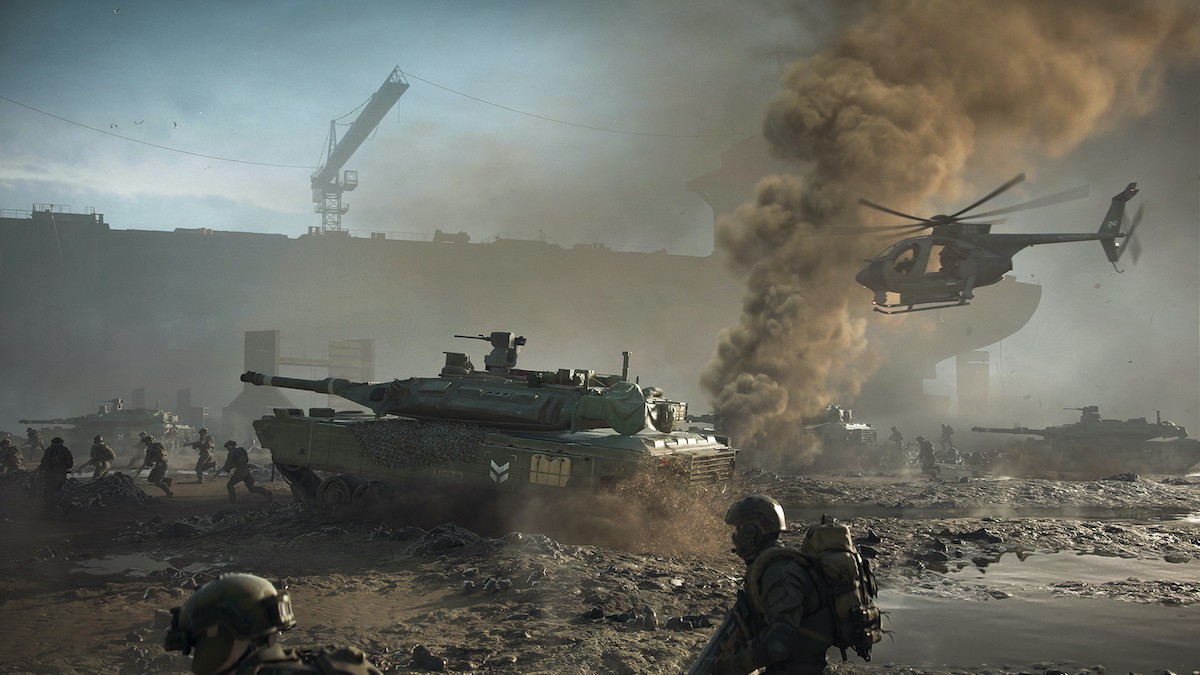 The display and video settings for Battlefield 2042 decide how the game runs graphically. These deal with visual quality, but also have an impact on performance. Lowering some of the more demanding settings here go a long way to improving your FPS, especially on lower or more medium powered machines. Some players won't need to lower their settings. However, for a lot, this set will work:
Screen Setup
Fullscreen Mode – Fullscreen
Device – Your monitor.
Resolution – Your Monitor's Native resolution.
Refresh Rate – That of your monitor, since higher is pointless.
Field of View
Field of View – 75. You can go higher if you're able too though, it will depend on your monitor size and personal preference.
Vehicle 3P Field of View – 30
ADS FOV – Off.
Graphics Settings
Brightness – 50
High Dynamic Range – Off
Motion Blur – Low/Off, but move the slider down.
Chromatic Aberration – Off.
Film Grain – Off.
Vignette – Off.
Lens Distortion – Off.
Graphics Settings – Best Battlefield 2042 Settings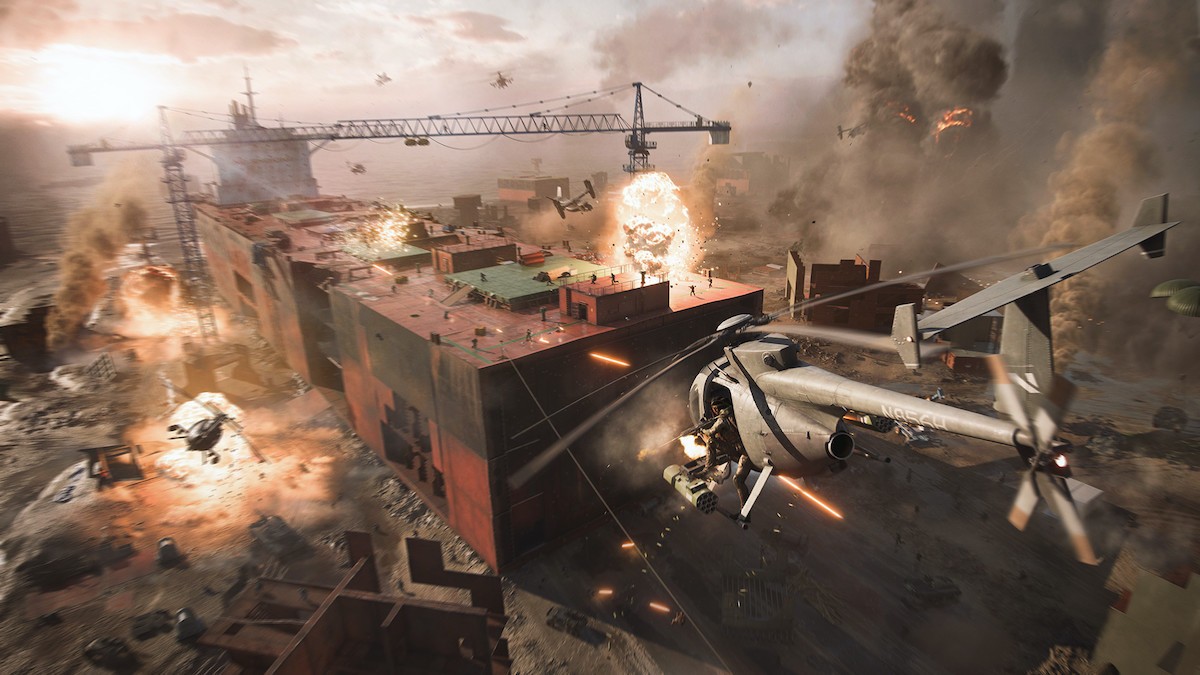 Texture Quality – Medium/Low
Texture Filtering – Low
Lighting Quality – Medium/Low
Effect Quality – Low
Post Processing Quality – Low
Mesh Quality – Low
Terrain Quality – Medium
Undergrowth Quality – Low
Anti-Aliasing Post-Processing – TAA-Low
Ambient Occlusion – Off
Advanced
Dynamic Resolution Scale – Off. You can turn this on if you're seriously getting FPS problems.
Nvidia Reflex Low Latency – Enabled.
Future Frame Rendering – On.
Vertical Sync – Off.
High Fidelity Objects Amount – Low.
HUD General Settings – Best Battlefield 2042 Settings
The rest of the display section for the Battlefield 2042 settings aren't the best for optimizing things. A lot of these are coming down to personal preference! But we've detailed all of it below in case you're unsure about any of these:
Show HUD – On.
Camera Shake Amount – Turn the slider all the way down.
Colorblind – Off unless you're colour-blind.
Show Awards – This is just preference.
Show Vehicle Seat – On.
Show Critical Messages – Down to preference.
Kill Log – On.
Show Kills Made by – Up to the individual player, not a real advantage for a best Battlefield 2042 setting here.
Crosshair – Best Battlefield 2042 Settings
The best Battlefield 2042 crosshair settings will vary from player to player. There is no outright best crosshair for everyone. Even among the top pro players, you're going to a lot of differences in what people use. However, if you're generally looking for a balance of visibility, then these are some recommendations. However, keep in mind that it's really just up to you.
Crosshair Opacity – 100
Thickness – 35
Crosshair Color – Something clear and visible.
Hit Indicator – 100
Hit Color – Same as crosshair or something clear like red.
Damage Based Shape – On.
Headshot/Kill Color – Distinct enough from your main color to make it visable.
Minimap
Minimap Background Opacity – 20 (This is pretty much just personal preference though)
Rotate With View – On
Hud Icons
This section here just covers the opacity for the various icons in your HUD. Essentially there is no competitive advantage to any of these settings, and you can basically just use whatever you're most comfortable with. It is great that the best Battlefield 042 settings give such a level of customization. However, it isn't always necessary.
Best Battlefield 2042 Settings – Mouse and Keyboard
The best Battlefield 2042 settings cover quite a few areas. The game has some decent options for optimizing your inputs to the game. However, a lot of these are more based on preference other than what's overall best. Despite this, there are some general rules you can use to get the most out of things. This is what's in this section:
Invert Look – Invert looks are entirely down to personal preference.
Raw Mouse Input – This is a weird one and there is a case for both on and off here. However, on can have an advantage if you use a particularly high end mouse.
Soldier Mouse Aim Sensitivity – 10-20. It is best to start lower, but you may need to experiment here.
Invert Look/FOV/ADS – These are covered elsewhere.
Soldier Sprint – Hold.
Double Tap Forward to Sprint – Off.
Sprint to Vault Over – On.
Soldier Weapon Zoom – Hold.
Steady Scope – On.
Soldier Zoom Sensitivity – 25-35.
Parachute Auto Deploy – Off.
Quick Throw Grenades – Off.
Reload Hints – On.
Advanced Mouse and Keyboard
Vertical AimRatio – These are fairly up to your own preference, but higher works well here.
Zoom Aim Sensitivities – Various Zooms – There are loads of settings here for changing your Sens for an exact zoom type. These are slightly overkill to list in full. However, a good starting point is 35, with each marked up and they need it to become more responsive.
The Rest of the Best Battlefield 2042 Settings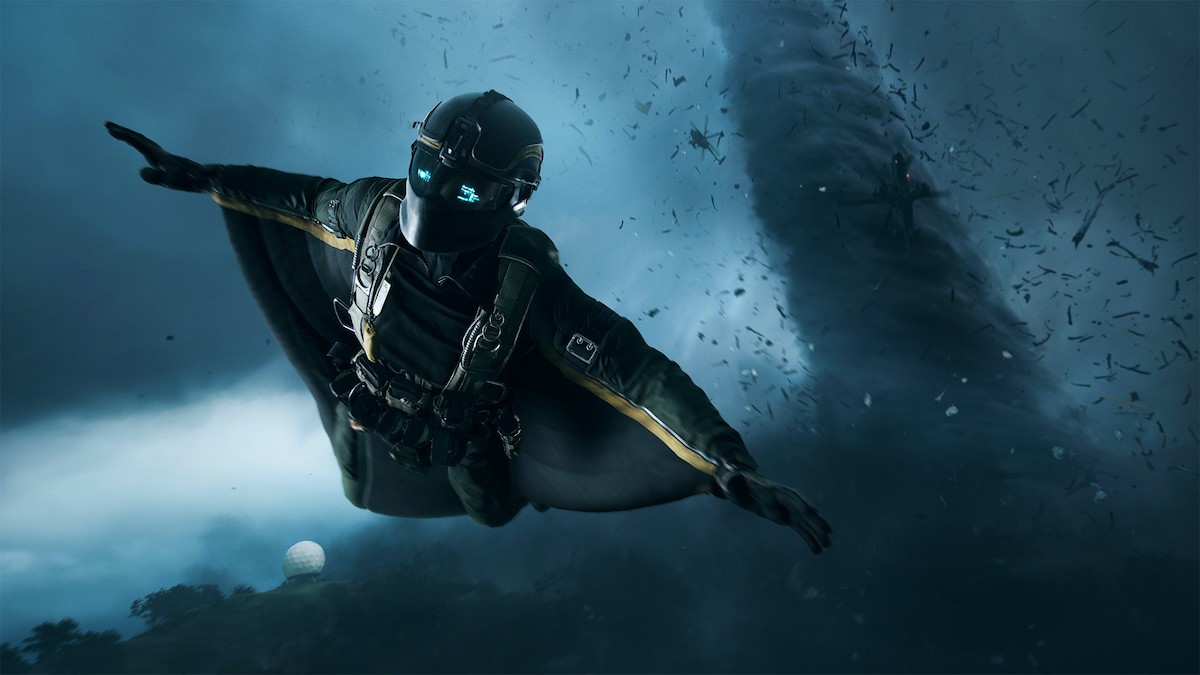 The video settings for Battlefield 2042 are probably the most significant in terms of performance. However, there are some minor adjustments you can make elsewhere to make sure you're getting the best experience possible. These are some of the other settings you can use:
Audio Settings
Master Volume – 100%
Music Volume –
Sound Effects Volume – 100.
In-Game Announcer Volume – 75
Audio Mix – 3D is best if you have the right headphones.
Audio in Background – Off if best to stay focused.
Hit Indicator – Default.
In-World Music – On.
Accessibility Settings – The Best Battlefield 2042 Settings
The Accessibility setttings aren't the most vital for competitive play. You're probably not going to get a major advantage from using the best Battlefield 2042 settings here. All of the settings in here other than menu narration are covered in other catagories too. So there isn't much to detail here.
General Settings
Invert Look – This is a lot of different settings, but we've grouped them in since it is basically the same thing. If you use inverted views, use them, if not then don't. This is an entirely personal preference.
Camera Shake Amount – 0
Cross-Play – Personal preference.
Hints for Controls – Off once you've got the controls down.
Shared Usage Data – Off.
Enable Voice Chat – Preference, but your team will probably appreciate it.
Lower Game Audio/Voice Chat volume – About 50 works for these, but just find a level that works for you.
Show Data – On
Show Network Performance Settings – This is up to you.
Graph Options – These are in the menu, so it's really just down to what makes sense to you.
Aim Lead Indicator – On.
Those are some of the recommendations for the best Battlefield 2042 settings. However, another major impact on things is going to be PC. Make sure your computer is up to date, and considerably replacing any underpowered hardware if it can't quite perform. One important area that you're going to need to change things is to make sure you're using the most up to date drivers possible. This is how you can do that:
How to Improve Performance in Battlefield 2042
Battlefield 2042 has had quite a few performance issues in its beta which has left a lot of players looking to improve the way that the game runs. If you're trying to play your best then you need to get a good frames per second rate out of the game alongside a decent performance. These are some steps you can take to make sure things are running optimally.
Update your Drivers
Updating your drivers for Battlefield 2042 can make a big difference to how the game runs. This is a new release and it's going to be taxing. This is how you can do it:
How to Update NVIDIA Graphics Drivers
Download GeForce experience
Open the drivers tab
Click Check for Updates
How to Update AMD Graphics Driver
Right Click on Dekstop
Select AMD Radeon Settings
Click Home
Then New Updates
Click Check for Updates
Improve Your PC's Performance
One other step you can do alongside using the best Battlefield 2042 settings is to make sure your PC is running properly. This is what you can do here:
Cut down on unnecessary other programs while playing
Run the game from an SSD
Use a wired internet connection
Free Up Disk space
Shut down background processes
These steps can go a little further towards improving things. However, upgrading your PC can make a difference too. Battlefield 2042 is a really demanding game and a lot of players are having performance issues. Running through the checklist of drivers and updates could save you a lot of hassle along with PC upgrades.
These guides can help you with that: