The MP5 in Call of Duty Warzone is one of the best SMGs, and even one of the best weapons in the game overall. SMGs are a great tool in Call of Duty Modern Warfare or Call of Duty Warzone. Their fast fire rate can be absolutely lethal in the hands of a player with fast reaction times. The MP5 is a great choice for building an SMG loadout since it is one of the best when it comes to stats. Building the best MP5 Warzone loadout can push it even further, with the right Gunsmith attachments to improve in the MP5's weak areas and other lines of attack to compliment your play style.
The MP5 is definitely one of the most popular weapons to use in the game. This is for good reason too. The MP5 is by far the easiest to use SMG at the moment. On top of this, the right loadout can make it more effective a tlong range to balance out some of its short comings. Overall, the MP5 is a great weapon to pull in when you're playing Warzone.
Between Gunsmith, perks, and equipment choices you have a lot to consider. If you really want to be effective with this SMG, you need to be using the best MP5 Warzone loadout. Every aspect of your loadout needs to be catered to your primary weapon. These are the best MP5 loadouts, including the right choice of Gunsmith attachments. It might take you a while to unlock everything that you need for these loadouts, but it will be worth using these.
The Best MP5 Loadout
Just want a simple list of the best MP5 Warzone loadout that you should be using? This is the most well-rounded class:
Aim-Op Reflex Sight
10mm Mags
Commando Foregrip
Striped Grip Tape
We go into more detail on what you need for the rest of your loadout below. This is along with why this combination is so effective for the MP5 and other loadouts to suit different play styles in the game.
The Best MP5 Warzone Loadout for Balance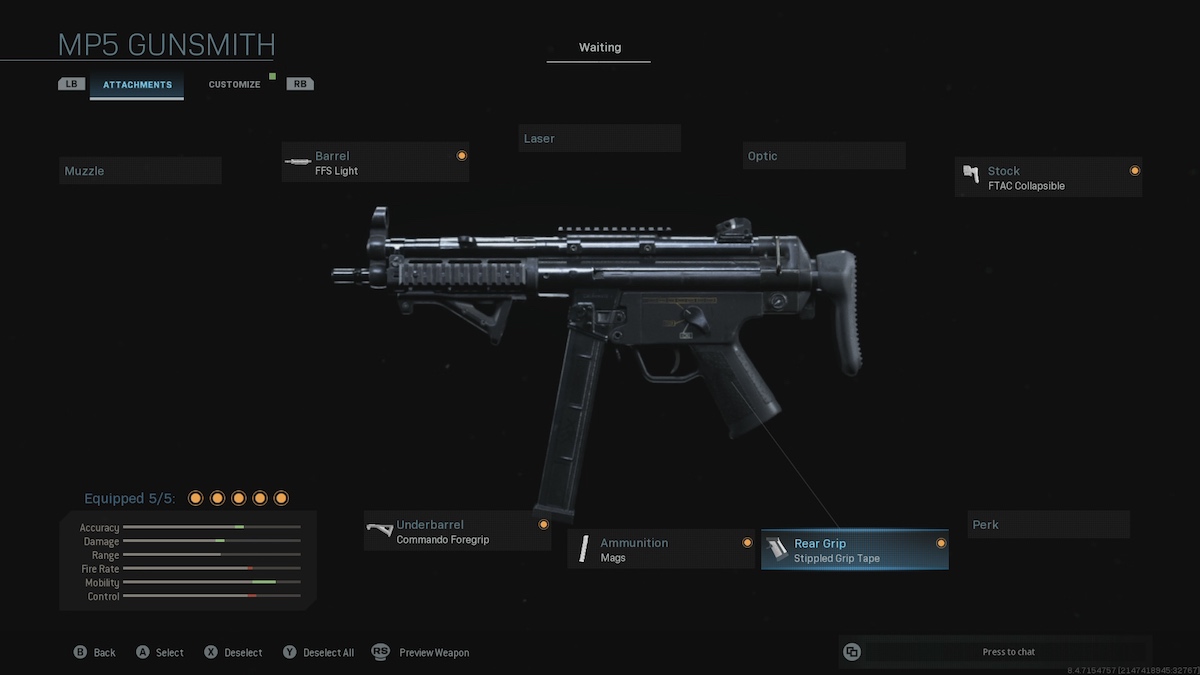 The MP5 is a balanced weapon, but it is still an SMG. This can make it less effective at longer ranges and a little harder to control. To compensate for this, you can use the Gunsmith attachments available to you to build a more balanced class for the weapon. This is one of the best MP5 loadouts since it gives you more options. It doesn't distort the MP5 into something that it isn't, you're still playing with an SMG. However, there are fewer downsides to the weapon compared with using a standard SMG loadout for the MP5.
Gunsmith
Muzzle Brake
Aim-Op Reflex Sight
10mm Mags
Commando Foregrip
Striped Grip tape
This build should greatly increase the range of your MP5. Normally, Gunsmith options have a bit of a sacrifice. This one won't reduce your control or your power enough to make them an issue. This build will help your MP5 handle well even in situations where an SMG would normally struggle. The range is increased, but not so dramatically that your shorter game is being seriously impacted by it.
Perks
Quick Fix
High Alert
Spotter
These perks should deal with the drawbacks and some of the worse elements of the MP5 and SMG. Specifically, you will know when you're about to take damage and recover from taking it. This is because the SMG has to pump a lot into a player to take them out, these perks should allow you to fire first every time. Being more aware of your enemies and when you need to react to them makes this one of the best MP5 loadouts. You should use this information as well as you can. As one of the best Warzone loadouts for an MP5, you need to use these perks in tandem with your team.
You can change these perks around if you have a different player running recon. This is a good set of aggressive and defensive perks for a lot of active combat in this one of the best MP5 Warzone loadouts:
Double Time
Restock
Battle Hardened
Equipment
Grenades are solid choices when it comes to equipment for this one of the best MP5 Warzone loadouts. They work well with a close-up SMG build since it can disorientate and scatter players long enough for you to get into a range where you're most effective. As with a lot of these extras though, it is really the attachments that are important here. The equipment and perks for the best MP5 Warzone loadouts can be changed around as you see fit without ruining the gun. It all comes down to what is best for your play style and your team composition.
The Best Offensive MP5 Warzone Loadout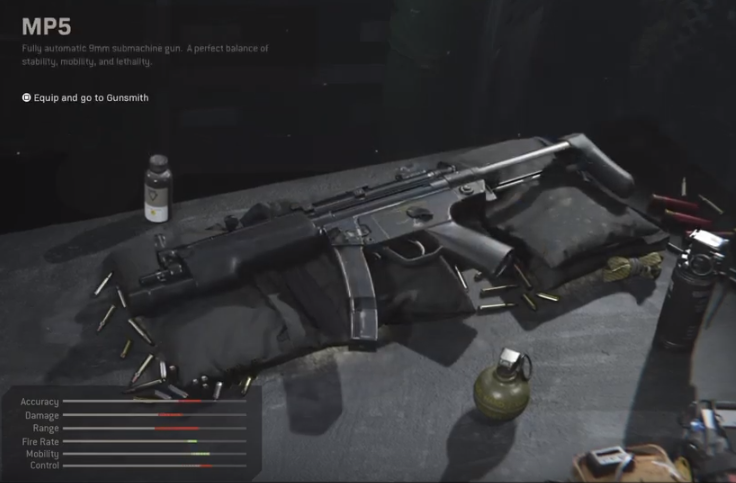 While playing with a completely balanced MP5 loadout is fun, it isn't for everyone. The best MP5 Warzone loadouts can work to a weapon's strengths as well as working to soften their flaws. This loadout deals with giving you the best offensive options. This makes it a really useful build if you're just looking to run and gun. This will suit a lot of SMG players well since it is how the weapon is typically played. In Warzone, this build is going to give you a specific role within your team, so make sure you're down to actually play that way.
Gunsmith
FFS Light
Viper Reflex Sight
FTAC Collapsible
Granulated Grip Tape
10mm Mags
This selection will allow you to get a lot more stopping power and better speed than with a balanced class. Accuracy takes a little bit of a hit here as does your range. This isn't necessarily a problem. The increased strength and speed will allow you to play in a more offensive way, so avoid situations where your range is going to let you down. You're looking to hit enemies hard and in a way where spraying isn't that much of a problem. Don't bother using this when an enemy can't be taken down from up close.
Perks
The second two perks here are the same as in the balanced MP5 loadout to give you some advanced warning when moving around. Similarly, to the build in the balanced loadout, this is based around having some defensive capabilities. While that might seem counterproductive in an offensive loadout, you need a bit of balance. This will help you to use your offensive options with a lot more freedom.
Overkill isn't essential as a choice for another perk in this loadout. However, it can help you out if you're struggling with the long-range encounters with an SMG. Having a second weapon on hand for longer-range attacks is really going to increase how effective this weapon is. You should consider running a Grau or M4A1 in the second slot here. Use a set of attachments for them that work at a longer range and use the two weapons in tandem.
Equipment
Flash Grenade and Smoke Grenade. Shock and awe would be a good explanation for these choices. They'll complement the play style of an SMG really well. You could also use a claymore or semtex if you want to shake things up a bit.
Killstreaks
Much like the other MP5 loadout, you want to focus on offensive killstreaks. However, you might need the support of your team to actually get to them.
The Best MP5 Loadout for Range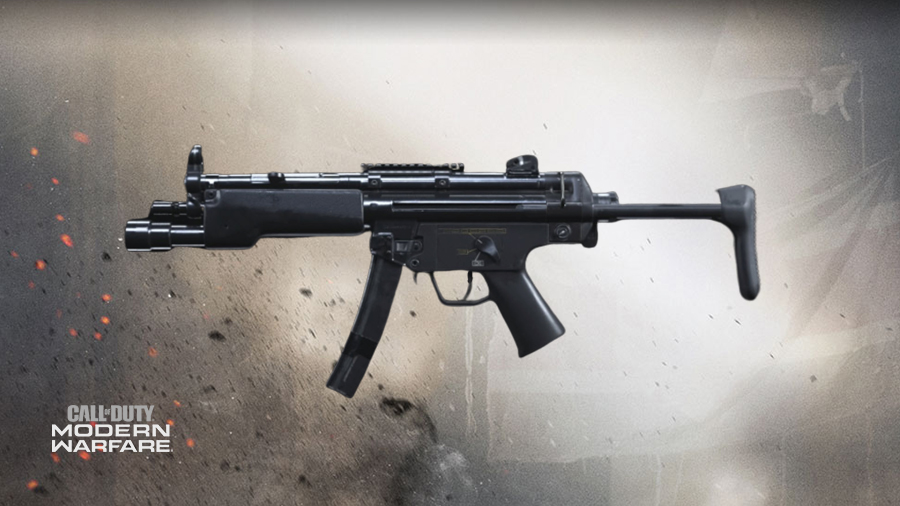 This MP5 loadout will make the weapon significantly more effective at a medium range. With assault rifles dominating so many areas of maps, this is going to be helpful to a lot of different players. The Gunsmith and other options are geared to give you more options with an SMG. It becomes a more balanced and accessible weapon that isn't going to leave you high and dry while you're rotating around the map.
Gunsmith
Muzzle Break
Aim-Op
Reflex Sight
Ranger Foregrip
10mm Mags
This combination of Gunsmith attachments is going to give you a much better range. The downside is your agility. You won't be quite as maneuverable with this build. However, it is important to put this into perspective. Even the MP5 with less mobility is significantly more agile than most weapons. With this one of the best MP5 loadouts, you'll be able to take shots across the map considerably easier and with greater accuracy.
Perks
Double Time
Ghost
Spotter
This loadout isn't built for the complete rushdown mode that you'll use with the offensive build. However, these perks should go somewhere towards giving you more options. Double Time is going to help you stay a bit faster in the game, even if moving your weapon around is slower than ideal for an SMG.
Equipment
Claymore and Heartbeat Sensors are good calls for this particular loadout. The claymore is going to be great to have as a defence. The Heartbeat Sensor is going to facilitate you finding out enemies and making sure you have the advantage before you strike.
Killstreaks
The UAV and VTOL Jet are great choices for this one of the best MP5 loadouts. However, killstreaks are much more flexible and you can go for what you're comfortable with.
Pro MP5 Warzone Loadouts
The MP5 is a great Warzone weapon in skilled hands. It should come as no surprise that a lot of pro or high-level players like to use this particular SMG. Like looking at Warzone pro settings, trying out the loadout of a pro player can be helpful for figuring out what type of loadout it is that you're going to need. These are some of the best pro MP5 Warzone loadouts that you can try out too.
Scump's MP5 Loadout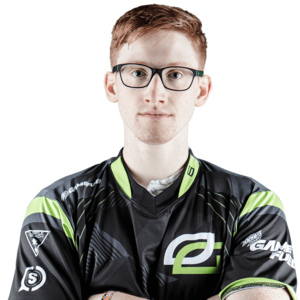 Scump is a top player who often utilizing the MP5. This is the build he tends to run, although he does make substitutions over time and to respond to patches in the game:
FTAC Collapsible
Merc Foregrip
10MM Auto Mags
Stipple Griptapes
You could probably sum up this combination of attachments as a mix of range and accuracy. It is balanced to increase the range and make the MP5 more usable, without sacrificing much in the way of accuracy.
Combat Knife
Double Time
Amped
Battle Hardened
Semtex
Smoke Grenade
The rest of the loadout is built around Scump's aggressive playstyle. You can read more about Scump's Warzone loadouts here.
Which is the Best MP5 Loadout?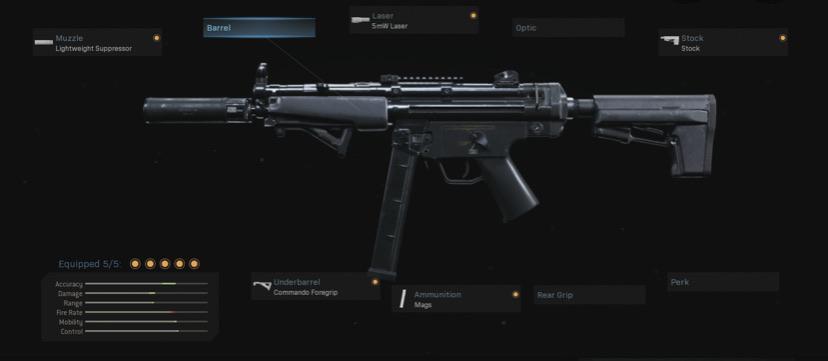 The best MP5 loadouts for you are going to depend on how you play. These options give a choice for pretty much any type of player who uses an SMG. Finding the right one for you is going to come down to some experimentation. It also helps to have more than one loadout set. That way you can switch things up on the fly depending on what map you're playing on.
Check out these other Modern Warfare loadout guides: