In Warzone, getting your loadout is key to victory. Land, loot and call it in as soon as possible. This is a pretty common strategy. However, for it to be effective you actually have to be using a great loadout in the first place. This can be a bit complicated with all of the gunsmith options available. That's' why you should stick to the best loadouts in the game. These are the sets of equipment that have been designed to go together and tested to work the best they possibly can. These are the best MP7 Warzone loadouts. The SMG is a bit underrepresented in Warzone, but it can be really effective if you're using the right loadout.
The MP7 is a pretty popular weapon in Warzone, but not as much as it could be. The MP7 has great potential, and a lot of players ignore it just because the M4A1 is really popular. That, or they specifically use Overkill and have an M4A1 as a back-up. The MP7 offers great possibilities, with a bit more specialization going on than you would find with an average assault rifle. The MP7 is even a vital part of some competitive players' loadouts, like Scump. These are some of the best MP7 Warzone loaoduts, so you can be sure you're using a balanced set of kit with the weapon.
The Best MP7 Warzone Loadouts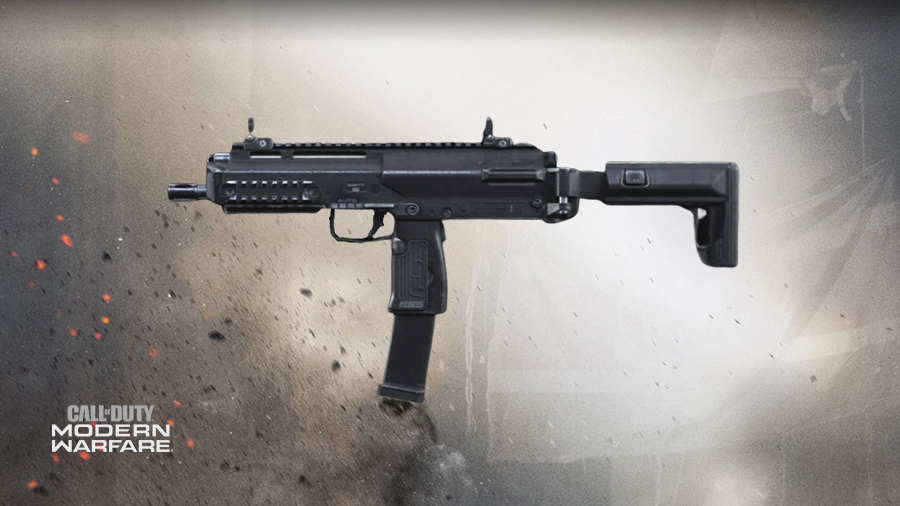 The Offensive MP7 Warzone Loadout
FSS Close Quarters
Merc Foregrip
Stippled Grip Tape
60 Round Mags
This Gunsmith build is focused on speed and power. You will be firing from your hip a fair bit and being reactive with your movement. This Gunsmith build isn't the most balanced, but if you're going for attacking power then it is the right one for you.
Perks
These perks again help with speed and power. However, Hardline is there for a bit of protection. Fragging is going to come up if you use this loadout aggressively. This can be substituted for Overkill if you'd prefer a more balanced weapon to fall back on too.
Equipment
Frag Grenade
Smoke Grenade
If you're on the attack, use grenades and don't slow down. Like with the other aspects of this MP7 Warzone loadout, this is great for pushing other players and not so great for defending.
The Balanced MP7 Warzone Loadout
FSS Recon
FORGE TAC Ultralight
Ranger Foregrip
50 Rounds Mag
Stippled Grip Tape
This is an effective gunsmith selection to make the MP7 into a more well-rounded weapon. You can skip the stock entirely if this suits your playstyle better though since a lot of players opt for no stock.
Perks
E.O.D
Hardline
Battle Hardened
These perks are built to make you more resistant to the elements. The MP7 isn't a weapon to play it safe with, so you're going to incur quite a bit of damage. Since this is one of the balanced MP7 Warzone loadouts, you'll need to address that. This balance of perks can help you stay alive for longer and take more risks, which is perfect for the MP7.
Equipment
The choice of equipment isn't as important for choosing an MP7 loadout. This set is built around fragging which can be a great way to play with an MP7. The semtex is also good for dealing with vehicles or other annoying elements. These can be altered if you have a different type of playstyle though.
Should You Use an MP7 Warzone Loadout?
These are two of the best MP7 Warzone loadouts out there, with a build to suit different types of players. However, the MP7 takes a different skill set to an Assault Rifle. You'll need better accuracy and great reaction times to make them work.
Our other guides to Call of Duty Warzone loadouts can help you find any other loadouts for Warzone to stay ahead of the competition.