Apex Legends has some of the most diverse skins in any Battle Royale game. Just like with Fortnite, players care about how their character looks and making sure they have a unique appearance in games. However, to get any of these cool skins you're going to need some of the in-game currencies. This is where things can get a bit complicated. Many skins are purchased with Crafting Materials, but others need a different and more specialist currency. Legend Tokens are another in-game currency in use, and things get a bit complicated when it comes to getting them.
Microtransactions in Apex Legends let you buy more of the currency. However, each currency has a different purpose. Apex Coins are paid for by real money, this is the only way to get them. These can be exchanged for Apex Packs which give you a random amount of other currencies and some items. Crafting materials are dropped from these packs and give you a chance to craft some skins in the game. Then there are Legend Tokens, these used to come from Apex Packs but can be earnt through the game. They can buy new characters and some cool exclusive skins. A lot of the rarest skins need you to get more tokens rather than crafting materials.
Even without paying actual money, you can get some tokens in-game by prioritizing unlocking them when you're playing. If you play enough, you should be able to grind up the Tokens that you'll ever need.
How to Use Legend Tokens
In all of the different currencies offered by apex Legends, Legend Tokens are special. These are the units that can be used in the exact same ways as Apex Coins. Like Apex Coins, they can buy the highest tiers of items. Exclusive skins and cosmetics, as well as entirely new Legends like Wattson. Since new legends are pretty integral to the game, most players will want to unlock them. It would cost you if you only unlocked these legends through the Apex Coins. So, it is possible to use Legend Tokens instead.
How to Get More Legend Tokens in Apex Legends
If you want to get Legend Tokens, things have changed a bit since release. They won't be in Apex Packs anymore. This actually makes them quite a bit easier to obtain rather than rarer. They're no longer beholden to RNG and loot boxes. Instead, to get more Legend Tokens you just need to play. This is how it works.
You get Legend Tokens by leveling up.
Every time you get some for leveling up, you get 600 Legend tokens.
Level up by getting the most XP you can per game.
You get XP from survival and kills.
You can get 600 Legend Tokens for leveling up all the way up to Level 500.
Even at Level 500, grinding XP will continue to reward you with Legend tokens.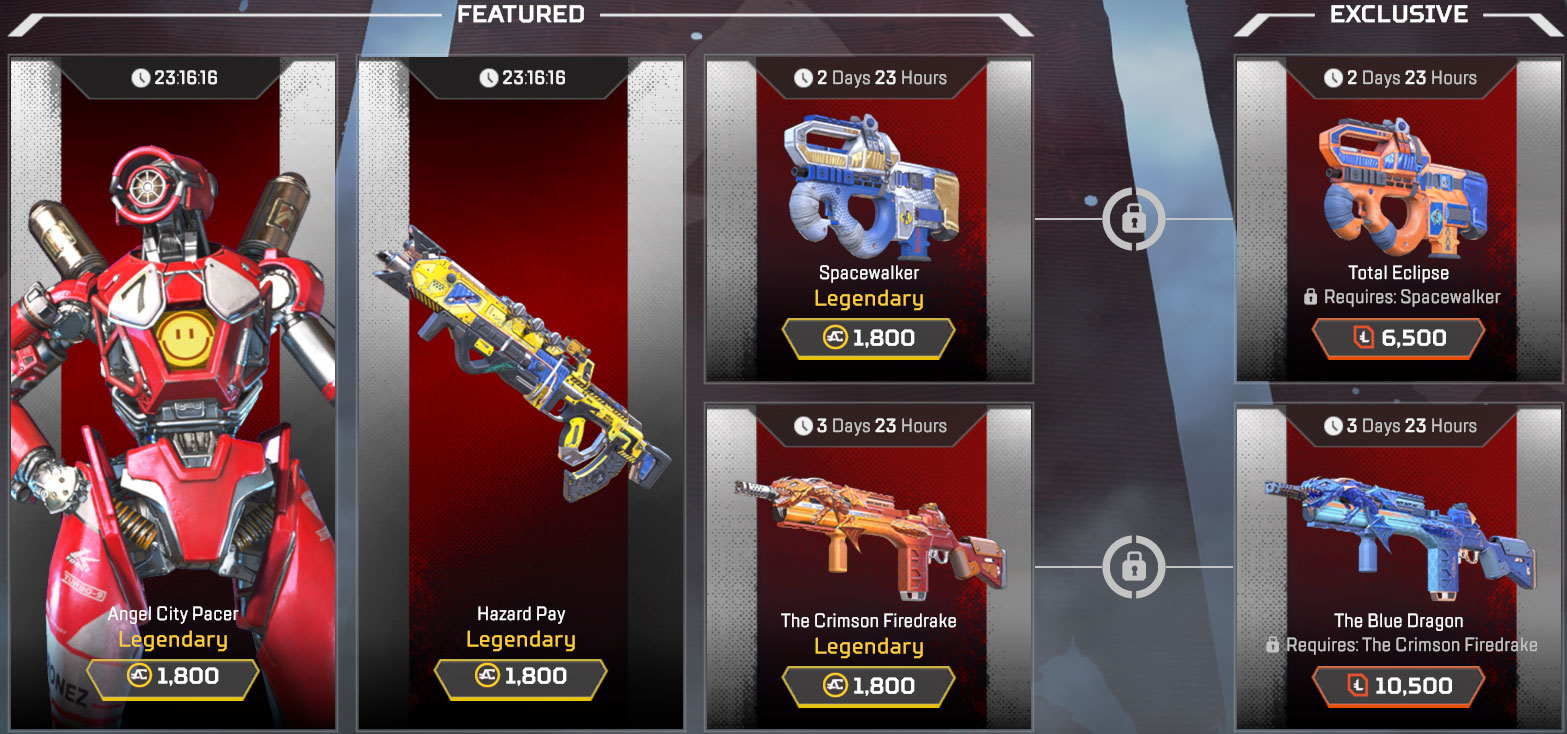 By playing to grind XP and focusing on kills and placement, you can get quite a lot of this currency. Getting all the way up to Level 500 will provide you with enough to buy every legend and just about every Legend Token exclusive skin too. While Apex Legends does use loot boxes quite a bit, if you try at it you can get more than enough Legend Tokens for the entire game.
If you're trying to play better to optimize your legend Tokens, you need to be using the best settings and getting the best frames per second possible out of the game.