Players of Apex Legends have now had quite a while to get comfortable with the choices of character available. Even Octane has been available for long enough that players have become a little too settled in their choices. The newest addition to the game is Wattson and she's sure to spice things up a bit. While she isn't the most revolutionary Legend yet, she does open up some more option for players.
If you're keen to get into everything Season 2 of Apex Legends has to offer, then you'll want to start playing with this new legend. Wattson arrives at an opportune time. With animals and monsters roaming the map, a legend who can throw up some electrified fences and establish a safe zone is going to come in handy. The flashy back story video for the character showed her growing up with her talented electrical engineer father and developing considerable talents in that field herself. These talents will be what she's using in the Apex Games. However, that is really on all just window dressing if you're only interested in how Wattson plays.
If you want to win more games in Apex Legends as Wattson you need to know about each of her abilities. Using the characters' special abilities at the right time is key. This isn't Fortnite or PUBG, shooting alone isn't going to get you a win. You instead need to know how to take advantage of your legend's special abilities.
Wattson's Passive Ability – Spark of Genius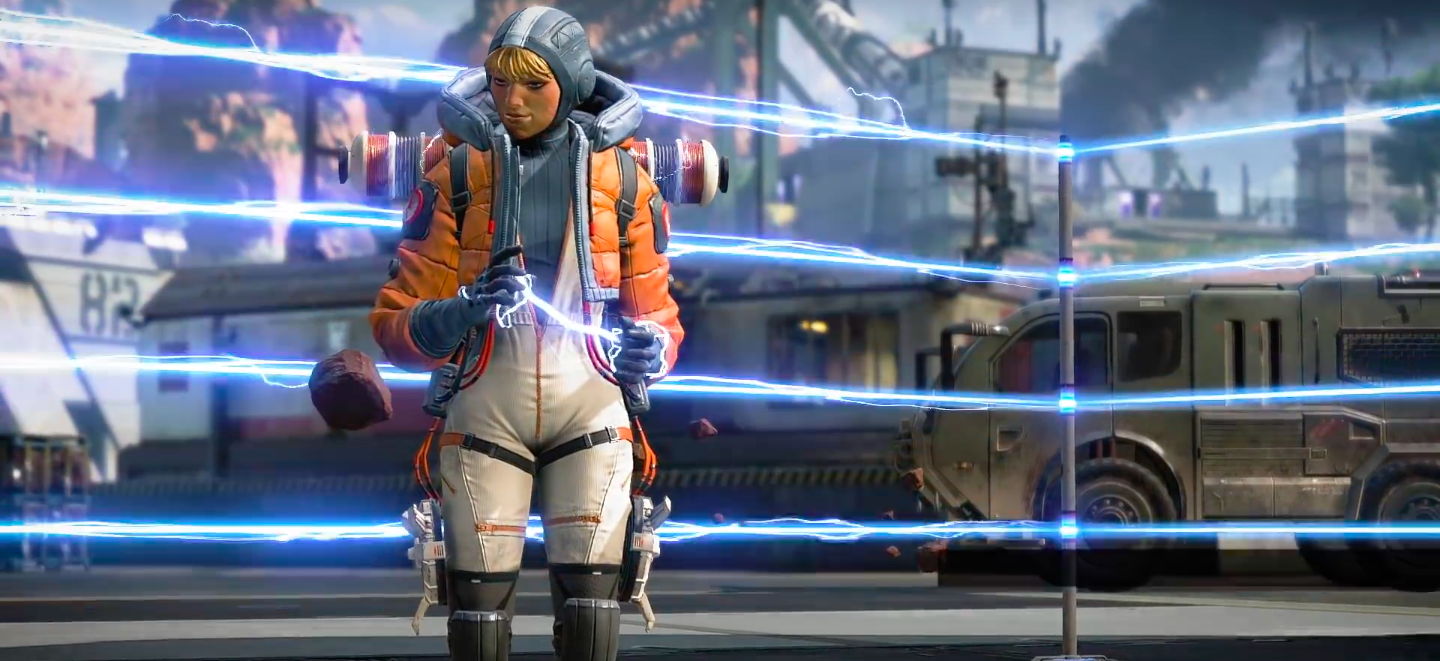 Wattson's passive ability is really quite simple. It can increase an Ultimate accelerant charge from the normal 20% cool down to a fully charged ultimate. Your tactical ability will also recharge considerably faster when you're close to an interception Pylon. This allows Wattson to use her special abilities to get more special abilities. This is a bit more useful than it sounds.
This tactical ability is helpful, but not worth gearing a playstyle around. Apex Legends is primarily a mobile game. You need to stay moving. There isn't much use in standing by one of your pylons for faster recharge and becoming easy fodder for a sniper. However, Wattson is kind of designed for that. However, this passive will help you when you use an ultimate ability, you shouldn't use an ultimate for the sake of refilling your tactical charge.
This is one of the more delicate balances with this player. Wattson excels at building strongholds and chokepoints. This does give you some power over the movement of other players and an advantage there. However, this style of thoughtful play isn't really that useful for Apex Legends. You typically have to stay mobile in this game. This means Wattson is best used in a coordinated team effort.
Wattson's Tactical Ability – Perimeter Security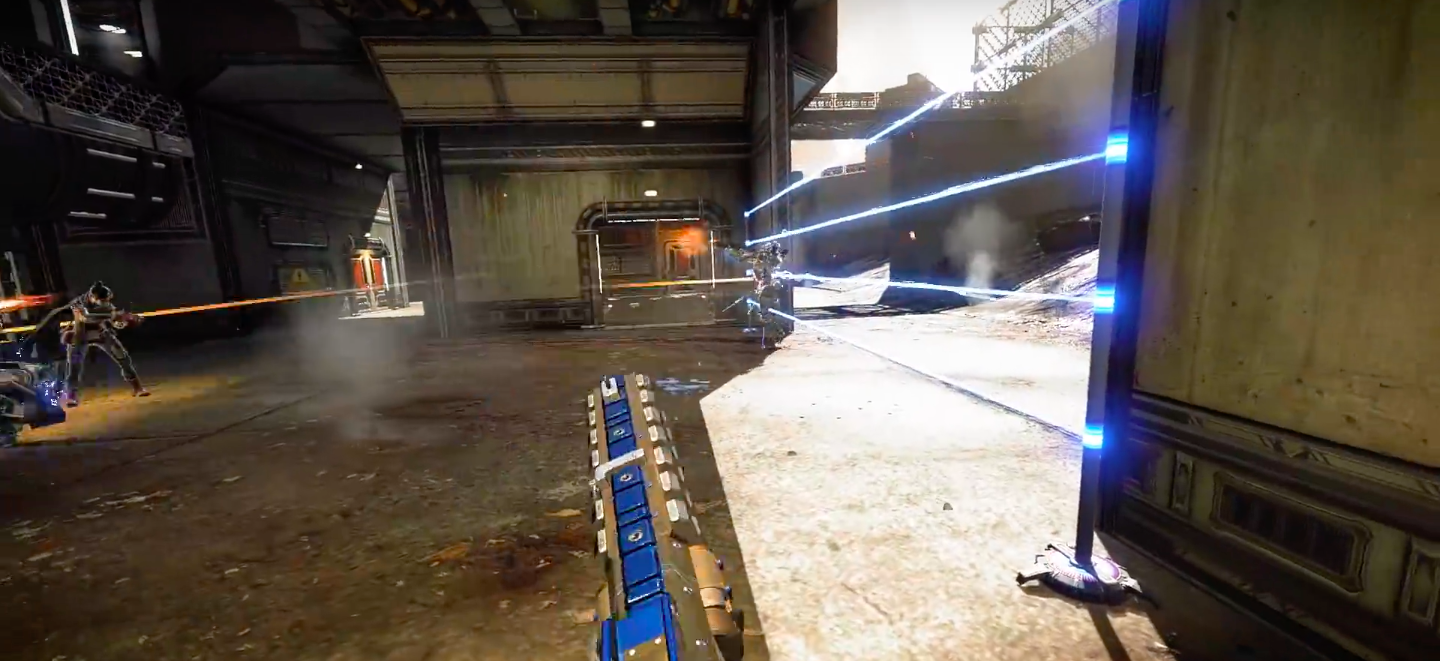 With this tactical ability, Wattson can make electric fences. These block out players and allow you to build a barricade or funnel point of sorts. It is similar to playing as an engineer in Mordhau. You can carry up to four charges for electric fences at once. These fences can still be destroyed, and actually quite easily destroyed. They're not a permanent tactic for controlling the flow of the game, but as a temporary, setback they do allow you to control your interaction with an enemy team.
You can have 12 of these fences active at any one time. After you've placed them you can collect them again. This allows you to restore the charge of the fence. However, with fast charging of this tactical ability, this won't be necessary all that often.
You and your allies have free movement through these fences. So they won't impede your movement. These fences are effective for when playing inside buildings or planning out an attack on an enemy team. Since they block the path of other players you need to keep in mind the possibility of grenades coming past them. You should also be aware that they do signpost a player's location to another team, so you may end up getting flanked if you're not able to blockade your entire location.
Ultimate – Interception Pylon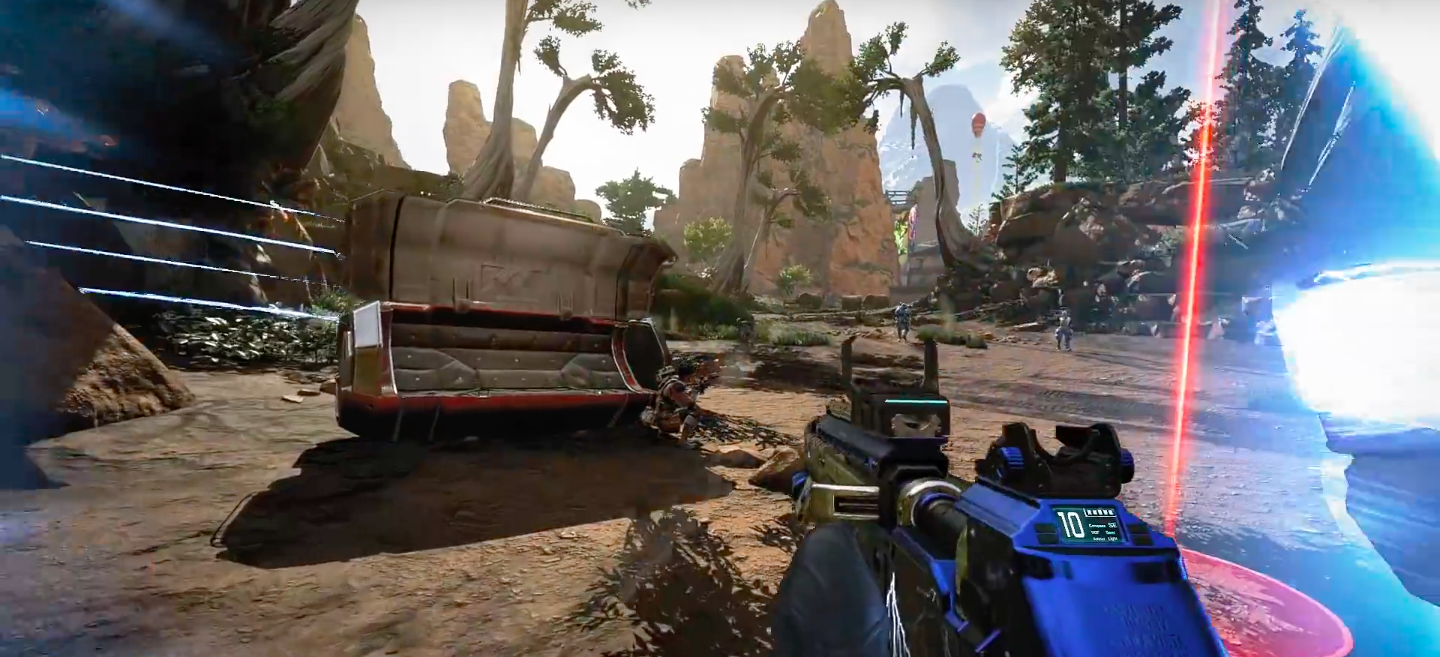 Wattson's Ultimate Ability is Interception Pylon! It is as electricity-themed as the tactical ability, but with the extra power that an ultimate ability warrants.
This will generate a large field around the player. This will destroy any grenades that are thrown around it. This helps you keep a fortified area safe from attackers. With electric fences, entry into your pylon zone is going to be much more difficult. However, this also applies to friendly fire and the ultimate attacks of both Bangalore and Gibraltar. With this in mind, you may need to coordinate.
The main use of this ultimate is to keep you safe inside a fortress. This isn't just for hiding out. It also provides a shield to you and your team while you're inside of it. This makes it a useful place to heal both manually and passively. Your tactical ability will charge faster in this Pylon area, letting you put up more fences to keep you safe. With the interaction between this and your tactical ability so strong, Wattson players should use them in tandem rather than separately.
Playing as Wattson requires a different set of skills to most legends. The main one is coordination. Your abilities are best suited for some occasional support to your entire team. You need to be using all of them in the right pattern to get the most out of it. You also need to be using the best settings for Apex Legends on console or PC and getting the best frames per second possible if you want to win as Wattson.