Apex Legend's latest season has introduced a lot new to the game, but at the core of gameplay is still the gunplay. Having great aim in Apex Legends is still the most important factor in winning games. To get the most out of that though, you've got be using the best weapons. Some weapons are inherently easier to get good results with than others. They have statistical advantages or features that make them more useful than others. This Apex Legends Season 7 weapons guide covers the best weapons for you to hunt out in the newest season.
Apex Legends Season 7 Weapons Guide – Best Guns in Season 7
 We have a full guide that covers each category in a bit more detail, but what if you just want to know the top guns? These are the best weapons in each category at the moment:
Assault Rifles – R-301 Carbine
SMGs – Prowler and R-99
LMGS – Devotion
Sniper – Charge Rifle and Kraber
Shotguns – Peacekeeper and Mastiff
If you're looking for a bit more detail about the Apex Legends Season 7 weapons then this full guide covers the rest of the guns in the game.
Apex Legends Season 7 Weapons Guide
Assault Rifles

Assault Rifles are the best weapons out there for mid-range firefights. They even have capacity for long and short-range depending on the arm and if you're skilled enough. Essentially, they're some of the most versatile weapons out there. This is what you need to know about the Assault Rifles in the game:
R-301 Carbine – This weapon deals a pretty good amount of damage in a short amount of time. It is versatile, easy to use, and won't slow you down. It can do 190 DPS with a reload time of 2.4/3.2 seconds.
Flatline – The Flatline takes heavy ammo and can be a bit harder to maneuver than is ideal. It deals 190 damage like the Carbine, and takes 2.4/3.1 seconds to reload.
G7 Scout – The G7 Scout has a pretty low damage rate compared with the other assault rifles. This makes it a bit slow to kill if you're up against another player at mid-range. It can do 136 DPS and takes 2.4/3 seconds to reload.
Hemlock – The Hemlock is the heaviest of the ARs and fires in bursts. it does 236 DPS and only takes 2.4/2.85 seconds to reload.
Havoc – Havoc is an energy weapon that comes with a whole other set of constraints in terms of firing and optimal performance. It can do 198 DPS and takes 3.2 seconds to reload.
SMGs – Apex Legends Season 7 Weapons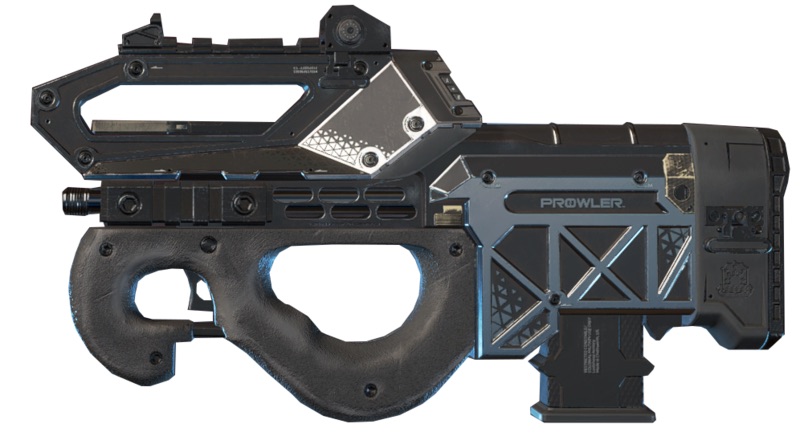 The SMGs are really quite effective at close quarters in Apex Legends. Their recoil can be a bit of a hassle, but in interior spaces, they can't be beaten. The Prowler and R-99 are the real heroes in the category. However, all of them have some pluses. These are the Apex Legends Season 7 weapons in the SMGS:
Prowler – This does 200 DPS and takes 2/26 seconds to reload. Slightly slower than the Alternator and R-99 but with increased damage to make up for it.
Volt – The Volt is the energy Apex Legends Season 7 weapons for SMGs. It has high damage at 208 and a reload time of 1.6/2.25 seconds.
R-99 – The R-99 is fast and light. It does 198 DPS and takes 1.8/2.45 seconds to reload.
Alternator – The alternator only does 160 DPS and has a reload time of 1.9/2.23, not really focused enough to get much done.
LMGs

LMGs are a little more specialist in Apex Legends. The new map does seem to be designed to allow for some great LMG gameplay though. These are the LMG options for Apex Legends Season 7 Weapons:
Devotion – This is an energy weapon that deals 240 DPS. It has a high recoil though and takes 2.8/3.63 seconds to reload.
L-Star – The L-Star is an energy weapon that can hand out 180 DPS and takes 1.152.45 seconds to reload.
Spitfire – The Spitfire can do 154 DPS and takes 2.8/3.33 seconds to reload. While this uses normal ammo, it doesn't get many benefits from it.
Snipers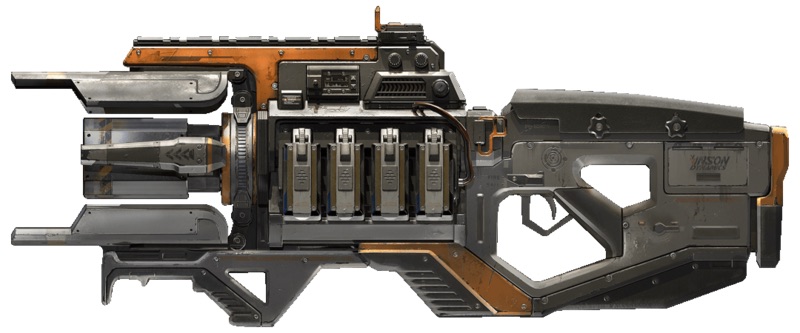 Like other long-range weapons, snipers are going to work great in the new map. The long-distances and open lines of sight are going to make it much easier to get things done with the snipers, especially if you're already proficient with them. These are the sniper Apex Legends Season 7 weapons available:
Charge Rifle – The Charge Rifle can do a pretty good amount of damage given that it can deal out a lot more shots. This is a weirder sniper and not the most traditional choice, but it has its place.
Kraber – This sniper can hit a one-hit kill on any legend. When it comes to a sniper rifle, it is hard to really beat that. This weapon is slow though, you'll need some practice.
Longbow DMR – This weapon is a bit watered down these days. It is a more forgiving sniper rifle than can help players who are new to sniping. It isn't too useful for skilled players though.
Triple Take – This is an odd weapon that might have been more of a fun experiment than a legitimately great idea. It's outshined by most of the other weapons in this category.
Sentinel – The Sentinel is a great sniper in Apex if you play a lot of more traditional snipers. It is a bolt-action that should make it easier to handle. While not the best in the game the Sentinel is still worth picking up.
Shotguns

Peacekeeper – The Peackeeper is one of the best shotgun in the game. It can just go straight through players.
EVA-8 – the EVA-8 is a reliable shotgun that can be particularly forgiving in interior spaces.
Mozambique – This weapon has never been particularly useful. It really should be avoided.
Mastiff – The Mastiff is a great choice for a shotgun, although its damage has been reduced in recent seasons. It is still a really powerful weapon.
[penci_video url="https://www.youtube.com/watch?v=WFvU-f1jRlU" align="center" width="" /]
Those are all of the Apex Legends Season 7 weapons. The new seasons opens up new possibilities. The Olympus map makes some weapons feel a lot more viable than they have done in the past. Finding the best weapons is as important as ever in Apex Legends. If you're looking to improve outside of this though, our other guides to Apex Legends can help you there.