Apex Legends is fast paced so it can often be hard to think strategically about every firefight. With its tightly packed map, aiming in Apex Legends has to be done in split seconds. There are strategies you can use to improve your firefighting in both close and long-range. However, most of these depend upon your aim being at a good level already. Trying to improve your aim is pretty difficult if you don't know what you're doing. When you're using the wrong methods, you might not be making much progress.
Each team in Apex Legends needs a few things to win. They need to have the right balance of legends to make a successful team, a proper landing spot, some knowledge of weapons, and good aim. All of that skill is useless in the hands of someone who can barely fire straight. Other games are playable without the ability to aim, but Apex Legends is not one of those.
The most important thing when trying to improve your aim is practicing. The top players in this game are talented because of practice. Muscle memory is the most important thing. As you practice these techniques, through repetition it will become easier. The more you do this, the less thinking you will have to do to successfully fire straight. Building muscle memory will make you a quicker and more skilled player.
Improve Your Aim with Sights and Recoil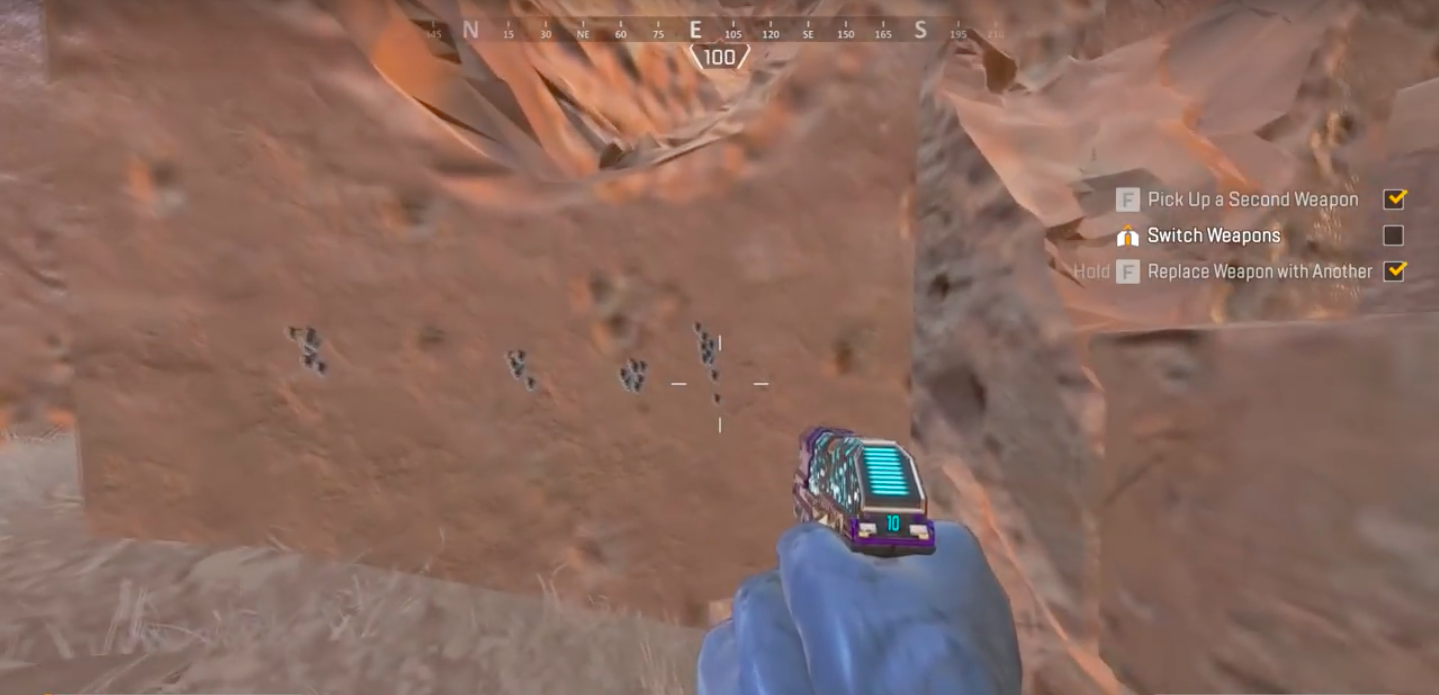 A lot of players underestimate the importance of attachments to firefights in Apex Legends. If you want to improve your aim, you have to learn how to make the most out of the tools at your disposal. This starts with getting all of the attachments for your weapons. You should be aiming to find the same weapons each time, as this will make learning the details of using them a lot easier. As you use the same weapons more often, you will find attachments that naturally compliment your play style. Once you've decided which attachments suit you best, try to utilize them at every opportunity.
Using the same weapons each time will really help you with muscle memory. It is hard to build up good muscle memory if you use different weapons in each game. This definitely applies to spray patterns. This is the pattern of bullets of that a gun will make when fired. Each gun is different, but none are completely accurate. You need to learn how much the spray pattern affects your shot with each weapon. This also applies to recoil.
Each time you fire, the recoil will move your crosshairs slightly. To beginners, this can be irritating as it ruins their shot. To improve your aim, you need to learn how to compensate for the recoil. In the training area, find the weapon that you mainly use. You should fire into a wall and pay attention to the drift from the recoil. Repeat this test and slightly move your mouse or controller as you fire. Do this very gradually until you are compensating entirely for the recoil. Once you've found the perfect movement to compensate, you need to practice. Practice this compensation until it becomes muscle memory and a natural reflex when shooting.
Improving Your Aim on Moving Targets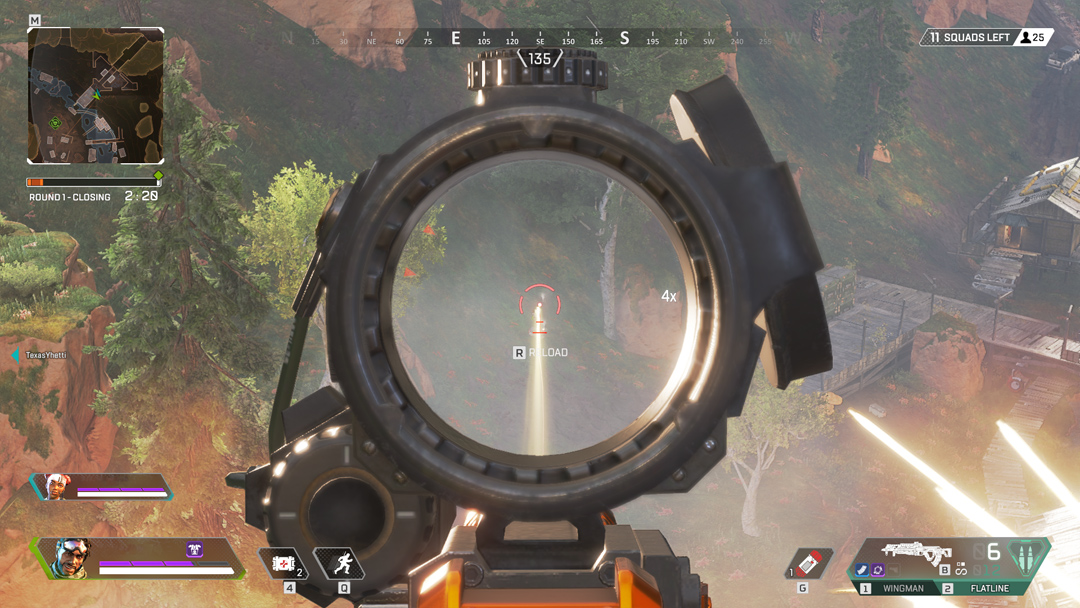 Just about anyone can line up the perfect shot on a stationary target. However, aiming successfully at a moving target is a bit harder. Luckily for those who have mastered this skill, it is the main way you're going to be taking shots in Apex Legends. Moving targets can be harder to practice on since they are harder to predict and the game doesn't give you the option of practicing on bots. However, there are some tactics that you can use to help the process of improving your aim on moving targets.
Your aim needs to be reacting to what is happening around you rather than waiting for players to line up perfectly. As you are targeting a moving player, take a shot at where you think they will be when they stop moving. You might miss. You will probably miss a lot at first. Through repeating this, you should adjust your estimate of where the player will be each time until you can consistently hit the other player. Repetition will help you internalize this calculation and make hitting moving targets much easier.
This process is still difficult with the tools that Apex Legends gives you. If you really want to practice your aim, you should consider branching out to practice with other games. CS: GO Is popular shooter that many people have used to practice in Apex Legends. It is quite similar to most Battle Royales, but it importantly lets you battle against bots. This gives you ample space to practice against moving targets. Make sure your settings are identical in both games and it can really help you improve your aim.
Settings and Crosshair Placement and Optimal Settings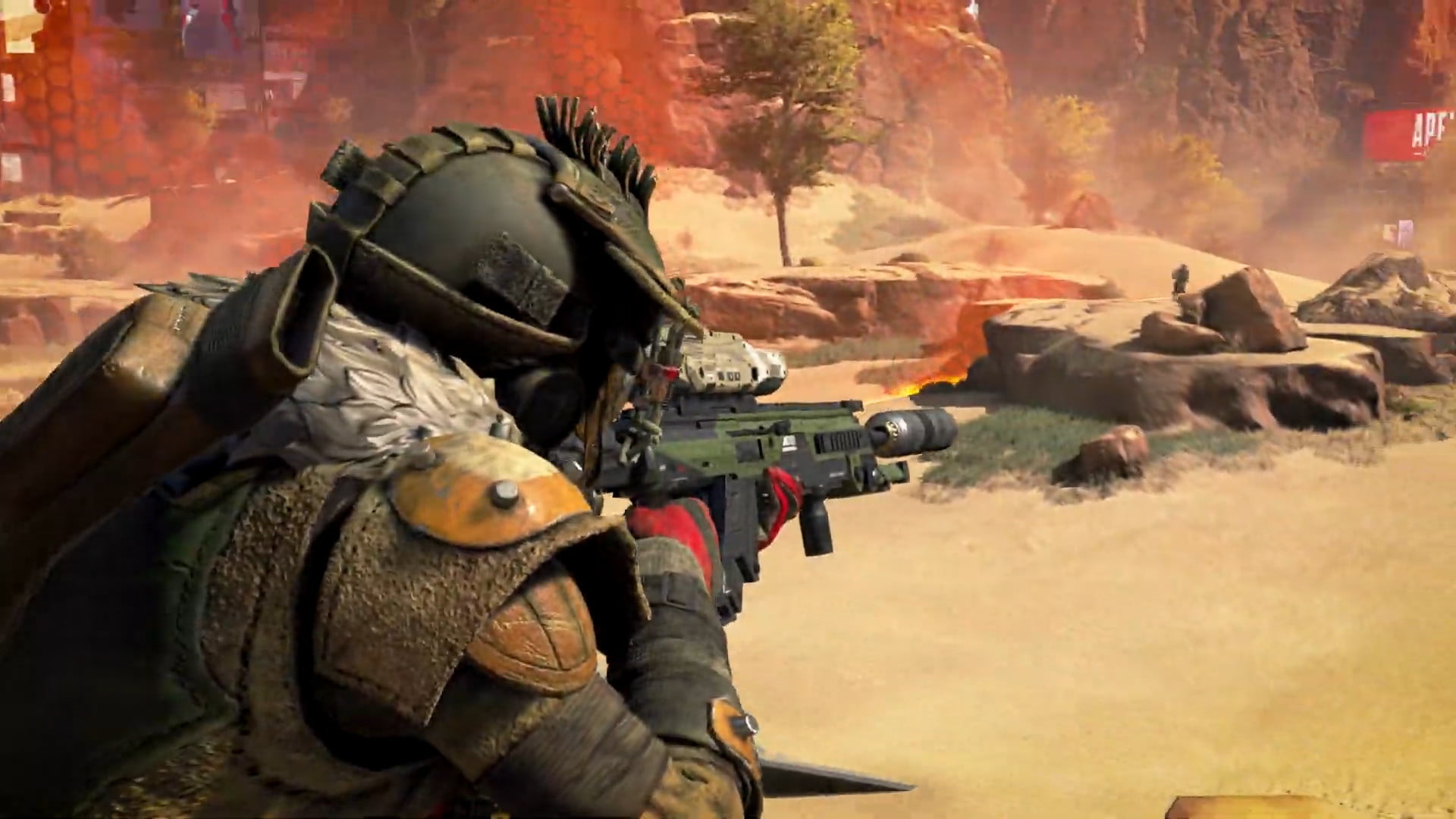 Crosshair placement is an often overlooked factor. It might be the reason why you don't have time to react to other players. Apex Legends is first-person but often requires the player to look at the ground to loot. This can make some players habitually keep their crosshairs low. Most players don't walk around looking at the ground, but they will be looking lower than most enemies. You can counter this by getting into the habit of keeping your crosshairs at chest or head height of an incoming enemy. Doing so will save you valuable seconds in every encounter, enough time to line up a better shot. Some legends can make this easier, like Bloodhound's visual clues on other players' locations.
Optimizing your settings is another essential to improve your aim in Apex Legends. You should have your game running at the highest frame rate possible. There are a few adjustments you need to make to get the most out of your computer.
If you follow these tips you should be able to improve your aim in Apex Legends. It is important to remember that this isn't a sprint. It might take you a while to get significantly better at aiming. Skill will come with muscle memory, which necessitates spending a lot of time working on it. If you train in the right way, you can improve your aim significantly in Apex Legends.