Apex Legends features quite a few different characters with plenty of rare skins spread between them. However, as with every hero shooter, not every Legend is going to be relevant to you. Most players tend to gravitate towards a single Legend that they're particularly skilled with, hence the term 'main'. Even if you have a sub or two that you occasionally use, when you're looking for the rarest skins you're really after the rarest skins for the legend that you play. If you gravitate towards Crypto, there are plenty of skins out there for you. Some of the rarest skins in the game are available for Crypto, as well as some of the most interesting ones! The rarest Crypto skins are typically those that are no longer available, so you might be sat on an old Crypto skin that's now one of the rarest!
Since Crypto is one of the newer characters, a lot of his skins are going to become rarer in the future. This is a comprehensive guide to every Crypto skin, divided by their rarity! Some of them are so rare that you might not have even seen them in a game. If you want to stand out while playing as Crypto, then some of the really rare skins in this list will do just that.
Common Crypto Skins
 Not every Crypto skin is going to be a winner, and frankly, these aren't. They aren't particularly visually exciting and quite often barley noticeable in their difference from the default Crypto look. However, they aren't going to set you back by a lot. These skins are quick and easy to pick up, so if you just want something a little different they are a pretty solid choice.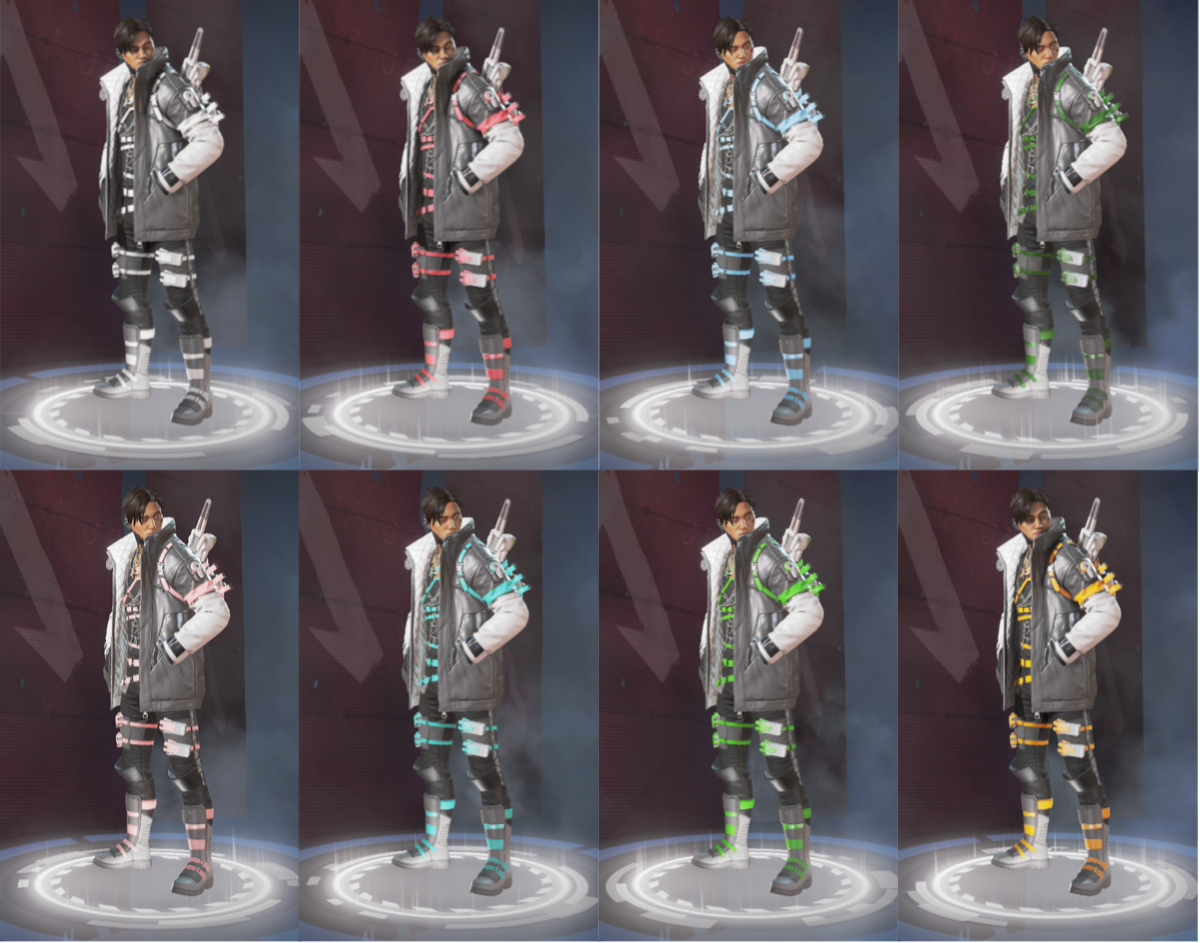 Left to right, top to bottom, these are Arctic, Cardinal, Clearwater, Evergreen, Flamingo, Hydro, Limelight, and Mandarin.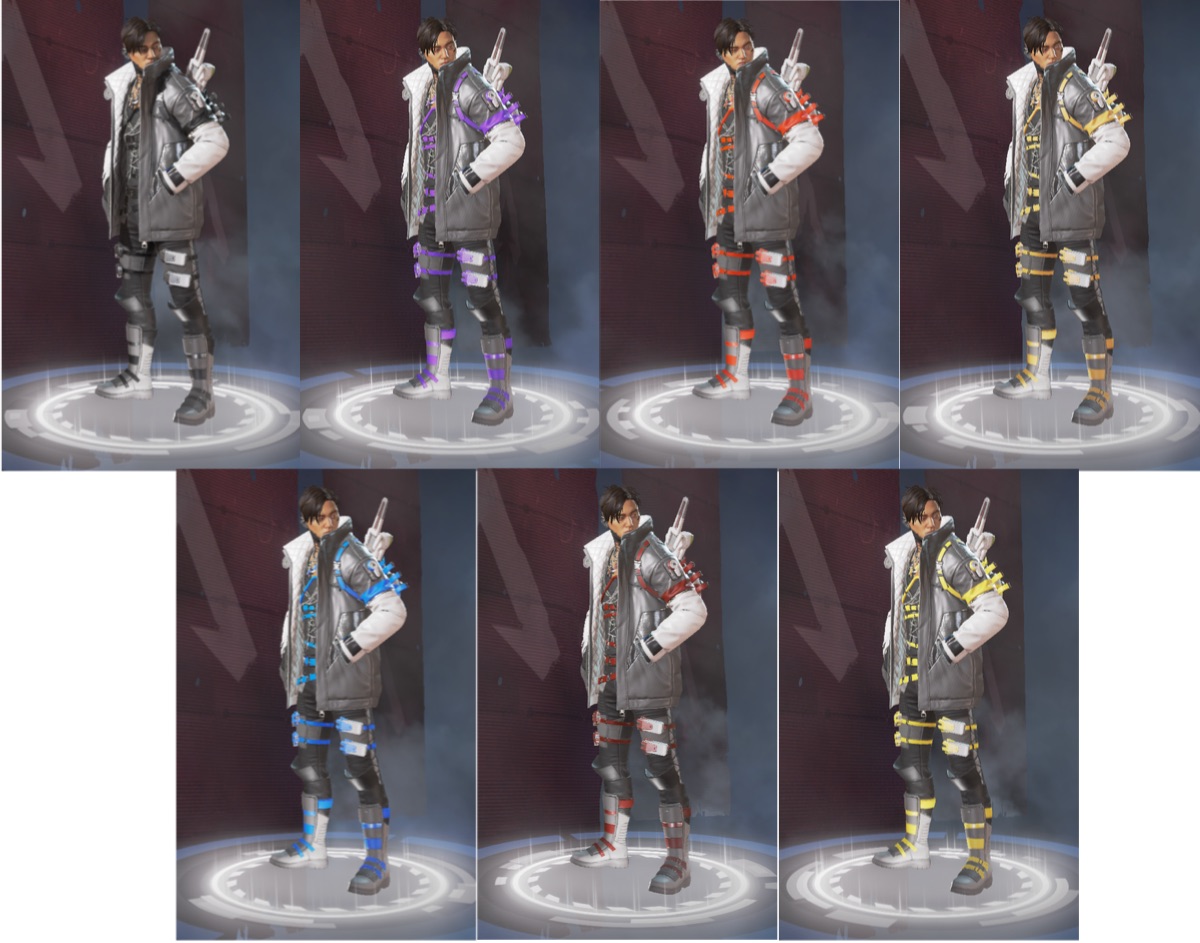 These are Midnight, Orchid, Rage, Sahara, Skyward, Vino, and Yellowjacket.
Each of these skins only cost 30 crafting materials. Even if they're not the rarest, they give a slight flare to your look.
Rare Crypto Skins
Despite the name, these aren't the rarest Crypto skins. These are actually pretty common. They're the second tier of skins which means we're getting beyond the subtle changes to flare of the previous batch, but yet to see anything major. Apex Legends doesn't offer too much great variety in the way that your character looks outside of really rare skins. Most are subtler style changes. These prices reflect this. However, out of every Crypto skin, these do offer quite a bit of difference for their low price.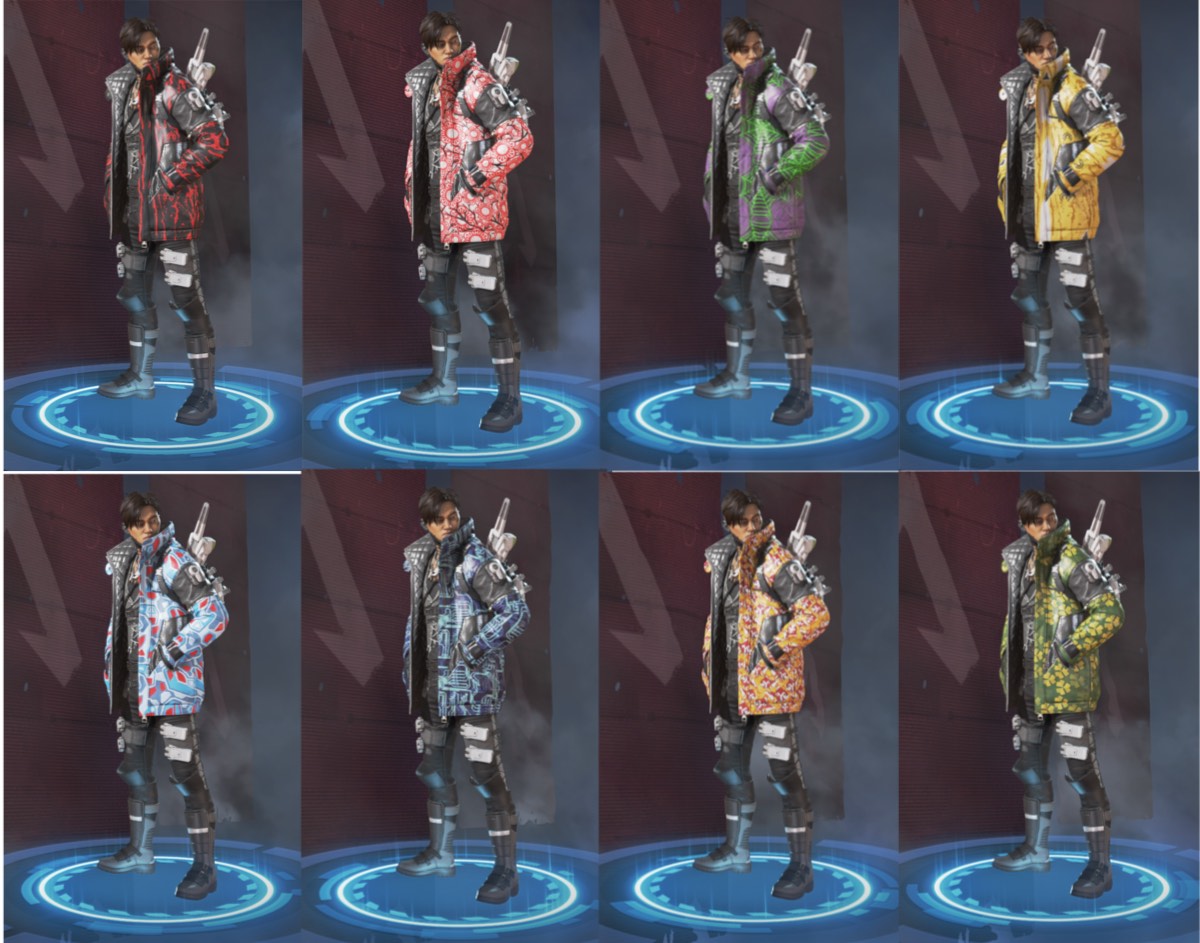 These are Bloodline, Blooms, Dark Web, Fresh Paint, Scribblers, High Frequency, Flashsticks, and Lucky Charm.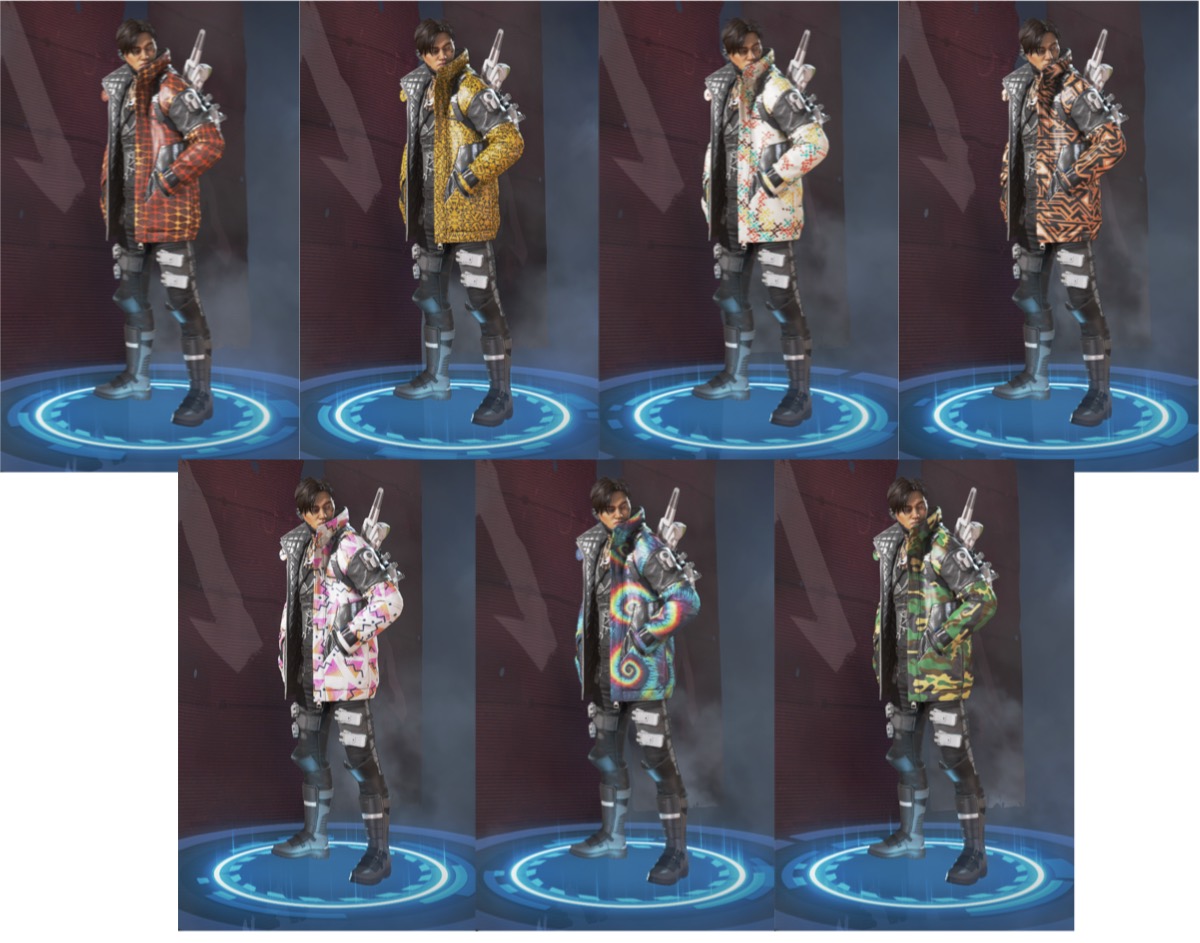 These are Molten Core, Mortal Coil, Self Organized, Sizzle Reel, Throwback, Tie Dye, Woodland Warfare.
Some of these do offer something to quite different to say they only cost 60 crafting materials. Tie Die, Throwback, and Fishsticks are particularly unique looks.
Epic – Some of The Rarest Crypto Skins
These skins are another tier higher, meaning their cost is significantly more than the last batch. However, these still aren't the rarest Crypto skins. Even out of every Crypto skin, these ones are a bit dull. Rather than taking a whole different look like many of the Rare tier skins, each cover Crypto in a bucket of black paint. The stylistic changes are over the top of this layer of black. This definitely makes them stand out from the others, but they don't have as much going for them as even some of the planer skins.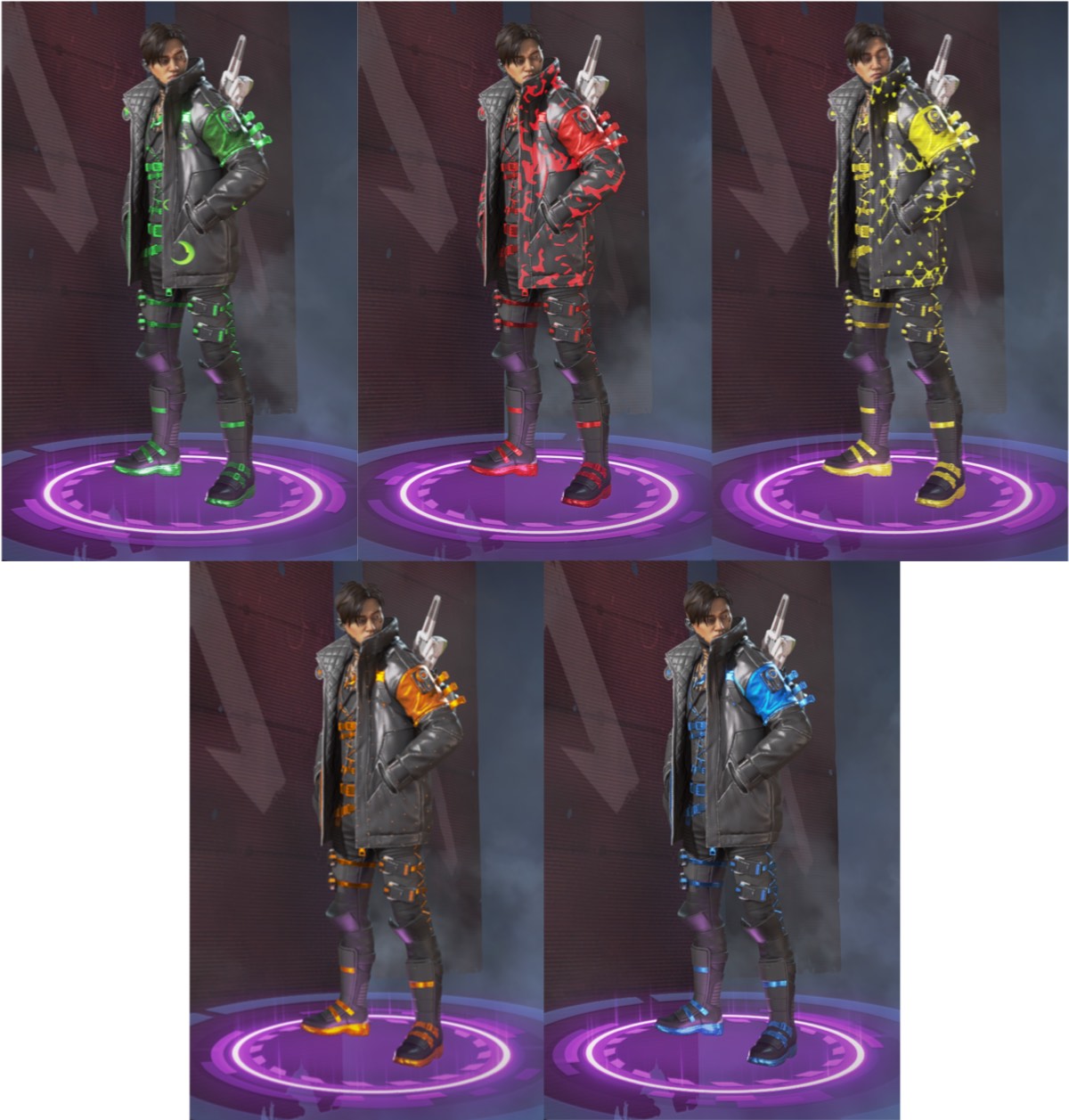 These are Hack the System, Daemon Hunter, User-Friendly, Heat Sync, and Fiber Optics. Each cost 400 crafting materials and they're cycled around the shop fairly frequently.
Legendary – The Rarest Crypto Skins
These skins are where we get to the rarest Crypto skins. These were all only available in a limited time, often tied to an exclusive event. While Crypto hasn't been in the game long enough to accumulate the really rare skins like other Legends, there are still some rare ones here.
The Hired Gun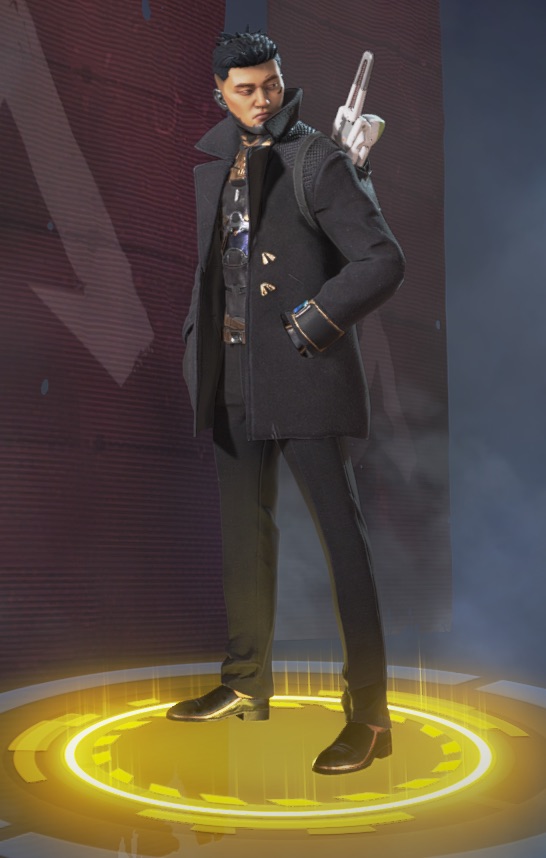 This is a particularly different look that kind of echoes some of Fortnite's rarest skins. It would have cost 1,200 crafting materials. While it is a fairly plain look, it is really different from your normal Crypto. This one is seen semi-frequently, but it is still one of the rarest Crypto skins.
Devil's Advocate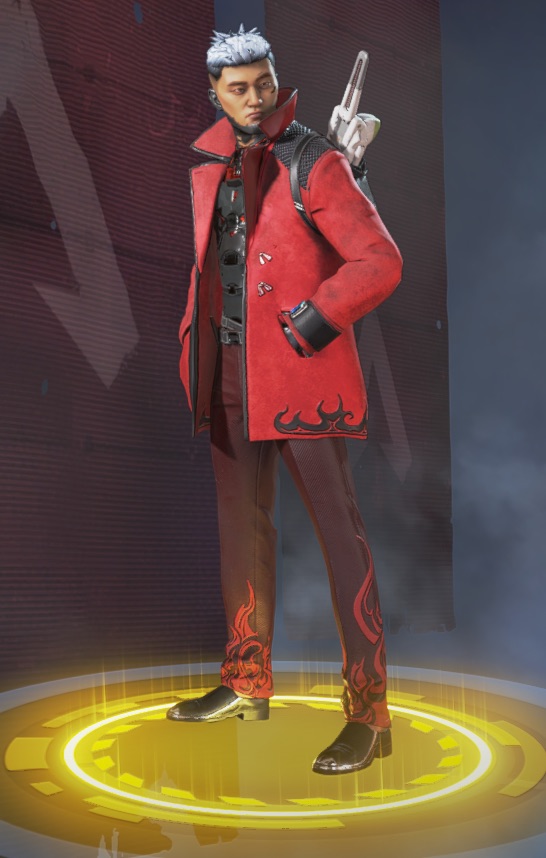 This one is visually similar to the Hired Gun, but in a different color. It may resemble the protagonist of another particularly popular game is you look closely. This one would have also cost 1,200. The dye-job and bright red coat aren't exactly going to help you stay under the radar, but it is a nice unique look for Crypto.
The Masked Dancer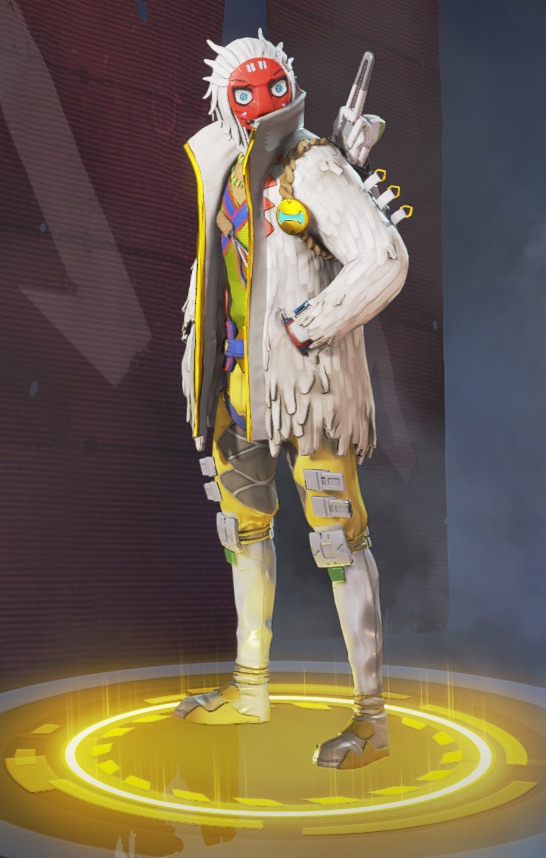 This is a really weird skin. Like the last one, you're not going to blend into your surroundings. Looking so weird, this one is kind of great for infuriating your opponents. It would have cost 1,200 crafting materials. 
Rising Phoenix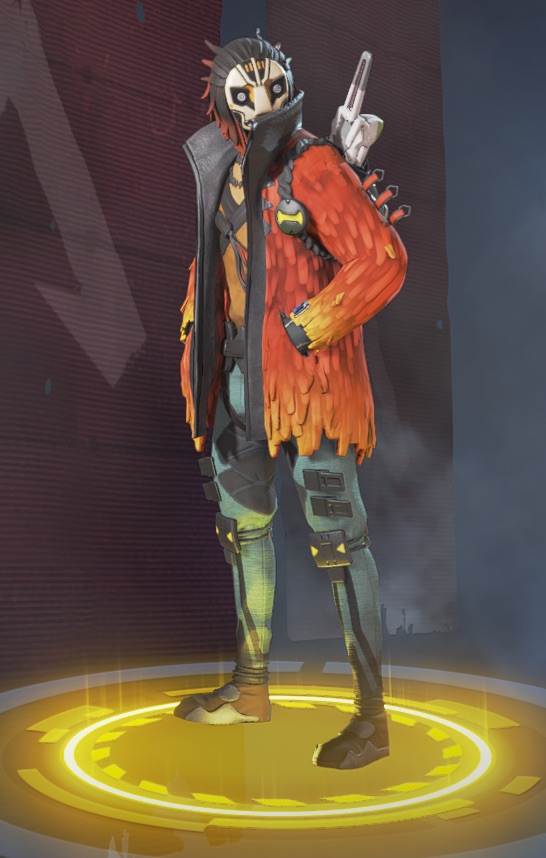 This is another cool skin that actually looks pretty different from your standard Crypto. It is an alternative palate to Masked Dancer, but with so much color in this skin, it looks pretty different. This wasteland inspired look is one of the rarest Crypto skins.
Deadly Byte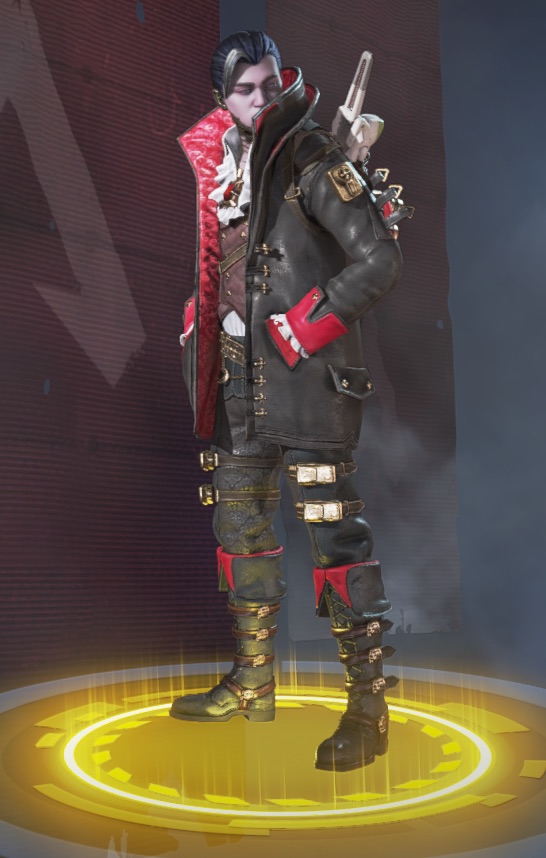 This vampire-themed skin was only available as part of the fight or Fright event. Since this was a recent event, you can spot this quite often in games. However, as time goes on this exclusive skin is going to become one of the rarest in Apex Legends.
Totemic Might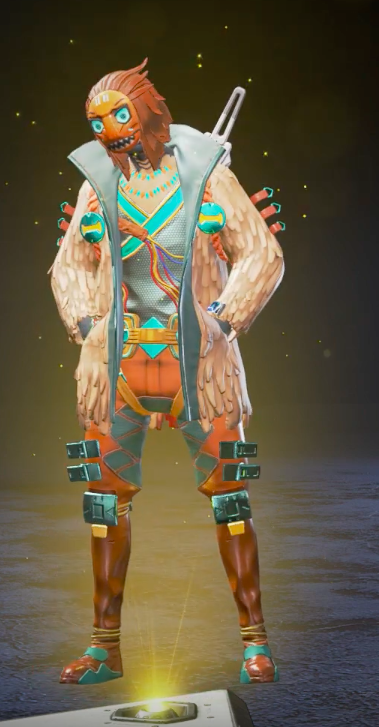 This skin is the rarest Crypto skin, since it had a strange way of unlocking. It required you to already have the Masked Dancer and then to shell out 10,500 Legend Tokens. This was quite the price, which has definitely made it the rarest skin for this legend. 
Those are every Crypto skin available in the game. They vary from very simple recolored skins to some of the coolest and rarest Crypto skins in the game. Let us know in the comments which is your favorite, and which you think is the rarest in the game!