Fortnite's competitive scene has come on along way. In 2021, Fortnite is a pretty well established esport. It has hosted some of the biggest tournaments seen in competitive gaming. While the schedule has been stripped back thanks to safety concerns, 2020 and 2021 have still been busy years. With seasonal Fortnite Champion Series and regular cash cups, players have a lot of competing to do. Most of these tournaments have a lot of great players in them. However, there are some Fortnite players that completely stand out from the crowd. These are the players who get great results in lots of tournaments and their replays are on another level. The best Fortnite players in 2021 are those who have completely risen to the top of the game.
Thanks to the cancellation of the fortnite World Cup in 2020, the entire balance of player skill hasn't been completely reset. However, in the normal seasonal events we've seen a lot of new players really rise up the ranks. As some players leave for Warzone, new talent is emerging to take its palace. Fortnite has a constantly changing metagame, and with it players have to adapt quickly too. The best Fortnite players in 2021 aren't necessarily the same as 2020, or most likely 2022.
This list runs down the best competitive Fortnite players of 2021. Those that really stand out from the crowd when you look at their entire career, and their potential for the future:
The Best Fortnite Players in 2021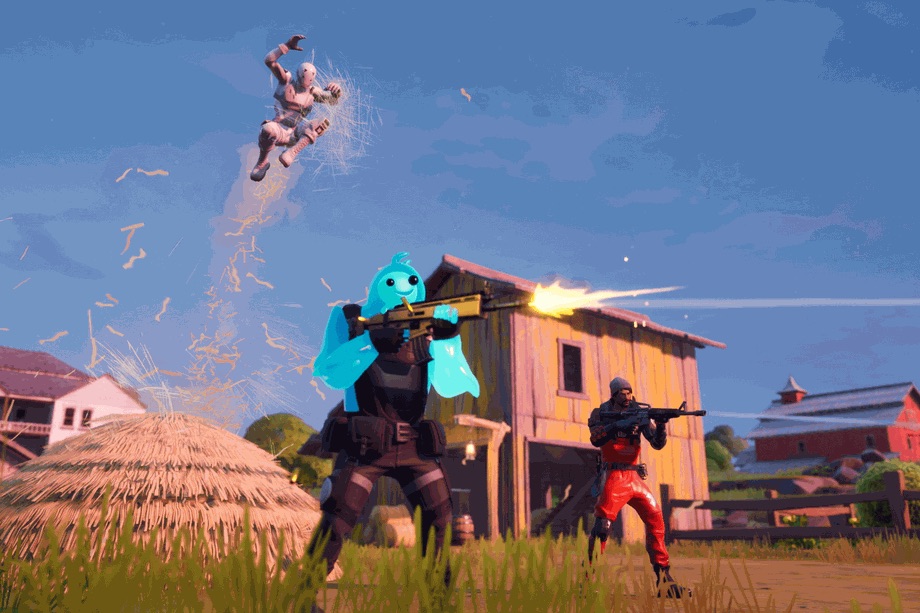 These are the top Fortnite players in 2021, the ones you should be watching to improve. In every competitive game, from fighters through to real-time strategy, watching pro players is a great way to pick up on advanced strategy. Watching how fast they move, and the snap decisions that let them get so much further in a game shows you how to improve. These are some picks for the best Fortnite players coming up in 2021. Things like this are subjective, so most will have different opinions. However, based on their recent tournament performances and overall history with the game, these are the people to watch:
1. Bugha
Bugha is probably one of the best known Fortnite pros at the moment. Coming out on top of the Fortnite World Cup was a pretty big achievement for the player. His recent performances haven't gone quite as well You can put part of this down to the increased attention on the player impacting training. A good example of this was his swatting mid-stream, that was only calmed down by the responders recognising the player. He is still a contender for the best Fortnite players in 2021, but he'll have to work hard to keep his current status. His displays at the recent Fortnite Champion Series have been just as impressive. However, Few fortnite games can beat his run at the World cup for pure entertainment:
2. NRG Benjyfishy
Benjyfishy is a pretty big player already, despite his young age. He's been placing pretty consistently for a while. Throughout 2020, Benjyfishy continued to climb up the results tables for a while. While other established players have begun to plateau, Benjy is still improving.
Benjyfishy's recent results point to his improved status as one of the top players in the game. He's been placing well consistently. Although, there was one pretty big fumble. The player and his Duos team derailed an entire event in a personal grudge match, resorting to stream sniping each other. Not their finest hour, but it doesn't take much away from his skill at the game. If Benjyfishy continues to rise up the rankings, he'll likely be a player to watch at the next Fortnite World Cup. 
3. Maken
Maken's recent tournament results show a great consistency with the game, no matter the format he's playing in. He reached the fourth place in a recent DreamHack Open, along with first in cash cups and a victory in one round of the Frosty Frenzy. As far as the current spread of events go, that's close to a clean sweep during the extended tournament downtime we're in.
Maken's trajectory has been steady, but he stands out as one of the best Fortnite players in 2021. For future events, he is a player to keep your eye on for those high level plays. 
4. Aqua
Aqua isn't the biggest name when it comes to streaming. However, the players that are yet to make a big impact on the content creator scene are often the ones who are quietly honing their craft. He's been ranking high in Cash Cups, Platform Cups, and special events like the Llobeti Cup. In the past, his achievements have included winning the World Cup Duos. With all this backing him up, he's definitely one of the best 2021 Fortnite players.
5. Wakie
Wakie is kind of a lesser-known Fortnite player. He's Swedish and hasn't been making the headlines as much as the bigger players. However, you don't have to be as noisy as Tfue to be a fantastic player. Wakie has placed in the top few spots at the Frosty Frenzy, ESB invitational, and the Predator tournament. Wakie's results put him in a good place for future events. He is yet to put in a great performance at the FNCS, but his outside performance looks strong for the rest of 2021.  
6. Clix
Clix is one of the most fun players to watch when it comes to Fortnite. His skill at the game is impressive and his tournament results are still climbing. Recently, he came in first at the Frosty Frenzy. 
This was probably his biggest result to date. Before this Clix always put in great performances, but feel slightly short of the top spots. However, this does seem to be changing with the last few rounds. Since the Frosty frenzy, he's won the Dreamhack Open in January, along with placing first in a recent round of FNCS qualifiers. Clix is finally making that leap to the top tier, making him one of the best Fortnite players in 2021. 
7. EpikWhale
EpikWhale is one of the bigger Fortnite names on this list, he's achieved quite the profile for a player who first signed to a team in 2019. Much like Clix, his recent performance points to big things in the tournaments that are coming up soon. His Squad won in the Season 5 qualifiers and are players to look at for the finals of the FNCS. He came in 3rd at the DreamHack Open but has had some decent placements in Cash Cups that have recently happened. EpikWhale is one of the best Fortnite players in 2021, and one with potential to rise much higher up this list. 
8. Mongraal
Mongraal isn't the most senior player on this list, but he is a name that has been established for quite a bit longer than others. Mongraal was an early champion in competitive Fortnite, pulling off great results all the way back to 2019. His results in more recent events have stayed impressive, including winning the grand finals of the season 4 FNCS. Mongraal's status and longevity in the game doesn't seem to be slowing him down anytime soon.
9. Mitr0
Mitr0's history in Fortnite competitive has shown his commitment to improving as a player. When you're watching competitive events, he is consistently one of the most impressive to view. His recent results have proved that skill, with him taking first for the Europe section of the Season 4 FNCS. 
Mitr0 falls into the same category of a few others on here as he is often overlooked as he competes in the Europe server. This section is home to some of the best Fortnite players out there.
10. Arkham
Arkham is one of the best Fortnite players in 2021, but also one with some of the most up and down results. Just in the opening of 2021 and late 2020, he's won 1st place in FNCS qualifiers, 2nd in a cash cup, and 3rd in December's Dreamhack Open. However, he's also had wideout results like crashing out of a FNCS qualifier in 71st place. 
Consistency isn't always possible in a game like Fortnite where so much of your performance is circumstantial, and frankly down to RNG. However, Arkham has shown he can do great things when everything lines up.
11. Rehx
Rehx is another fortnite player who is currently with 100 Thieves. He competes in a Trio with Arkhram and EpikWhale, so his results are as impressive as those for the other two players. This Trio is a force to be reckoned with at the moment. While Rehx doesn't grab the eye as much as the other two players competing here, he has shown some great skill over tournaments in recent years. 
Who is the Best Fortnite Player in 2021?
The question of who is the best Fortnite player in 2021 is ultimately subjective. Until a major event like the World Cup pits the best against the best again, we have to make do with comparing results and tournaments. Some seasons have intensely unbalanced elements like Mythic Weapons. Others seem to get derailed by teams coordinating their POI splits. Essentially Fortnite's competitive scene is big and rarly just one competition between players, they're divided up across a lot of events with different regions. So it is difficult to pin down an objective best. The players listed here are those who have risen to the top of the field regardless.
These are some of the top players, but the list isn't definitive. These players all have a high skill, but ranking them is objective, and open to personal opinion. While popular streamers like Ninja usually make these sorts of lists, they're more often focused on making entertaining content than being the best at the game. While the two things often crossover and competitive players are expected to stream, it doesn't mean they come out on top of competitive events despite being talented. These are all great players that are likely to do big things in 2021 competitive Fortnite events. 
Let us know below who you think are the best Fortnite players in 2021.