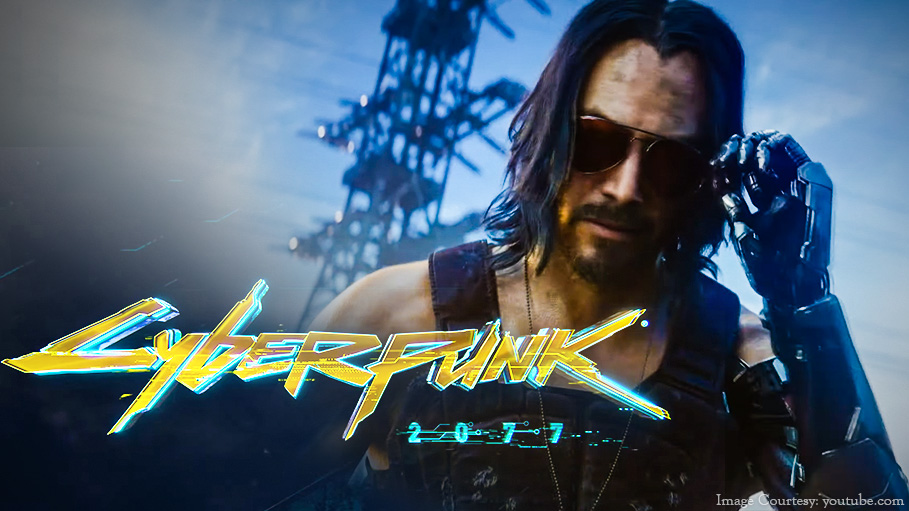 The long-awaited Cyberpunk 2077 is finally dropping this year and gamers around the world are eagerly waiting for this game. Cyberpunk 2077 was announced by CD Projekt back in 2012 but it got delayed almost a dozen times. But finally, the time has come for the Cyberpunk fans to sit back and enjoy this incredible RPG. At E3 2019, the gameplay of Cyberpunk 2077 was revealed and a little glimpse of Keanu Reeves was the major highlight of the event. Keanu himself, later on, got on stage to reveal more information about the gameplay but he didn't say much about his own role in Cyberpunk 2077. Since then, fans are very curious to find more information about the character and the plot. We did some research and found some information about the character so bear with us to find everything we know about Keanu Reeves's character in Cyberpunk 2077.
What we know about Keanu Reeves's Character
Keany Reeves's AKA John Wick will be playing the role of Johnny Silverhand. He is one of the main protagonists in Cyberpunk 2077. Johhny Silverhand has been featured in many Cyberpunk comics and fan fictions but this will be the first time where we will actually witness the character in a modern setup.
Ex-Military
Johnny Silverhand is a military deserter who refused to fight for the corrupt cause of the government. Instead, he started his new life where he fought against the corrupt government in the futuristic world where everything is possible. Johnny Silverhand is one of the main protagonists in the Cyberpunk 2077. But you will have the choice to either join him in his journey to fight the corrupt or you could choose your own way and fight against Johnny Silverhand.
Famous Musician
Johnny Silverhand is more famous for his music band 'Samurai' than his fighting skills. The famous Samurai band was the reason behind the popularity of Johhny and his skills were legendary. Johnny continued to reveal the secrets of the corrupt government with his music but a tragedy hit him which was the end of his career.
Presumed Dead
Johnny's girlfriend, Cunningham was kidnapped by the mob and they killed her in 2020. Johnny did everything he could to fight the triad but he was gunned down bythe brutal killer, Borg. But, the body of Johnny Silverhand was never found because the facility where johnny was supposedly killed, was bombed by Militech. Johnny Silverhand was presumed dead in 2020 but in Cyberpunk 2077, Silverhand rises from the ashes to get his revenge.
What Now?
From what we have seen in the gameplay trailer, we could safely say that Johnny Silverhand is well and alive. But, he has a prosthetic arm and other body customizations which indicates that Johhny was badly injured during his fight with Borg. Somehow, we don't yet know, but he managed to survive.
It is believed that the main character, V will be joined by Johnny to fight against the corrupt government. This rebellious group will supposedly bring them down to their knees.
To find out more about Johnny Silverhand, you'll need to wait till November 19, 2020.
Also Read: