In a fast-paced world of technological advancements, some brands are as old and dependable as time itself.
When it comes to choosing a new computer or laptop, you'll likely come across two of the most famous brands of all and find yourself weighing up between a Dell or an HP as your next pick.
The Dell vs HP debate has been a long-standing one, as both have reputations for making reliable computers to suit a range of needs.
Whether you're a student, office worker, musician, or casual user, you'll be able to find a device made specifically for your requirements, but some would argue one brand does it better when meeting the needs of gamers.
Is Dell or HP better for gaming?
Both brands bring something to the table in gaming machines but it seems Dell has the edge on HP with their machines dedicated to this pastime. With that said, there are options available from both brands that would suit a gamer's requirements, provided you know what to look for.
We're here to settle the debate once and for all to determine who the real winner is when it comes to the needs of gamers, and which of their laptops and desktops have what it takes. Check out our detailed comparison of all things Dell and HP to help us conclude which of these fares better as a gamer's dream machine.
The History of These Brands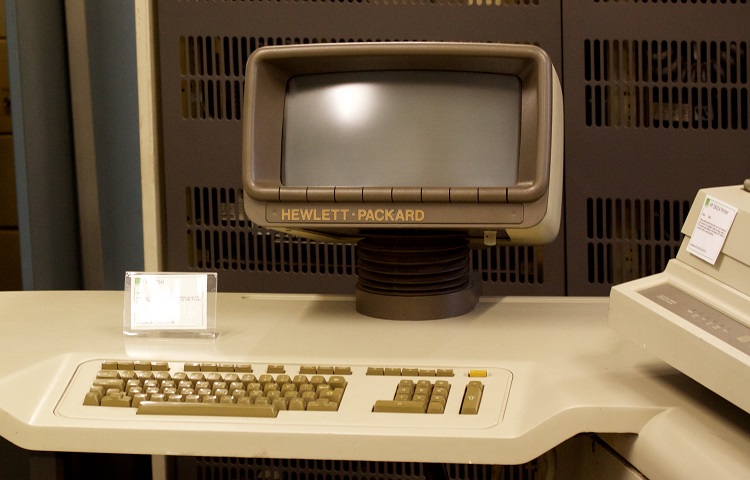 In the history of the modern computer, Dell and HP are both well-known names. However, they have beginnings that slightly differ which have lead them to where they are today in the personal computer market. Dell was started in 1984 and is a Texas-based company, whereas HP has a long history, coming of age in the time in 1939 and now booming from their headquarters in California.
When Dell was created, it was the brainchild of Michael Dell, and originally was concerned with selling only IMB PC-compatible computers. As the brand grew to its powerful status today as one of the top three companies in this market, they widened their range to not just computers but also routers, network switches, software, and more.
HP, or the Hewlett Packard Company, was established as an electronic test and measurement company. The brand once led the way in computer sales, with a track record of being the biggest seller from 2007 to 2013, and today they have a staple in the market and are known for their affordable laptops and desktop computers. Although the brand has gone through many iterations, HP Inc is now the name of the company that oversees this part of their product range.
Both brands have continued solid growth and now place in the top three for computer sales and manufacturing. In the gaming arena, they have each tried to create products made for this specific market, and some have been more successful than others.
Signature Products from Dell and HP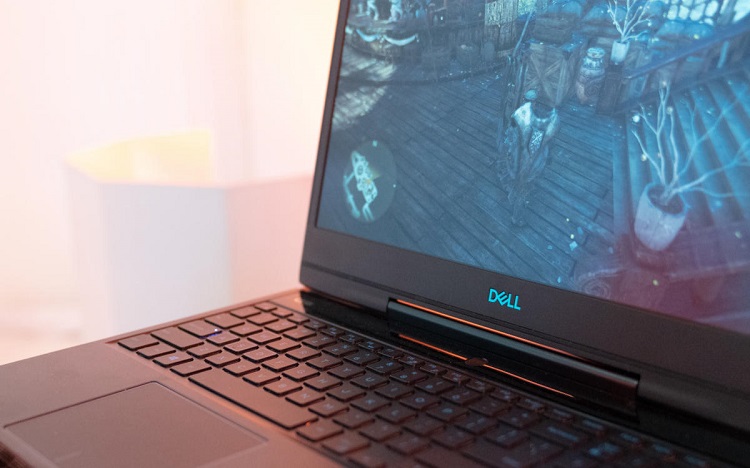 A gaming laptop needs to be more powerful and with a better response time compared to your average computer. If you're looking to compare both Dell and HP in this arena, getting an idea of their signature laptop ranges made for gaming will give you a sense of what they're all about.
Dell's Gaming Laptops
Alienware: Arguably one of the most famous gaming laptop series, the Alienware range has everything you could ask for. This is considered the premium gaming laptop and it's priced accordingly. For around $4,000, you can get a sleek and powerful laptop that runs a 10th Gen Intel Core Processor and NVIDIA GeForce RTX 30 Series GPU for a noticeable difference. If you have money to spend and only want a serious machine built for gaming, there's no better choice.
G Series: The G Series is another impressive line from Dell for gamers, with a slightly more affordable price tag and more basic specs. Although it's cheaper, it's still serious competition for other gaming laptops, and the G7 17 is their latest iteration. This machine costs around $3,000 for the high end model and it comes with NVIDIA GeForce 2070 graphics card and a 10th Gen processor. This more affordable version has a massive 17.3-inch screen so it feels like a desktop but with the portability that only a laptop can bring.
HP's Gaming Laptops
HP Gaming Pavilion: Considered a great all-rounder, the HP Gaming Pavilion has been the flagship model for gamers who wanted an HP laptop. This laptop is a hit with students and office workers as it doubles for functionality and fun. The latest model is a cost effective option that features a 9th Gen Intel Core Processor, 15.6-inch screen, and NVIDIA GeForce 1650. With slightly less power than the other gaming laptops, it's an affordable option at around $1,500 and suitable for casual gamers who still want to play the latest titles.
Omen Laptop: The Omen range from HP is relatively new compared to others but has been designed to fill a gap in the market that this brand had. First created in 2016, they're now up to the 17th version that has impressive specs on offer. The latest model is version 17 which features a 10th Gen Intel Core Processor, NVIDIA GeForce GTX 1660, and micro-edge bezel display. The cost of these is roughly similar to their other high-end laptops and comes with all of the standard features you'd expect a quality gaming device to have.
Who Makes Better Laptops?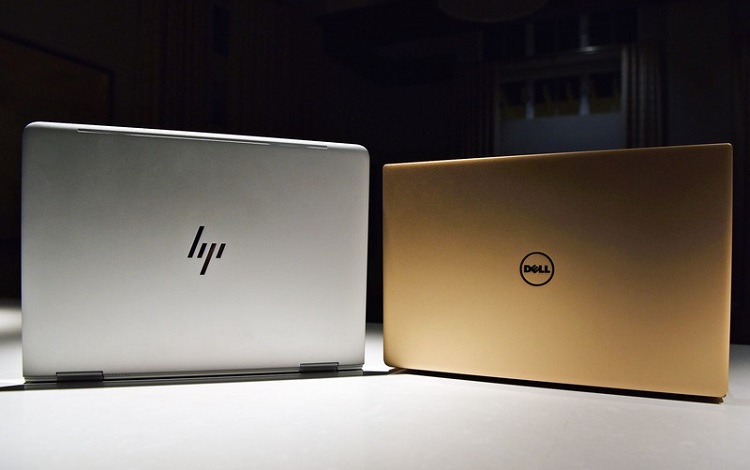 To get a better idea of what Dell and HP offer respectively, we've compared some of the most important categories one should look for when buying a computer. Here's the general rundown on what the two brands bring to the table in their laptop range.
In general, HP computers cost less than Dell, and if you're shopping on a budget with less than $1000 to spend, you're better off choosing them. Dell does have some cheaper options but they might be out of the reach of some shoppers, so if you don't mind cutting corners in other aspects, HP is the more affordable of the two.
Both brands offer their own brand of customer support and it's available when you purchase a new laptop through them. Some people have noted issues with HP customer support in the past, whereas Dell is known for excelling in this area along with other notable computer brands like Apple. Hopefully, you won't have to rely on customer service as you'll laptop will be issue-free, but it's nice knowing that both can give it to you if you need it.
The performance of these laptops comes down to the specific model and how much you were able to spend. For gaming specifically, most prefer the Dell because of its specs and high performance, but there have been recently released HP models that are beginning to rival this level of magnitude for gamers.
When it comes to the look and layout of your laptop, you want something visually appealing but also easy to use. Thankfully, Dell and HP seem to have achieved this with their range of devices. HP sticks to a more general and basic look without many models having anything unique, whereas some of the Dell range have a standout appearance that makes them easy to identify. Although this doesn't affect how the computers perform, it could be an important feature for some buyers.
Battery performance is important when dealing with laptops as you want something that can withstand a lot of play with minimal charging. Both Dell and HP have mastered battery performance and their newer models can offer around eight hours of full-time use without needing to be charged. You could effectively game all day without needing a power outlet, and they both have good recharge health, with batteries being able to last around 1,000 full charges at least.
Both brands offer warranty periods on their laptops and this will depend on the model. HP has a longer coverage on their computers, with some conditions in place and up to four years warranty available. However, Dell is generally considered the more reliable and durable laptop with a superior build and higher prices, even if this isn't reflected in their standard 12-month warranty.
If gaming is your goal, Dell has a wider range of laptops made for this specific purpose and they're among some of the highest-rated. However, as mentioned earlier, HP does have a small selection of laptops that are powerful enough to game with. It all depends on your preferences and budget as to which you choose.
The Final Say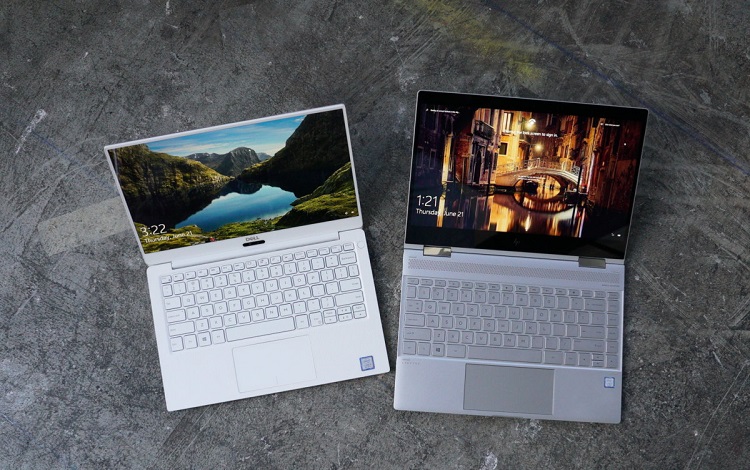 Trying to weigh up the merits of two of the biggest computer brands on the market today can be a hard feat when you consider all that they've achieved and plan to do in the future.
From a gaming standpoint though, it appears Dell has been more successful in creating products that cater to the unique needs of the players with high-performance machines and the right specs.
With that in mind, there are still loads of worthy HP products that would make a gamer proud, and if you prefer to source components to create a computer yourself, you can go wild with all of the options.
If money is your primary concern though, HP creates a cheaper ready-made computer or laptop while still ticking a lot of the boxes, even if they're not considered as reliable as Dell in the long term.
As always, it's a personal decision of the gamer as to what they prefer to play on, and what their budget can afford. Both Dell and HP have a steady hold in the personal computer market and have broadened their horizons to target this niche market, so you can expect even greater things in the future for gaming laptops and computers.
Related Questions
Dell and HP are two of the biggest computer brands in the world and both have something to offer modern gamers.
If you're shopping for a new PC or laptop and don't know where to start, check out these questions that beginner gamers have to give you a push in the right direction.
What Are the Important Components of a Gaming Machine?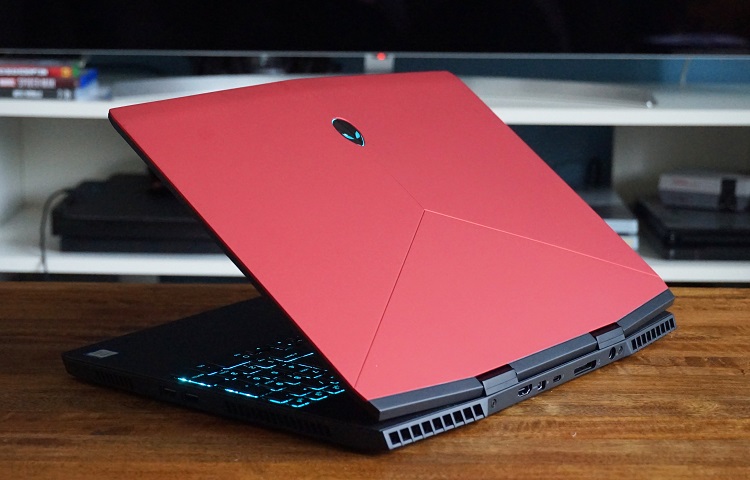 To build a gaming computer from scratch, you'll need many working parts and a basic knowledge of computers. Within a basic gaming computer, you'll find a CPU, GPU, memory, storage, gaming peripherals, motherboard, and more, depending on what you're trying to achieve with the build.
The benefits of assembling the computer yourself are that you save money and build a more powerful machine to meet the requirements of gaming.
Can You Get a Good Gaming PC for $1000?
These days, it's possible to purchase a quality PC or laptop that can handle the demands of gaming without spending more than $1,000, but it may be better to assemble the parts separately and build one yourself.
If you're able to, you'll be able to create a more powerful device with impressive specs for a lot cheaper, plus give yourself the ability to upgrade as your needs change as most of the parts are replacable.
What's Different About a Gaming Computer?
A computer made for gaming will have more powerful components and parts dedicated to smooth and fast gameplay but won't always be labeled as a gaming device.
These machines will feature video cards that have a graphics card, dedicated RAM, and built-in cooling device to enable them to provide high performance without breaking a sweat. It's possible to purchase one assembled or build your own with various parts to meet your requirements.