A gamer is as only good as the gear they use, and this couldn't be more accurate than when talking about your mouse.
With the right mouse, you get lightning fast speeds, comfort, and reduced strain, as well as the quickest response time possible when using a design that's made for the special needs of your hand.
Two of the biggest models for gamers come from Logitech and they're often pitted against each other to find out which is the best pick for gaming. The Logitech G900 vs G900 debate has gone on for some time, and although they each have cool features to brag about, there can only be one winner.
What is best, the Logitech G900 or G903 mouse?
Both gaming mouse models from Logitech have the option to be used wired or wireless, have a fast response time, 24-hour battery life, customizable buttons, and lightweight. The smaller differences between the two might make one more preferable for gaming, but that will be for the user to decide.
If you're on the search for the best gaming mouse and only want the peripheral prowess that Logitech can deliver, you're in luck. We've compared two of their most popular models that gamers prefer to see how they stack up in feel, features, and price, so you can walk away with your perfect fit.
The Basics of the G900 and G903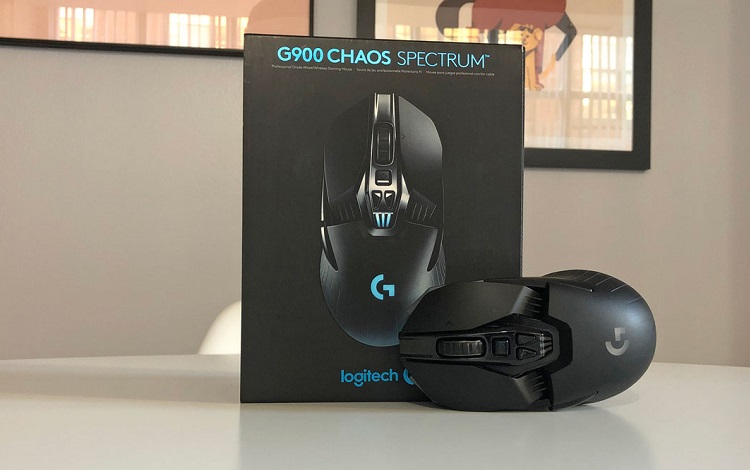 Logitech has a huge selection of gaming peripherals to choose from but their mice are some of their most coveted. A wireless mouse has become a must-have for gamers and that seems to be the trend that Logitech is following as well, with the G900 Lightspeed Hero and the G903 Chaos Spectrum being two of their best sellers in this category.
The G900 is the Chaos Spectrum, a lightweight wireless option that's seen as more affordable but without all of the bells and whistles. It has an impressive 12,000 DPI, the option to use it either way, an overall weight of 3.8oz, and nine customizable buttons that you can program however you choose
The G903 or the Lightspeed is the more expensive choice but has an advantage with its wireless charging option which means you never have to be without your wireless freedom. It also registers 12,000 DPI, weighs just 3.7oz, and features an impressive 11 customizable buttons for gaming with ease.
As you can see, both have a lot to bring to the table, and with the solid reputation of Logitech behind them. With the basic features covered, we now dive into how they compare with their similarities and differences, hopefully leaving you with an answer as to which one is best in the battle between Logitech G900 vs G903.
How They Compare As A Gaming Mouse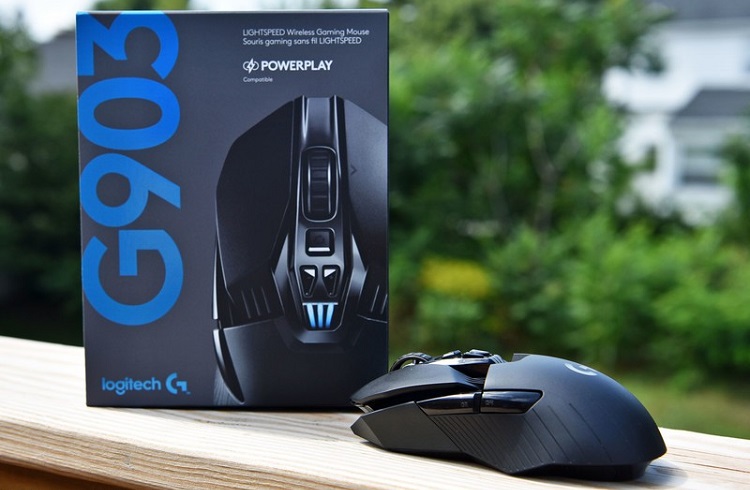 The Lightspeed Hero and Chaos Spectrum are both enviable choices for a gaming mouse, and on the surface, they might look exactly the same. There are subtle differences, however, that will likely lead you to prefer one over the other, so check out how they stack up with our in depth comparison.
Price
Setting up a gaming station can be expensive, and for something as seemingly small as a mouse, you can expect to spend a lot. When it comes to price, the G900 Lightspeed Hero costs around $165 online, and the G903 just under $100, showing quite a big difference. The reason for this price discount is because the G900 is slightly lacking in additional features, but both offer pretty much the same specs otherwise.
Design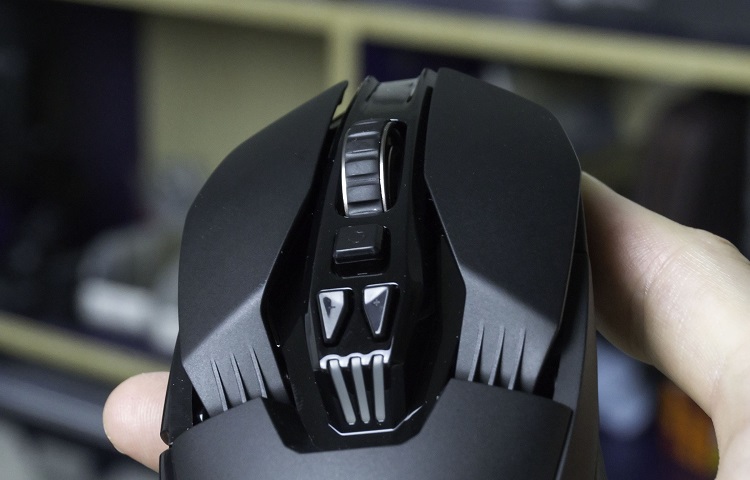 At first glance, you could be forgiven for thinking these are the same mouse, however, there are some subtle differences. The G903 has additional room if you want to add weights and features the magnetic chip for charging. There are two additional buttons on this model as well. Otherwise, both feature the same shape and contoured grip that Logitech is known for and look almost identical.
Size
The measurements of the G903 Lightspeed Hero are 5.1 x 1.4 x 2.6 inches compared to the G900 which is 5.1 x 1.5 x 2.6 inches. As you can see, they are virtually the same size, and the weight of the G900 is just 0.01oz more. Where they differ here though, is that you can add extra weight to the G903 to give it more bulk if you need it, which some might find provides a better gaming experience.
Response
Both mice have a great response time that puts them in the league with other gaming peripherals. According to their specs, both can boast a 1ms response time, and that's backed up by users. The G903 uses the Lightspeed technology which may feel faster but during testing, it appeared both offered the same rate here. Although they vary a bit in price and some other features, they're lightning-fast and ideal for the gaming environment, so you don't have anything to worry about here, even when using them in wireless mode.
Feel
The shape of these mice is somewhat similar, except for the additional buttons and small area for the weight and sensor. They feature a middle scroll as well as buttons placed around the top and side of the mouse. Logitech creates most of their mice with an ambidextrous design and this is true for the G900 and G903. As far as feel goes, it's hard to tell a difference between these two, and both are comfortable and supportive for longer gaming periods.
Battery
The battery of the G900 Chaos Spectrum can last up to 32 hours without a single charge, but the G903 is seriously impressive with a lifespan of around 140 hours. Better still, you can charge the G903 without having to plug it in thanks to wireless charging, so on this front, you're getting what you paid for with the Lightspeed Hero. If you plan on keeping them plugged in, this won't matter, but for everyone else, you'll be shocked at just how long the G903 can last.
Warranty
Logitech covers all of their modern mice with a two year limited hardware warranty. According to customers, their customer support is responsive and helpful, and there doesn't appear to be any fine print that would cause you to lose this warranty should something go wrong. Paying a premium price for a brand like this does have its perks, and warranty coverage is one of them.
Range
The wireless range is important for a gaming station as it determines how far you can have your mouse away while still keeping it responsive and accurate. The G900 boasts up to 33 feet of wireless range and the G903 is much the same. If you use the attached wire, you'll get a cable length of 5.9ft which is more than enough room to meet your desk. Even when connected to wireless, both mice offer good response time, which is a nice change from some models that tend to lose their effectiveness on a wireless connection.
Tracking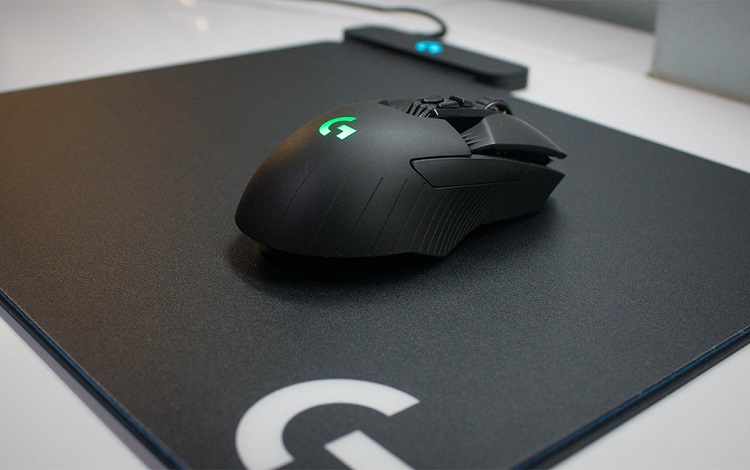 The Lightspeed Hero uses 1:1 Hero tracking from Logitech and can offer up to 26,000 DPI tracking depending on your preference. The Chaos Spectrum uses the PMW3366 optical sensor which gives it a range of 200 – 12000 DPI which is slightly less. If you prefer to game at a much higher DPI, this will be of importance to you, but if you're not interested in going past 12,000 then you can save some money with the Chaos Spectrum.
Other Features
The other features help make the Lightspeed Hero a standout, but they might not be attractive to all players. Both mice feature RGB lighting, mechanical button tensioning, and a hyper-fast scroll wheel. However, the G903 is the only one with removable side buttons, additional weights, and a LiPo battery. You get your money's worth with this model as it has some fancy extras, so it's easy to see why it costs more.
Which One Should You Buy?
As you can see from the comparison, these mouse options are almost identical, aside from a few minor differences. The G903 is a flashier model with a few extra features like wireless charging and a slightly lighter feel, so if you want the convenience of this and prefer to game with a light mouse, this is the way to go.
The G900 has a lower price going for it, but it does feature fewer programmable buttons and must be wired to be charged. Depending on how you use these and whether it's important, you might find that this option still meets all of your requirements, as long as it has the impressive DPI and latency that Logitech offers.
With each bringing something to the table and being almost the same mouse entirely, bar a few small differences, the choice is up to you. You could go the cheaper route and still have a quality gaming mouse or spend a little more to walk away with one of the top gaming peripherals on the market today, knowing you've done everything you can to boost your in-game performance.
High Performance and Speed for Gaming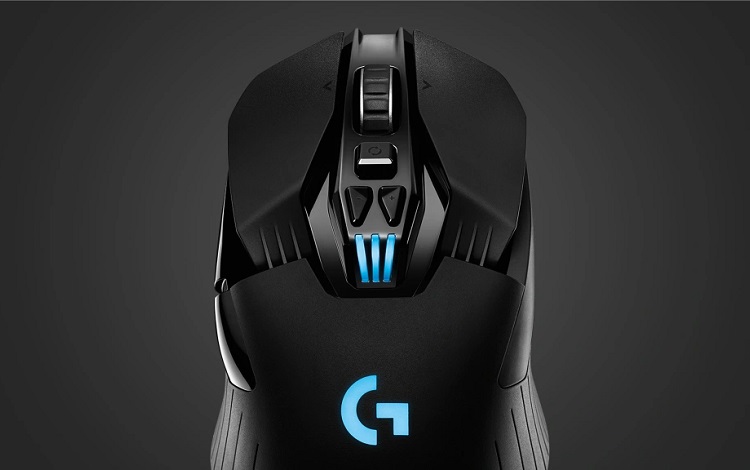 A gaming mouse has the potential to completely alter your abilities in-game, so getting it right is imperative. Some brands tend to do better than others at meeting the needs of gamers with their peripherals, and both the Chaos Spectrum and Lightspeed are evidence of that.
Logitech has finessed their form over the years and it's clear to see when you get the chance to game with one of their mouses. Both the G900 and G903 bring a lot to the table in terms of response time, latency, smoothness, design, and size, and any of them would make a gamer thrilled to use.
In the end, it all depends on your preference, how much money you want to spend, and what features truly matter. The difference that a quality gaming mouse can make to your performance will be obvious though, so it's worth treating yourself to an upgrade if you're still playing with an old office mouse that was never designed for the thrills of gaming.
Related Questions
Logitech has created some of the biggest selling gaming peripherals of our time, and these two mouse options show just a dash of what they're capable of. If you want to learn more about what a gaming mouse should be, we've answered a few commonly asked questions on these pieces of tech gear to point you in the right direction.
What Difference Does a Gaming Mouse Make?
Using a gaming mouse to play will give you an advantage because of the improved software that allows customizations to be made, as well as a higher DPI and CPI available. They usually feature lower latency which makes it easier to maneuver while gaming and a fast response time that improves your performance in-game.
What Setting Should a Gaming Mouse Be On?
A gaming mouse comes with the options to adjust settings to your preference so you can game with smoothness and speed. Although all games handle these settings differently, a good rule of thumb is to set the sensitivity to low and the DPI at a higher rate. This will ensure smooth operation but still a fast response time, both of which can improve your performance.
Is a Heavy or Light Mouse Better for Gaming?
Although there is some personal preference that will influence your decision, a lighter mouse will work best for games like first-person shooters as it boosts your agility. However, some gamers might find that something too light affects their aim, so you can opt for a mid-range mouse if you prefer to have this weight behind you.