A motherboard has often been likened to a backbone, as it supports everything the rest of the computer does and is the central component.
Without the motherboard, the other parts wouldn't be able to connect or communicate with each other, and it's an essential piece even if it's not one of the flashiest.
In the motherboard market, there are a few manufacturers that everybody knows. MSI and Gigabyte are two of the leaders and have been in direct competition with each other for years, especially when it comes to building or buying a computer suitable for the extraordinary requirements of gaming.
Which is better, MSI or Gigabyte?
The MSI vs Gigabyte debate often comes up in regards to motherboards, with MSI being known for covering all price ranges and still offering something good, whereas Gigabyte is known for value at budget and high-end prices, and with strong components. Both are well known for their motherboards but MSI seems to be slightly more mainstream.
To settle the debate once and for all and point you towards your favorite, we've done the mother of all comparisons to find out which mobo brand is best. We'll look at price, performance, and their latest offerings so you can walk away knowing which of these motherboard makers are more up your alley, and their recent products worth considering.
The History of Each Brand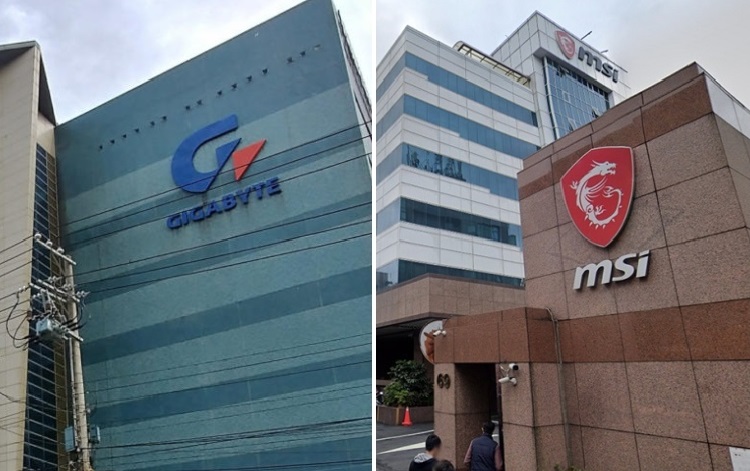 The best way to determine where these motherboard manufacturers are now is to look at where they began. Both brands have around 35 years of experience creating motherboards and a track record of collaborating with other huge names in hardware, as well as being household names for owners of computers and laptops.
MSI is a Taiwanese company that was founded in the 80s and they got their start producing motherboards, which is evident when you look at what they're capable of now. Today, they create all kinds of products including notebooks, desktops, servers, car infotainment, and more. As sponsors for several esports teams, they've stayed at the forefront of gaming, and continue to be a popular choice for computer builds and purchases.
Gigabyte is another Taiwanese company that was started in the same year as MSI, in 1986. When they first launched, they also focused on motherboards, and have continued this, along with notebooks and graphics cards with slightly less in their product range. In the past, they've paired up with brands like ASUS and Apple, highlighting their capabilities for collaboration, but generally have stuck to motherboards as what they do best.
Their Reputation for Motherboards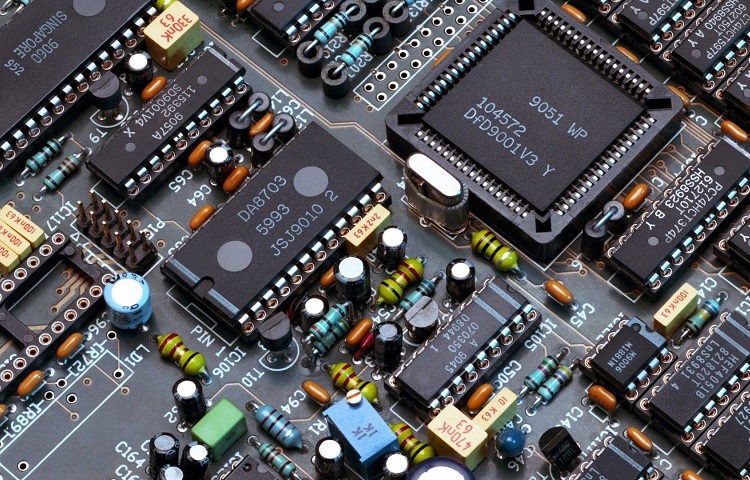 MSI is a brand that needs no introduction and they already have a stellar reputation as being a top manufacturer of motherboards. Their reputation has only improved as they've had an almost faultless lineup in recent years which shows they're listening to consumers and doing their best to edge out competitors in the market.
No matter what you're able to spend, you can guarantee you'll find a mobo from MSI that will satisfy you. Their RGB software is considered some of the best, so if extras like this are important to you, you've likely purchased from them before. However, their updates are infamous for being slow and rare, so it's not always relevant and keeping up with the competition.
Gigabyte is gaining popularity in the mainstream but still not as regarded as MSI when it comes to motherboards and gaming gear, even though they have just as much experience and worked alongside huge brands. The key difference in their reputation is that they're all about motherboards and GPUs, and because they only have this sole focus, they're able to create a more versatile range for people to choose from.
Their products are commonly used by AMD and Intel, and they have a massive selection that spans all price ranges, just like MSI. Although not as commonly known, many people use them without realizing it, and although some of their lineups haven't been as well-received, they generally do a good job of appeasing gamers and computer enthusiasts on a budget.
Current Models to Consider
The best way to look at what these brands have to offer is to compare their most recent motherboard releases and see specifically what processors they work with best. Here are some of the latest products that MSI and Gigabyte have released so you can see what they're all about.
MSI Releases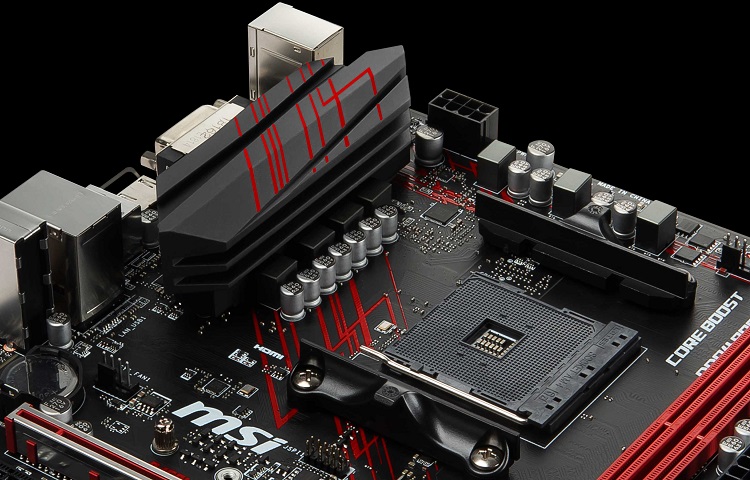 MSI creates motherboards to suit all kinds of computer builds, and if you've got a processor in mind to game with, there's a good chance they've released a motherboard to complement it perfectly.
MSI MEG Z490 Godlike
For those working with Intel components, there's no better motherboard out there than the MSI MEG Z490 Godlike. This is an expensive option at around $1,200 but with the performance to match, including an impressive overclocking performance and great cooling in place, which is a welcome change from some of their earlier models.
This is a great choice for those building their own computer as it's easy to install and has loads of diagnostic solutions for whatever goes wrong. Another letdown is the fact that it uses two 8-pin CPU power connectors to run, but aside from this and the price, it's a great purchase. If you want top-tier gaming components, the Z490 should be at the top of your list.
MSI Creator TRX40
Building a computer with an AMD Threadripper inside means you want something powerful enough to handle it, and that's exactly what the MSI Creator TRX40 has to offer. This device is made for creating and high-performance gaming and includes PCIe gen4 slots, USB 3.2, Wi-Fi 6, 10G LAN, and M.2 connectors, just to name a few.
If you like things colorful you'll also get the Mystic Light RGB lighting and access to their revolutionary Frozr Heatsink design to keep things cool. It's an expensive option though, so be prepared to pay around $1000, and still have to put up with layout issues like having double-slot cooling that can limit some of the space.
Gigabyte Releases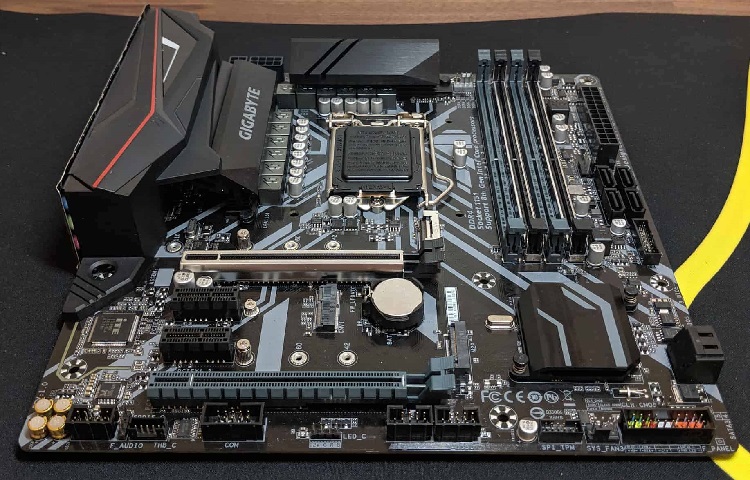 Gigabyte has been at the forefront of budget friendly motherboards lately, and if you're looking for something to game with but don't want to spend a fortune, you'll want to check out their latest releases.
Gigabyte Z490
For a gaming motherboard that can do it all, the Gigabyte Z490 is the way to go. This motherboard works with 10 gen Intel Core processors and features thermal reactive armor to keep it cool as well as an ATX form factor so it's on trend with other modern counterparts.
Within the motherboard, you'll get up to 4 x DDR4 memory slots, USB 3.2 and 2.0 slots, and an HDMI port, just to name a few. The Gigabyte Z490 is for high-performance use and clocks as high as 5.3GHz, being the preferred choice of Intel for all of their gaming machines. Priced at around $300, it's a value that's hard to beat for everything it delivers.
Gigabyte Aorus X570 Master
When you're building a rig and want to make sure it's future-proofed for whatever games are coming out next, the Gigabyte Aorus X570 Master is a smart buy. This motherboard would do well in a powerful computer and it's beautifully designed with black and silver parts, as well as RGB lighting and shielding already in place on its I/O ports.
The Aorus is cost-effective at around $500 and although it's not as high performance as others, it's still capable of handling the latest 3rd generation AMD processions and many modern GPUs. It features WiFi 6, 128GB of DDR4400 RAM, and a smart design that makes it seem a lot more expensive than it costs.
Which One Should You Use?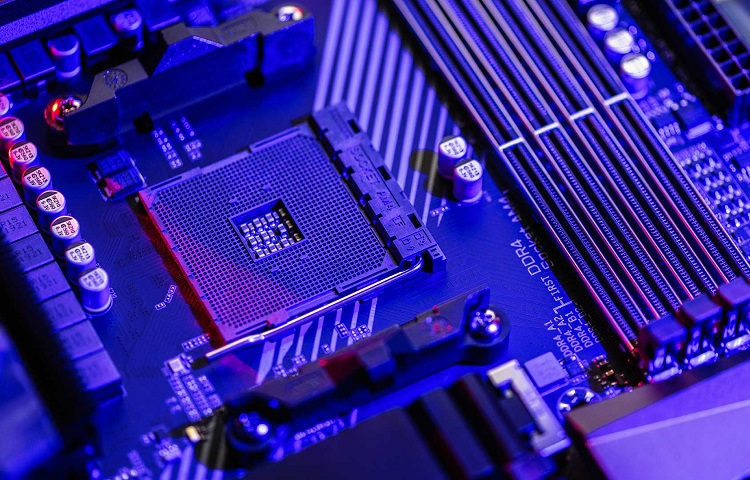 Stacking up two of the greats like MSI and Gigabyte is hard to do, especially when both of them bring a lot to the table respectively. Again, it comes down to the gamer to decide what their preference is, and this can only be decided when looking at your requirements for a computer and what you've already invested in for the build.
It's clear to see that MSI stands out in the higher-priced category, and if you've got money to spend, they're able to deliver some higher performance goods. However, that's not to discount Gigabyte and their budget-friendly options, still capable of being the centerpiece in a magnificent gaming machine.
Whichever route you do choose, you'll be spoiled for choice with both of these brands. As they try to compete with each other and the other leaders in the motherboard market, we'll only benefit more as the consumer, and get access to more affordable but highly capable motherboards, with hopefully a lot of the current kinks ironed out.
An Essential Component to Get Right
The biggest decision to weigh up when choosing a new computer or building one is if you prefer budget over performance. This tends to separate most products into one category or the other, and both MSI and Gigabyte have something to offer for each.
Before you get into choosing a motherboard, it's best to start with the processor first and then go from there, as this will be the best guide you have. With that component in mind and an idea of your budget, you'll know exactly what you need from a motherboard and will be less likely to spend big on features and specs that don't matter.
While Gigabyte and MSI each bring a lot to the table, you'll probably find yourself leaning towards one over the other, and it'll all depend on price versus performance needed. Whatever you choose, rest assured you're buying from two of the most reputed and reliable brands in the market and will end up with a motherboard that's fit for all of your needs.
Related Questions
The motherboard is a key component of any computer, whether you're using it for gaming, office work, or personal use.
Without it, the other parts wouldn't be able to communicate, so you need to choose one that can deliver. If you're still unsure what to look for, read on to see the answers to some FAQs on motherboards that will help you out.
What Does a Motherboard Do for Gaming?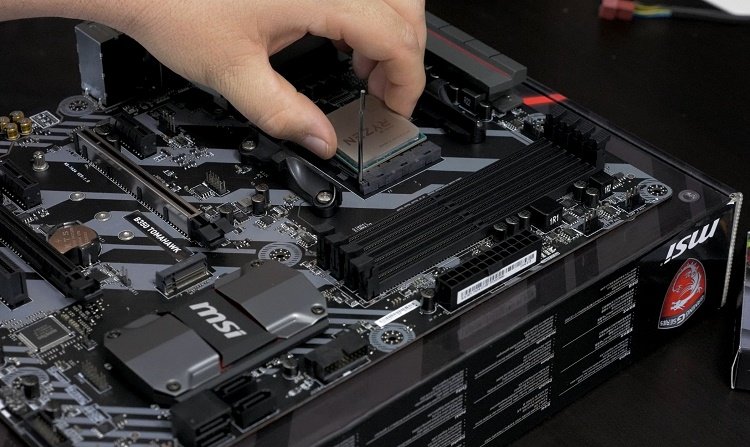 Choosing the right motherboard designed for gaming will help with the visual aspect of what you're doing. A motherboard that has better overclocking capabilities and RAM will deliver higher frames per second so you'll get smoother and more defined graphics for a more immersive experience.
Do Motherboards Wear Out?
A quality motherboard can last between 10 to 20 years with the right care, provided it's been built well. Most people find they want to upgrade the motherboard or computer long before it wears out or stops working, and they're one of the most durable parts of the entire setup that rarely needs replacing because of faults.
How Can You Find a Good Motherboard?
To find a good motherboard for gaming, there are a few factors to look at which can help you decide. The form factor, PCI slots, RAM, and processor sockets should all be considered when choosing one, especially if you're looking to build a high-performance machine suited to gaming.
Should I Cheap Out on a Motherboard?
If you're trying to save money while building a computer, it's not advisable to cheap out on the motherboard. As the central component that holds everything together and one of the more affordable parts, there's no need to buy something cheap. A mid-priced motherboard will complement a processor made for high-performance gaming and be built to last, with most quality brands offering something in the lower price range as well.