Fortnite Chest spawn rates have become a bit of a problem in the most recent Season. Now that the new season of the Fortnite Champion Series is underway, we probably safely say that Fortnite chest spawn rates are having a major impact. They've introduced an even bigger element of RNG into the game. It has made it harder in high-level games to get very far without landing uncontested. Even if you do, the even higher RNG can make things pretty difficult. 
This is what you need to know about chest spawn rates in Fortnite, what it means for when you're playing, and the effect it's having on the competitive side of the game.
What is the Fortnite Chest Spawn Rate?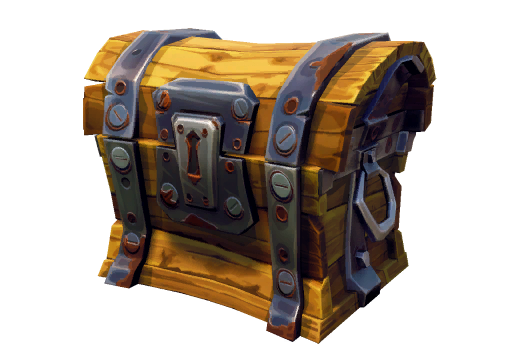 The chest spawn rate is the chance of a chest spawning. In the past, chests had a spawn rate of 100%. So you could drop into the same house in Salty Springs and always know there is a chest right below that segment of roof. That isn't the case anymore There is now a chance of there being a chest, but it would also be empty.
This doesn't mean that chests are now entirely random or anything. There are still pre-defined spots where chests will be. So the map has a number of spots where chests spawn. There just won't always be a chest spawn.
In theory, this makes looting a bit more random, but it shouldn't impact the balance of the game too much. Most landing spots with more than one chest should still have a chest. There is also floor loot to work with. However, in practice, it has some clear problems, particularly with busier landing spots.
What's the Problem with the Fortnite Chest Spawn Rate?
The Fortnite chest spawn rate reduction makes it pretty difficult to land in highly contested landing spots. Placing where previously you needed to land on a chest and quickly loot up isn't as viable anymore. In these busy spots, the players who survive beyond the first minute are pretty much determined by the RNG of where the chests were actually available, not by skill.
In lower-level games, this can be really frustrating, but it's even worse on a higher level. That initial loot is vital for making a game more than a false start. In tournament scenarios where every match counts, the Fortnite chest spawn rate being reduced can make a number of games are wasted without much fault of the player. 
What Does This Mean for Competitive Fortnite?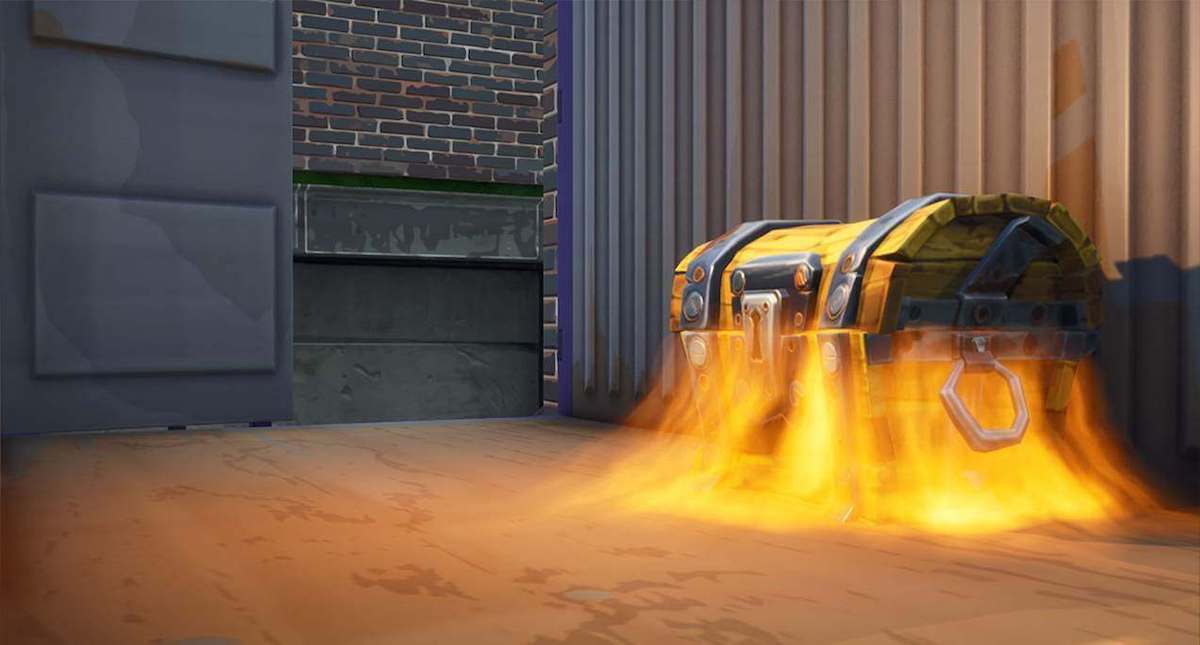 Recent competitive Fortnite games have had a particular shape because of the chest spawn rate changes. In the past, landing uncontested was obviously the best way to land. However, even contested landing spots would usually let a few players out alive and fully kitted up. With the spawn rate adjusted, only the players who luck out with the Fortnite chest spawn rate have much of a chance of survival through that game.
In the FNCS of Season 4, they are currently seeing teams who drop in spots with vaults and guaranteed loot flourish. Alongside those who go to spots that aren't going to be contested. Since the tournament is currently played in trios though, the unpopular landing spots with enough loot are pretty few and far between. The Fortnite chest spawn rate is causing some real problems competitively and seeing a lot of cheap early eliminations occurring. 
The chest spawn rate might have made things a bit more unpredictable but in a bad way. Extra RNG isn't needed in a Battle Royale, they have enough of that already. Restoring the spawn rates would go a long way towards improving the competitive Fortnite experience this season. This is true for both players and viewers.