Gaming used to be something that was done alone in the privacy of your own home, or with like-minded friends and teammates who you would play with online.
Today, the stage has been set for gaming, and there are now loads of professional gamers that display their skill and talents for the whole world to see, changing the way we play for good.
As far as influencers go, gamers have been some of the biggest stars on YouTube, and whether you like to game or not, there's a good chance you've heard of them. If you're hoping to expand your viewing horizons or just want to know what the top gamers have to offer on their YouTube channels, there are some worth checking out.
Who are the biggest and best gaming YouTubers of today?
The most popular professional gamers who display their skill on YouTube include PewDiePie, These gamers have become household names and have turned gaming into a lucrative professional career.
Gaming has reached a new level thanks to these influencers, and the esports community continues to grow because of their impact. To find out which YouTube gamers we ranked as the best, read on to see the names worthy of hitting the like and subscribe buttons for.
The Biggest Gaming YouTubers
YouTube has created some celebrities in their own right thanks to a huge gaming following, and whether you like to watch tutorials, gameplay, or commentary, there's something for everyone.
We've counted down the top 10 gaming YouTubers, in no particular order, and a little more about what they have to offer so you know where to click next.
#1: PewDiePie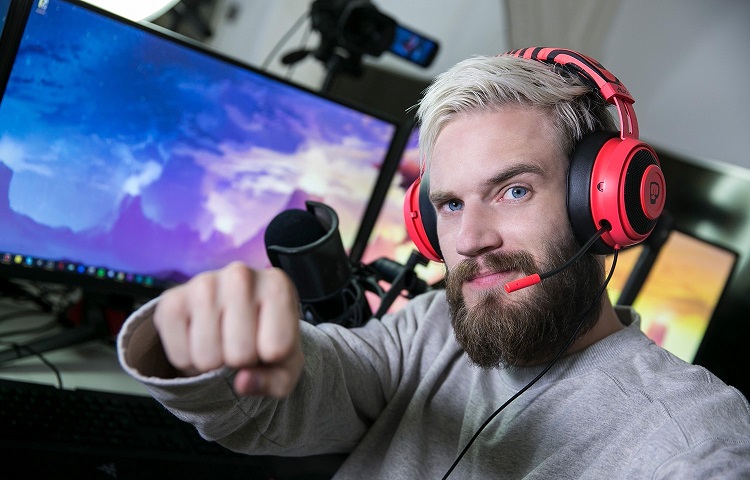 No pro gamer would be complete without the king, PewDiePie. Even if you've never gamed or been on YouTube before, you'd know this household name, with some people being more aware of the controversy the Swedish gamer has had more than anything.
PewDiePie's real name is Felix Arvid Ulf Kjellberg and his personality has been his biggest selling point, making him appealing to gamers from all genres. With 109 million subscribers, it's easy to see why he's so popular and has made a lucrative living with an estimated net worth of $40 million.
On his channel, he covers game playthroughs, commentary, and reactions, and has amassed a huge following of fans, even some that don't game at all. PewDiePie live streams frequently and is always in communication with viewers which is what earns him such a high status, as well as his unique and comedic take on games.
#2: JuegaGerman
Alejandro Garmendia Aranis is a Spanish-Norwegian gamer who can boast some of the most frequent uploads, as well as one of the largest fan bases. Going by the handle JuegaGerman, Aranis also had another channel titled HolaSoyGerman that was widely popular but no longer uploaded.
Today, his JuegaGerman is the most-watched with around 43 million subscribers on YouTube at last count, and with continual growth. Commentaries are the main focus of this channel but are done with such excitement and engagement that they're hard to stay away from.
JuegaGerman also covers walkthroughs, in-video reactions, and gameplay, but is also a successful musician, author, and comedian, so he has a lot more to offer than just your standard gaming commentary. Aranis has an estimated net worth of around $15 million just from his gaming channels, and there's so much of his content available online, you'll never get bored once you get hooked.
#3: Vanoss Gaming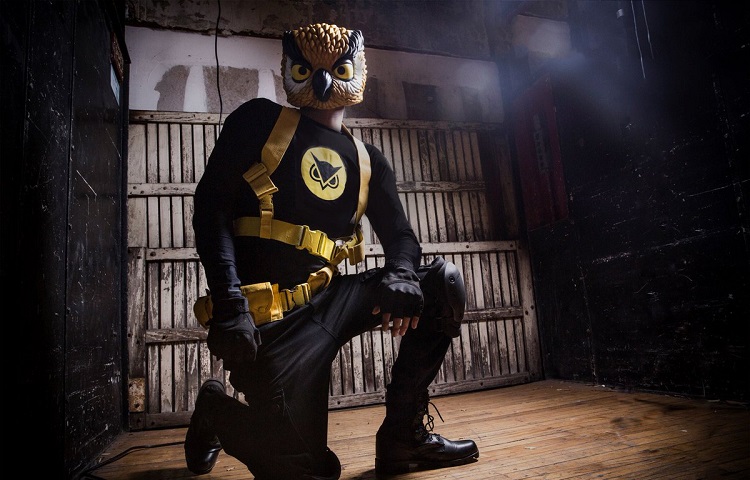 Evan Fong is a young but wildly popular YouTube gamer and the 26-year old hails from Toronto, Canada. Fong runs Vanoss Gaming which currently has over 23 million subscribers and many more to come.
This is a good pick for people who like to laugh and don't take gaming too seriously, and you'll also benefit from the gamer's side-hustle skills as a director because the videos are highly entertaining and well made.
On the Vanoss Gaming channel, you'll get it all, including gameplay and commentary of popular titles like Grand Theft Auto and Call of Duty as well as the latest releases, and lots of comedic moments with Fong and his friends, some of which are also famous YouTubers. Evan Fong has a current net worth of around $15.5 million which is pretty impressive for his age and shows the hugely influential status he has.
#4: Markiplier
Markiplier is an American professional gamer and YouTuber, with other notable side careers like comedian and actor that help make his videos top-notch. Mark Edward Fischbach has close to 30 million subscribers and his main goal is to watch viewers laugh, which he seems to do well.
With the main focus on horror and indie games, he gets great reactions, and you can easily become last watching him for hours. No game is too small for Markiplier and he plays everything under the sun, including Huniepop and Valheim, giving you commentary and hilarious reactions while you follow him and his friends on the journey.
Not only do you get to see him in action but he has a hugely popular section where viewers recreate his best moments in animations. Markiplier has amassed a fortune of around $28 million which is impressive for a professional gamer and shows what is possible when you can make your viewers laugh.
#5: ElRubiusOMG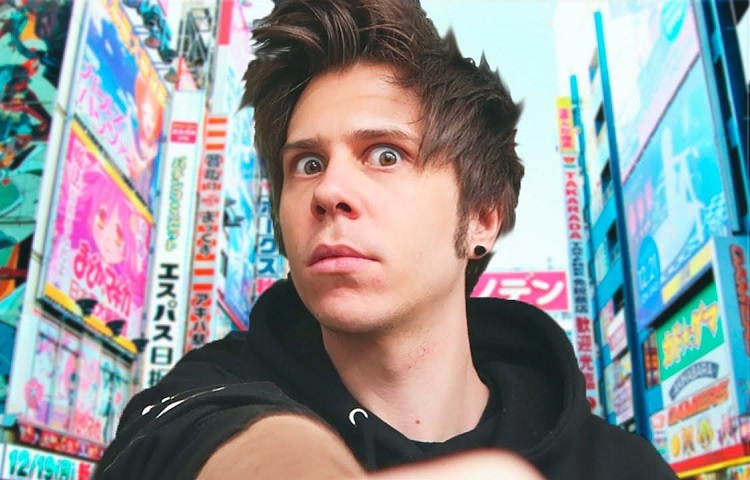 If you like your YouTube gaming with more of a candid shooting style, you'll want to check out the ElRubiusOMG channel. The famous Spanish-Norwegian YouTube star Ruben Doblas Gundersen has made a fortune playing games online and creating vlogs, giving people a look into his everyday life as well as his thoughts and experiences with gaming.
Gundersen's channel currently sits at close to 40 million subscribers and he has a net worth of around $7 million, which might not seem like a lot next to some of the other influencers, but it's certainly nothing to sneeze at. Gameplays are his jam and he's had some famous faces on his channel as well, including Will Smith and Martin Lawrence, so as far as popularity goes, he's one of the biggest stars.
#6: JackSepticEye
The key to a good YouTube gamer is having a signature bit, and for JackSepticEye, his is his Irish accent. The gamer always starts his videos with an Irish greeting and is known for his enthusiasm and excitement, which makes all of this content so popular. JackSepticEye is the most subscribed to Irish channel but his fans are from around the world with almost 27 million subscribers at last count.
The core of Jack's channel is about mixing things up, so you don't just get the latest hit games but also old ones with his Nostalgia Week, a lot of humor with Meme Time, and hilarious reactions to some of the biggest horror releases. Irish accent aside, there's a lot of laughs when you watch anything that JackSepticEye makes, and it can give you just as much excitement playing the game yourself.
#7: NinjasHyper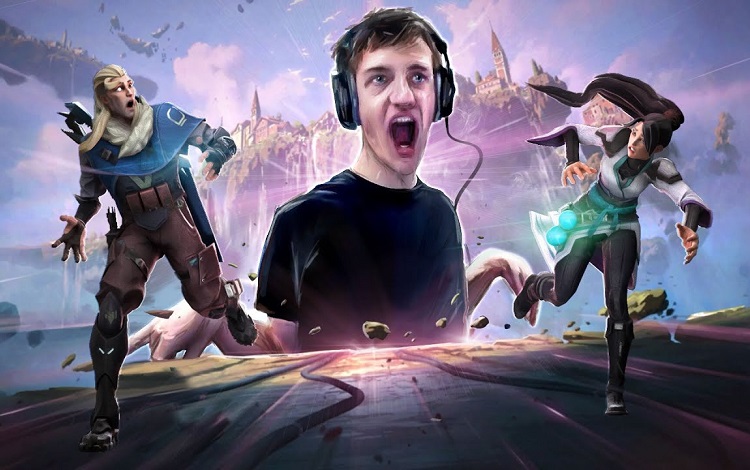 Richard Tyler Belvins is the real-world name of Ninjas Hyper, and this pro-gamer has become a staple for esports fanatics and serious gamers. He has over 24 million subscribers to his channel which is largely focused on Fortnite: Battle Royale, as that was how he amassed most of his followers. As the most subscribed YouTuber in the UK and not just for gaming, you get a good idea of what he has to offer, and even though he's American, he has fans across the globe.
The professional gamer creates videos for some of the biggest games including Call of Duty and Apex Legends, but Fortnite is his main squeeze. If you like to see a serious pro playing through your favorites as well as reactions to the latest games, you'll have to subscribe to Ninja's channel to find out what he's all about.
#8: DanTDM
Anyone who's a fan of Minecraft would instantly recognize the name DanTDM, as one of the most prolific gaming channels in existence. DanTDM is run by Daniel Robert Middleton, and he's a British YouTuber that made himself a household name with his Minecraft commentary and playthrough. Today, Daniel lets people in on his personal life and shares a lot of content about his wife and daughter, which pleases his fans immensely.
As well as Minecraft, Daniel focuses on other popular games like Pokemon and Roblox, and having these at the forefront of his content has helped to boost his appeal. As well as gameplay, he does a series of hilarious challenges and is an actor and comedian on the side, which should come as no surprise. DanTDM has a whopping 24 million subscribers on YouTube and with Minecraft only continuing to grow in popularity, it's clear his channel will as well.
#9: CarryMinati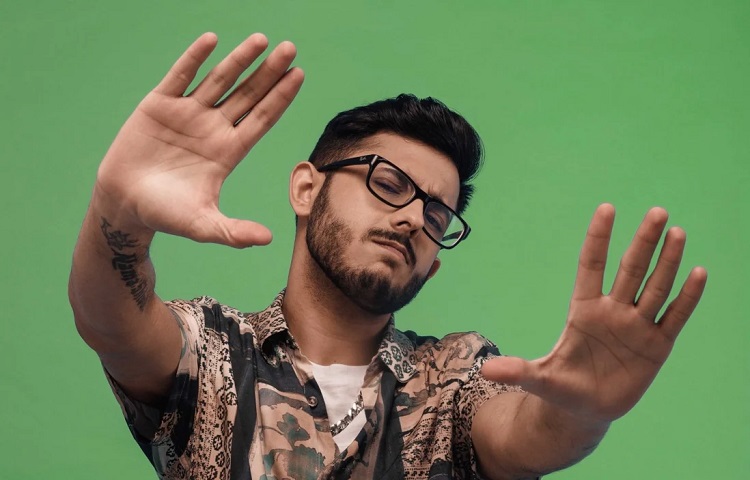 CarryMinati has made a living doing what he loves and bringing other people along for the ride, and if you like a more laid-back approach to gaming YouTubers you'll love him. With 29 million subscribers, CarryMinati creates a whole range of content including funny videos and skits, but it's his walkthroughs and gameplay of CounterStrike that earned him the most love from viewers.
Ajey Nagar, the Indian YouTuber behind the channel, has a net worth of around $4.5 million which he's amassed with his hilarious videos. The professional gamer has now turned most of his channel towards creating other content but you can go back and watch some of his hilarious work by looking through his playlists. If you don't want anything too game-heavy and like to laugh, you'll want to follow CarryMinati.
#10: SSSniperwolf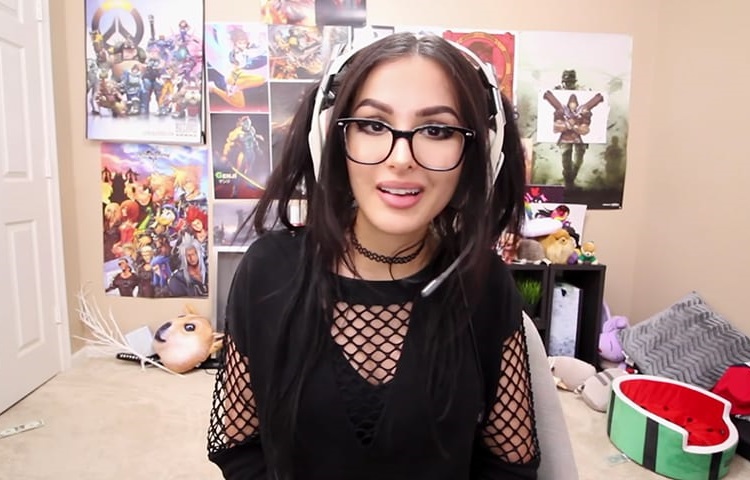 The only female gamer to be on our list is SSSniperwolf, with a massive following of 26 million subscribers. The British-based gamer now creates a whole range of content online but got her start with walkthroughs and commentary.
She has been one of the most influential YouTube gamers and even earned the Kids' Choice Award for Favorite Gamer in the past. Alia Shelesh has earned around $11 million from her gaming videos and has a range of merchandise available as well.
Until Dawn, Resident Evil, and Metal Gear Solid are some of the most popular videos she's ever made, with clear favoritism to military-related titles and those in similar genres. These days, most of her content is comedy skits, but you can do a deep dive and see loads of videos that helped make her famous doing what she does best: gaming.
Related Questions
Online gaming has changed for good thanks to developments like esports and YouTube. Our list of the most prolific gaming YouTubers is just a small sample of what's out there though, and there's so much more to explore.
If you want to learn more about gaming, streaming, and influencing, check out these FAQs to discover what the fuss is all about.
How Do You Become A Famous Gamer on YouTube?
The market for YouTube gamers has become heavily saturated so to stand out, you need to find an area you excel at and have something unique to offer. Decide whether you want to focus on commentary or tutorials but only if you're comfortable at it, and work at improving your craft and taking on feedback from others.
Do YouTube Gamers Get Paid?
The most common way for a YouTuber gamer to earn money is through advertising, as you'll get paid a small fee from AdSense for what your viewers watch, so the more views the better. Other ways to earn a profit is from advertising games and accessories from brands, but this is only possible once you've got a larger number of followers.