Firefights in PUBG are one of the most important aspects of the game. Even if you know every map perfectly and all of the tips and tricks that you need, you can still be caught off-guard. Finding the perfect weapons and loot is helpful for getting the upper hand, but these weapons are useless in the hands of someone who doesn't know what they're doing.
This guide will talk you through some key tips to start to win firefights in PUBG. If you implement these strategies, you should be able to elevate your gameplay. With all of this learned, you should be able to take on untrained players with ease.
The first thing is that all of this comes through practice. The best players got that way through devoting time to practicing. All of these tips are helpful, but at first, they will take some time. As you practice your strategies for firefights in PUBG more and more, you will build up muscle memory from executing these moves. Once you can think this way and move around correctly in the game as a reflex, you will start to win firefights in PUBG.
Win Firefights in PUBG by Thinking Strategically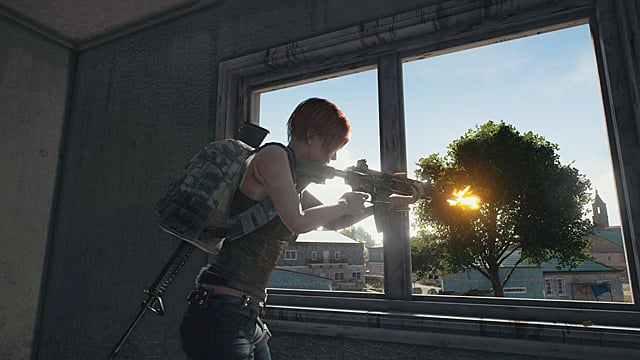 To win more firefights in PUBG, you have to reconsider how you're approaching them. Players lose out in firefights because they rush in. If you don't think through your interaction, you're going to leave yourself completely exposed. This is a quick way to lose a round. Instead, weigh up every firefight. You should first consider if it's a fight you can actually win. Before you start shooting or attempting to take out a player, consider who has a more advantageous position. If you're relatively exposed and they have plenty of cover, it is not worth engaging. Instead, you should reposition until you can safely make an attack.
When an enemy attacks you, you don't have this luxury. In these scenarios, you're going to have to think on your feet. If you're completely exposed, decide what is the best option. You shouldn't stand firmly in place and start shooting at the building you think your attacker is in. Your brave last stand won't help you win the game. Instead, you should head for cover. It is better if you take a little bit of damage than to die. Once you've gotten to cover, you can decide if it would be safe to try and even the fight out or just to flee.
It might not be the most exciting tip, but the best way to win firefights in PUBG is to have less of them. Many big players are known for avoiding conflict unless the odds are in their favor, you will have a better chance of succeeding if you emulate this.
With Firefights in PUBG: Firing Methods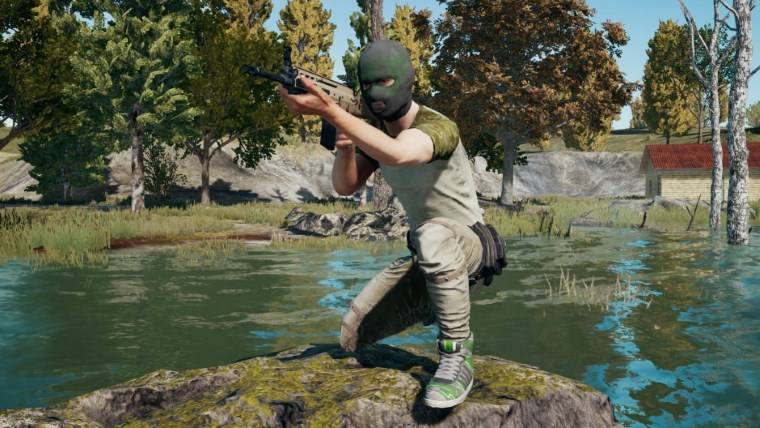 There are a few more things you can do to win firefights in PUBG. The first is to know when to utilize each type of aiming. The first type is firing from the hip. This happens when you're in your standard view and you haven't aimed at all. This type of firing is really inaccurate compared with aiming down the sights. The shots you fire off will drift quite far from where you've aimed. The recoil will also be worse. This makes it a pretty awful way to take out other players.
Aiming from the hip is most useful for combat. When you're in an enclosed space with another player, there is little to lose by aiming from the hip. By skipping the brief animation of positioning your aim, you're also able to get shots off faster. This along with not having to adjust your aim as much makes it by far the best option for close combat. Whenever you're in a tight spot with a player very close to you, you should be aiming from the hip. The spread of your shots won't be as much of a worry in these situations.
While aiming from the hip is completely unadvisable for medium or long-range targets, there are a few exceptions. Shotguns don't have much of a difference between aiming and firing from the hip. When you use a shotgun, you will be just as accurate with any type of aiming. Shotguns are inadvisable for anything but close combat, but if the time comes and you're forced to use a shotgun at a range not aiming down the sights. can save you some time.
Proper Corpse Use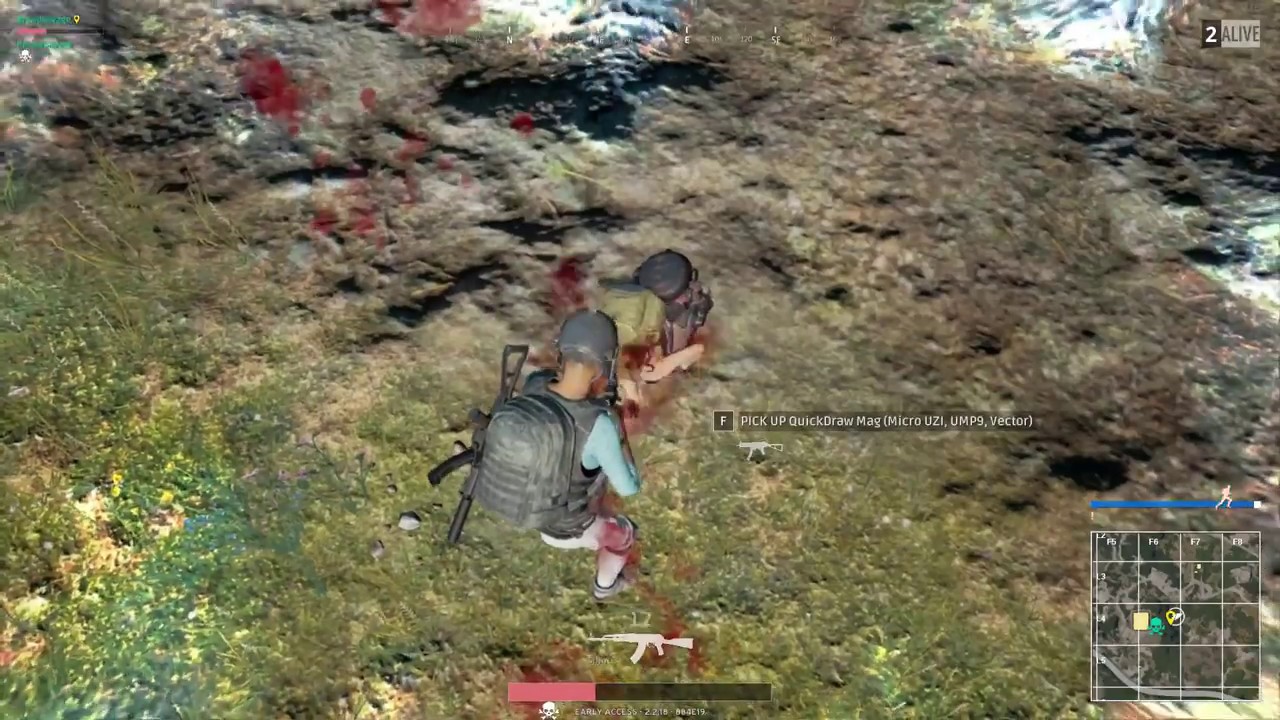 To win firefights in PUBG, you have to be willing to utilize everything around you. This, of course, applies to weapons and loot but there is something else you can use. Corpses. The bodies of your enemies can be used to bring in even more kills. This tactic is even more important in duos and squads; it can allow you to mop up an entire team instead of just whittling down their numbers.
Once you've taken down a player, you should assess the position you are in. If you waited until you were in the perfect spot to take them out, you should leave the body as bait. It will draw in other players or their teammates. At this point, you can get some more kills. After a couple of kills this way the trick won't work anymore. A pile of bodies is a clear indicator to smart players that someone has laid bait. However, for just a couple of bodies, most players won't realize the danger.
If you follow these strategies and think out every interaction, you can win more firefights in PUBG. The key is to think through every encounter. This won't always be possible when you're caught by surprise, but having a plan of attack can really help you out in most interactions. Playing a safer game and only getting eliminations when you're sure you will come out on top is a much stronger way to play than to barge around the map taking on all comers.