There is a huge amount of weapons in PUBG, this kind of makes it hard to know what to look for. If you're losing a lot of firefights, it might be because you're not loading up on the right equipment. Having the right weapons in PUBG to win firefights is just as important as technique. You can have the best aim in the world, but a bad array of weapons is going to set you back in every game. Once you know the basics tips and tricks of the game and where you're going to land, you need to learn what items you should be prioritizing when landing. By getting the right weapons, you can win more games.
There is a wide variety of weapons available in PUBG. While they are balanced, some weapons are much higher tier than others. Some will hit the hardest, others make up for it in speed. Just like in other Battle Royales, it is very important to get the right weapons while looting. This guide will help you get to grips with the weapons in PUBG, which are worth searching out and which to leave.
Weapons in PUBG can be vaguely divided into a few groups. Assault Rifles, DMRs, Sniper Rifles, LMGs, SMGs, Shotguns, Pistols, and Melee. As you might have gathered from that list, the weapons ecosystem is quite complex. There are probably a few categories that you usually use in other shooter games. If you have a lot of practice with these styles of play, these will be the categories that you want to prioritize. Otherwise, you should spend a few games trying out the different options. It might surprise you how you do with some types of weapons that are new to you.
Weapons in PUBG: Pistols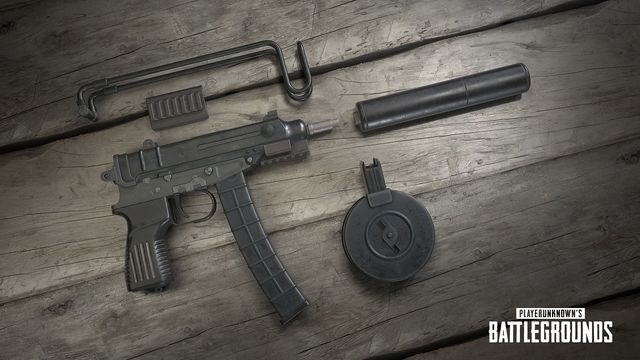 Skorpion – This pistol is one of the most effective in its category. It packs an incredibly hard hit. At close range, you shouldn't struggle to take out other players. This is balanced by being quite slow. You can't draw quickly and it takes a little longer to reload than most other pistols. This gun can be used as a substitute for an SMG, so the slower response time is necessary to balance it. If you can make the most of the brief delay in reloading, the Skorpion is one of the best weapons in PUBG to find.
P18C – The main strength of the P18C is its really fast fire rate. You can take down players quickly with this pistol. It lacks the range to be too useful for far away targets, but that's not what you're using a pistol for. While it isn't the most powerful pistol, its lightning fast fire rate means you're dealing more damage and quicker than heavier hitting guns.
91911– This pistol hits hard if a little slow. It uses .45 rounds rather than the normal 9mm rounds that pistols use. This gives it a heavy punch that'll knock back other players. This is a fantastic tool for putting downed opponents out of their misery. The 91911 is a great pistol to look for when loading up on weapons in PUBG.
SMGs and Shotguns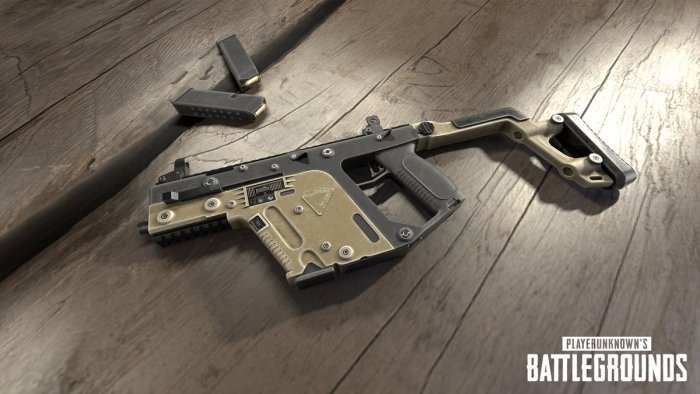 SMGS:
Vector– The Vector has one of the fastest fire rates in the game, you can take down a whole group of enemies in a few sweeps. The drawback of this powerful and fast weapon is its magazine capacity. You get 19 shots out of the gate and 33 with an extended mag. You'll need to rehearse getting cover while reloading to get the most out of this one.
UMP6 – The UMP9 is a good baseline SMG. It has a decent fire rate, good strength, and it is quick. It's a pretty well-balanced weapon. It also takes most attachments so you can adapt it. One big benefit of this SMG is its drop-rate. It is a pretty common occurrence so you won't have to go out of your way to find it.
Shotguns:
S686– This Shotgun will hit enemies hard and take them down with most shots. Its drawbacks are about standard for a shotgun, namely, you've got to reload a lot and it has a short range. Shotguns aren't complicated weapons in PUBG. You should have one handy to finish off any close encounters that have turned nasty but don't rely on them as a major distance weapon because every shotgun will let you down in that department.
Weapons in PUBG: Assault Rifles and Sniper Rifles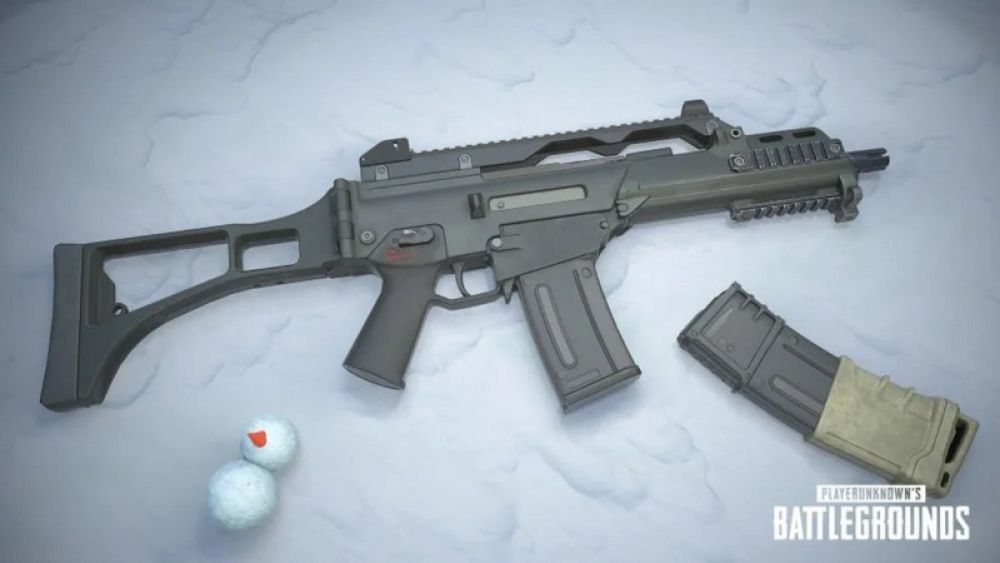 Assault Rifles:
G36C– This Assault Rifle is best used in short bursts. If you're effective enough with the weapon, it can be a fantastic tool. It'll do a lot of damage and do it quickly. The downside is the long reload times. You should try and get the most out of this weapon quickly, dwelling for too long will leave you exposed.
Beryl M762 – This is another balanced weapon in PUBG. It is similar to the G36C, but quite a bit faster. The faster speed is balanced by a lower strength. This gun is much better at closer distances because of its strong recoil. This can make it effective in the right hands.
Sniper Rifles
AWM – This is a bolt action sniper rifle that can instantly kill any enemies if its in the steady hands of an experienced player. When this sniper rifle is combined with a decent scope you can kill any player that you can aim properly against. A drawback is how long it takes to reload being that it is a bolt action sniper rifle. This is an all or nothing kind of weapon, if you miss too many shot it'll be useless.
KA398K–This is another bolt action sniper rifle, so it again trades power for speed. It is slightly more balanced than the AWM but not by much. This is a sniper rifle to hang on to if you can't find an AWM. It'll get the job done, but it is marginally worse than the other.
DMR, LMGs, and Melee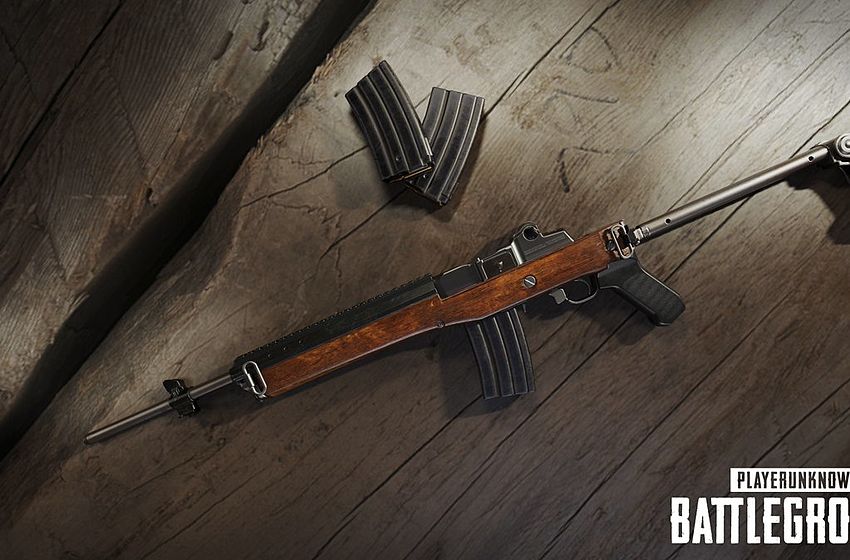 DMRs:
Mini 14 –This DMR is perfectly balanced. It's fast enough, but not instant. It has a fast bullet speed so can handle distance well, and it takes an awful lot of attachments. It is one of the essential all-rounder weapons. You can take advantage of attachments to specific it to suit your needs. As long as you've managed to find one, this gun won't let you down.
SLR – The SLR is capable of dealing some serious damage to enemies. Its strong shots can also really go the distance; you can take out enemies from long range with this rifle. The recoil isn't too bad for a weapon of its strength either. This makes it one of the best DMR weapons in PUBG.
LMGs
M249– The M249 really lives up to the LMG category. It can spray out 100 bullets within ten seconds, this should give you fantastic coverage and help even the least accurate player to get some kills. It can clear out enclosed spaces really well. Since it fires so fast it blows through a lot of ammunition. The recoil will be difficult at first, but this LMG is definitely worth learning inside and out.
Melee Weapons
Pan– This iconic weapon is the only real choice when it comes to melee weapons. You won't stand much of a chance against any seasoned player with a proper gun, but it'll be pretty fun if you ever manage to get some eliminations with a pan.