Apex Legend's latest event has brought Christmas to the game! This time there is a new game mode, skins, and cosmetics to earn over the course of the event. This holiday event is due to run through till the 7th of January, with a double XP weekend to start things off. Mirage's Holo-Day Bash is centered around that particular Legend, seemingly for the sole purpose of making a pun. The event is a great chance to get some exclusive gear that's likely to become some of the rarest Apex Legends skins in the future. However, the new game mode is also pretty big.
Winter Express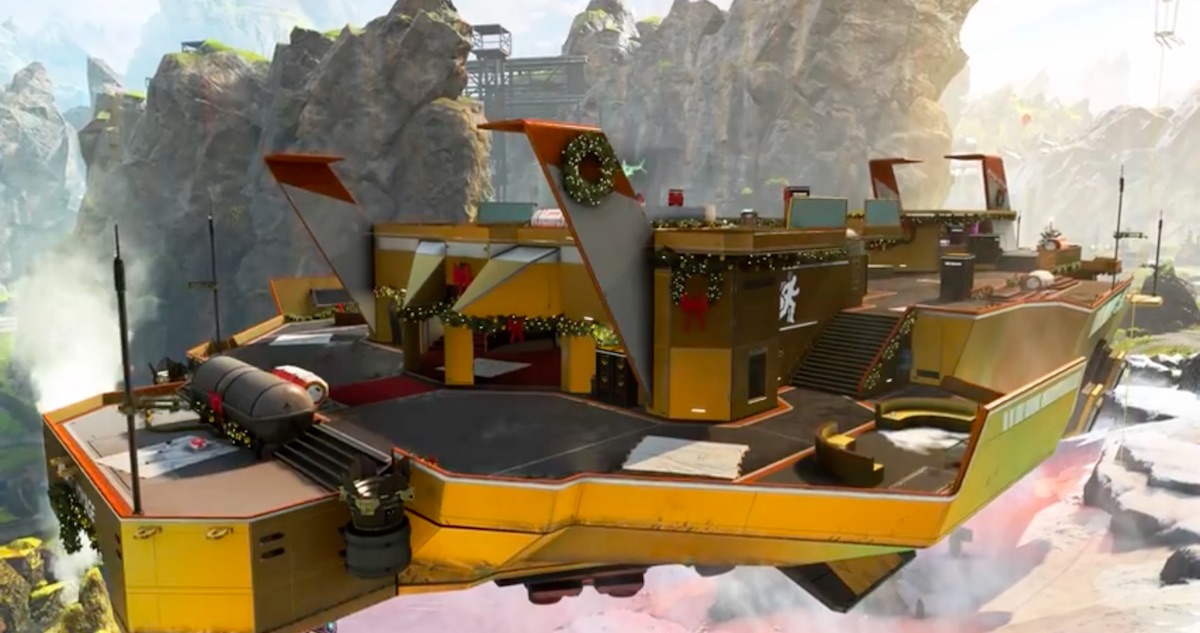 Winter Express is the new mode coming with Mirage's Holo-Day Bash. This is pretty different from what we've seen before, although it does seem to resemble a popular Blizzard-made hero-shooter. This is how it works.
Three teams of three players compete on a moving train.
You try to capture the points as the holiday express moves across the map.
Characters have a pre-built loadout. So no looting or changing weapons.
You can change characters mid-match.
The first team to get three points wins.
This is a pretty unique game mode to Apex Legends. Previous events have seen Solo modes be introduced for a limited time, but this one isn't even a battle Royale. If you want to play around with Apex Legends' weapons and characters in a more traditional shooter format then this is a great time to do so.
Mirage's Holo-Day Bash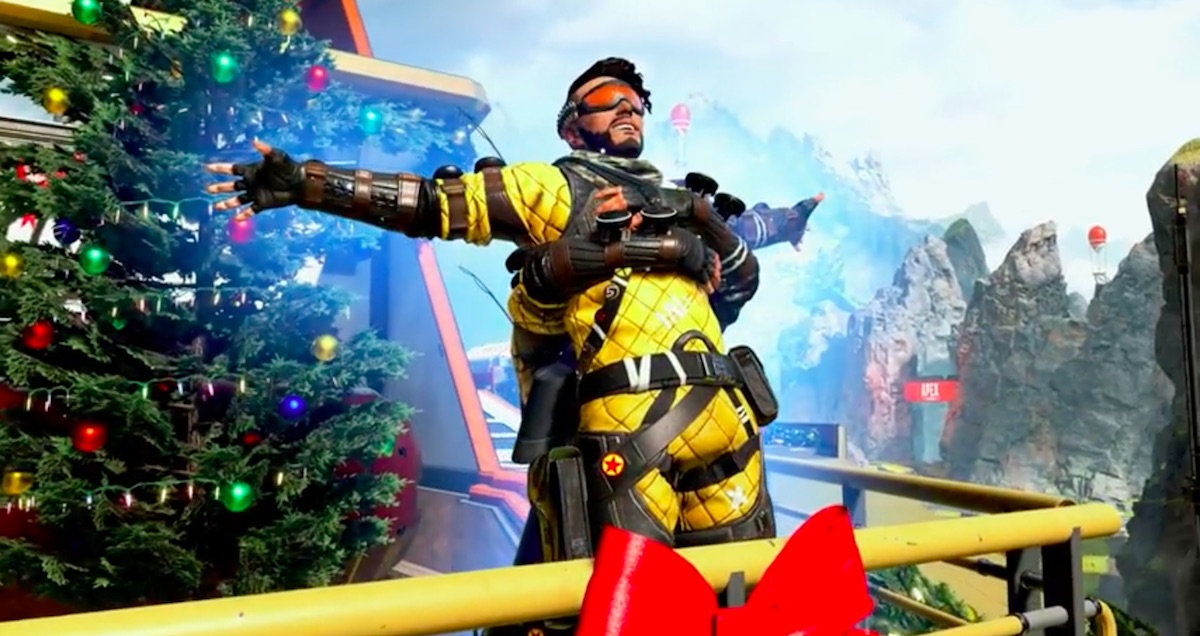 The rest of this event is centered around what is already familiar to players. Like with other events, there are some map changes and some cosmetics to unlock. There are both earnable cosmetics to get and plenty of new content added to the store. This is what else is going on for Mirage's Holo-Day Bash:
Town Takeover – 'The Mirage Voyage' is ongoing in the game, if you want to see the new area it's in the game till the end of the event.
Pathfinder Heirloom Set Preview – If you unlock all 24 Mirage's Holo-Day Bash event packs you get the Pathfinder Heirloom set for free. A nice bonus. This will be available after this event if you don't quite manage it.
Double XP – This is running all weekend, a good chance to progress through that Season pass.
Event Challenges
These are the event challenges available for you over the course of the game.
First Login During the Event – Music Pack Reward
Capture the Winter Express 3 Times – Tier 1 Badge
15 Times – Tier 2 Badge
75 Times – Tier 3 Badge
Get Top 10 placement 5 Times – Loading Screen
Get a kill with 6 different characters in Winter Express – Gun Charm
Deal 20,000 Damage – Bundled up Skin for L-Star Weapon.
Press the Party Button on the Mirage Voyage – G7 Weapon Skin
This event is also bringing 24 holiday-themed cosmetics to the game. All of them will be buyable for Apex Coins or Crafting Materials. You can also earn Event Packs to try for a chance to unlock one of these. Each pack will drop at least 1 event item and two non-event items over the course of the game.
If you want to unlock all of the free content in Apex Legend's Mirage' Holo-Day bash, then you should make sure you're running the best Apex Legends settings and getting the best FPS possible in the game!