Apex Legend's latest season has hit the live servers, and there's a lot to get to grips with. While there is a new Legend, the most exciting thing this time around is Olympus. The Apex Legends Olympus map is now live in the game after a brief preview. This is Apex Legends' third map so far. It might be the most exciting so far. It has a lot of unique features and elements that make it stand out. For one thing, it is a floating isle. The big thing though, is that this is probably the best-designed map to date.
The Apex Legends Olympus map is smaller than World's Edge but still bigger than King's Canyon. This difference initially feels like the best of both worlds and gameplay is a lot different. There are more open sightlines, but also more concentrated POIs and places to loot. The Olympus map has a lot to offer for new players. If you want to get off to the best start though, it is important to know where everything is on the map and which spots have the most to offer.
This Apex Legends Olympus map guide covers all of the locations on the new map. These are the best landing spots on the new map:
Apex Legends Olympus Map Guide All Locations
The new Apex Legends map features quite a few points of interest. This guide covers the unique mechanics and the best landing spots. However, these are all of the Apex Legends Olympus locations that you can visit:
Bonsai Plaza
Carrier
Docks
Elysium
Estates
Energy Depot
Gardens
Grow Towers
Hydroponics
Hammond Labs
Power Grid
Orbital Cannon
Oasis
Rift
Solar Array
Turbine
Apex Legends Olympus – Best Landing Spots in Olympus
The new map isn't quite as big as World's Edge, but it is still pretty sprawling. There are a lot of locations that you can choose to land at. So where do you start? Exploring a new map takes a while, so to cut down on that this guide covers all of the best Olympus landing Spots.
Bonzai Palace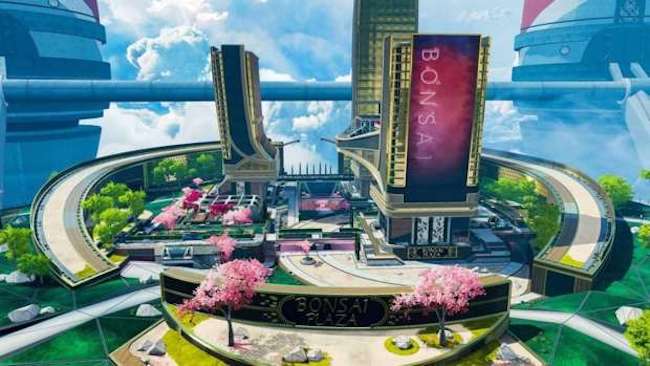 This spot is going to be one of the busier ones in Olympus. There is a lot of decent and high-level loot to be found here. The Plaza in his spot is really full of loot and plenty of corridors for short angles. This spot might be the most concentrated in terms of loot.
If you're looking for kills, then Bonsai Plaza is one of the better places to land. There is a lot of close-quarter combat going on, so make sure you're practiced with up-close fights.
Hydroponics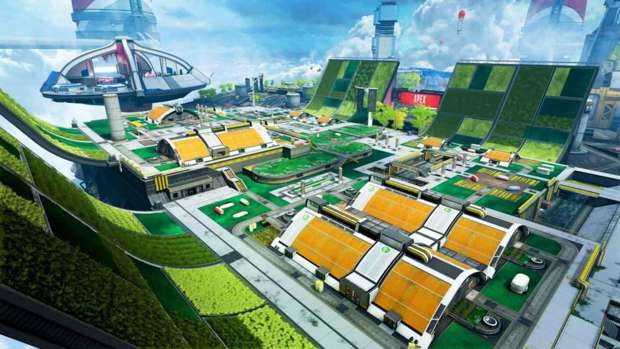 Hydroponics is looking like a less popular landing spot, at least in the map's early days. There is enough decent loot to be found here. It is also pretty well situated for rotation, with teleporters nearby to escape any fight that isn't going your way.
Hydroponics has a phase Runner location. These are teleporters that zip you over to another part of the map entirely. Be careful around here though as some teams try to lock them down and mop up kills in the area that way.
Orbital Cannon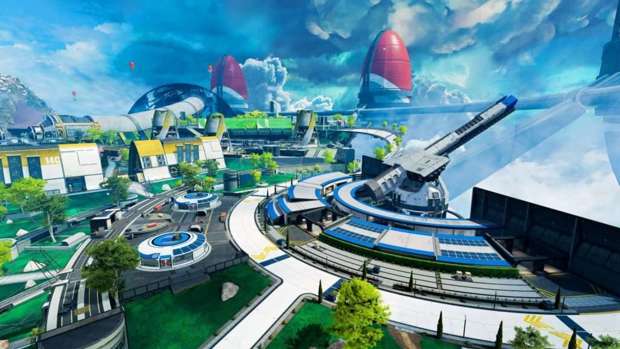 Orbital Cannon has at least 3 tridents spawns, so this is a particularly strong place to land if that's what you're looking for. This is going to make it a popular spot though, so be careful when landing that it isn't crowded with other players. The tridents will make movement out of these spots pretty easy if you need to leave quickly.
Oasis – Olympus Map Guide
Oasis is one of the more popular landing spots on Olympus. If you're looking for a place to land that isn't going to be crawling with other players, then here is probably a better bet. It is important to keep in mind though that rotation is a lot easier on this map. There are way more options than before. So a quiet landing spot isn't as much of a guarantee of a quiet early game as it previously was.
Rift – Olympus Map Guide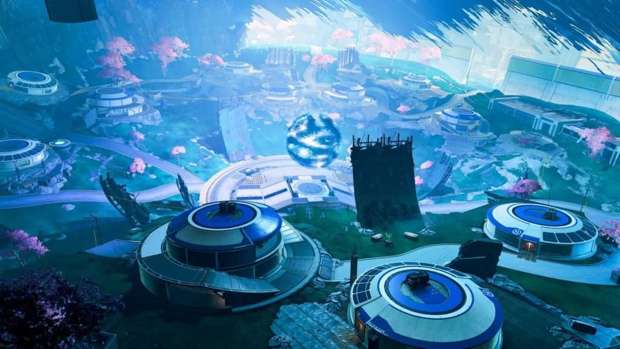 The Rift area is pretty central to the map in Olympus. Being quite so well-placed, there's going to be a fair few players choosing to land here. This spot does come with a quick and easy rotation method though. Once you've looted everything that you need, you can jump into the energy ball in the middle. This will send you towards one of the three teleporters in the game. While the outcome is a bit random, this is definitely a fun way to play and spice up the early game.
Those are the best landing spots in the Apex Legends Olympus map so far. These spots should suit different types of players. The most important thing to keep in mind when landing on Olympus is the ease of movement. So you're landing spot isn't quite as vital as in past seasons. You can get around easily, so looting up looks like a less tedious affair this time around.
If you're looking to get ahead in the new Season of Apex Legends, then our other guides can help you make sure you're playing your best: