PUBG's latest update brought a pretty cool new vehicle to the game. It is a glider, but probably not the Fortnite like one you might be imagining. The Motor Glider vehicle in PUBG kind of resembled a Bi-Plane. It's an aerial vehicle that lets you take to the sky, opening mobility and combat up in the game in a big way. The vehicle itself has quite a lot of different utilities, and beyond that, it's a lot of fun to play with. So where can you find one? The PUBG Motor Glider locations are a little complicated.
This particular new feature isn't actually brand new. Its been in use in the test server for a few weeks. Over that time, players got to play around with it and discovered its many uses and how much fun the vehicle is. Back on the test server, the Motor Glider locations were the same in every game. There were spawns of this particular vehicle that always appeared in the same spot, every match. It's not as simple this time.
If you're looking for the PUBG Motor Glider locations, it varies from game to game. It can spawn in completely different places from one match to another. This is a bit of a hassle, but it isn't entirely random. The spots that it has a chance to spawn at are predetermined. In every game 10 of these vehicles are going to appear, and they can appear at any of 40 spots. So each of these spots has a 25% chance of having a Glider.
How Does the Motor Glider Work?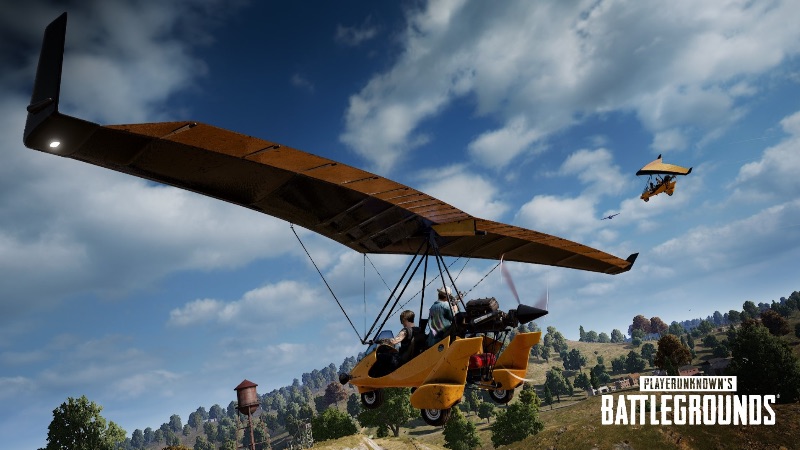 The Motor Glide is something pretty different for this game. Its utility isn't quite the same as previously modes of transportation. The PUBG Motor Glider locations are only on the Erangel and Miramar maps, so you have to play here to find one. This is how the Motor Glider works:
The Motor Glider has two seats. One player has to drive and the other can come along for the ride.
The second player can shoot from the plane, using any weapon they have. You have complete freedom in this seat.
The plane won't take off the ground until it hits 65 Km/h.
You can then begin to pitch upwards. If you don't pitch upwards, the plane will automatically begin to leave the ground once you pass 70 Km/h. So it is useable as a ground vehicle, but not particularly efficient.
The Motor Glider consumes fuel.
The faster you go; the more fuel you'll burn through.
Be careful applying too much throttle when you're low on fuel.
You can go as high as you want, but the engine will lose power at higher altitudes making it difficult to pilot.
That's how the plane actually works if you can find it at one of the PUBG Motor Glider Locations. As you can imagine, it has a lot of possible utilities. The Motor Glider can be used to escape, traverse quickly, or even as a stalling tactic if you've got the fuel. A particularly accurate shot in the passenger seat can also make it into a great tool for gaining vantage over enemy players.
PUBG Motor Glider locations
Actually finding the Motor Glider is the main thing holding players back from launching into aerial dogfights during games. The PUBG Motor Glider Locations are set, so they will always spawn at one of these 40 places. There are also 10 Motor Gliders in every game on the right maps, so you always know they're out there. However, you will have to take a chance on each of these 40 locations to actually find one. This is where the spawns are for these vehicles: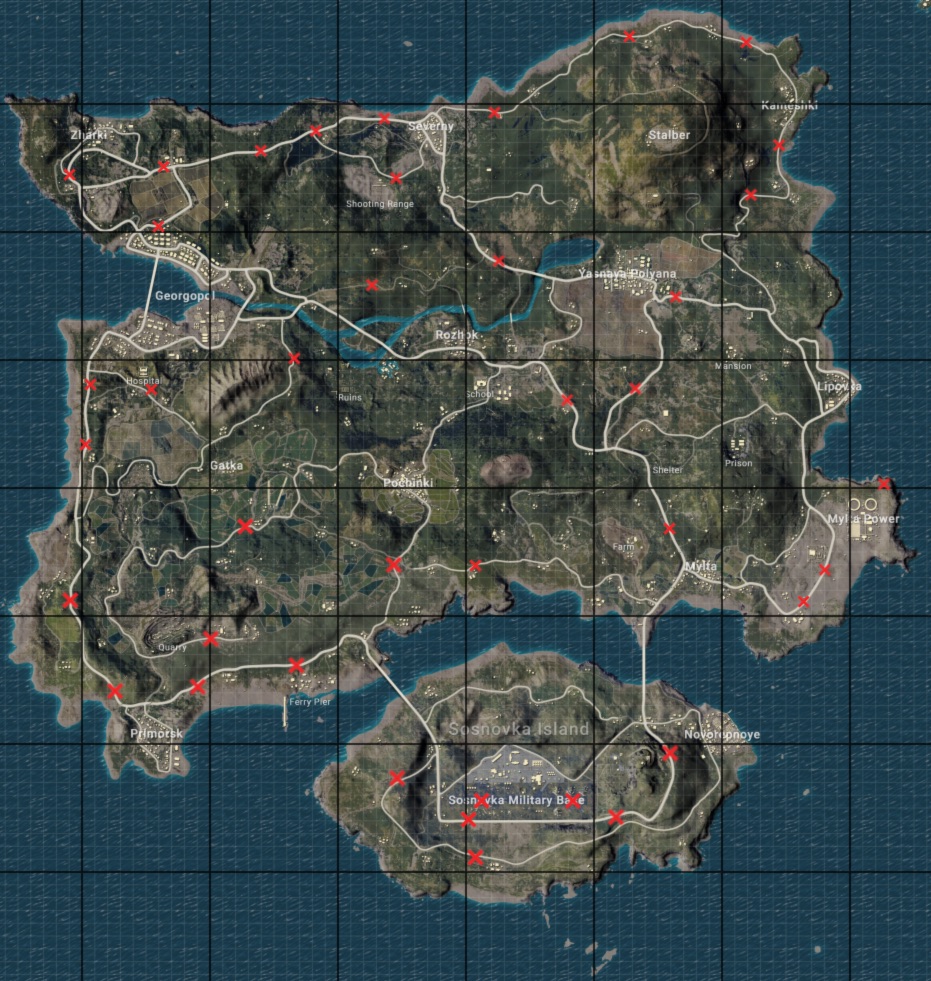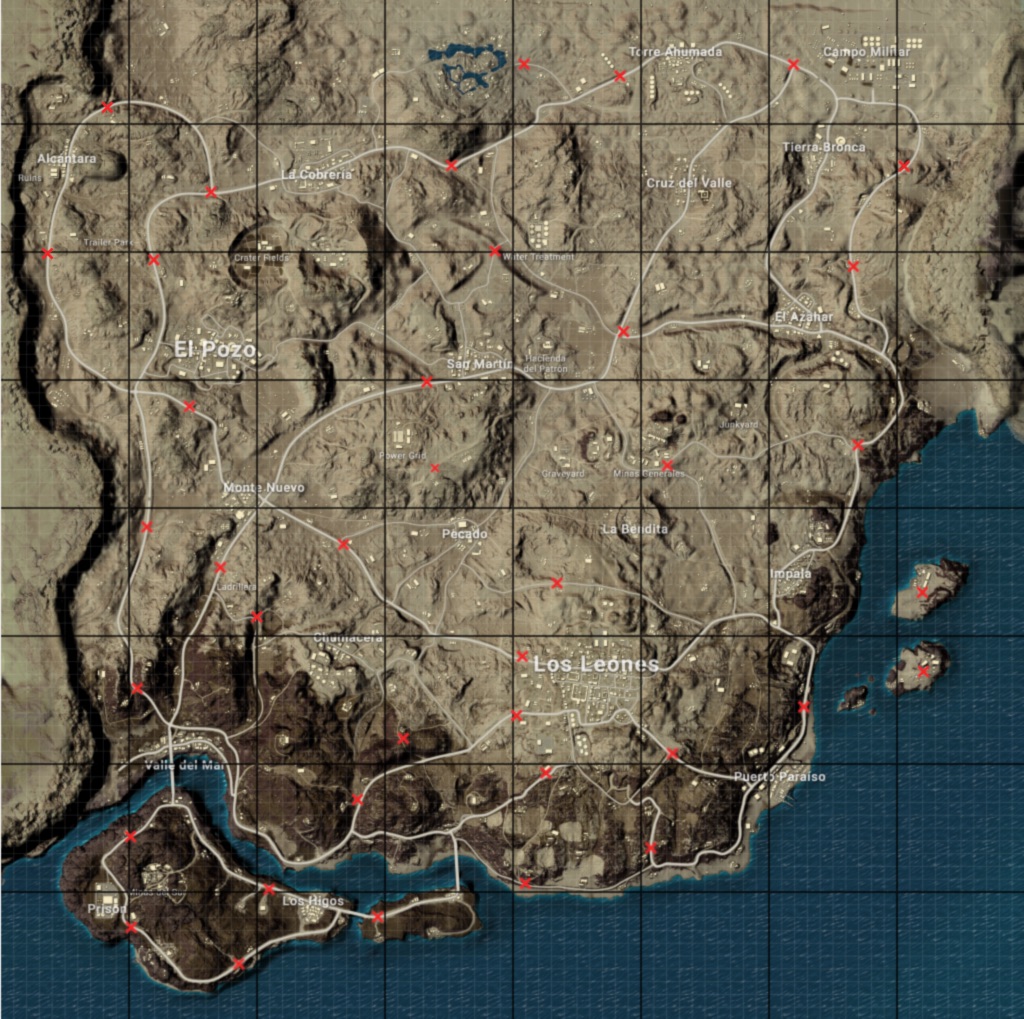 With this map, you should be able to find the PUBG Motor Glider locations in every game, which gives you a good chance of actually finding a glider if you hit up a few of them each time. You should make sure your settings are optimized if you're going to be taking to the skies since it can be quite demanding on your PC.