For a lot of players, the last few weeks may have been dominated by Call of Duty and that Batman crossover in Fortnite. Well, PUBG has launched its newest update in Season 4 with plenty to grab the attention of lapsed players. PUBG's update schedule is a bit slower than some of its Battle Royale competition. Although, they typically make up for this in bulk upon launch. PUBG Update 4.3 is now live on the test server. It isn't quite in open play yet, but it is worth going over some of these changes.
The big change with Update 4.3 is Survival Mastery. This is following up on the promises made for this year of PUBG and expanding the progression system to account for different types of play. This means that if you're the type of PUBG player who lays low from the action, only sweeping in that to get that last kill, then you'll still get the rewards that so far only aggressive players really got.
It is a welcome change to the game. However, Update 4.3 has brought other changes. Shotguns, in particular, have been adjusted. If these form a big part of your gameplay, then you need to read these patch notes and figure out how it will affect you. There are also some other balancing adjustments.
Update 4.3 – Survival Mastery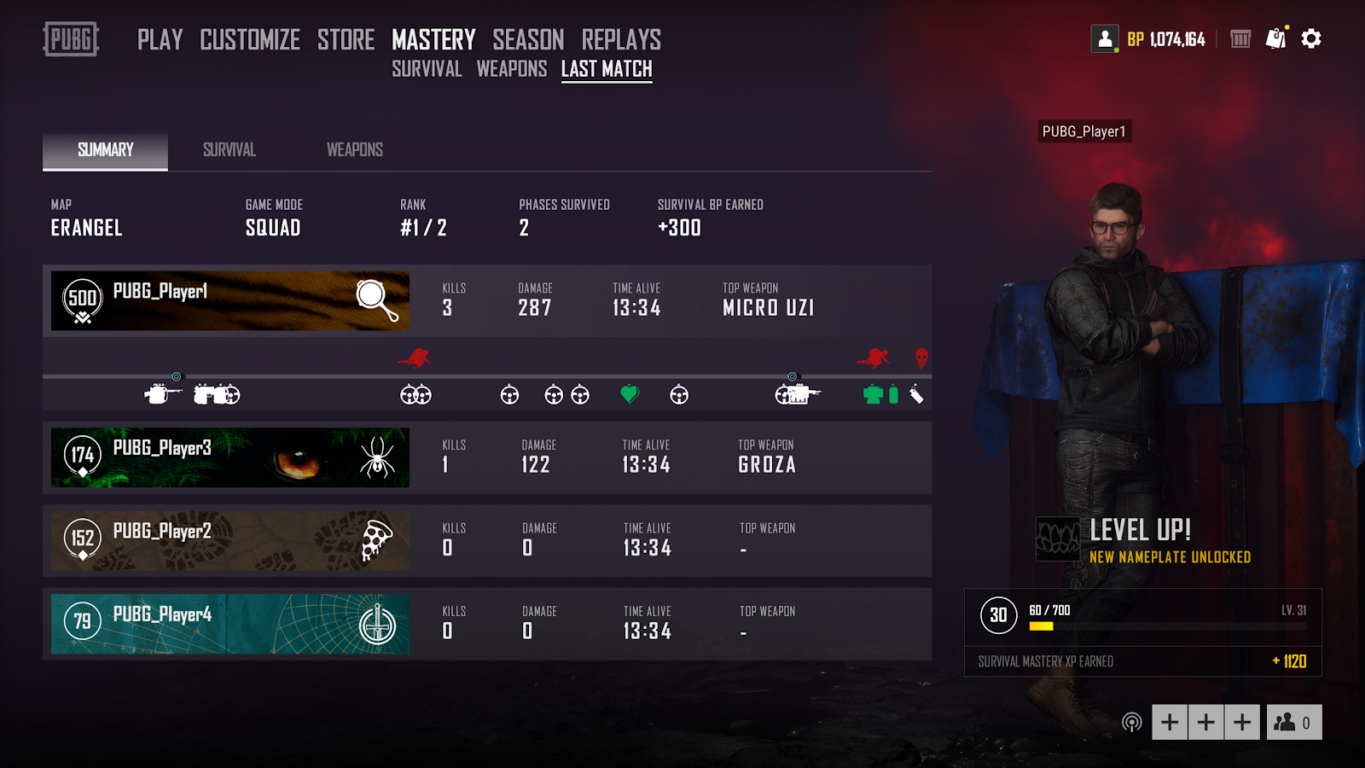 Survival Mastery is the big new addition to PUBG it helps players progress and develop their PUBG ability in non-lethal aspects of gameplay. Impressive kills might get all the attention, but there's a lot more to Battle Royales than shooting. This is how it works
Progression System– Players will progress through levels by gaining XP.
System is always running– After Update 4.3, it will always be running despite any season changes.
The Level cap is 500
XP– You're given XP in this mode for looting, using items during combat, combat, and reviving teammates. There are also rewards for challenges.
Match Summary– In the match Summary screen, you can see how you gained points for the last game. This should clear up any confusion about how you earn points or maximize your progression.
Playstyle– The game will give you information about your play style based on the analysis of your recent games. These are some cool analytics to chart your development. Playstyle is assessed based on average engagement length and distance, items looter per game, distance traveled per game, hot-drop rate, and the damage taken per game.
Update 4.3's Other Changes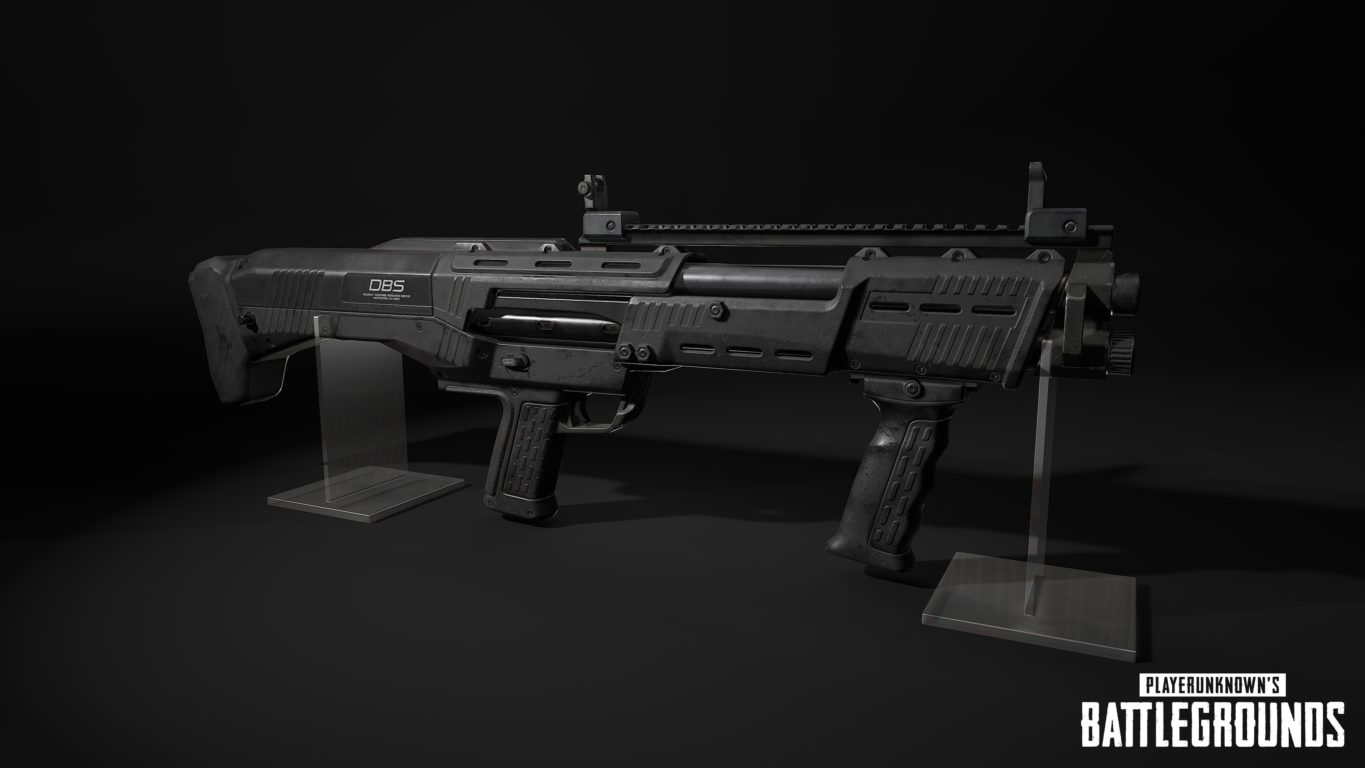 Shotguns
The DPS –This is a brand new shotgun in Update 4.3. It is only found in care packages. This is a double-barrelled pump-action shotgun. It fires 12-gauge rounds. Its upper rail fits Holographic and Red Dot Sights, or a 2X through 6x Scope.
Shotgun Consistency –Hit probability has been increased in shotguns, along with damage drop off distance increases.
Shotgun Pellet –These now have more realistic ballistic curves.
Recoil –The recoil of every shotgun has been altered.
Damage multipliers –these have changed from 1.5 to 1.2 for headshots and 1.0 to 09 for Torso shots.
S686 –The maximum effective range has increased to 80 and reload speed increased by 20%.
S1897 –Maximum effective range has increased to 80m and reload speed by 20%.
S1897 –The Maximum effective range has increased to 80m and pump-action speed increased by 20%.
Sawed-off –Maximum effective range has increased to 80m, maximum probability range is now 50 m, the number of pellets fired is now up to 9, and damage per pellet has decreased from 22 to 20.
Other Changes
Healing Items – These can now be activated while moving. You will reduce to walking speed while healing.
Canted Sight – This reticule can now be adjusted like the Red Dot sight.
Zombie Mode – The zombie mode has had a big update. Zombies can now run faster, jump higher, they have more health, more healing power, do a lot more damage, and can even drive cars.
These changes from Update 4.3 give players plenty to be doing inside the game. The shotgun changes are all quite positive and should increase the usefulness of those close combat skills. If you want to get an edge on other players you should make sure you're using the best PUBG settings, getting the best frames per second possible, or even checking out some streams of high-level play for inspiration.