Call of Duty Warzone is one of the biggest Battle Royales out there, and it isn't slowing down with the release of Call of Duty Cold War. As with any other free-to-play game, you have some cosmetic options in Warzone. Warzone skins are called 'operators'. These work the same as skins in any other game, like skins in Fortnite or PUBG. Most players want two things from skins, that they look good, and that they're fairly unique. The rarest Warzone skins are those that you're not going to see around as often. These are the most unique skins in the game.
Warzone doesn't have the overwhelming amount of skins as you'd find in some other free to play titles. However, there's still quite a few if you're looking for the rarest skins out there. This is every Warzone skin currently in the game, along with which are the rarest Warzone skins.
All Warzone Skins
23. Lerch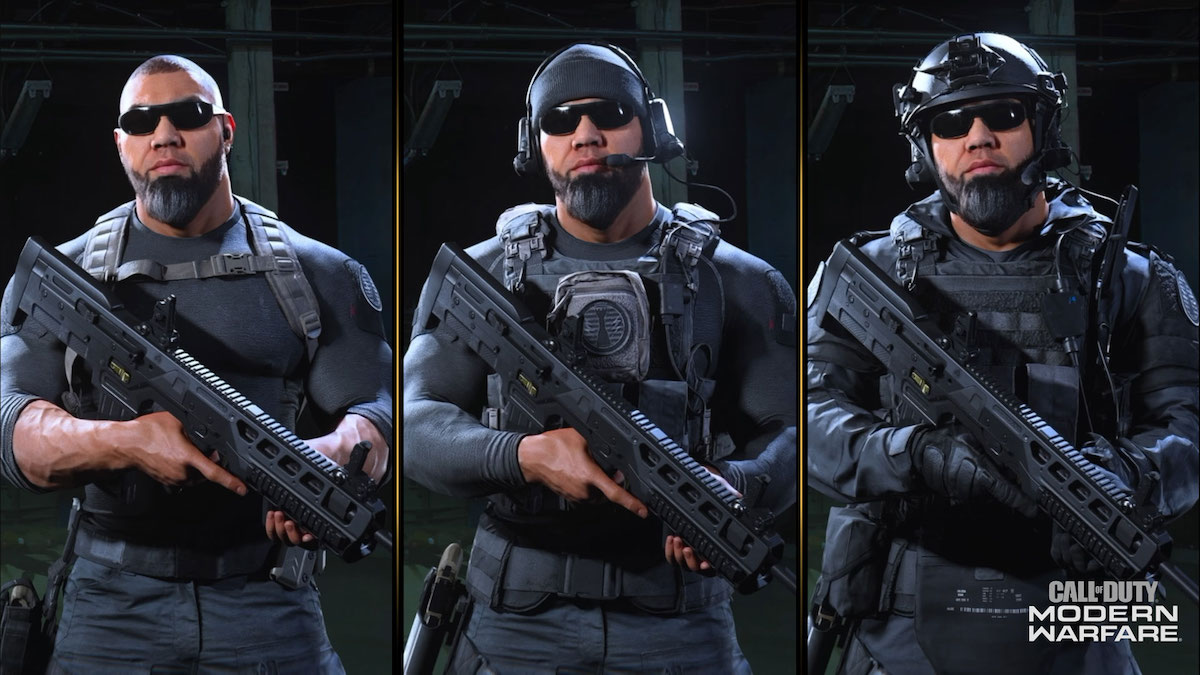 This was the skin that came specifically from buying the Season 5 Battle Pass. It is pretty common given that really low barrier to entry! 
22. Shadow Company
This skin is awarded for reaching only Tier 19 on the Battle Pass for season 5. This one is simple to unlock and has been added really recently, so it is a pretty common Warzone skin at the moment.  This one and Lerch are related! He's technically one of the Shadow Company and the skins just evolve.
21. Ghost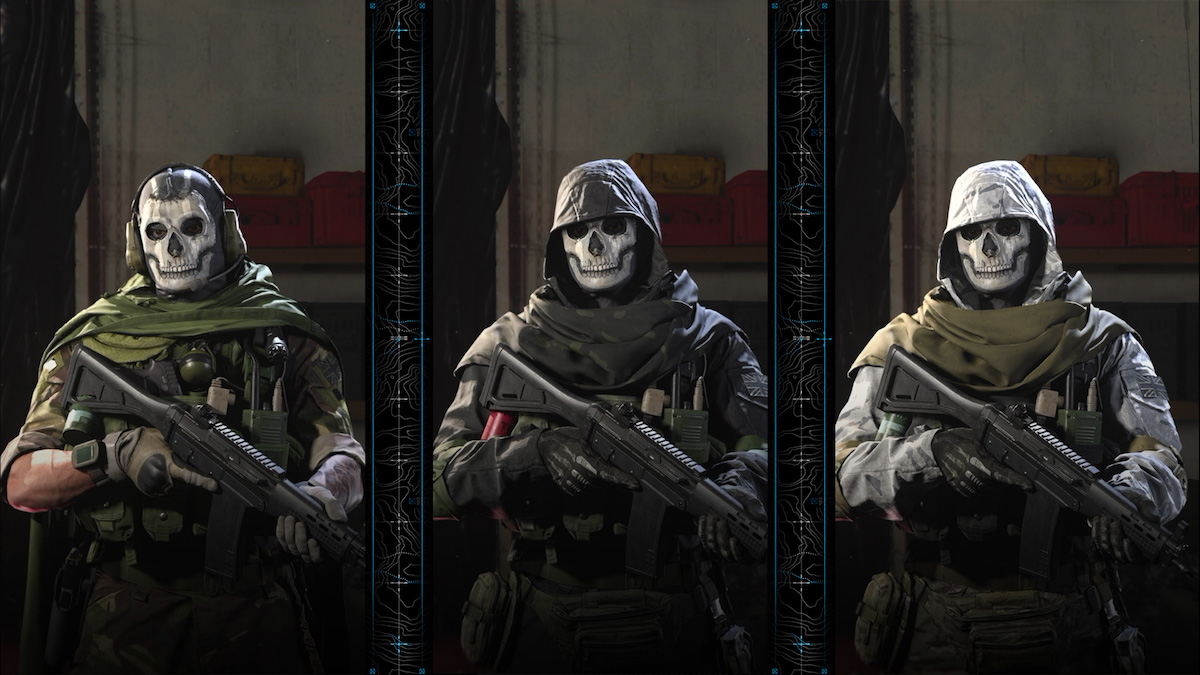 Ghost was the immediate skin from the Season 2 Battle Pass. This is also one you see on a fair amount of Warzone branding, and quite often in the game. It is a very common sight, even if Season 2 passed a while ago. That might have been helped by Season 2 being when Warzone really hit a major height of popularity.
20. Price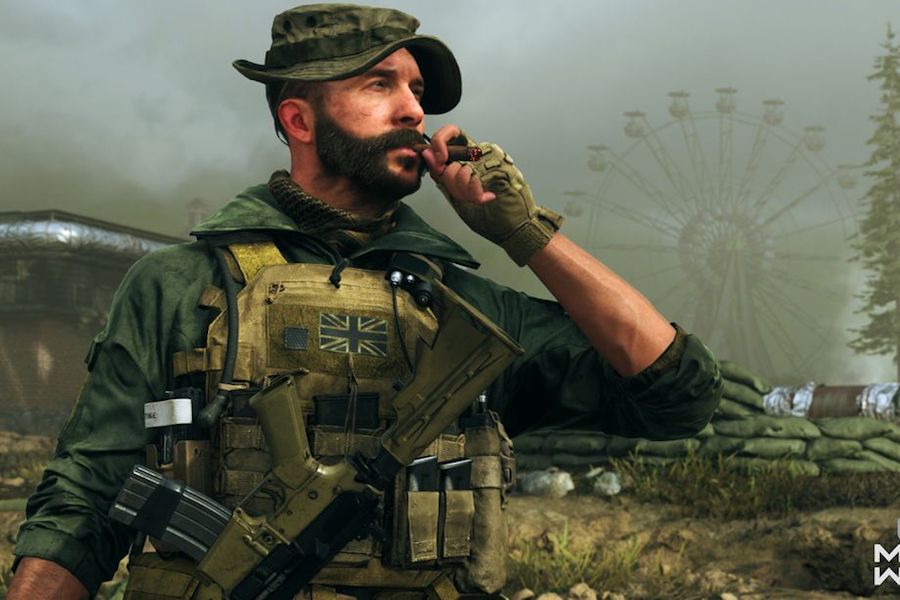 This was the free skin that came with the Season 4 Battle Pass. As it was easy to unlock without having to play much so it's a really common skin. That'll probably change as time goes on. We see common skins from early Fortnite seasons become some of the rarest Fortnite skins. While Price is pretty common now, it'll get to be a rarer site as time goes on.
19. Alex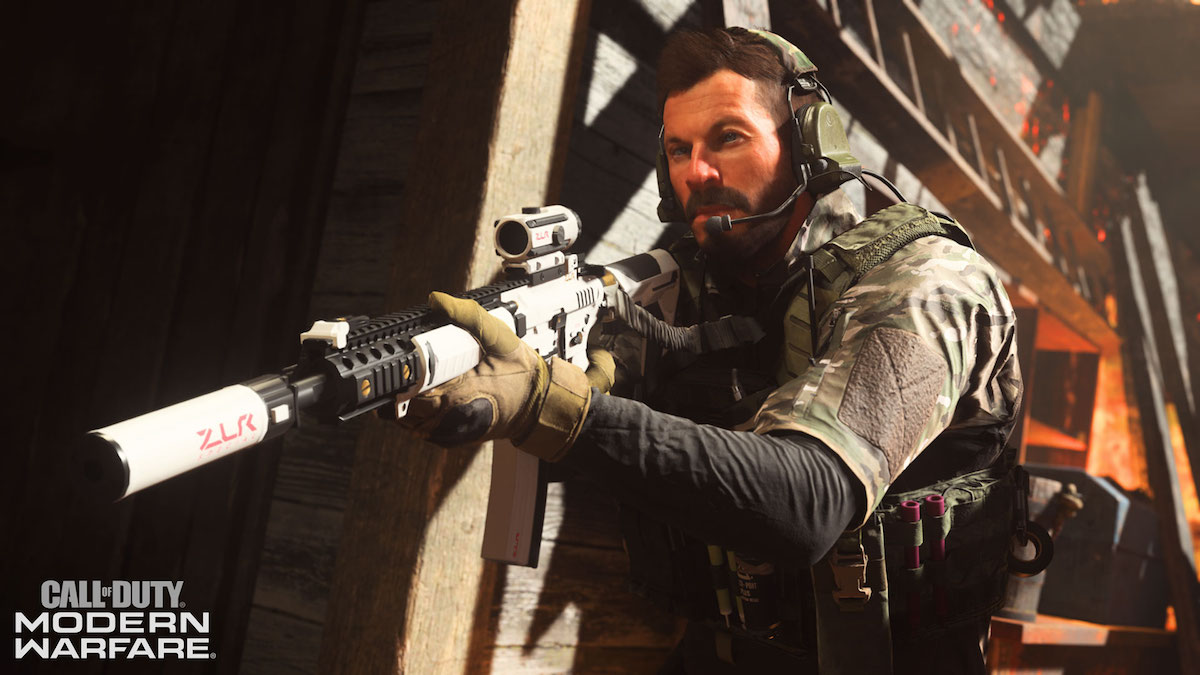 This is the free skin for the season 3 Battle Pass. It has a really low barrier of entry for unlocking, so it's a pretty common sight.
18. USEF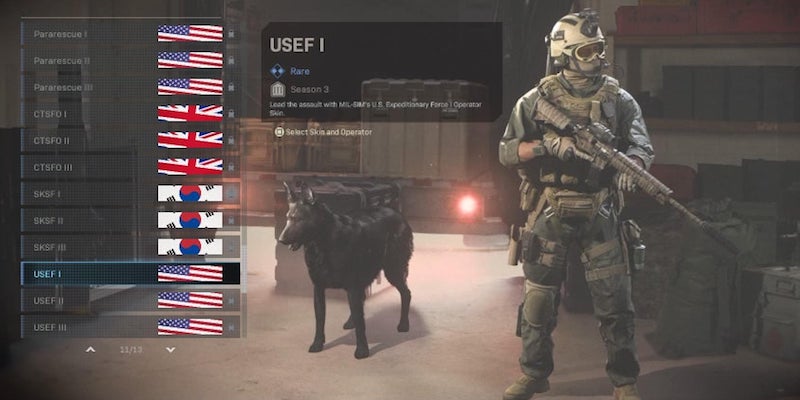 Usef is the Tier 10 reward for the Season 3 Battle Pass. While it is a couple of seasons ago, tier 10 did not take much work at all to reach! So we can safely say this is one of the more common Warzone skins.
17. Urzikstan SSG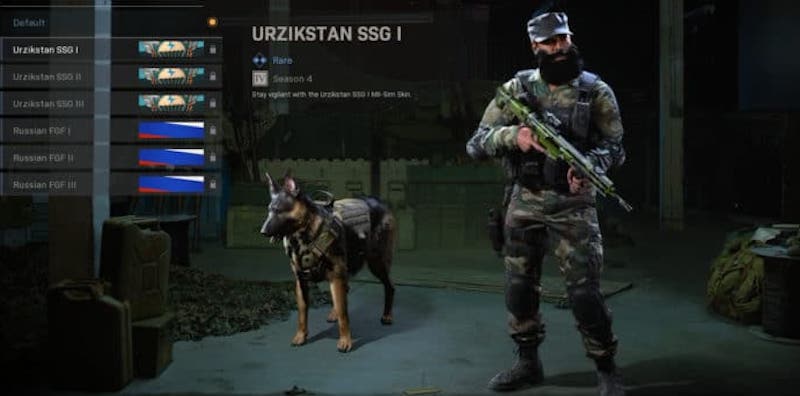 This is a skin that was given out when you hit Tier 10 of the Season 4 Battle Pass. Warzone was still very popular at Season 4, so a lot of players have this. Tier 10 also doesn't really require much work either, so it's difficult to say this is a particularly rare Warzone skin!
16. USMC Raider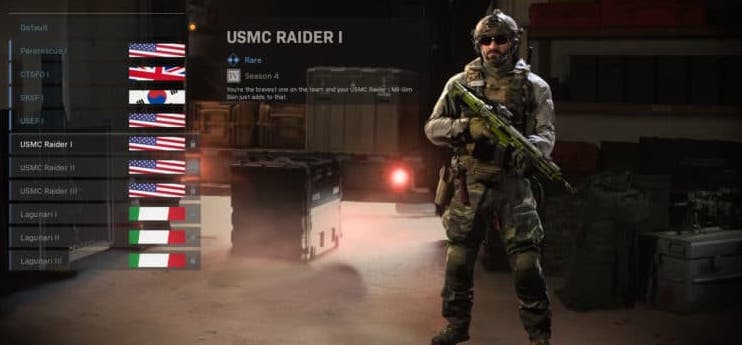 This is the skin that you could unlock for hitting Tier 30 on the Season 4 Battle Pass. Tier 30 isn't all that high up in progression so it comes up common in Warzone. 
15. Mara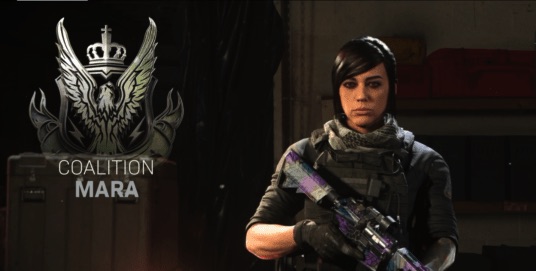 Mara was the free skin for purchasing the Season 1 Battle Pass. It is a bit higher on this list despite being easy to unlock since Season 1 was quite a while ago now. This is a skin that will get rarer as time goes on in the game. 
14. Pararescue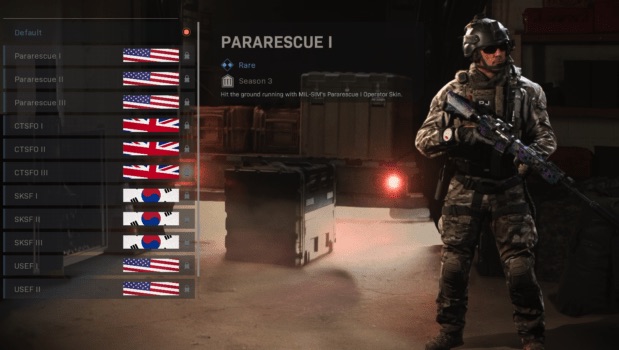 Pararescue was a Season 3 Battle Pass reward for reaching tier 30. It is pretty similar to USEF and CTSFO, along with some others from the Season 3 Pass. It isn't all that unique so it isn't seen all too much.   
13. Lagunari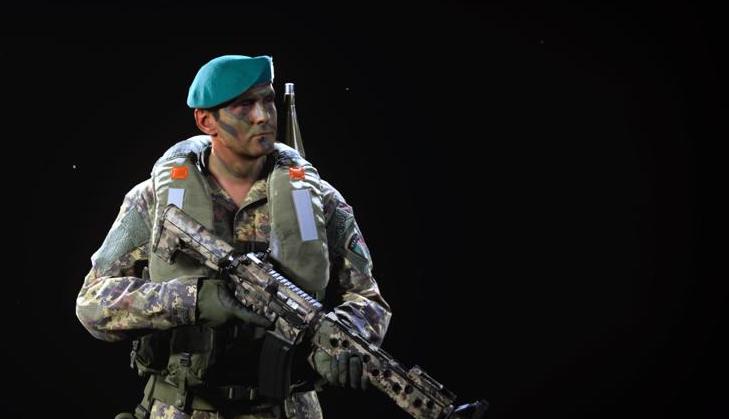 Lagunari is the Season 4 Tier 50 reward. It is a bit more recent than some others on this list, but coming in at Tier 50 you did have to play a decent amount to unlock it. This is a nicely styled one of the Warzone skins too, so it is pretty recognizable in-game.
12. Talon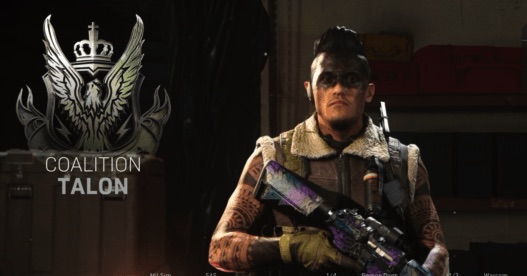 Talon is slightly rarer given that it is a paid skin. However, it isn't as rare as some others since it is pretty distinctive. This made it a lot more popular and you see more players using it. That's despite its worse potential for camouflage.
11. Russian FGF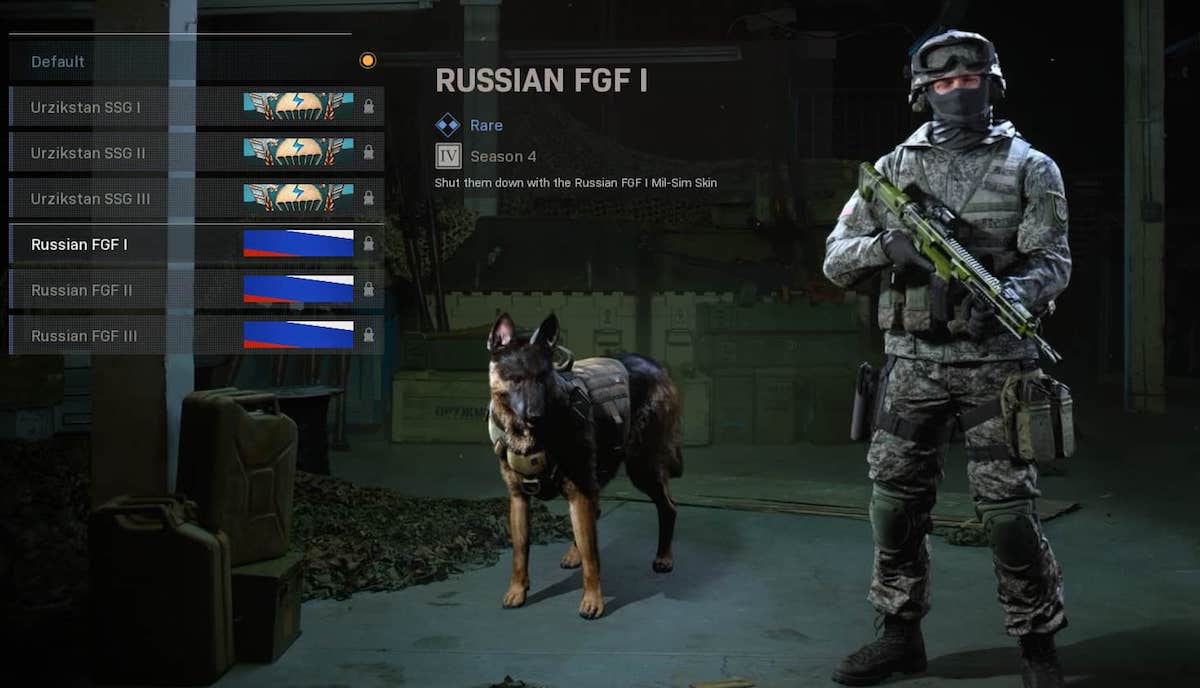 This is another skin from the Season 4 Battle Pass, but this one wasn't awarded until you actually hit Tier 70. This one took quite a bit more work to actually achieve compared with some of the others, so this is a mildly rarer Warzone skin.
10. Morte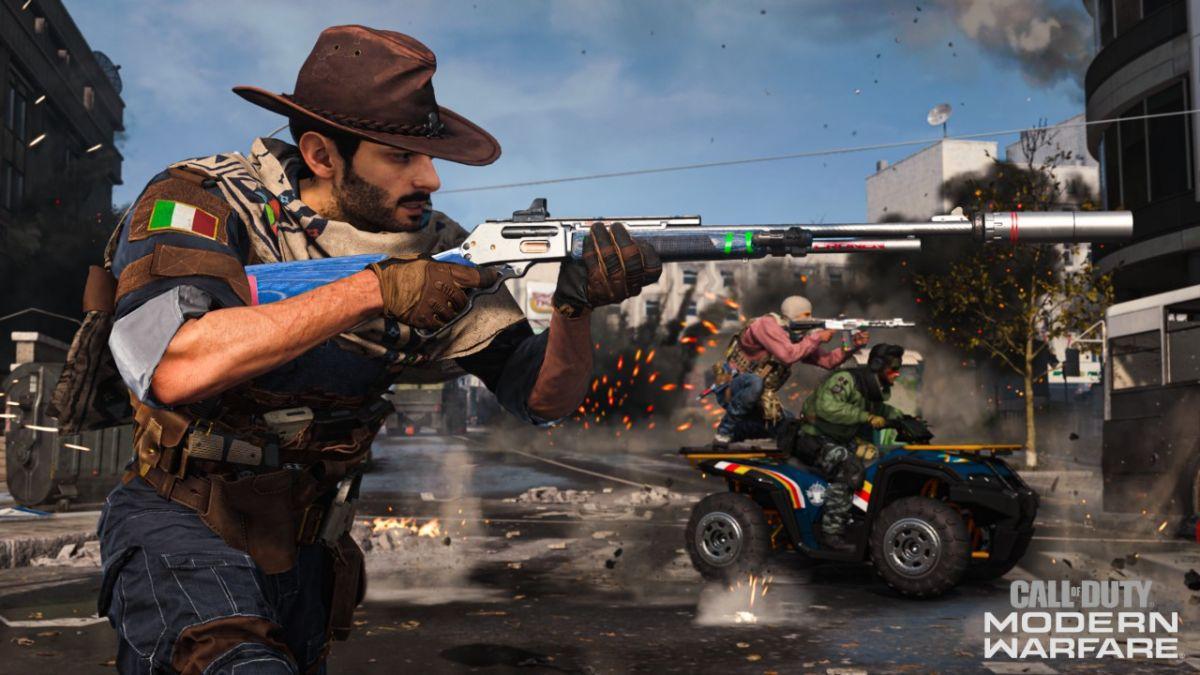 Morte is a skin from the in-game store that looks a bit like a cowboy. Since it's pretty distinctive you see a fair amount of them, but as a paid skin it is a notch above a lot of the Battle Pass skins.
9. Gaz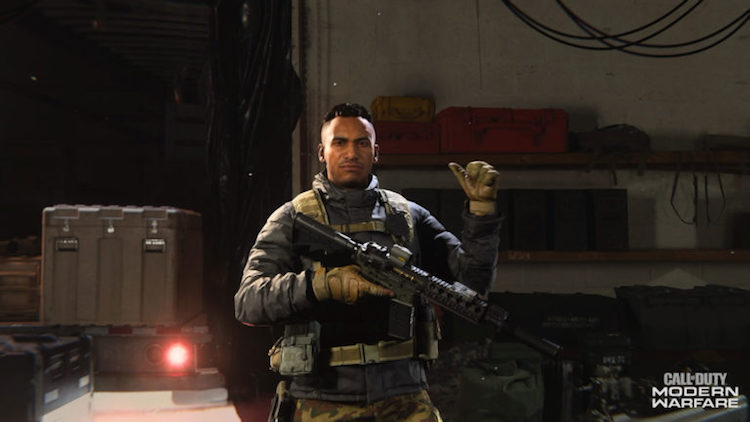 This is another skin that you primarily get from the in-game store. However, it is really quite generic in appearance so it isn't as popular of a choice as some others.
8. Ronin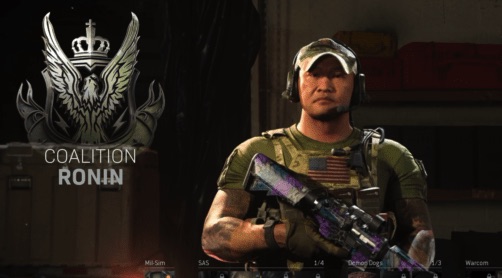 Like Gaz this is a fairly plain bought skin. This one really doesn't have much going for it so not as many players purchase it. It is a nice kind of casual look though.
7. Frank Woods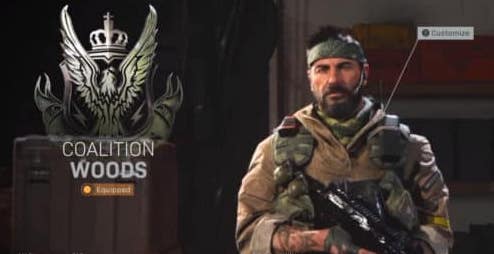 This is a special case for Warzone skins. At the moment it is a bit rarer, but only because of a technicality for release dates! You will be able to unlock this skin for pre-ordering Cold War.
6. Mace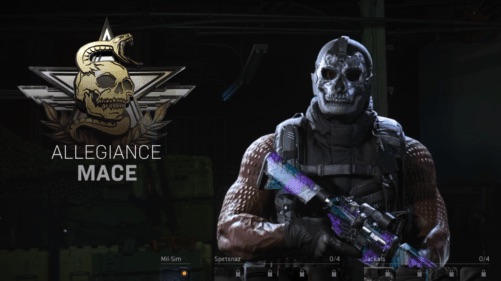 Mace was only available from the in-game store. This is a less rare Warzone skin since it is a pretty popular look. Something about the mask seems to appeal to Call of Duty Warzone players. Even if a skin is harder to get your hands on, if it looks cool enough it'll likely end up popular.
Rarest Warzone Operators
5. Roze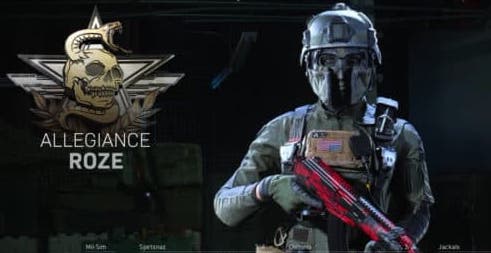 This is a skin that only came from the in-game store. Bought skins aren't as popular in Warzone compared with the Battle Pass skins, so this is one of the rarer ones. It has a kind of Mandalorian look to it.
4. Velikan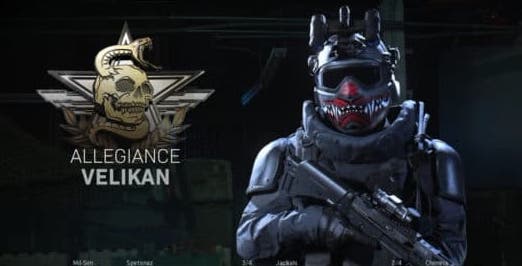 Velikan is a skin that is only available from purchasing in the actual in-game store. This makes it quite a bit rarer. It's whole helmeted look also makes it a popular site in-game compared with the plainer options. 
3. CTSFO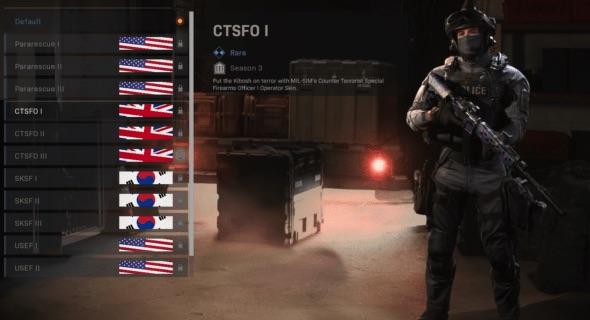 The CTSFO Operator skin was unlocked once you hit Tier 70 on the Season 3 Battle Pass. This one isn't the rarest since Season 3 isn't that far behind us. However, coming in at a high tier this is a bit rarer than some of the others. It isn't the most visually interesting skin, but it does make a change from fairly plain camouflage. The face mask is also good for keeping you a bit more hidden.
2. Nikto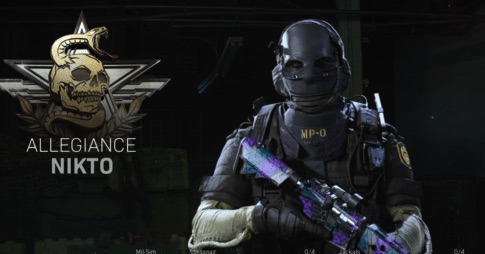 This is one of the Warzone skins from the in-game stores that you don't see absolutely everywhere. As well as just costing money, it isn't all different from the typical fare so less people tell to go for it. Often the rarest skins are the dullest! 
1. Iskra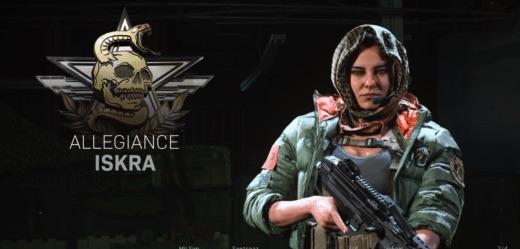 This is a skin that you can only get from the in-game store. It was only available as part of a bundle which was kind of a hassle to get. It's difficult to pick a top one, but this or Nikto are both skins that you very rarely see.
Modern Warfare Warzone Skins
Call of Duty Warzone might be a standalone title, but it is completely linked to Call of Duty's mainline games. At the moment, that's Modern Warfare. There is some crossover with Operators between the two games. Some of the rarest Warzone skins are those that came from Modern Warfare. These are all of those skins in the game:
Achievement Skins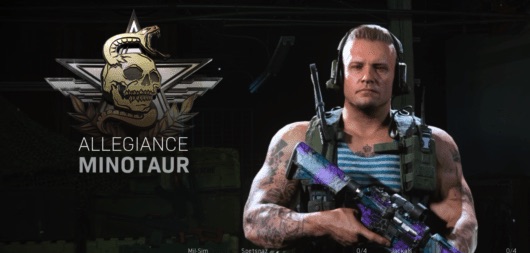 These are the Warzone skins that come from accomplishing a certain feat in-game. Some of these are more exclusive than other
Minotaur – This skin came from getting 300 Assault Rifle kills in Multiplayer. Since this is pretty much the most popular type of weapon in the game a lot of people have this skin! It is still a nice sight to those who only play Warzone though.
Grinch – This is a skin that you get for hitting 100 headshots. It's a bit rarer since 100 headshots are as easy to get. However, after a little while, you'll probably end up hitting those headshots even without much skill!
Krueger – This is one of the most distinctive skins in here. You get it for completely 25 finishing.
Syd – Kill 5 Juggernauts in Co-Op missions. As with some of the others this isn't a simple task, but over time most players and going to unlock it just by perseverance!
Charly – This one is a really common skin, you get for just playing 25 matches. The vast majority of Call of Duty Modern Warfare players have managed this! At least anyone who plays online probably will have.
Domino  – This was awarded for winning five matches of Gunfight.
Raines – This one is on the rarer side of the modern Warfare skins. This one came from racking up 500 kills with an LMG in multiplayer. It's a more specialist weapon and a high kill count, so while players wouldn't struggle to unlock it over time it's one of the more obscure ones.
Mission Skins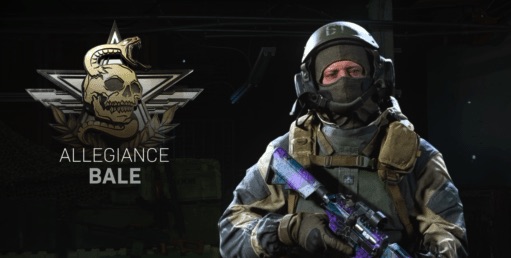 These are skins that just came from finishing off a mission in either game. These aren't particularly rare at all. It seems to be that players who have one of their Warzone skins have all of them, since they only need you to do one specific thing to actually unlock.
Bale –This skin was awarded for completing into the Furnace.
Azur – Azur is from the Old Comrades campaign mission.
Yegor – You can get this skin by completing the Proxy War campaign mission.
Thorne – Complete the Piccadilly mission
Wyatt – Completing the Wolf's Den mission gets you this skin.
D–Day – This Warzone skin comes from finishing up the Hunting Party mission.
Alice – Alice was unlocked by completing the Headhunter mission in Verdansk.
Rodion – Rodion is a skin from Operation: Paladin in Western Verdansk.
Zane – This one was awarded for completing all Co-Op Operations in Verdansk. It is a bit rarer since that's a bit of a bigger ask.
Otter – Complete the Paladin operation.
Golem – You unlocked this skin with the Kuvalda operation.
Those are some of the rarest Warzone skins, along with all of the others that are really common! Our other guides to Warzone can help you out with actually improving how you play, rather than just how you look.
Other Helpful Articles: