Each new Season of Apex Legends brings a new character and weapon to the game. Recently we've seen more additions with seasons, but this is essentially the bare minimum that you'll get. These aren't well-kept secrets either. Players have found new Legends sitting around in the game's files for some time now. As Apex Legends approaches the start of its fourth season, something unexpected happened with two of these new characters; Revenant killed Forge and seemingly took his place. That contradicts a previous announcement that confirmed the other character, but it is beginning to look like it was all a mislead. Apex legends have been bursting with content as of late, the start of Season 4 shows no signs of slowing down yet.
Season 4 of Apex Legends is due to begin next week. The Grand Soiree blowout kept players entertained, but the promise of a new season is now just around the corner. This should bring a fair batch of new content, at least if the recent updates are anything to judge it by. The addition of a new Legend with a new season is typically one of the highlights. Each season brings a different play style which changes the way that team combinations interact with each other, and with it the wider game. Players are often on the lookout for hints of these new Legends since they can make such a huge impact.
Revenant was spotted in the game files a while ago and got the fan base pretty excited. The edgier look definitely appealed to people. He was de-confirmed, but thanks to a particular video release this week, all that has now changed.
Revenant v Forge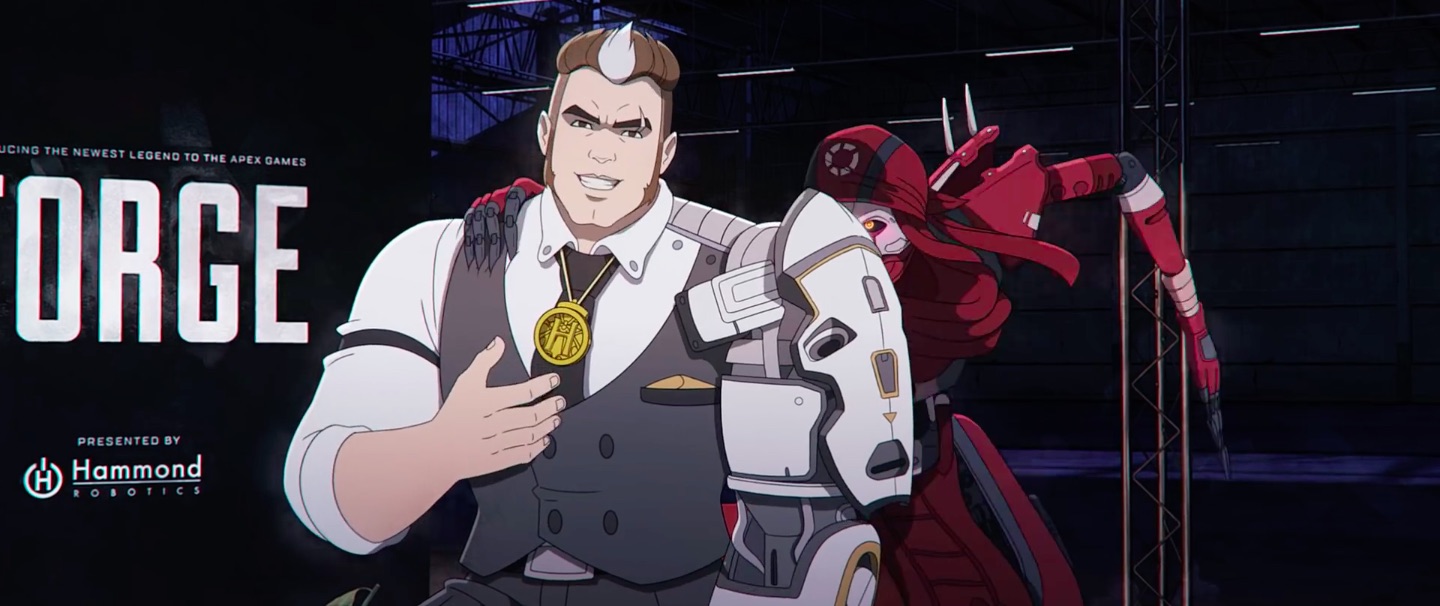 Both characters have been known about for some time, and players had assumed that Revenant was the next addition to the game. This was recently shot down though. The character confirmed to be joining in Apex Legends Season 4 was actually Forge. This was revealed in a developer blog.
There has been a development since though. A short video was posted last night showing off some of the game's lore…
As you can see, Forge is pretty clearly not making it into the game. If you thought this was just a cute way of revealing Revenant, you might want to check the in-game location of this video. The area now has a death box in it, which would see to confirm that Forge probably isn't going to come back. Was the entire character constructed as a red herring? Or is this a change of heart by the developers and some creative marketing to go with it?
The answer isn't particularly important with a week to go until we get Revenant and Season 4 in the game.
Apex Legends Season 4
Apex Legends Season 4 is introducing Revenant. However, it is bringing some other new stuff to the title. There is going to be a new weapon released in the game. You can also expect to see footsteps make a reappearance. This feature was originally planned for Season 3, but held back because of some performance issues. Rumors have circulated pointing towards a more permanent return of the original map, but this remains to be seen.
Season 4 of Apex Legends is a great time get back into the game, make sure you're using the best Apex Legends setting to get back in on the right foot.