TimTheTatMan is one of the biggest Warzone streamers. He gets great results too, and if you're looking to test yourself you can try using his loadout. This is the selection of gear that TimTheTatMan calls in for Warzone. If you think his playstyle is similar to your own, or you just need some help selecting a polished and balanced loadout, then checking out his is going to be helpful. This TimTheTatMan Warzone loadout uses the AX-50. This is a little more interesting than most players, so it is a different kind of loadout.
The AX-50 isn't one of the bigger weapons in the game, but TimTheTatMan does great with it. This loadout uses Gunsmith to the full extend, modifying the weapon until it becomes something much more polished than it normally would be. This TimTheTatMan Warzone loadout uses Gunsmith accessories that make it fantastic for both damage and accuracy, with some boosts to range. There is also a second weapon involved, with an M4A1 to fall back on if necessary.
If you're looking to try out a dual weapon loadout, then TimTheTatMan's Warzone loadout can be a great starting point.
TimTheTatMan Warzone Loadout
AK-50 Gunsmith
Flash Guard
Singuard Arms Pro
Thermal Sniper Scope
Singuard Arms Marksman
7 Round Mag
This gunsmith build is pretty well balanced. Unlike most players, this TimTheTatMan Warzone loadout uses a stock. Altogether, the fire rate and mobility of this build are pretty low. This is balanced by a fantastic accuracy, damage, and range. This makes the AK-50 into a hard-hitting weapon that fires a bit slower but at a fantastic range.
M4A1
Flash Guard
Corvus Custom Marksman
Integral Hybrid
60 Round Mags
Merc Foregrip
This M4A1 section of the TimTheTatMan Warzone loadout isn't as interesting as the first weapon! The M4A1 is kind of a standard, a well-balanced weapon. However, this Gunsmith selection is quite interesting on its own, opting to give a bit more emphasis to the weapon.
Perks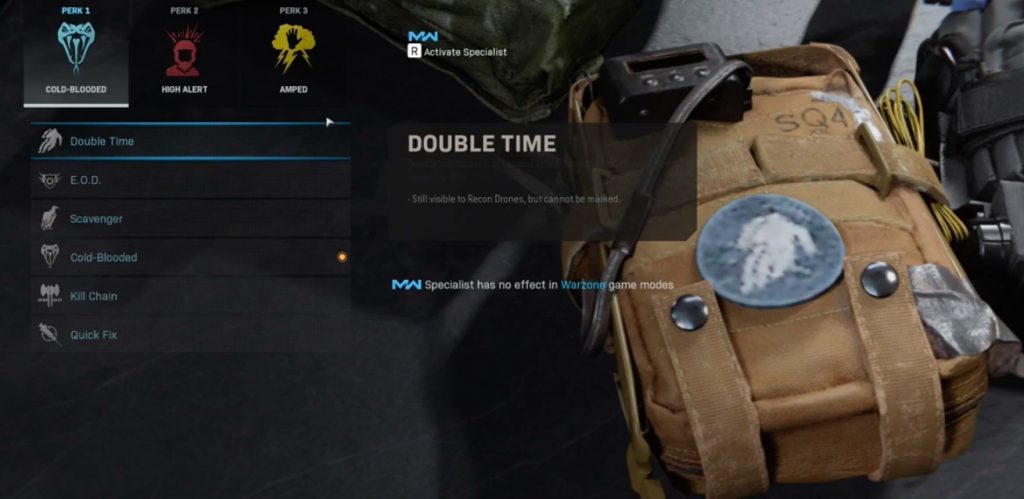 Double time
Overkill
Tune-Up
These perks are built to suit the speedy play style used by TimTheTatMan. Double Time and Tune-Up are unconventional choices. They allow you to move fast and not have to stop as often. This is great for a high-intensity play style. This TimTheTatMan Warzone loadout is built for fast play, it'll be a problem if you can't cope with this high-risk strategy. Otherwise, it can be very successful.
Equipment
Frag Grenade
Heartbeat Sensor
The frag grenade is great pushing other players which match the rest of the loadout. The heartbeat sensor is a little more defensive. It'll help you stay a bit safer, but this loadout is built more for speed than playing it safe so this one can be switched out.
Should You Use The TimTheTatMan Loadout?
This TimTheTatMan Warzone loadout is going to work really well for players who want to be aggressive. Use it to chase kills and constantly push other players When it comes to survival, it can be a little riskier. If you can't deal with this type of build, then this loadout isn't going to be for you.
We've covered the loadouts of some other top pro players along with some general recommendations for Warzone loadouts.