Aiming in PUBG is complicated and requires a few different skills to win. You need to be precise with your aim and make the most of peeking. However, as well as these elements of aiming there is one other to thing to master if you want to hit your targets. Tracking in PUBG is difficult, but as a slower-paced game it comes up more often than in other Battle Royale games.
Peeking can help you out in locked down situations like holding a building. However, for long and mid-range fights tracking in PUBG is vital. Tracking is the ability to move your aim with a moving player. This allows your aim to keep up with them in real-time and predict their movements. If you can master this, you'll have an easier time hitting the shots that you take. Really talented tracking is done in split seconds, this is kind of performance you'll see from pro players. Otherwise, it might take you a while to track a player before taking your shot.
Tracking in PUBG should help you take less shots and make the ones you do take matter more. Since stealth is an important element, this is really important for staying undetected and surviving longer in each game. If you want to get better at tracking, you need to be using the best settings and getting the best frames per second. You also need to practise tracking until it becomes muscle memory to quickly adjust your shots.
Settings for Optimised Tracking in PUBG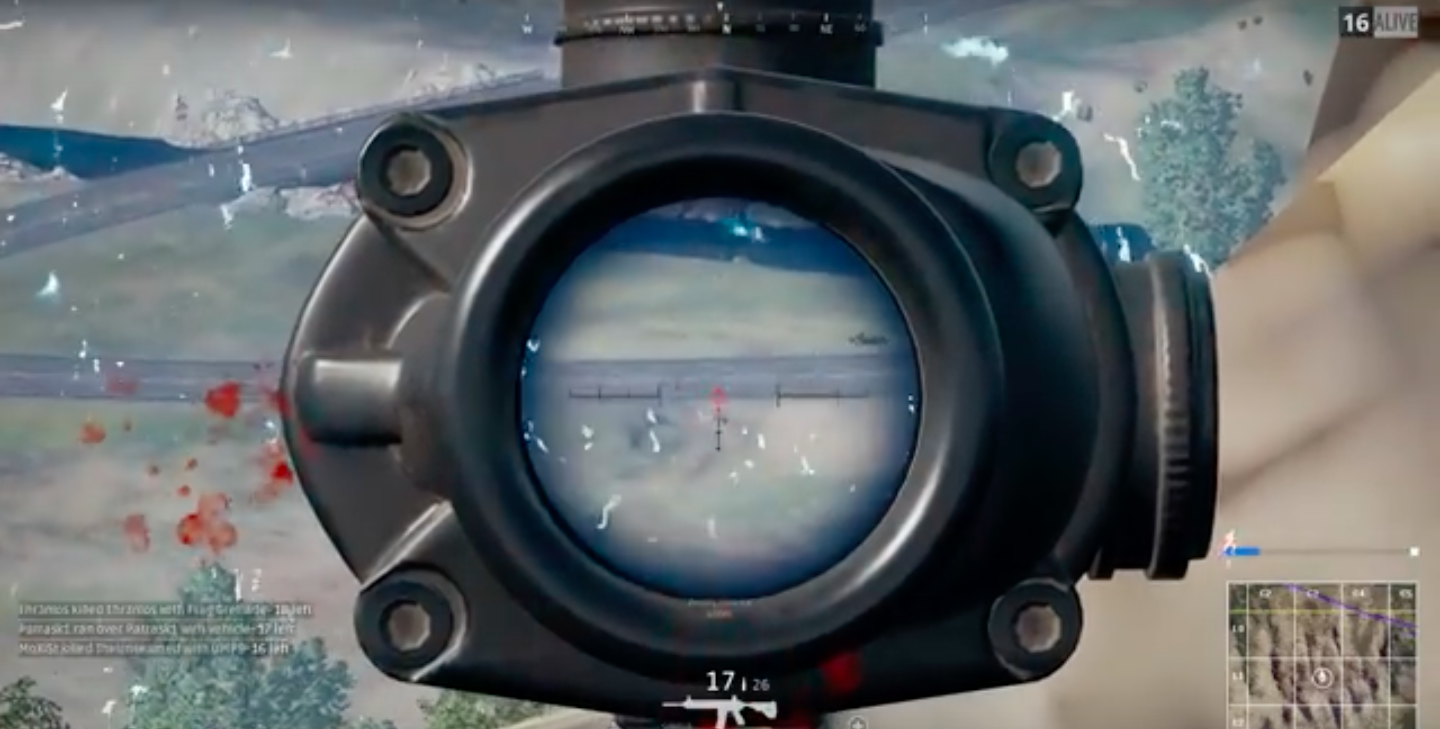 Tracking in PUBG is really important for aim, but what you need to do to get better at aiming and tracking has to start with your sensitivities. When you're changing your weapon sensitivities, you have to keep muscle memory in mind. Your aim is to make tracking a natural movement. Constantly changing the details of your movements in game won't help you develop this muscle memory. While you should experiment and find one that is right for you, you shouldn't mess with these sensitivities very often.
There are two ways to go with sensitivity for tracking. A high sensitivity allows you to make big movements quickly. This sensitivity can work really well for those talented with them. However, for most they will find it difficult to be accurate with such responsive movement. Unless you're naturally attuned to a very high sensitivity; you will do better at tracking in PUBG if you use a lower sensitivity.
Sticking to a lower sensitivity allows you to make bigger movements. This means you can move your mouse along with the enemy player over a larger space, allowing for very exact aiming.
Mouse Pads Help with Tracking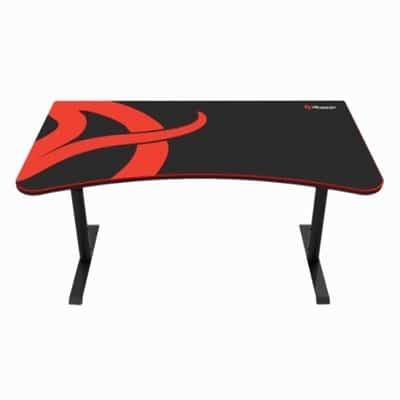 There are also some changes to your actual set up that you need to make for better tracking in PUBG. An often overlooked one is the mouse pad. Bigger mouse pads allow you to move a lot more without having to adjust. A bigger mouse is better for tracking in PUBG.
You also have to consider how you're sat. You need your arm to be able to move comfortably over larger spaces. Having pressure on your arm while playing won't help your aim or tracking in PUBG very much. You need to keep your arm clear to allow for smooth and uninhibited movement.
Practising Tracking in PUBG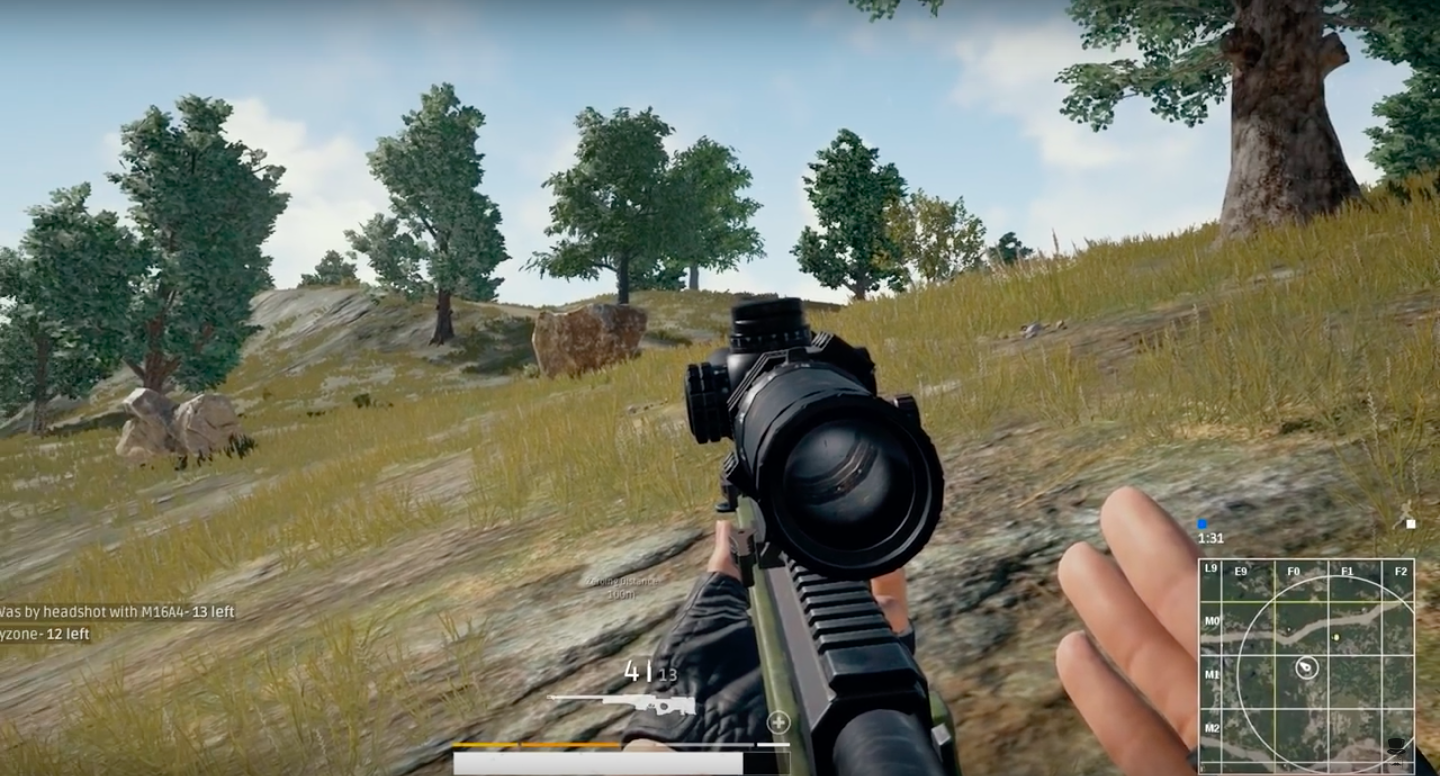 Learning tracking in PUBG has to be done through a lot of practice. You first need to learn how to keep your aim steady while you're moving. Aiming at a stationary spot and trying to keep your aim just right while moving can help you do this. This will allow you to keep track of moving targets better. You then need to practise against living players, following their movements with your aim. At first, you won't be able to keep up with them.
If you continue to practise aiming along with their movements, you will gradually begin to be able to keep your reticule over them at all times. By watching for clues in their direction of movement you can even predict erratic behaviour. At this point, you need to start thrusting ahead to taking a shot at where they are going to be. This lets you use tracking in PUBG to take exact shots against moving targets.
Tracking can only really be done effectively if you're using the right settings. This is just one part of having good aim in PUBG. You also need to be using the right settings and keybinds, while getting the best frames per second possible.