PUBG is a game based around getting to cover and protection from other players. It isn't as fast or cartoony as Fortnite. Because of this, your actions need to be thought out and you need to stay protected. Buildings are really important in this style of gameplay. Clearing and taking a building takes some time to master, but you also need to be able to actually defend buildings once you've taken them. Only by holding onto your spot can you stay alive and start to win more in PUBG.
Defending buildings allow you to take the most advantages position possible when being attacked. This puts you in control of the encounter. By defending buildings, you have an outlook to get the most kills possible while putting yourself in the least amount of danger. Taking and Defending buildings is the best way to keep yourself safe and get kills in PUBG.
Defending a Building from Inside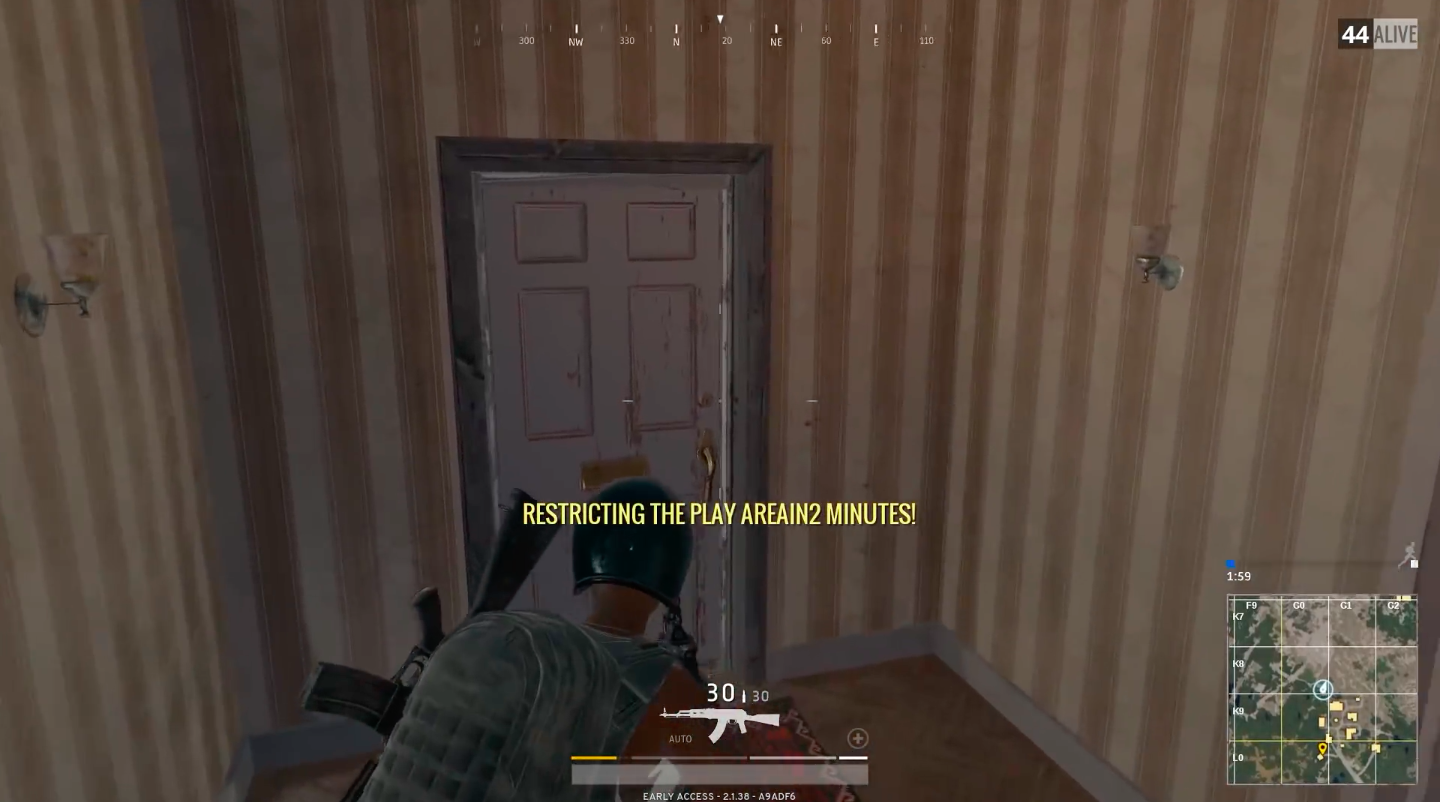 The first type of attack on your safe spot you have to learn to deal with is attacks coming into the house. This is a scenario in which another player is attempting to clear out building in the same way that you were. In these scenarios, you should assume that the player knows what they're doing and exploit any mistakes. If they check a room behind your location before seeing you, seize the opportunity to shoot them in the back. If they've not remembered to switch to their close combat weapon, attack up close.
When you think that a player has entered your building, it is time to go into lockdown. You should stay upstairs; the upstairs gives you the advantage over attacking players. Since you are upstairs, you will likely hear the doors being opened and have an opportunity to surprise them. You should also utilize windows and balconies if they are there. Heading out of a window or onto a balcony will confuse your attacker, giving you an opening to take them by surprise.
You shouldn't be afraid to leave your building when defending buildings. If another player has entered, jumping from a window and re-entering will allow you to sneak up behind them. You can take out relatively easily after this.
Defending Buildings from The Outside World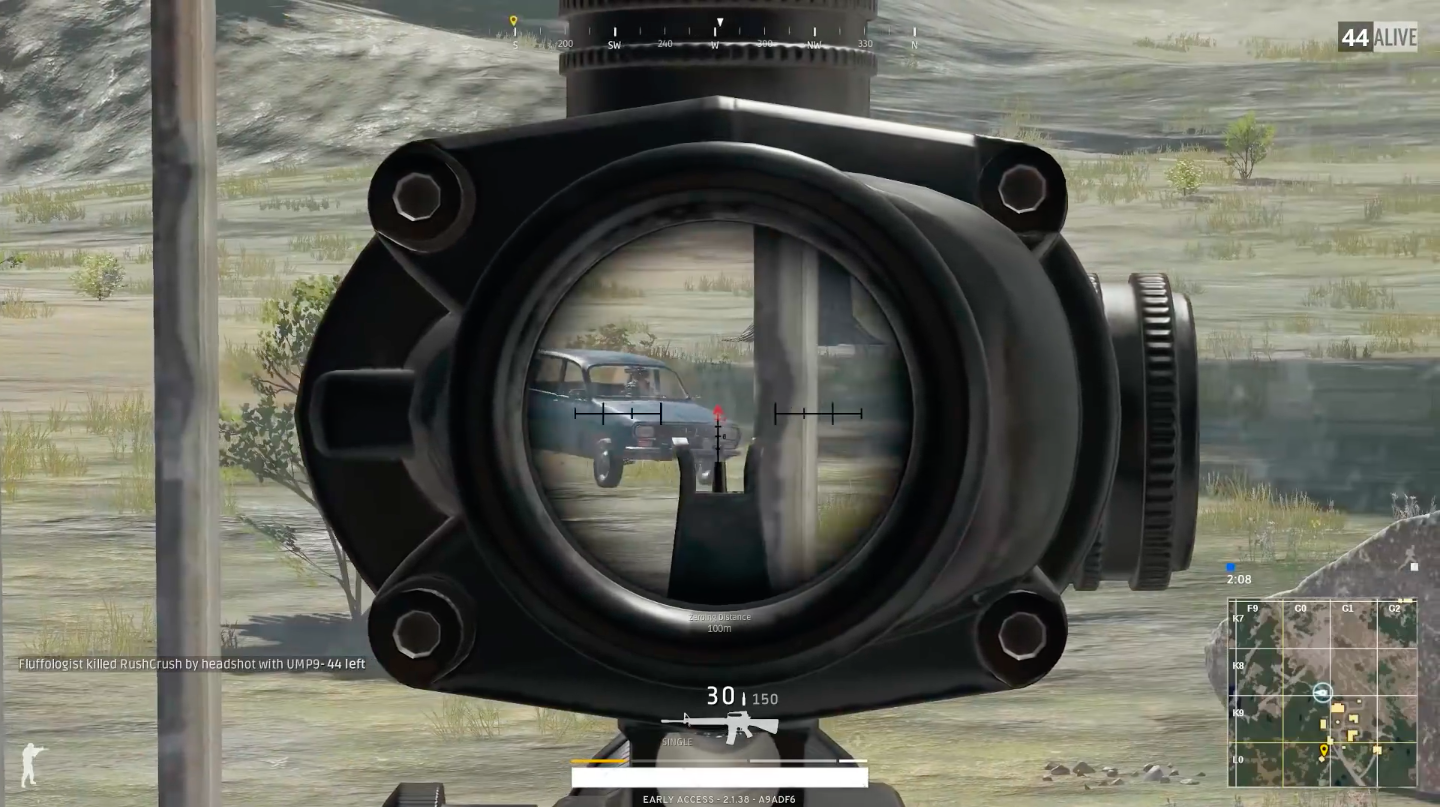 So, you've taken your building and are capable of flushing out anyone who manages to wander inside, what now? You now have to defend it from players outside and take advantage of this protection to get some kills. This is the fun part of defending buildings. When looking out from a window to spot kills, try and keep your location varied. It is easy to camp in one spot, but this is a big choice. Instead, you should try and peak from different windows each time. This will both confuse anyone trying to line up a shot and give you vision over the largest area around your house.
Defending buildings can help you rack up kills, but you should consider if you need to loot or not. When you kill a player outside of your building, it might be tempting to run over and load up on their gear. Most of the time, you shouldn't. If you've looted correctly, then you shouldn't need to be stocking up on loot mid-game. This dead body can also attract other players. It is often more worthwhile as a trap than as a source of loot.
You can leave the building if you want to though. Staying statically in there won't always make it easier to defend. If a player leaves your line of sight halfway through a firefight, letting them get away will be a danger to you. It is fine to leave the building to flank a player and outwit them.
Once you master defending buildings in PUBG you'll be able to find a good spot to stay and rack up kills. If you do this, you will be able to get the most kills that you can while keeping yourself safe, getting more wins.