Valorant is a complex game. With the various agents and weapons at play, you've got a lot to master if you really want to win more games. The first decision you really need to take though is which agent to play. If you're going to play Valorant as Cypher, then mastering abilities and when to use them are vital. Cypher is a sentinel, so you'll be playing in a support role. Cypher exceeds at settings traps to move enemies around. If you play Cypher in a skillful way, you can make it difficult for enemies to get around, get kills, and close off entire areas to help to win more games.
Cypher is a Valorant agent that requires a bit of skill in the game. You have to be pretty familiar with the layout of the maps. On top of this, a good sense of where the chokepoints form is necessary if you want to set your traps up properly. This guide covers tips and tricks for Cypher's abilities, so you can always use them in the right place and make the most out of them.
Valorant Cypher Abilities Guide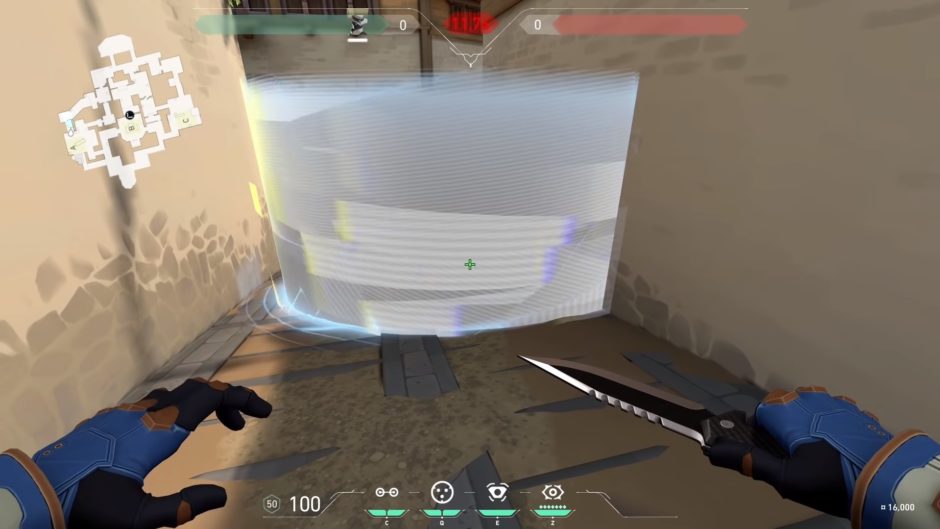 Cypher's abilities are based around traps and generally being kind of an irritating player. Using these traps in the right moments and places on the map is the most thing to learn with Cypher.
Tripwire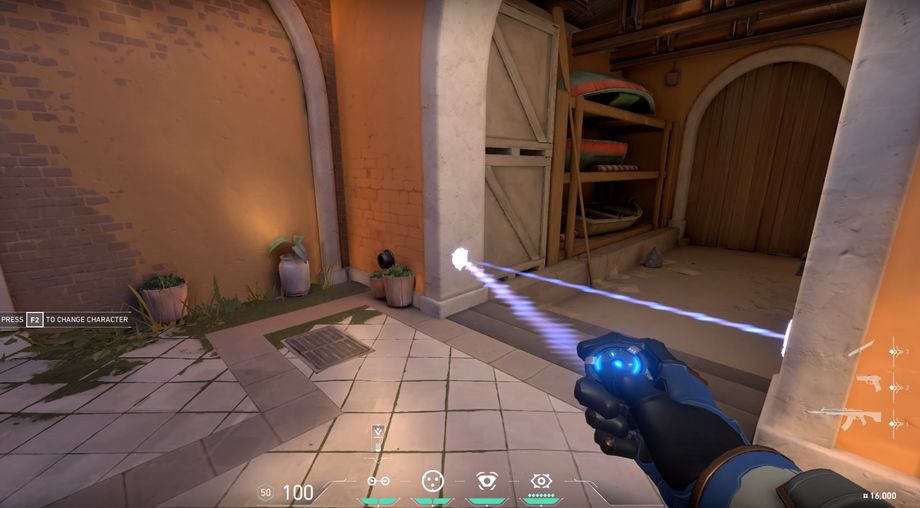 The tripwire is a pretty simple ability on the surface. It is a wire that you can set up between two walls. Unfortunately, enemies who walk through it don't do comedic pratfalls. Instead, they're restrained and turned into a pretty easy target. This is pretty effective for stopping a single enemy in their tracks. However, you're going to have to be quick to react to it if you want to turn a minor inconvenience into a kill. These are some tips to use it.
The Trap Can Be Destroyed – Enemies' can destroy the trap, so you can't just leave it lying around assuming it'll provide an easy kill. However, even if the trap is destroyed, you get a good idea of where the enemies are.
Flank Prevention – When pushing forward, a tripwire makes a great device to guard your flanks.
Combine with Other Abilities – Throwing down an AOE attack on a tripwire area is going to make it effective even if no one is around to get the kill.
Redeploy – This ability can be moved and redeployed, so you can take it with you if you're forced onto the defensive.
Valorant Cypher – Cyber Cage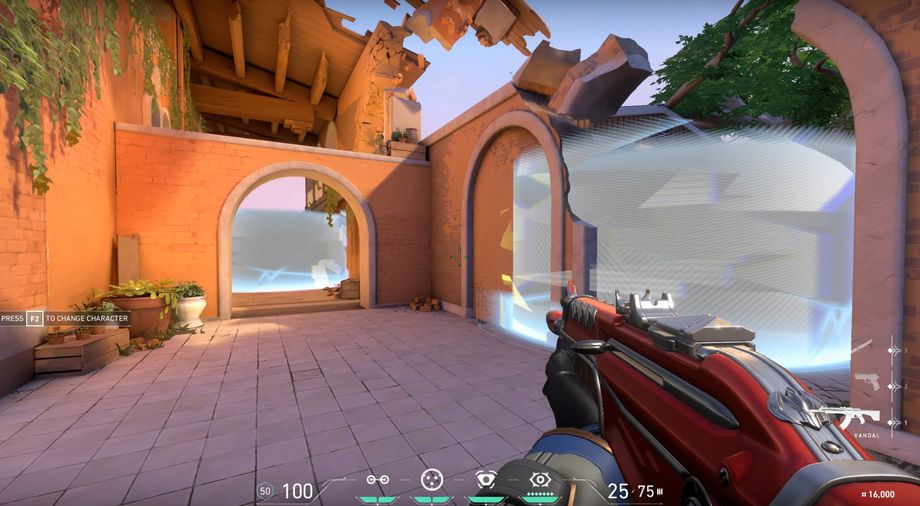 Cyber Cage is another trap with great potential if you use the right placement. This is a little activation device that you throw out to set. Once it is activated, it creates a cage that slows down enemies that pass through. It might not be as impressive as a cage that locks everyone up, but you can't have everything. You can detonate one at once or all at once. These are some tips for using it properly:
Space – Space this out from your other abilities. This acts similarly to the tripwire, so you don't need both in succession. Setting up an obstacle course is kind of overkill.
Cover – As well as slowing players who go through, it gives a kind of distortion effect. Using it as both cover and a trap can work really well. You obscure the line of fire and add a punishment for enemies' who try and brute force their way through.
Watch it – This is a slowing effect, so setting it off and leaving isn't going to be particularly useful.
Bomb Sites – This might be billed as a trap, but chucking it directly at a bomb site works too. This will slow everyone in there down and let you take some easy shots.
Spycam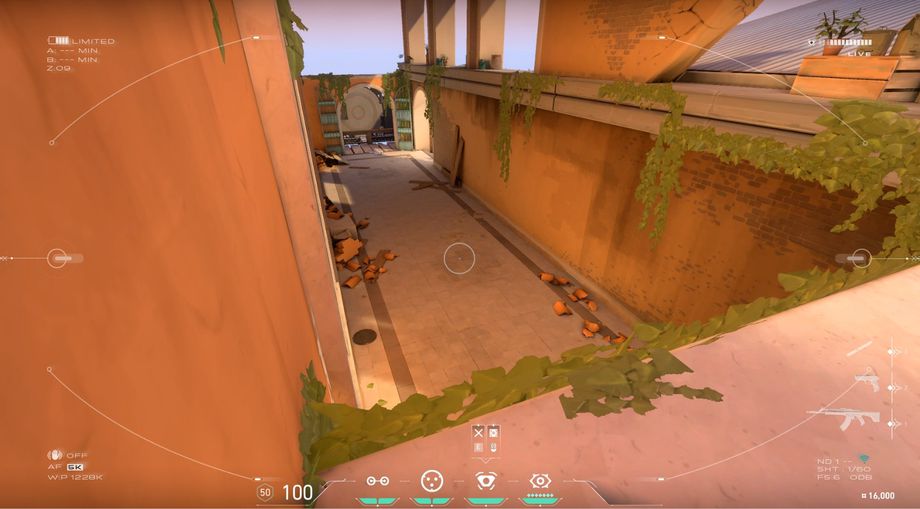 A Spycam is a remote camera that you can set up. After you place it, you can view the video field. Within this field, you get great vision, but also an attack. Left-clicking fires out a tracking dart. This will recharge for another shot once it is killed or if you pick it back up. These are some tips for using Cypher's spycam:
Placement – This can be destroyed, so try to place it somewhere with a combination of stealth and giving you visibility.
Not in Use – When not in use, this spycam turns invisible. However, if an enemy knows where it is they can still destroy it.
Stay Safe While Spying – When you're viewing the spy camera, you're immobile. Use some common sense and don't view the feed unless it is safe to do so.
Darts – The darts can be effective at enemies since they mark those enemies after a hit. However, they can also help your allies by providing a distraction. If you want to help a teammate in their firefight, use your darts to get up in the enemies' face and distort things.
Neural Theft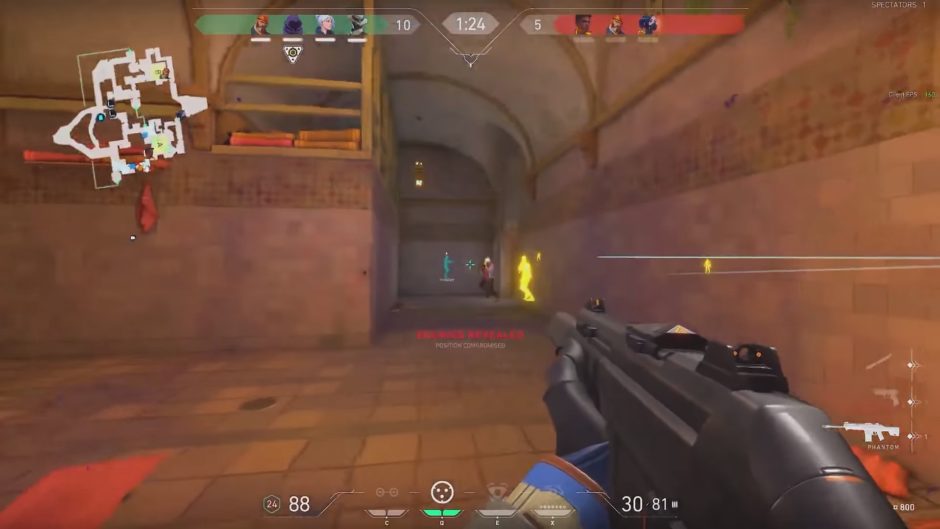 Neural Theft is Cypher's Ultimate ability, this one is a bit grisly. Cypher can use the corpse of one of his enemies' to reveal the location of that team's living players. This one is pretty much as good as it gets with information on an enemy team.
This one of Cypher's abilities is essentially quite simple in its use since it is a really helpful ability. Bare in mind that you only see enemy locations for a limited amount of time. Get a feel for how long it lasts and make sure you have time to register where everything is. This ability is best used when you're about to start defending, or about to start attacking. This gives you the upper hand against an enemy at a key moment.
Should You Play as Cypher in Valorant?
Cypher is one of the most fun agents to play as, but he requires a good sense of timing. These tips and tricks should help you out when using Cypher's abilities, the rest comes down to knowing the maps and learning the abilities of others. Cypher is the agent to play as if you want something that requires a little more strategy. You've got to have a good head for timing and great knowledge of chokepoints on the map.
Our other guides to Valorant can help you nail the rest of the game's mechanics: