Valorant is a complex game. With the various agents and weapons at play, you've got a lot to master if you really want to win more games. The first decision you really need to take though is which agent to play. If you're going to play Valorant as Raze, then mastering her abilities come first. You can't work on the rest of your gameplay until you've completely mastered your agent. This Raze guide can help you out with that, covering tips and tricks along with how to use the abilities.
Raze is one of the more interesting Valorant characters. While great as an out and out attacker, the abilities here have great potential. There are already some interesting tech moves to be done using these abilities. When part of a balanced team, you can make a lot of progress playing as Raze. This guide covers how to do that.
Valorant Raze Abilities Guide
Raze is one of the most fun agents to play as in Valorant. She fits well into quite a lot of compositions, which is really helpful.
Abilities are really important for playing well in Valorant. However, one of the biggest issues with players you'll find is that they don't know when to use them. Understanding the abilities of each agent is really important, but so is actually using them at the right times. This is what you need to know about each of Raze's abilities, and when you can use them to their best effect.
Boom Bot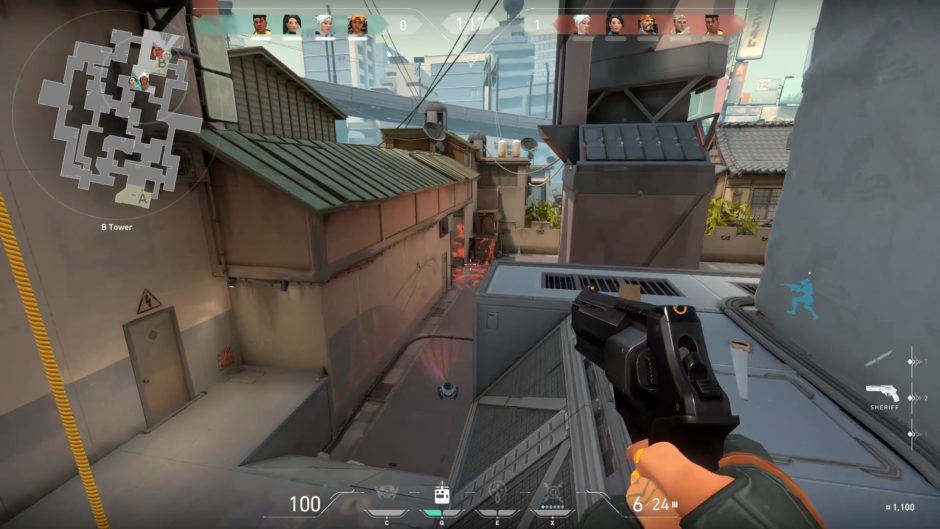 The boom bot is a fairly cute little robot, looking like a Roomba. You can use it to clean out a section of the map. It will scuttle along once you set it off, and change direction when it hits a wall. If it sees an enemy it will lock onto them, then it will explode. It does a fair amount of damage. However, players can destroy it before it explodes. There are a few uses for the boom bot for playing Valorant as Raze:
Clear an Area with the Boom Bot – In Valorant, Raze's boom bot can be dispatched down a corridor or lane. If it encounters a player, it will either do heavy damage or otherwise explode. You can use this to clear out an entire lane at a time.
Follow Up – With this running, you have a few options for how to follow it up. You could follow along after the boom bot, and pre-emptively take shots at whoever it finds. This uses the boom bot to scuttle enemy players giving you an advantage. This way kind of wastes the little robot's potential though.
Take Another Route – The bots provide a kind of recon where it heads since you hear happen, you can take advantage of this. You could take another lane that leads to the same spot, the boom bot should close in from another direction. It will either distract or take out an enemy. This lets you take out two routes at once rather than just one, and come at an enemy from a few directions.
Valorant Raze Guide – Blast Pack
Blast pack is one of Raze's most versatile abilities. You can use it offensively, defensively, or even as mobility. This is one that is going to take quite a bit of practice though. It is a pack that you can throw onto surfaces, it sticks there. You can then detonate it pretty easily. There are analogous weapons to this in most other shooters like Fortnite, PUBG, or Warzone. These are some options for it:
As a Trap – You Lay the blast pack and blow it when it can do some damage. This is the most vanilla use of this weapon, but it'll get the job done.
Crowd Control – Blowing pre-emptively to force enemies back down a corridor works too. An explosion that damages those at the front of the pack can buy you a little time to get your team around and positioned to deal with attackers.
Pushing forward – You can chuck these, so throwing them ahead to scatter enemies or do some damage works too.
Movement – This is by far the most interesting use. You can blow these packs right by yourself to propel forward or into the ait. You can use it to push yourself in the air to land on a surface. However, you can also send yourself flying down a corridor to rush in. The uses for movement with the blast pack can really shake a game up and most enemies don't see it coming.
Retreat – This is a form of movement, but it is worth mentioning independently. If you save a blast pack, you can use it as a get out of jail card when under pressure. Throw it down and let it propel you back to safety.
Paint Shells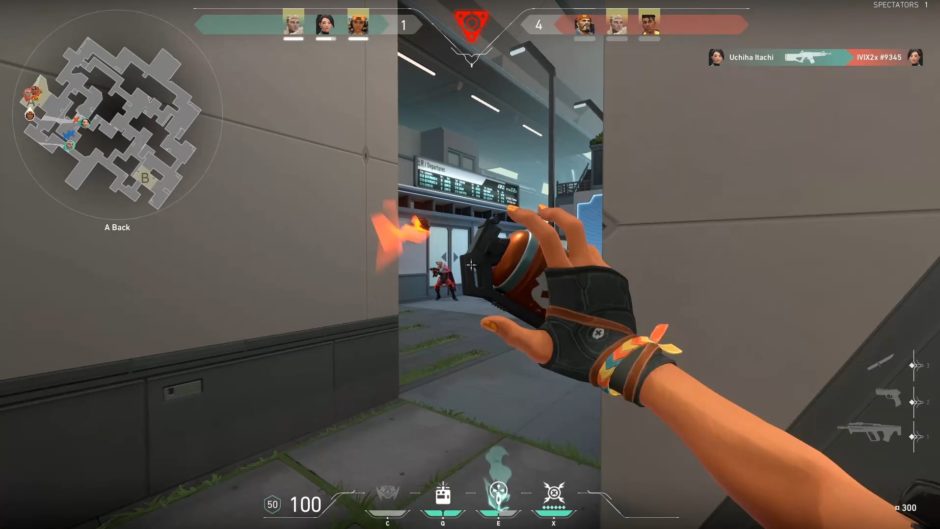 Paint Shells are a pretty fun version of a grenade for Raze. These grenades can be thrown, they explode, then split into smaller grenades, which then explode again. If someone is caught in range all of these explosions are going to do a lot of damage. These are the best times to use these:
Offensively – The offensive capabilities of this are pretty self-evident, throw it at the thing you want to die. This isn't the smartest use of them for you.
Stop a Push – You can use these really well to stop an enemy team pushing against you. Since the explosion spreads quite far after its first blast, it buys you quite a bit of time. They do enough damage that enemies won't go running into them either. Just try to throw them at the last possible second, it has the greatest effect here.
Sage – Playing with a Sage on your team is going to help with using paint shells properly as Raze. If they can catch a player in the slow orb, they're dead with a grenade hit. It is worthwhile coordinating this since you can get a lot of free kills this way.
Showstopper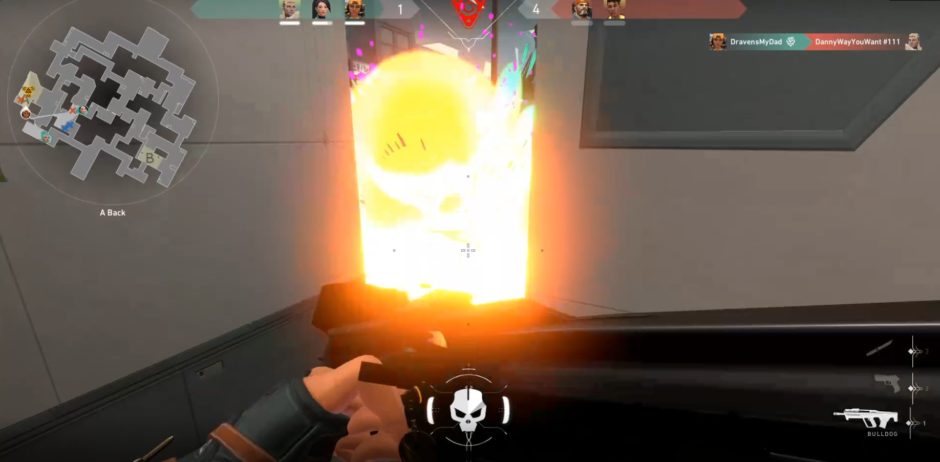 Showstopper is the big ability in Valorant for Raze. It is a rocket launcher with a short cool down, it fires a fast rocket that has a large AOE effect on impact. This works great for disruption and doing damage. However, you can hurt yourself with these rockets, so be careful to aim far enough away. These are some tips for using it:
Using this defensively lets you push enemies back. When combined with a high leap with a blast pack, this is effective.
For the most part, the keep only thing you'll need to keep in mind is a decent line of sight. This is harder to come by in some maps, so keep this in mind.
Try to fire at an enclosed space, but from a distance.
The radius of the rocket can be tricky to master at first, but with some time and practice, you'll have a good judge of how big of an explosion you're going to make.
Raze
Those are some general tips and tricks for playing raze. In Valorant, Raze is a really fun aggressive agent to play as. She makes a decent addition to most team compositions. Our other Valorant guides can help you with the other mechanics at play in the game, and how to master them.
Other Helpful Articles: