Valorant is a complex game. With the various agents and weapons at play, you've got a lot to master if you really want to win more games. The first decision you really need to take though is which agent to play. Viper is one of the harder agents to play as in Valorant, but one with some of the highest potential. Learning how to use Viper and her abilities just right has to be your first step. This gives you a base to develop and learn more intricate mechanics.
Viper's abilities include smoke for blocking the site of enemies, walls to zone things out, and even a giant dome of toxic gas. These are some of the most interesting abilities in the game. Viper is a fun mix of controlling enemies and doing a bit of damage. She makes a good addition to any team. Viper has a unique mechanic in her fuel gauge. Watch this, since if it runs out you won't able to use some of your abilities. These are some tips for using Valorant's Viper as well as possible.
Valorant Viper Abilities Guide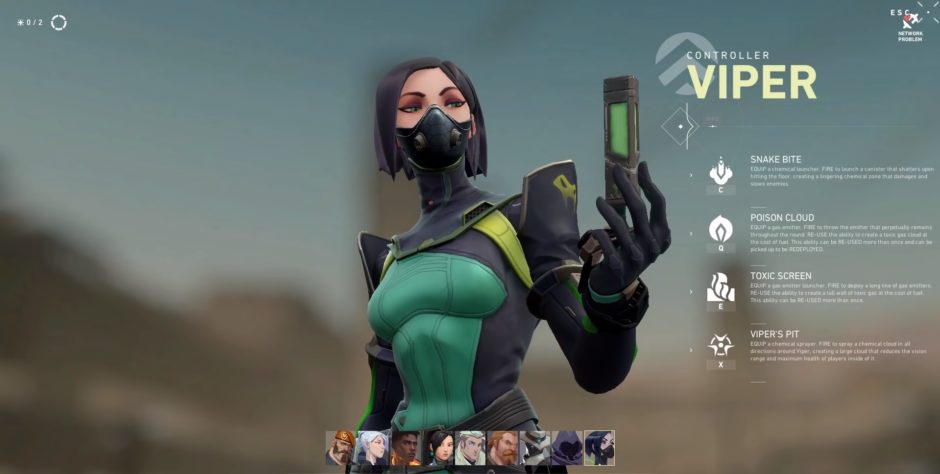 These are Viper's abilities in Valorant. Using abilities right isn't just about spamming them whenever you can, they cost too much for that. Instead, you've got to use them at the right time. These are some tips on how to get the most out of them:
Snakebite
Snakebite is Viper's first ability. You can use it twice, which is nice. You can fire a projectile that turns into a pool of toxic acid. While this might seem like a relatively simple ability, it can be used in some interesting ways. These are some tips on how to use this one of Viper's abilities properly:
Bounce – The projectile can bounce off of walls to let you fire out of your line of sight. Mastering the curves for the bounce is really important for getting more out of this ability.
Damage – Enemies take more damage than you in the AOE. Use this to your advantage if you can't get away from enemies.
Get Some Space – This works great as a get off me attack. You can throw it at the ground to give yourself some space.
Round the Corner – Use the bouncing element to throw it around corners and complicate an area before you enter.
Bombs – Try to bounce it into a spot where enemies' have to diffuse bombs. This can pretty much stop them in their tracks, making them pause in defusing or taking a lot of damage.
Control Space – You can't control too much space with this attack compared to other abilities, but it is still worthwhile as a tactic to use it.
Poison Cloud
This is a gas emitter you can throw; it can be turned into a large toxic smoke once you ignite it. This dome blocks the sight of people and can be really useful for controlling space. You can pick it back up and re-throw it afterward, so if you throw by mistake you can recover.. This is basically the smoke grenade. This and Snakebite should be bought most rounds. You don't take any damage inside of the orb, so it works as cover. This one is pretty simple, but these are some tips for using it right.
Bombs – Use the cloud to disguise yourself planting a bomb, or to avoid enemy fire.
Walls –  It isn't as useful as other abilities for this, but Poison Cloud still has great zoning potential.
For Stealth – You can use it to reposition without enemies' seeing your movement.
Cover – If you're in a tight spot and need some cover, the smoke will work well to hide you for a few seconds.
Toxin Meter – This dome will consume your toxin meter. Keep an eye on it, or you'll be left exposed when your dome runs out of juice.
Maps – It is pretty important to know the maps well if you want to use this properly.
Toxic Screen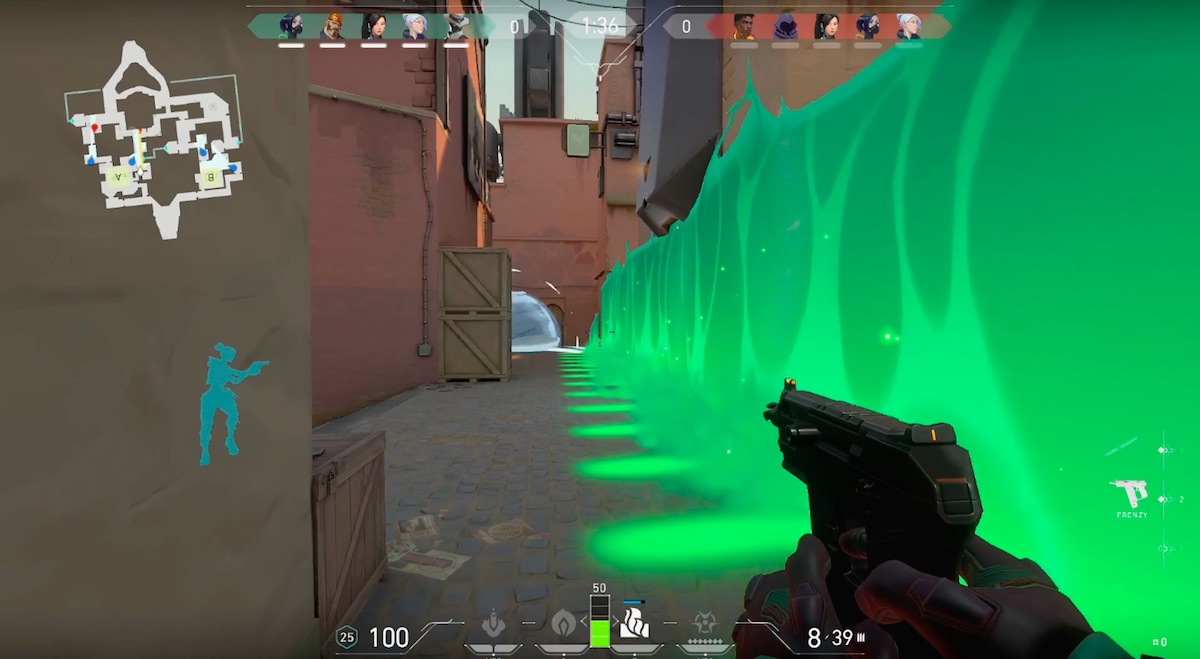 This deploys a large gas wall. No one can see either side of it. This can hide you, but your teammates will be affected by it just like other players. This one is pretty basic in function so the tips and tricks of this one of Viper's abilities aren't as in-depth. These are some basics to keep in mind though.
Watch the Meter – This uses up your meter, so it can't last forever. Be aware of what your meter is when you use it so it doesn't run out at a bad time.
A Low Meter – You can still use this one of the Viper's abilities when your meter is low, but only for some things. Throwing it down to provide a few seconds of cover and disorientation might be all you need to bolt around a corner or re-position.
Zoning – The main use for this thing is zoning. When you throw it down, make sure your teammates are aware of where you're trying to move enemies too. Coordinating this is going to make it a lot more useful.
Viper's Pit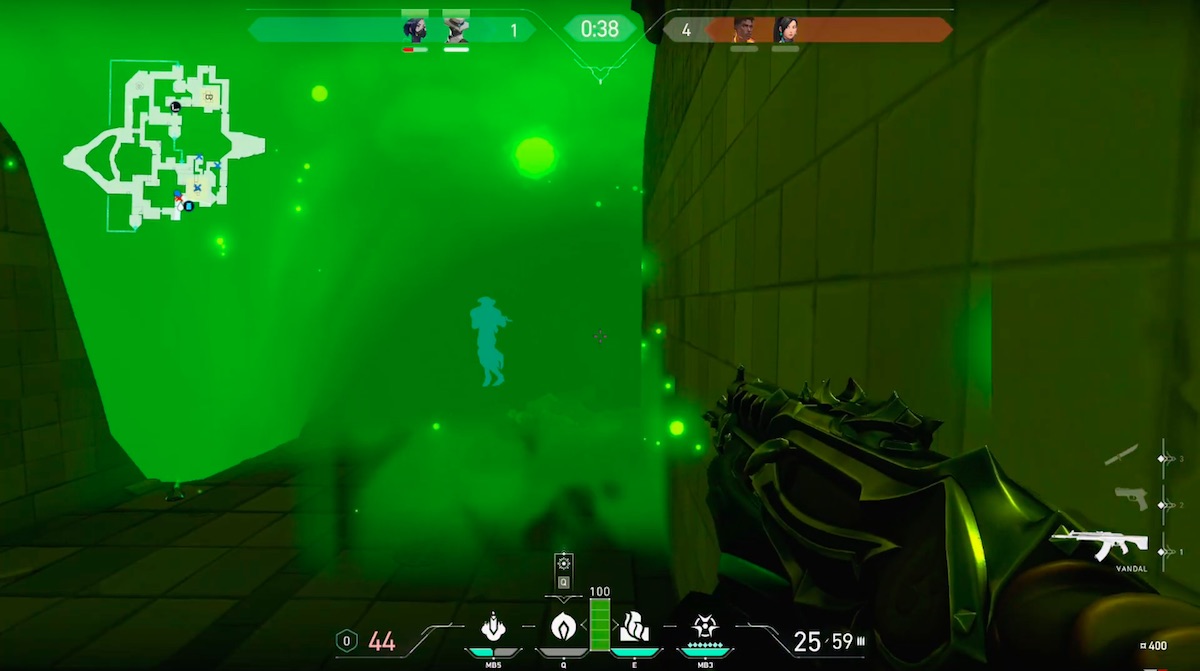 Viper's ultimate is a huge toxic cloud that covers a huge area. This lasts as long as you stay inside of it. You can see enemies highlighted inside of the cloud. Great for getting kills. This one is particularly useful in bomb situations too. These are some tips and tricks for it.
Use Other Abilities as Cover – When you're preparing to launch this, you can use a smoke dome to give yourself cover and take enemies by surprise. This is great if you're worried about teammates pre-emptively moving out of the area.
The Smoke – You can see enemies glowing in the smoke, but they can't see you at all. You can use this to cover while planting a bomb.
Damage – You take no damage in the pit, but your enemies and teammates do. Try not to kill any of your friends.
Shotguns – They're not the best weapons in Valorant, but this pit is kind of perfect for them. Don't be afraid to use up close and personal weapons in here, they'll get the job done.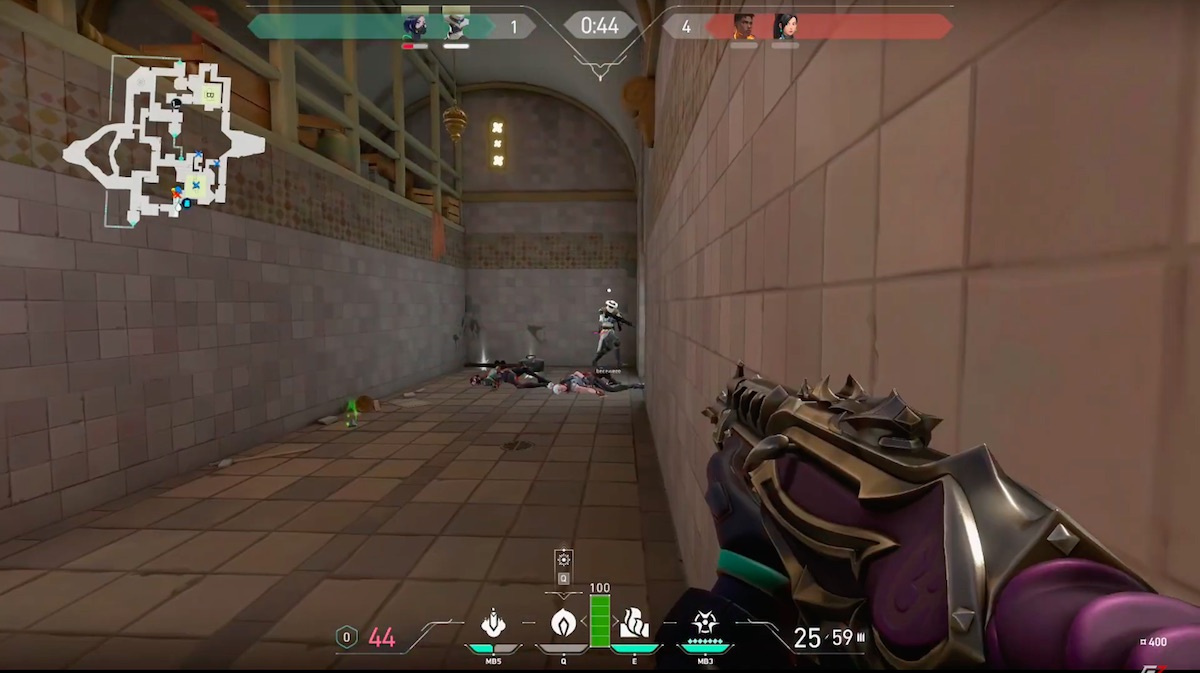 Viper is great for controlling the map and enemies. Using her abilities right is vital for getting control, and timing is important for keeping track of her fuel. In a properly organized team, Viper can help you control the flow of the game and win a lot more rounds.
Our other Valorant guides might also be helpful for mastering the other mechanics at play in the game: