Apex legends newest season has brought quite a few changes but only one new gun. This minor change is deceiving though. With adjustments made to everything from firing rates to the hitboxes of characters, it is hardly business as usual for Apex Legends. While new weapons might not be showing up in their hundreds. The game is changing and adapting its current weapons with each update. This Apex Legends Season 3 Weapons Guide will cover which weapons are the best in Apex Legends. As things change, so should your choice of weapon. These are the Apex Legends Season 3 guns to go for whenever you loot up.
There are now 22 different Apex Legends Season3 Weapons! This is a fair amount. With quite a bit on offer, looting can be a bit confusing. Even if you drop into the best place on the Season 3 map, you might not know what loot to go for. A lot of this comes down to the type of player you are. The best Sniper Rifle in the world isn't going to help a player who sticks to close combat. This guide will cover the best Apex Legends Season 3, and which Apex Legends Season 3 guns you should go for when looting. No matter what type of play you are, you should be able to find the right weapons.
Apex Legends Season 3 Weapons – Assault Rifles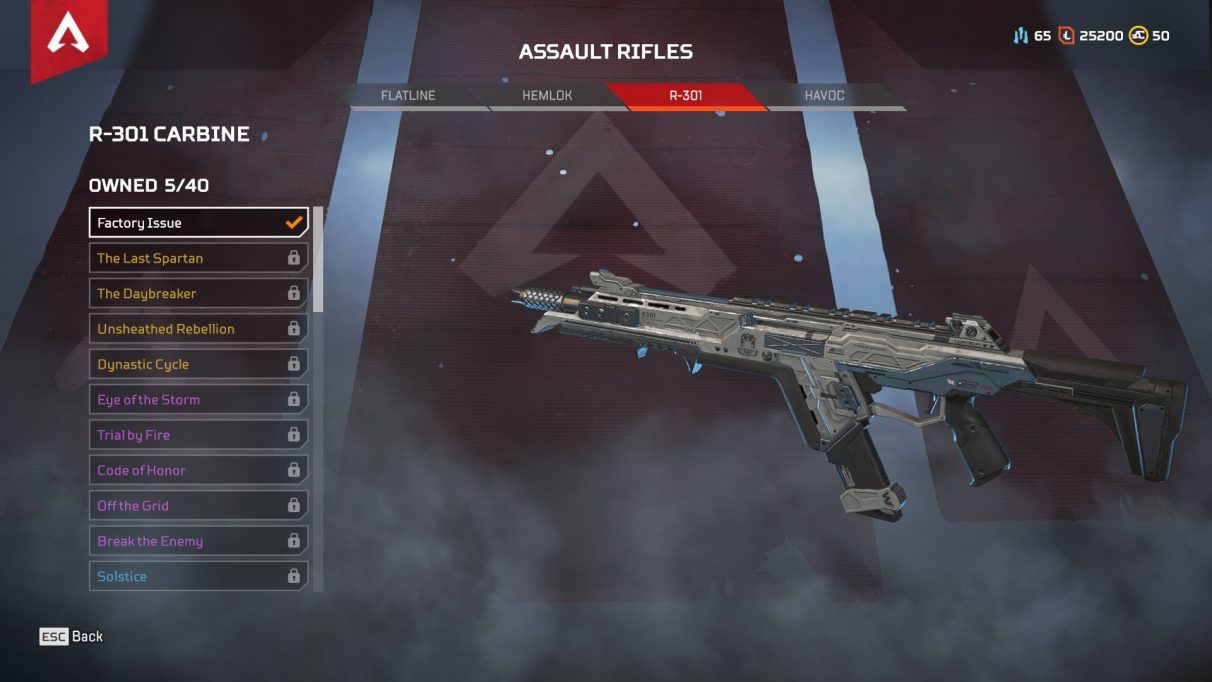 R301-Carbine –This weapon features by far the fastest fire rate and strongest recoil control. This makes it a responsive weapon that packs quite a punch with its damage. This is one of the best guns to pick up. If you're aiming for all-round assault rifle, this is one of the best Apex Legends Season 3 Guns to go for.
Havoc –This weapon has been in the game quite a while, but it isn't the best Assault Rifle available. It can take a while to reach its full power. When it does though, you will get a decent damage rate and be able to send off quite a lot of shots in quick succession. However, the recoil on this weapon can get quite difficult to control following firing at such a pace. While the damage rate is good this is a weapon for those with great control over their movements.
VK-47 Flatline – The flatline is a bit of an average weapon. It doesn't have any particular quirk that makes it stand out. If you get creative with the attachments, you can push this weapon into something special. Otherwise, it is a solid chance to take with you while you get something better.
Hemlok –This one is a burst Assault rifle. It fires a few bullets in close succession. This makes it lethal in the hands of someone who knows to aim. However, Bursts are a bit riskier than normal assault rifles. It isn't as fast in Season 3 as it previously was. This makes it something of a specialist choice for players after an Assault Rifle. 
SMGs – Apex Legends Season 3 Guns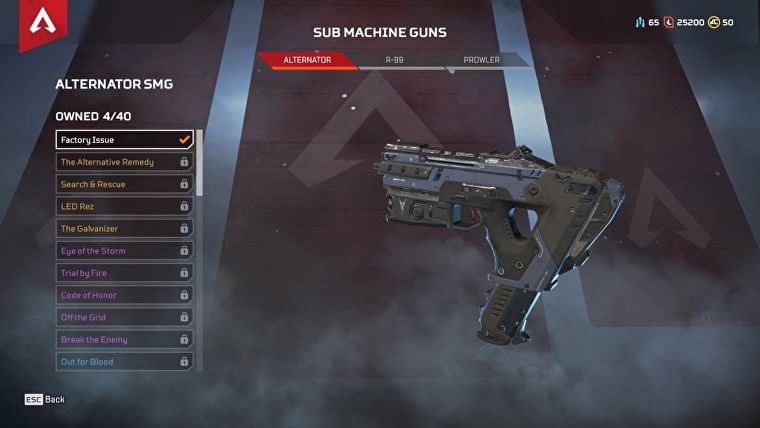 Alternator – The Alternator fared considerably better in Season 2 than most players expected. However, its advantages have largely been removed in Season 3. This has left it as a fairly middle of the road weapon. It isn't exactly bad, it still does its job. However, if possible you should go for a different SMG since it has now been nerfed.
R-99 – This one has a really fast fire rate. You get through ammo quickly. When combined with a steady hand aiming, this is one of the best Apex Legends Season 3 weapons. The recoil on this weapon is higher than it was in previous seasons. It can still be very effective, but be aware that your muscle memory of dealing with its recoil may be a little off on the new map.
Prowler –  This one is a Burst SMG which has its own drawbacks. Ideally, you're going to need the Receiver Hop-Up attachment to make it worthwhile. This makes your bursts into a powerful asset. Without it, you may struggle to get enough rounds out to do the damage that you need.
LMGs – Apex Legends Season 3 Weapons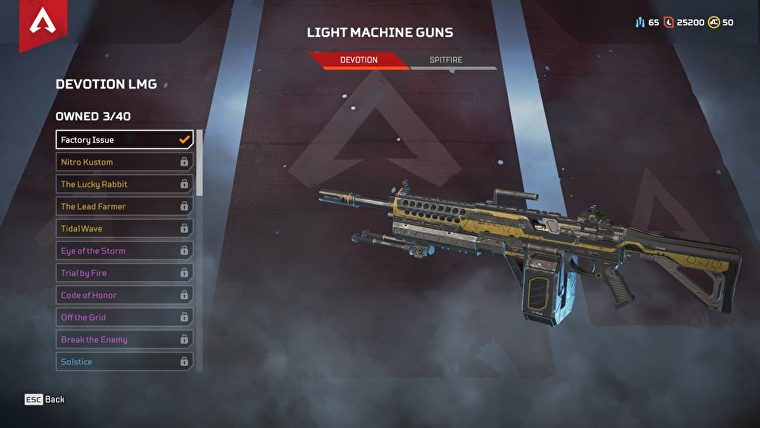 Devotion –  This entry into the Apex Legends Season 3 Guns features a pretty impressive set of stats. It fires really quickly and with the right attachments you can get good control over the recoil. The main drawback is how long it takes to warm up. This makes it pretty ineffective in direct firefights. By the time you reach full power, you won't have long left to actually get your shots out. In the right situations, this LMG is great. However, you shouldn't rely on it for close combat.
L-Star EMG – This weapon falls somewhere between the other LMGs. It isn't as effective with damage numbers, but makes up for it by lacking the slow charge up of the Devotion or the recoil of the M600. This is a great LMG, if you can find it. It is a rare drop, so be on the luck out for it.
M600 Spitfire – The MG Spitfire offers some of the best damage rates for an LMG. However, it has been reduced from the last season. One benefit of this weapon is the high magazine size. This will let you fire off an awful lot more shots. This may have something to do with the recoil, which can be a problem. This gun is going to take some practise, but it can be an effective tool.
Sniper Rifles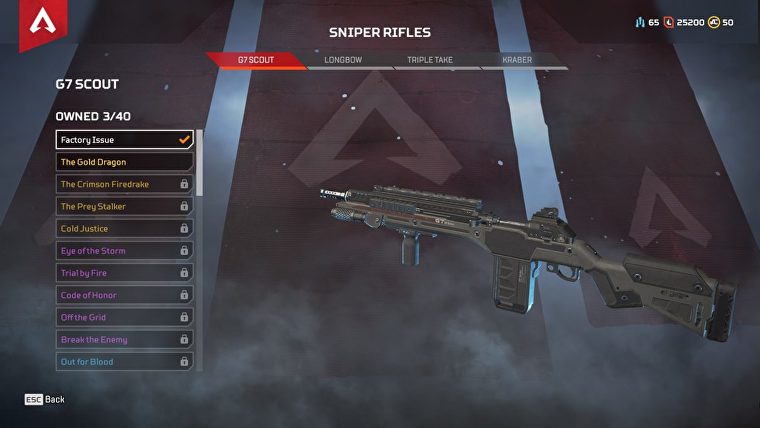 G7 Scout 7 – This is a Sniper Rifle that works pretty effectively at closer ranges than most others. This should make it easier for new players to get into sniping. It has a faster rate of fire than other snipers but still does a fare bit of damage. Its damage rate has gone up since last season, but it is still on the low-side for a sniper rifle.
Charge Rifle –This is a brand new weapon, so it is a little untested. However, it is already looking like an effective choice. It hits really hard when used correctly. While it has a strange recoil and low magazine size, it is quick. Being able to fire mini-shots making sniping a little more forgiving, as does the spread of the projectiles that it fires. This weapon should be pretty effective.
Longbow DMR– This is just as effective of an Apex Legends Season 3 Weapon as it was in the past. With a massive headshot multiplier this is the perfect choice for those with dead-on aim. The rate of fire has been slowed down though. This does make it more difficult to get those complete kills. However, if you can get the headshot you won't struggle with this gun.
Kraber .50-Cal –  This is a weird gun. It takes its own unique ammo and doesn't allow for any attachments. With such strange ammo, you only ever get 8 shots. This makes it a bit strange, but if you can get it then go for it. This is a fantastic weapon that is the perfect sniper rifle, the only problem is that it doesn't last long.
Shotguns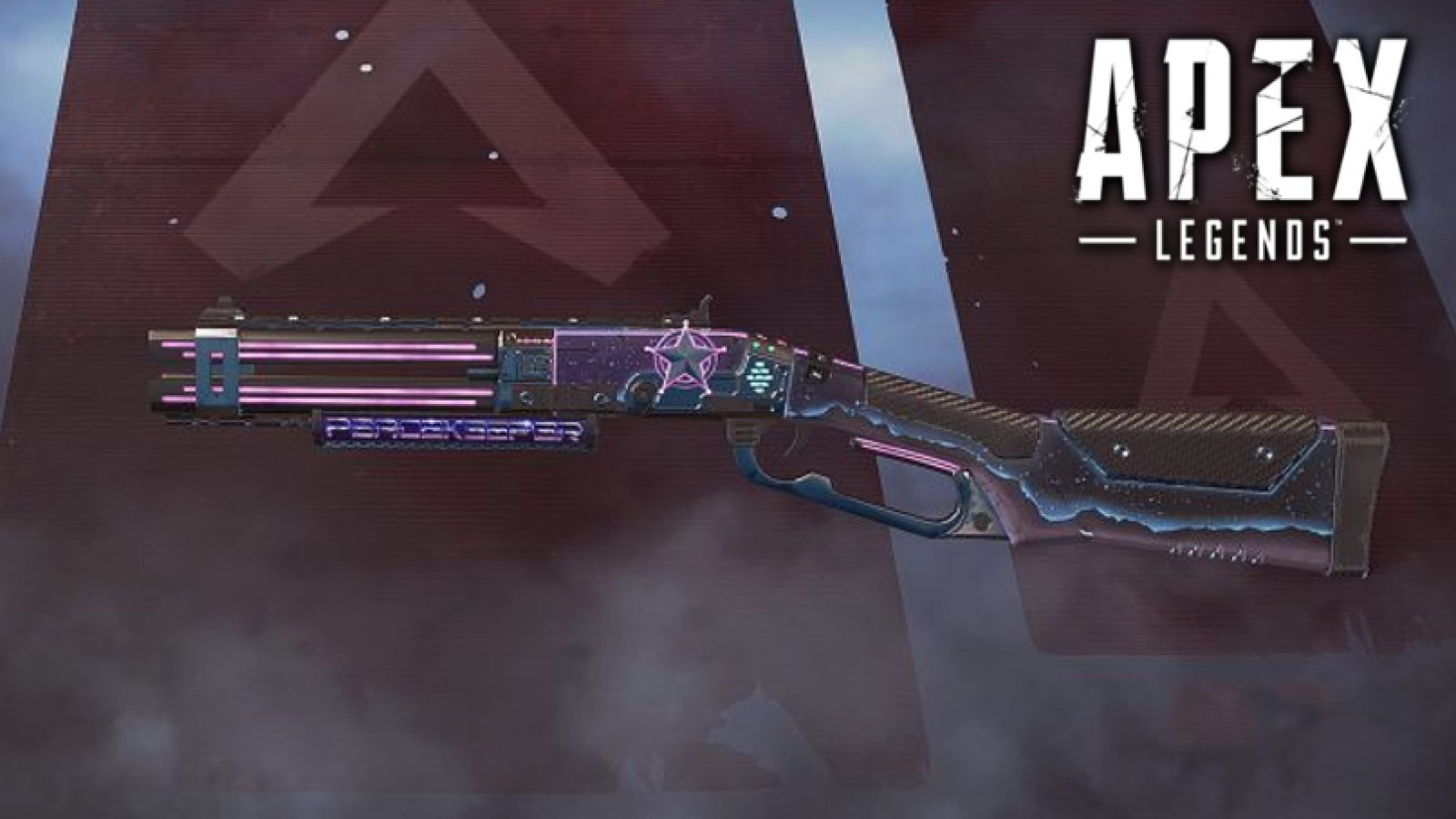 EVA-8 Auto – This is a lighter shotgun that will be helpful for beginners or those looking to improve. It has a faster rate of fire than the others, which makes it a lot more forgiving. This one doesn't do as much damage as other shotguns, but if you can take advantage of the fast fire rate you might win out. This is a good weapon for those who struggle with close combat.
Mozambique –  This weapon has had a big boost in Season 3. It does absolutely fantastic damage that should kill off any encounter if you're aim is right. The issue is its slow fire rate and having to reload after three shells. If you're using this weapon, you need to be effective at Close combat. This is one of the Apex Legends Season 3 weapons that could have done with a big more of a boost.
Peacekeeper – This is a classic of a Shotgun, if one that has had a few nerfs recently. It is rarer than it used to be, but if you're getting enough kills anyway then you shouldn't have too much trouble finding one. It has decent range, great damage, and it should get the job done without going through too much ammo.
Mastiff – This is another weapon that bizarrely takes completely unique ammo. You get 20 shots with this one. While its damage and fire rate correspond to how rare it is, you'll need to be pretty lucky to have one with enough ammo left in it when you need it. It is cool if you find one, but don't rely on it.
Pistols – The Best Apex Legends Weapons
P2-2020  This weapon doesn't exactly do great damage, but it is quite flexible and efficient. It shouldn't be your first choice given how ineffective it is, but if it comes down to using a pistol then the P2020 isn't the worst thing to have to hand.
Wingman –  This is a really powerful pistol, if one of the Apex Legends weapons that has been nerfed. You don't get much of a capacity for ammo, which can become a problem. If you're efficient with this weapon, it can still be a great tool.
RE-45 Auto – This pistol fires really fast but it barley makes a dent with its damage rate. While you can improve on it with some attachments, it might not be worth it when so many better weapons exist.
 Apex Legends Season 3 is looking quite a bit more exciting with the addition of Worlds Edge. Using the right Apex Legends Season 3 weapons is just the start though. If you want to have the best shot of winning more matches this season, you should be using the best Apex Legends settings and getting the best frames per second possible in the game.