Apex Legends features quite a few different characters with plenty of rare skins spread between them. However, as with every hero shooter, not every Legend is going to be relevant to you. Most players tend to gravitate towards a single Hero that they're particularly skilled with, hence the term 'main'. Even if you have a sub or two that you occasionally use, when you're looking for the rarest skins you're really after the rarest skins for the legend that you play. If you gravitate towards Octane there are plenty of skins out there for you. Some of the rarest Octane skins are among the coolest in the entire game.
The rarest Octane skins are typically those that are no longer available, so you might be sat on an old skin that's now one of the rarest! Octane hasn't been in the game for the entire run. This does limit how rare his skins are compared with others, but he still has more potential than really recent Legends. This is a comprehensive guide to every Octane skin, divided by their rarity! Some of them are so rare that you might not have even seen them in a game.
Common Octane Skins
These are the most common Octane skins in the game. Like with other legends, they are pretty dull. A brief change of flare is really all that you're treated to here. Despite being a bit plain, there quite cheap. Coming in at only 30 crafting materials, they hardly cost a lot. If you're after a mildly different look then these are a great choice.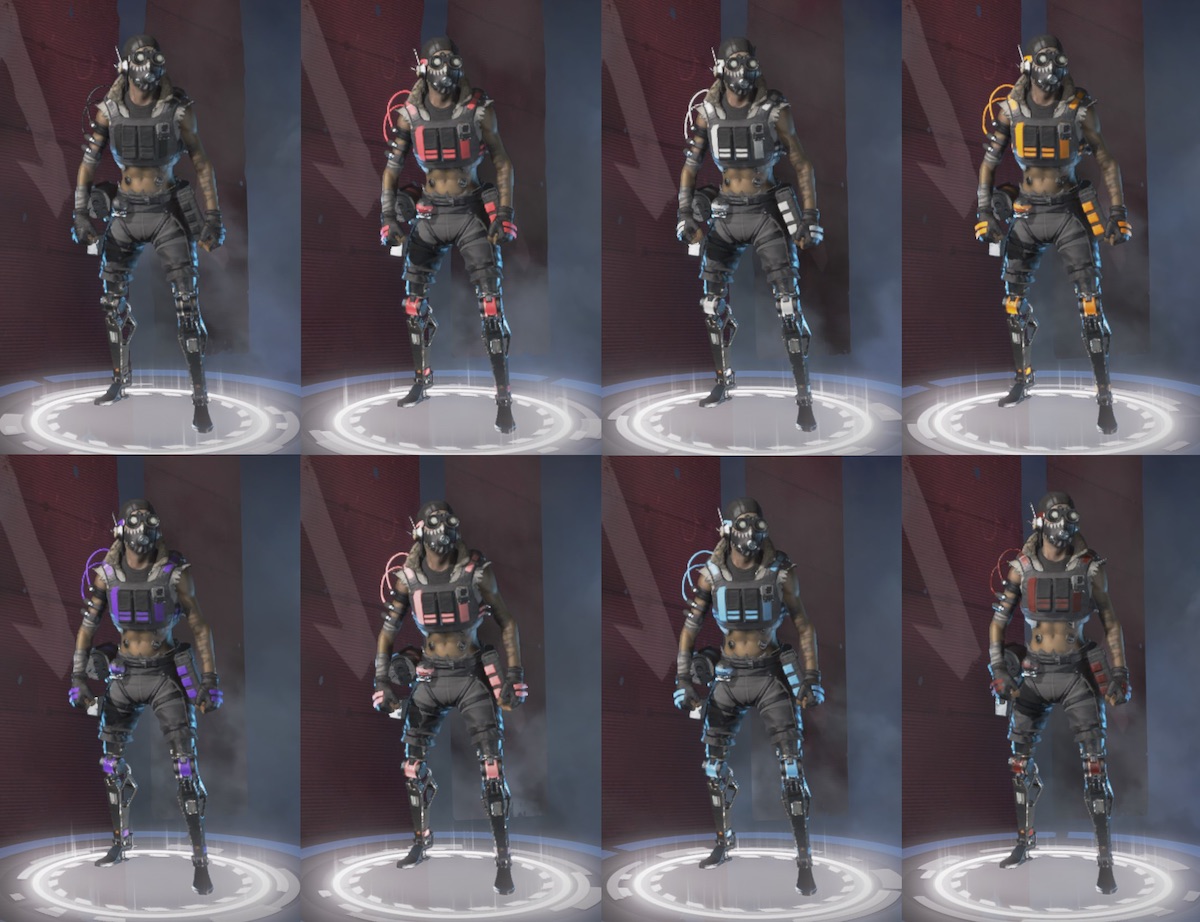 These are Midnight, Cardinal, Arctic, Mandarin, Orchid, Flamingo, Clearwater, and Vino.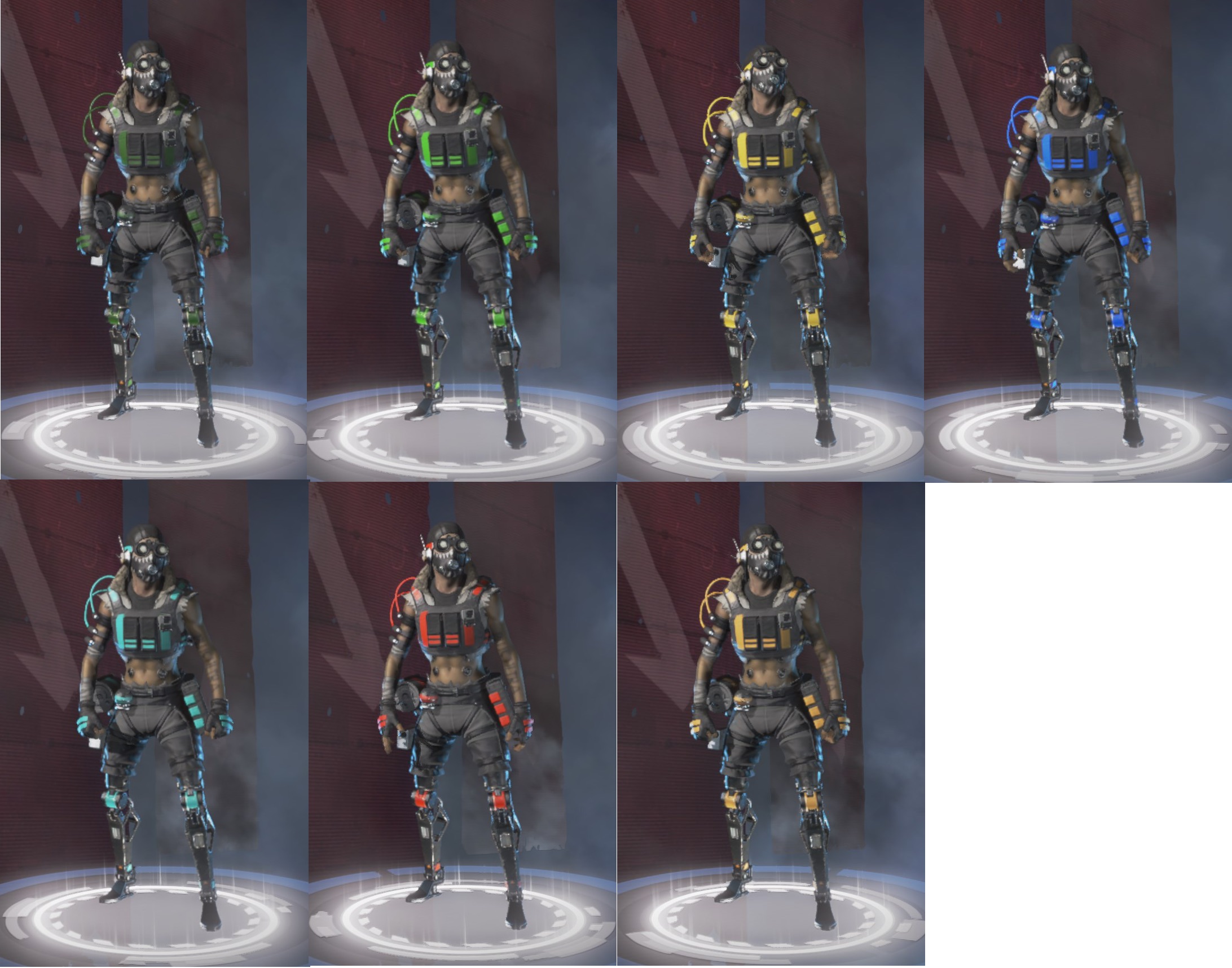 These are Evergreen, Limelight, Yellowjacket, Skyward, Hydro, Rage, and Sahara.
Rare Octane Skins
These are the rarest Octane skins in the entire game! Well not quite. Despite claiming themselves to be rare, they're only the second-lowest tier of skins available to you. These skins do a bit more than the last batch but not too much more. They aren't the rarest Octane skins, but they have a bit more going for them than the slight colors of the Common skins.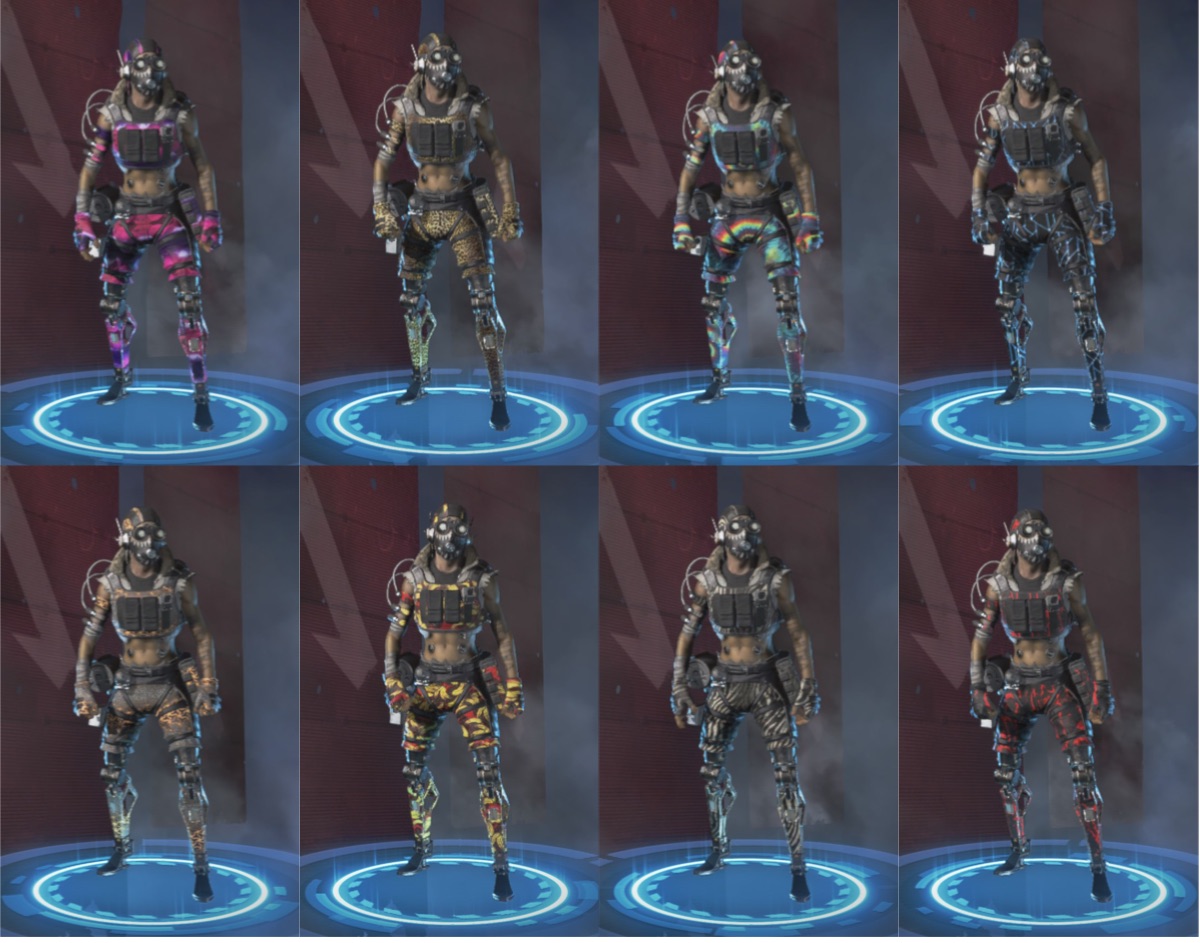 These are Head Trip, Prowess, Tie Dye, Circuit breaker, Vicious Cycle, Peel Out, Racing Stripes, and Bloodline.
These are Electric Synapse, Running Fatigues, Critical Path, Snakeskin, Ornamental Nature, Volcanic, and First String.
Messenger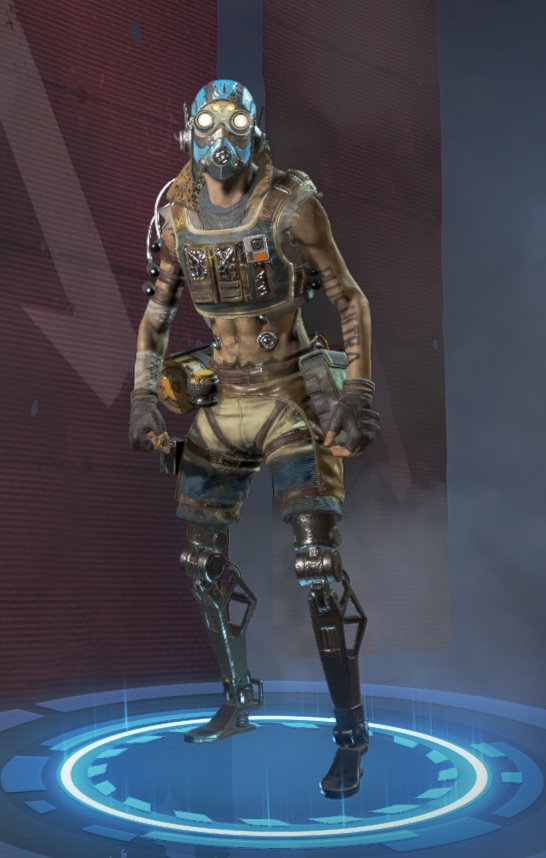 This skin was part of the first season pass. This has made it rarer than the other skins in this tier, but less so than a lot of others. It was unlocked at Level 48, so you did have to play quite a bit to get there.
Whiplash
This skin was exclusive to Twitch Prime. This is quite a common service though, especially among those who want the rarest Octane skins. This is a little more interesting but not as rare as some of the other Octane skins.
Glacial Pace
This one isn't particularly rare given where it originates from. It was unlocked at the first level of the Season 3 Season Pass. Anyone who bought the pass has this skin.
Epic – Some of The Rarest Octane Skins
These are where the skins start to get a bit more interesting. These are quite a bit rarer than the others. While they don't have the same level of visual flair as the legendary tier skins or stuff you'd see in Fortnite, some of these are the rarest Octane skins. Each has a different pattern that makes Octane look considerably different.

These are Fiber Optics, Daemon Hunter, Hack the System, Heat Sync, and Neural Net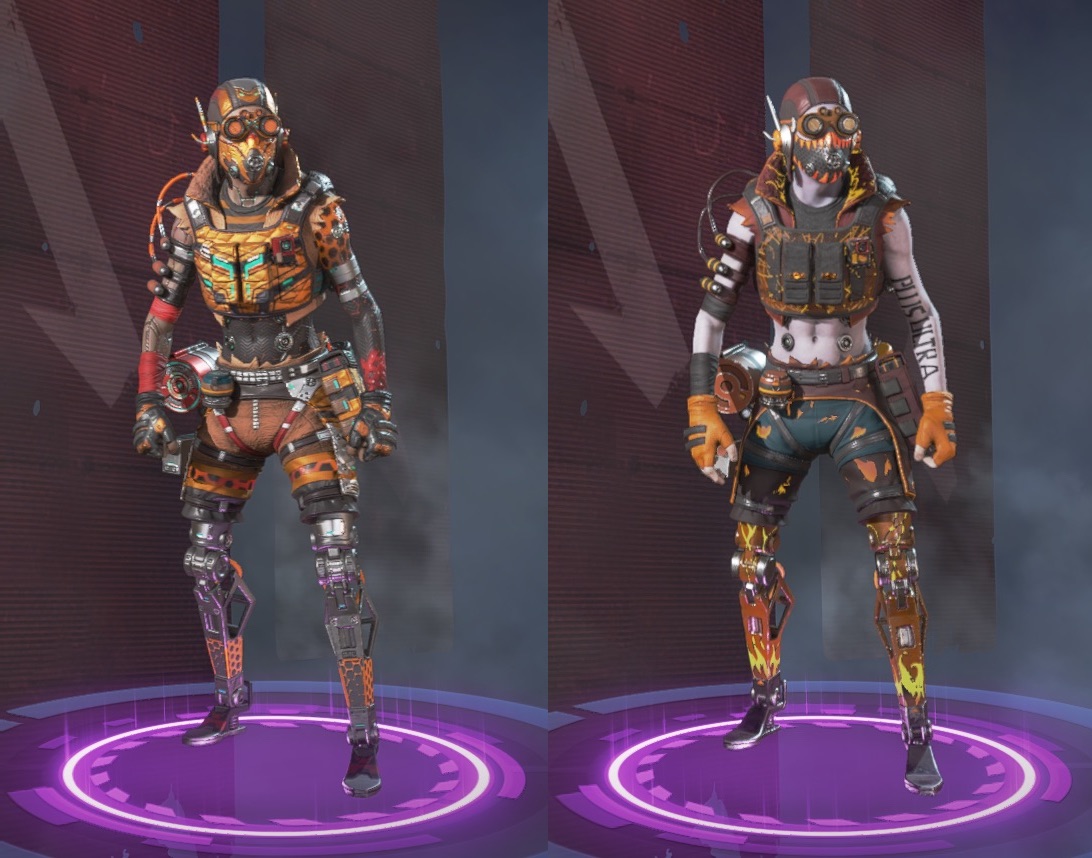 This is Hot Pursuit and Wildfire. Hot Pursuit was only available as part of the Legendary Hunt event and Wildfire was from the Fright or Fight collection. This has made them some of the rarest Octane skins since they're exclusive to events that are long over. 
Legendary – The Rarest Octane Skins
These are by far the rarest Octane skins available in the game. Each of these is going to really make you stand out in games. On top of this, they also look by far the most interesting out of every Octane skin.
El Diablo
This one puts Octane into some strange materials that obscure just about everything. With a bright red face, he looks pretty different from the standard look. This one isn't available very often and will cost 1,200 crafting materials when it is.
Speed Demon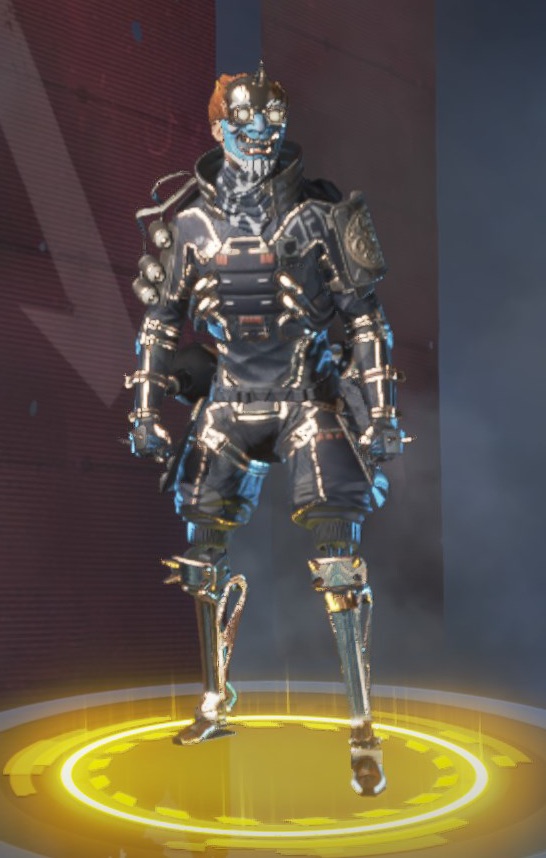 Despite the name, this appears to have nothing to do with the cartoon or the Michael Jackson track. It would have cost 1,200 crafting materials and is largely a recolored version of El Diablo.  Nice and simple.
The Victory Lap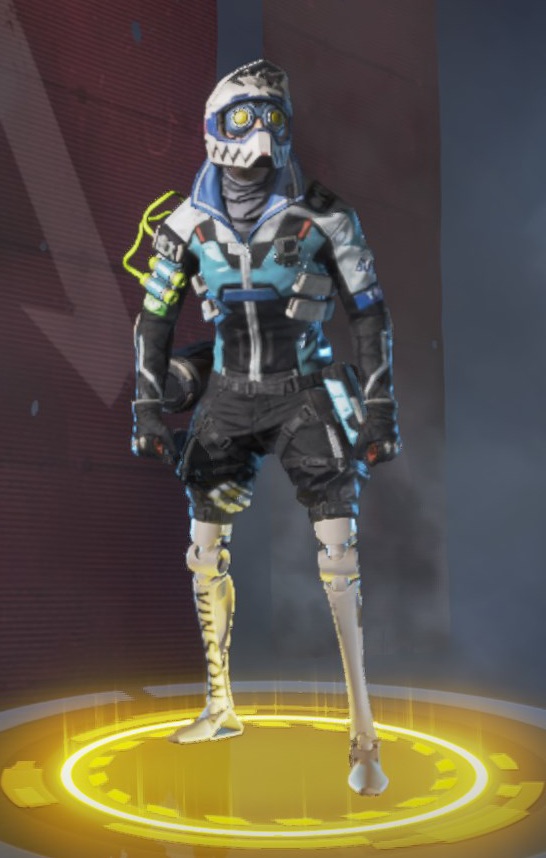 This one makes Octane into a skier of some sort. Sometimes it is difficult to tell what is being attempted with the Apex Legends skins. However, this at least makes Octane look distinctive. Like the other rarest Octane skins, it would have cost 1,200 crafting materials.
Gold Rush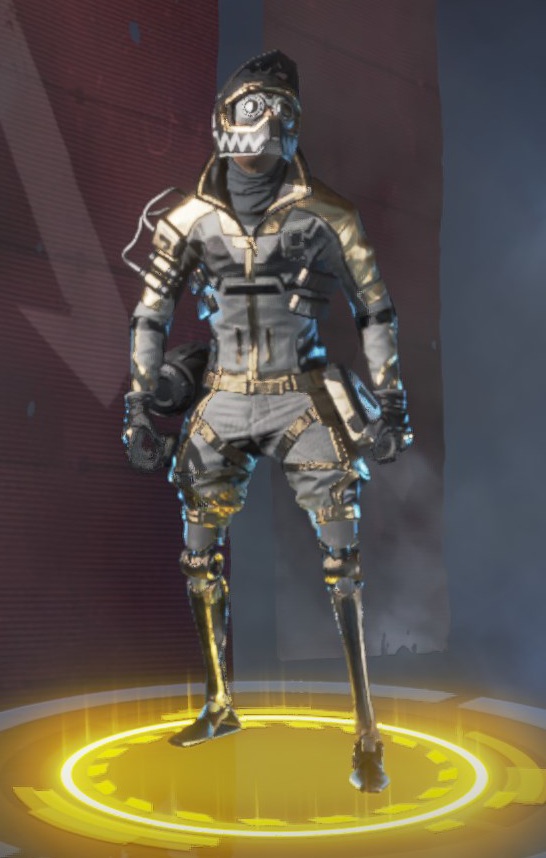 This is the alternative color scheme for the Victory Lap skin. It features the same cool helmet look to really make Octane stand out. It also cost 1,200 crafting materials.
Red Shift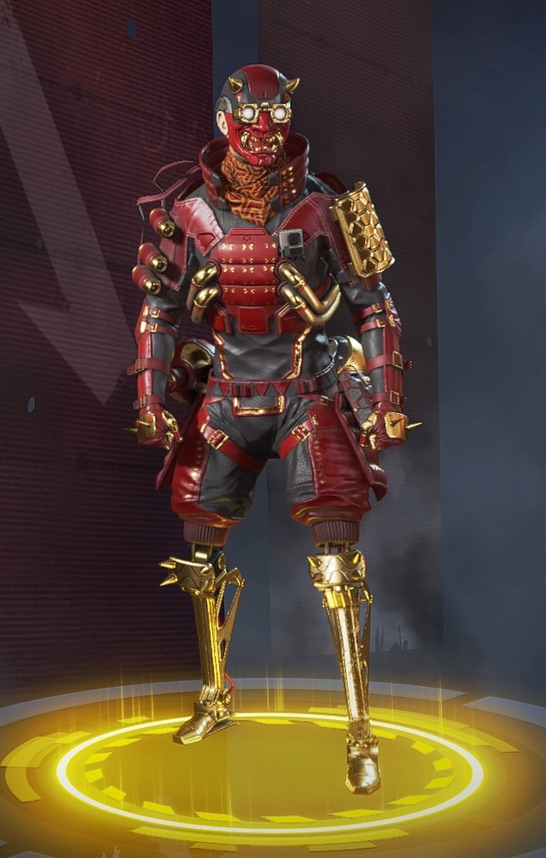 This entirely red outfit won't help you blend in, but it is pretty distinctive. It was part of a set of red skins that occupy the rarest slots for a lot of characters in the Apex Legends roster This one cost 10,500 Apex Tokens and needed you to have already purchased El Diablo to even get a look-in.
Extreme Measures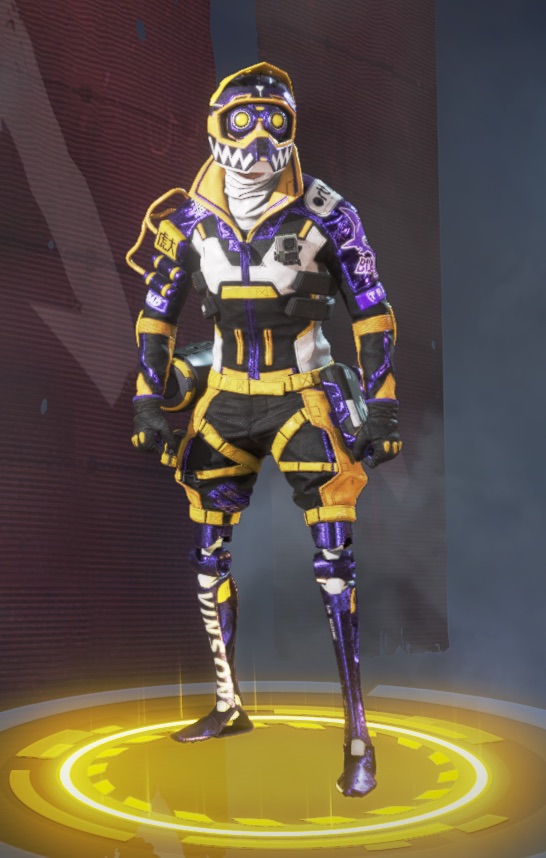 This one also has some strict requirements for unlocking, making it one of the rarest Octane skins. It needed 10,500 Apex Tokens and for you to already have the Victory Lap. This one uses a helmet to give Octane a bizarre and cool look.
Jade Tiger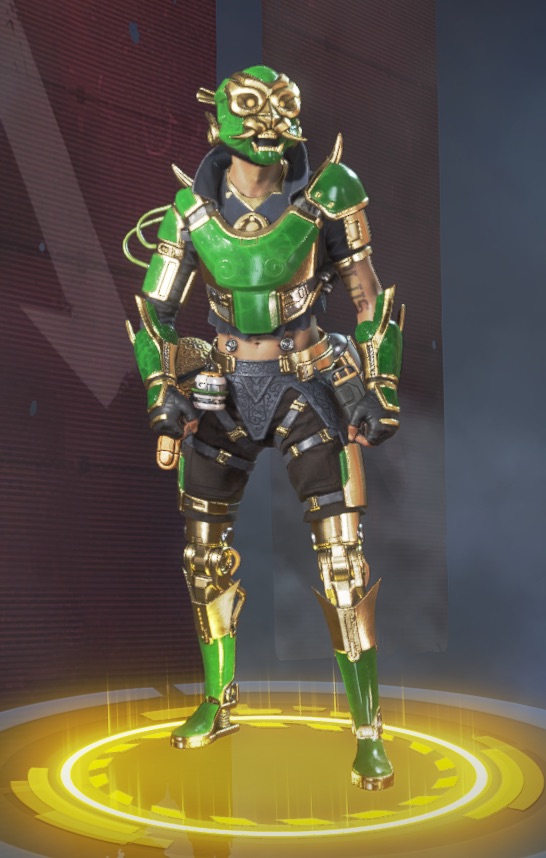 This bright green power ranger skin might be the rarest Octane skin currently available. It was only available as part of the Season 2 Battle Pass and it is quite rare to actually see in-game.
Those are every Octane skins available in the game. They vary from very simple recolored skins to some of the coolest and rarest Octane skins in the game. Let us know in the comments which is your favorite, and which you think is the rarest in the game!