Apex Legends features quite a few different characters with plenty of rare skins spread between them. However, as with every hero shooter, not every Legend is going to be relevant to you. Most players tend to gravitate towards a single Hero that they're particularly skilled with, hence the term 'main'. Even if you have a sub or two that you occasionally use, when you're looking for the rarest skins you're really after the rarest skins for the legend that you play. If you gravitate towards Wattson there are plenty of skins out there for you. Some of the rarest Wattson skins are among the coolest in the entire game.
The rarest Wattson skins are typically those that are no longer available, so you might be sat on an old skin that's now one of the rarest! As a really new Legend, Wattson doesn't have the same crazy-rare skins of others. However, she has amassed quite a lot of them in a short time. This is a comprehensive guide to every Wattson skin, divided by their rarity! Some of them are so rare that you might not have even seen them in a game.
Common Wattson Skins
These Wattson skins are pretty common. Coming in at only 30 crafting materials they aren't particularly hard to obtain. These aren't the rarest Wattson skins, but if you just want a slightly different look then these are good skins to go for.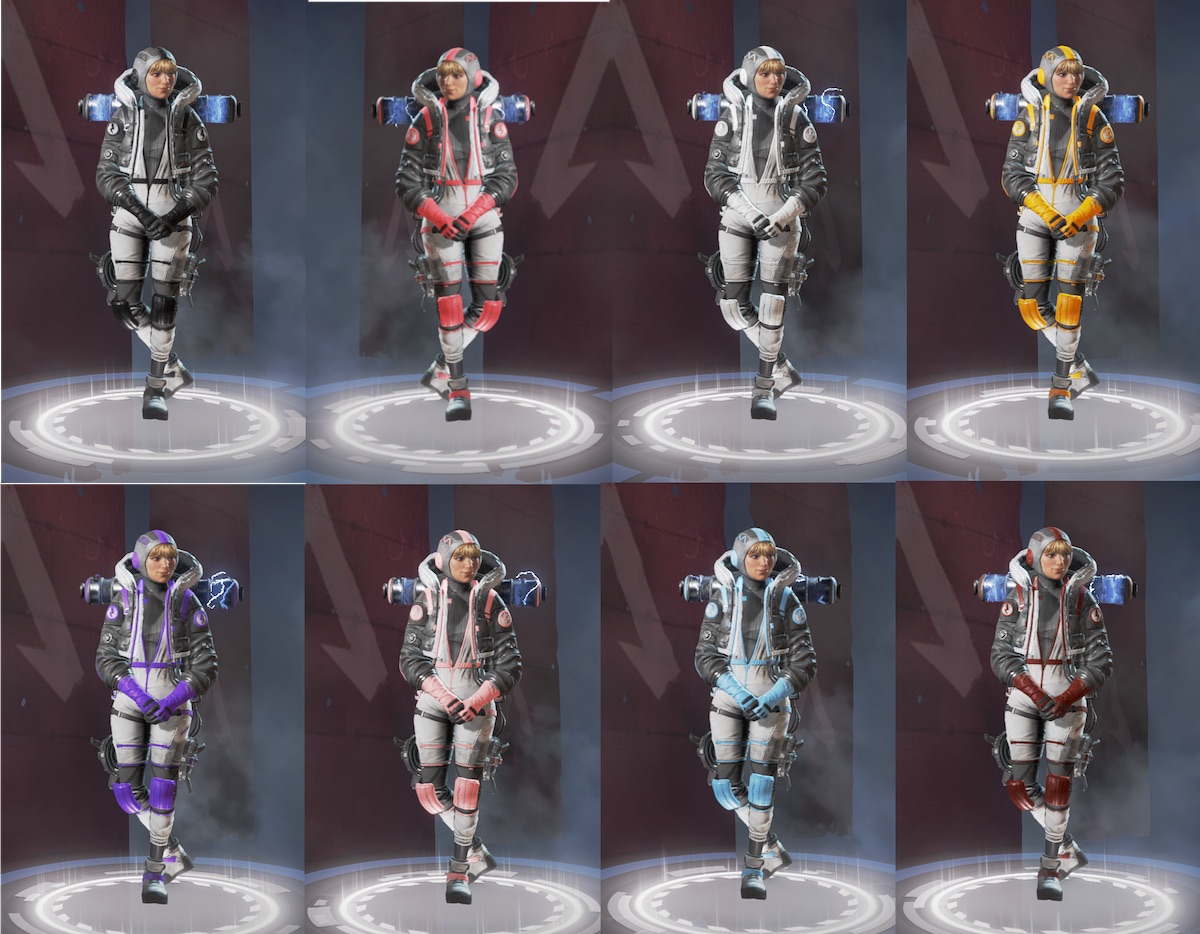 These are Midnight, Cardinal, Arctic, Mandarin, Orchid, Flamingo, Clearwater, and Vino.
These are Evergreen, Limelight, Yellowjacket, Skyward, Hydro, Rage, and Sahara.
Rare Wattson Skins
These are the rarest Wattson skins in name only. These are actually quite common, and this is reflected in how plain the skins are. They aren't particularly more exciting than the common ones, but they do have a bit more going for them.
These are Fresh Paint, Disruptor, Tie Dye, Brain Candy, Unholy Alliance, Arachnophobia, Perfect Storm, and Throwback. These aren't the rarest Wattson skins but they're a nice change.
.
These are Cloud Computing, Volcanic, Tartan Fleece, Bloodline, Dire World, Ornamental Nature, Industrial Artist.
These are Sweet Dreams & Hot Rod. Sweet Dreams was exclusive to Twitch Prime, making it quite a bit more exclusive than these offer skins. Hot Rod unlocked at Level 30 of the Season 2 Battle Pass.
Epic – Some of The Rarest Wattson Skins
These are the epic tier of Wattson skins. These have quite a bit more going on. If you want a rare look, then these are accessible but still pretty uncommon. While not the rarest Wattson skins these ones definitely stand out from the crowd.
These are Fiber Optics, Daemon Hunter, Hack the System, Heat Sync, User-Friendly, and Winged Menace. Winged Menace is from Fight or Fright collection this makes it one of the rarer Wattson skins. 
Legendary – The Rarest Wattson Skins
These are the rarest Wattson skins available in Apex Legends. Since the character hasn't been in the game all that long yet, a lot of these aren't as super rare as with other characters. However, if you're after the most exclusive skin out of every Wattson skin, then these are those skins.
Ace of Sparks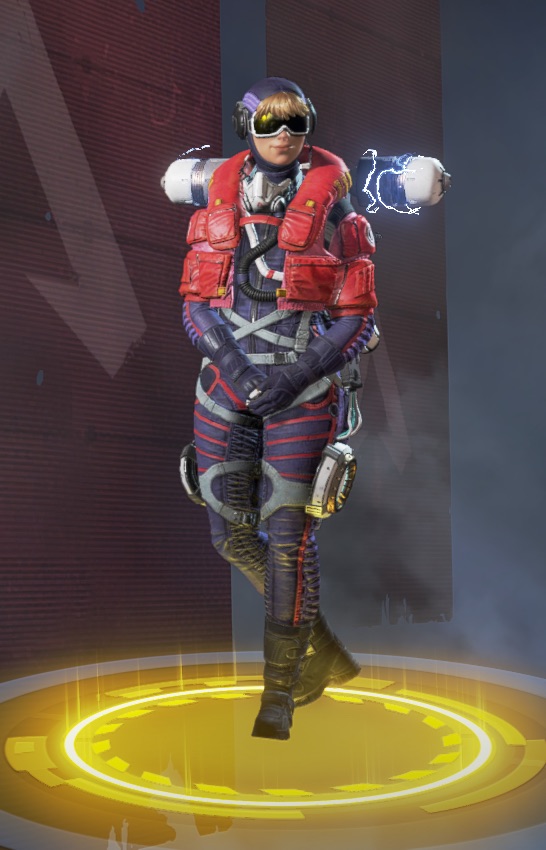 This one gives Wattson's entire look completely new colors. While the basic shape is there, this one looks kind of like a different character. It would have cost 1,200 crafting materials. This likely won't be cycled around all that often.
Fly by Wire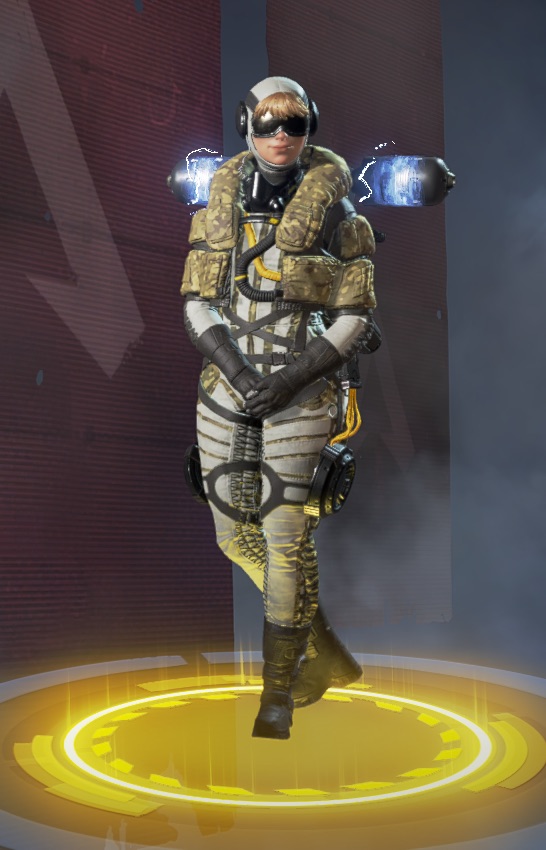 This is the alternative color of Ace of Sparks. It also cost 1,200 crafting materials. This one is similar except Wattson is in beige fatigue colors. This is a pretty different look to the typical dark tones of Apex Legends characters.
Cyber Security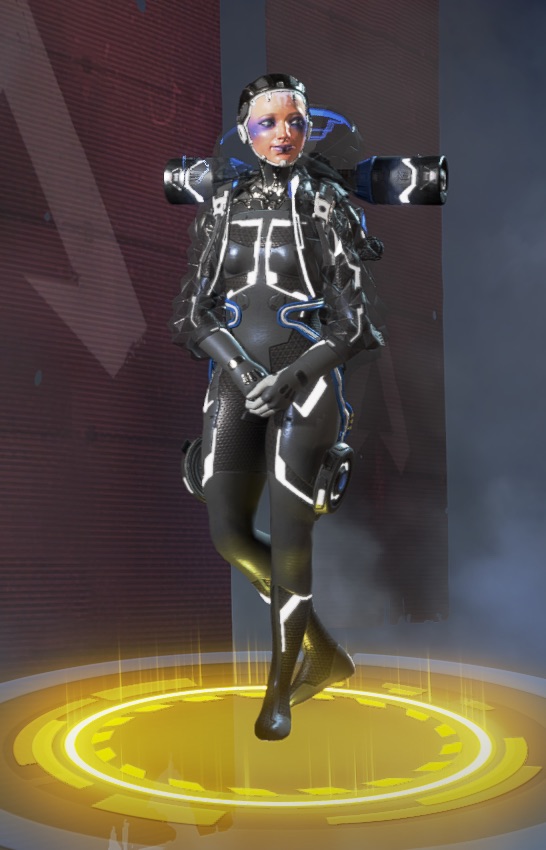 This one is dramatically different to what you'd normally find for Wattson. She might look like a fairy tale villain, but it will definitely make you stand out in games. This one cost 1,200 crafting materials and has become pretty rare despite the character not being around for all that long.
Strange Attraction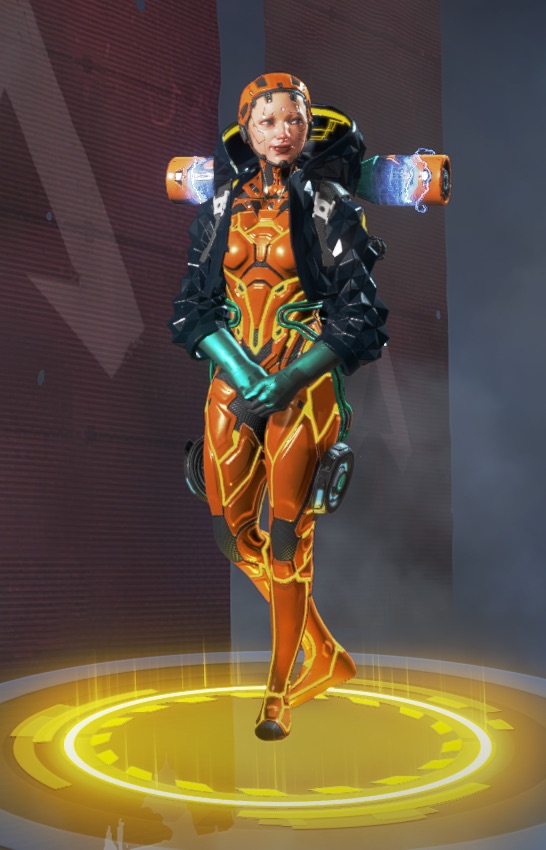 This is an alternative color that puts Wattson in bright orange and a dark jacket. A bit of a contrast to the standard skin. Like the others, this one even messes around with her hair and face to make the skin really stand out. This is one of the rarest Wattson skins that doesn't come around all that often. At 1,200 crafting materials, this one is worth picking up If you want a really rare skin.
Current Champ
This skin required you to have 10,500 Apex Tokens and the Ace of Sparks skin. This has made it one of the rarest Wattson skins. You get a bright blue jacket instead the typical color, and an orange and black piped suit underneath.
The Warrior Empress
This is definitely one of, if not the, rarest Wattson skins. This one was only available as part of the Iron Crown event. This has made it considerably rarer than other skins. As the only Wattson skin so far tied to a specific event, this one is definitely one of the coolest to use in-game.
Bionic Wonder Woman
This skin apparently resembles an augmented version of Wattson. It isn't exactly clear, but it is definitely something different. This one is pretty rare having cost 10,500 Apex tokens and requiring you to have already purchased Cyber Security.
Those are every Wattson skins available in the game. They vary from very simple recolored skins to some of the coolest and rarest Wattson skins in the game. Let us know in the comments which is your favorite, and which you think is the rarest in the game!