In Call of Duty Cold War your loadout is one of the most important things. This is your selection of kit to take into battle. Scorestreaks are some of the most fun aspects of building a loadout in Cold War. They work a little differently here to Modern Warfare, matching the other Black Ops games. This guide to Call of Duty Cold War Scorestreaks covers all of the scorestreaks in the game, what they do, and which ones are right for which type of player.
Scorestreaks are a replacement for Killstreaks, but they don't reset once you die. This makes things a bit easier for a lot of players, which is a bit of a controversial topic for Call of Duty fans and players. Scorestreaks also have a cooldown, so you can't just spam them if you're really on top of things. Since Scorestreaks are easier to obtain, they'll be happening fairly often. It pays to know what each of them is, and how they work.
A scorestreak can be chosen as a coherent part of your loadout, to improve your overall gameplay. If matched correctly, your scorestreak should fulfil a unique role on your team. This might be recon, or it might be some extra firepower. No matter what the aim is though, scorestreaks should be making it easier to complete objectives in game. This guide covers all of the options available, including the scorestreaks added since the game's release. This is what you need to know:
Cold War Scorestreaks Guide
All Cold War Scorestreaks
Our full guide to Call of Duty Cold War Scorestreaks is below, but if you just want a general overview of all of them around in the game these are the scorestreaks:
| | | |
| --- | --- | --- |
| Scorestreak | Cooldown | Cost |
| Spy Plane | 90 | 800 |
| Counter Spy Plane | 60 | 1200 |
| Armor | 120 | 1600 |
| Sentry Turret | 60 | 1800 |
| Care Package | 90 | 2000 |
| Napalm Strike | 30 | 2500 |
| Air Patrol | 30 | 2700 |
| Artillery | 30 | 3000 |
| Cruise Missile | 90 | 3500 |
| War Machine | 60 | 4000 |
| Attack Helicopter | 60 | 5000 |
| H.A.R.P | 60 | 6000 |
| VTOL Escort | 90 | 7000 |
| Chopper Gunner | 60 | 8000 |
| Gunship | 90 | 10000 |
Those are the basics of the Call of Duty Cold War Scorestreaks. There is a bit more that you'll need to know to pick the right ones for your loadout every time though. Our full guide covers the details of all of the scorestreaks in the game.
RCXD
This is a remote-controlled car that comes packed with explosives. It has a cooldown timer of 90 seconds and a cost of 600. This one is fairly easy to obtain with its low cost, it might be worthwhile to have one player throwing one of these out every 90 seconds. While it isn't the strongest option, it can really help you clear an open area. This can be great for pushing ahead and gaining some map control.
Spy Plane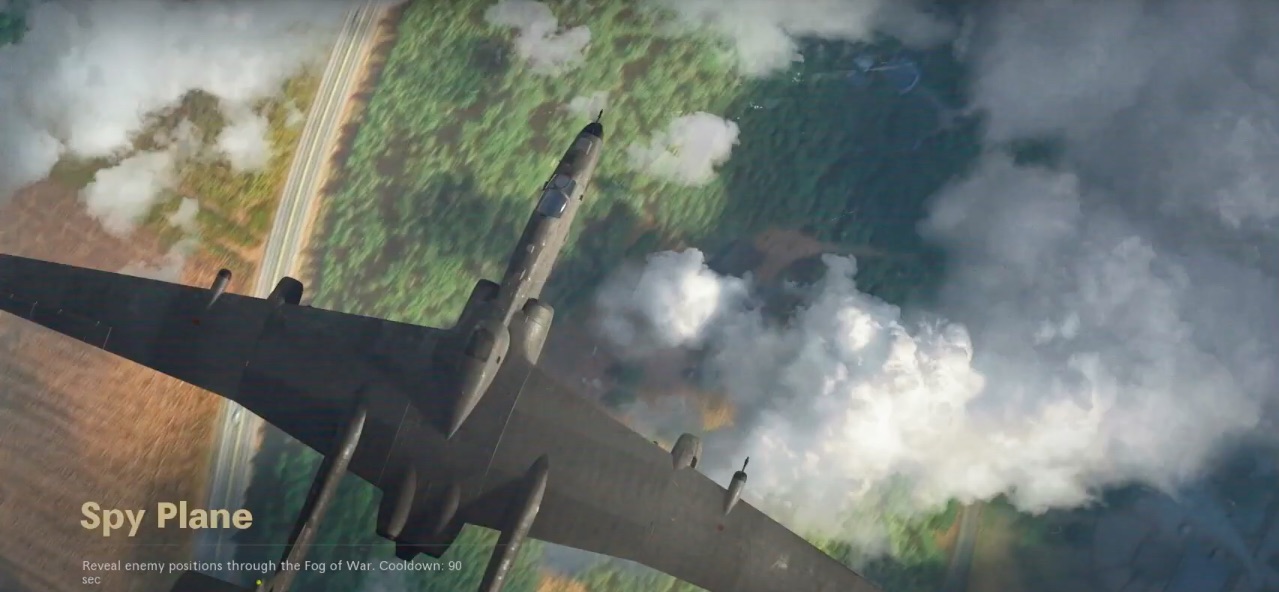 The spy plane is a Cold War scorestreak that only costs 800 with a cooldown of 90 seconds. This reveals enemy positions throughout the fog of war. This is a great support scorestreak that is going to benefit your entire time. The easier bit of strategy to keep in mind here is that you shouldn't throw it out if the majority of the enemy team is visible to you on the minimap from a big firefight. Instead, use it to mop up enemies and break out of a stalemate. This one can be run by most players, but only having one a team is the better way to split things up.
Artillery
Artillery is a targeted airstrike that comes in on three locations. This one is a big jump in cost, it will be 1900 to actually acquire. The cooldown is still 90 seconds, but the higher score is more of a deterrent here. Hitting three different locations makes this one really helpful. The best option is to use it for zoning, with three different strikes you can push enemies into an area or lock them out relatively simply.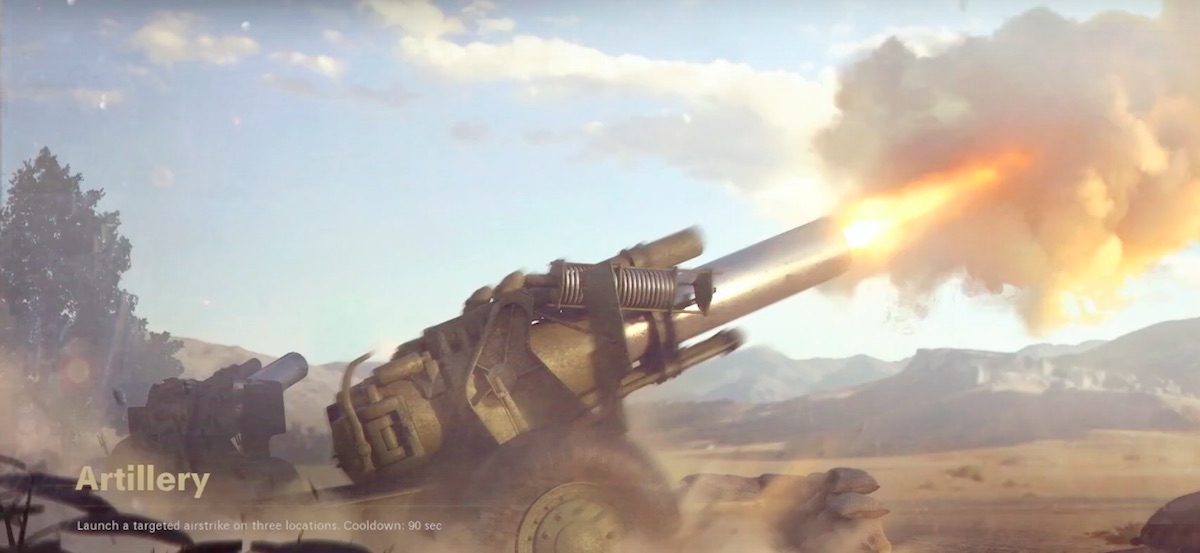 Napalm Strike
A Napalm strike is a carpet bomb of explosive napalm. It hits a single target, costs 2400, and has a cooldown of 90 seconds. Napalm has a particularly destructive effect. It can really do damage, but also send a wave of panic in the area. Like with artillery, this has great zoning potential for a Cold War scorestreak
Air Patrol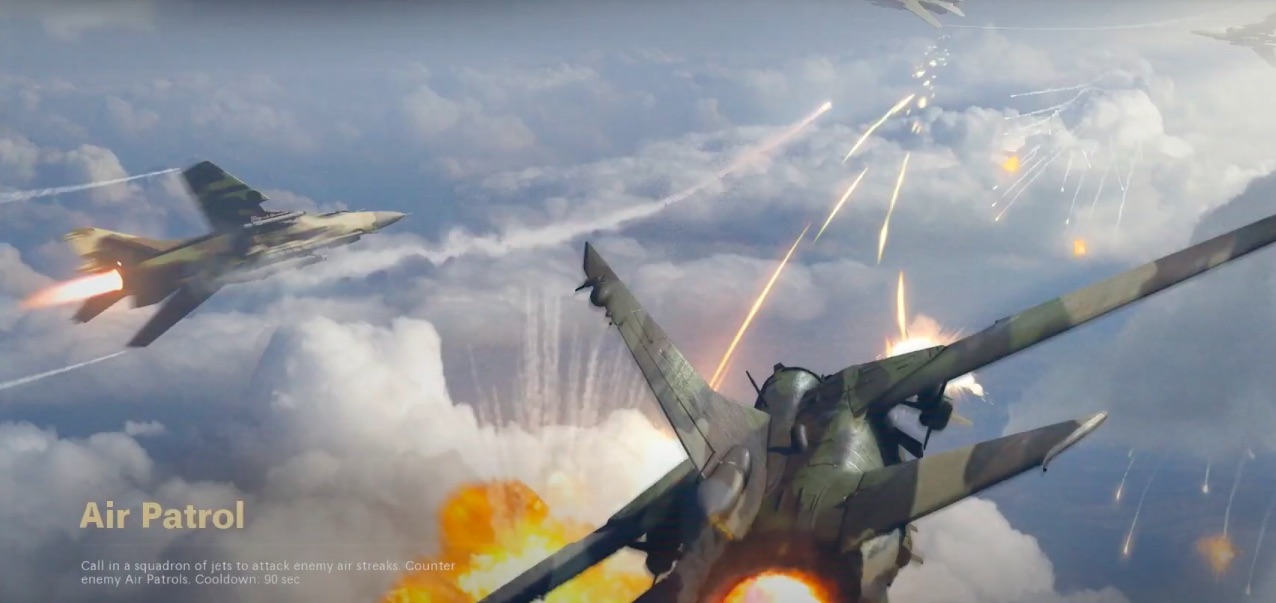 Air Patrol is a counter-scorestreak! This one costs 2750 and has a cooldown of 90 seconds. It will attack enemy scorestreaks. Air Patrol one is a particularly useful utility, but it is a bit limited. It will be really helpful to have a teammate keeping one of these in reserve. If you're up against a team that is coordinating and throwing out Cold War scorestreaks at the same time, then Air Patrol might be the only thing to save you. Having a player running this will pay off, but it is a bit duller than the other.
War Machine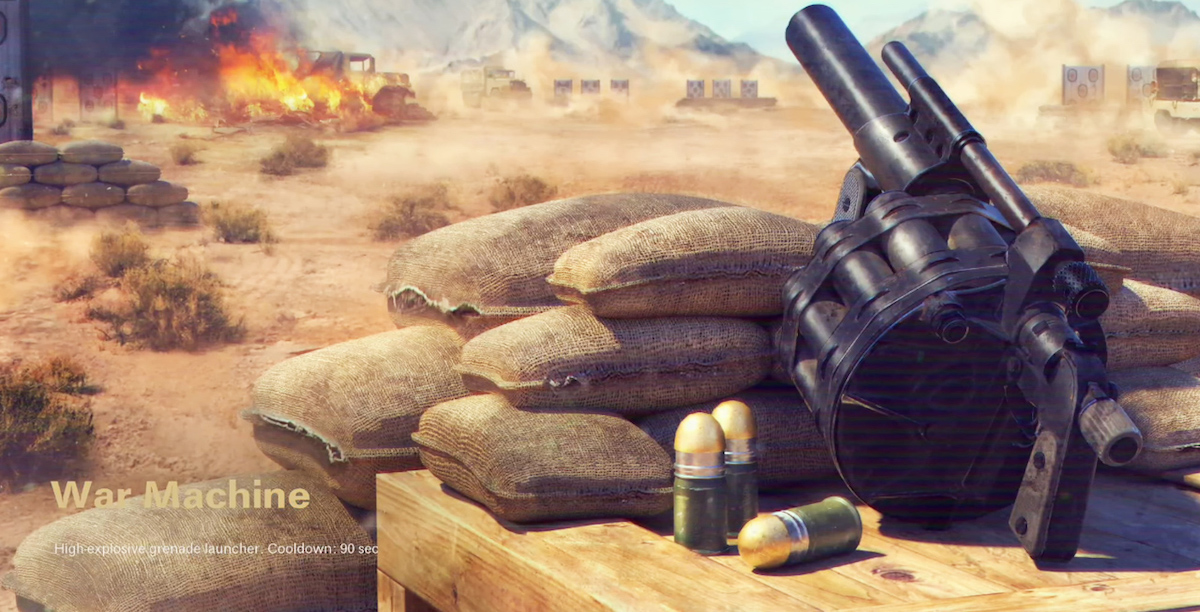 War Machine is a grenade launcher with a cost of 3150 and a cooldown of 90 seconds. This one is great for dealing offensive damage but lacks the wider strategic potential of some of the others. Out of the cold War scorestreaks, this one might be the most useful for a reckless all-out offensive player.
Attack Helicopter
This Attack Helicopter costs 3750 and has a cooldown of 90 seconds. This is an armed support helicopter, so it can help you make big pushes to secure the objective. This is of course one of the best scorestreaks, but its huge asking price is a balance. If you're confident that you can call this in often enough, then go for this scorestreak. Don't over-estimate yourself though. Calling in a lower score streak more often is more helpful to you then running this one of the Cold War scorestreaks once per game.
Chopper Gunner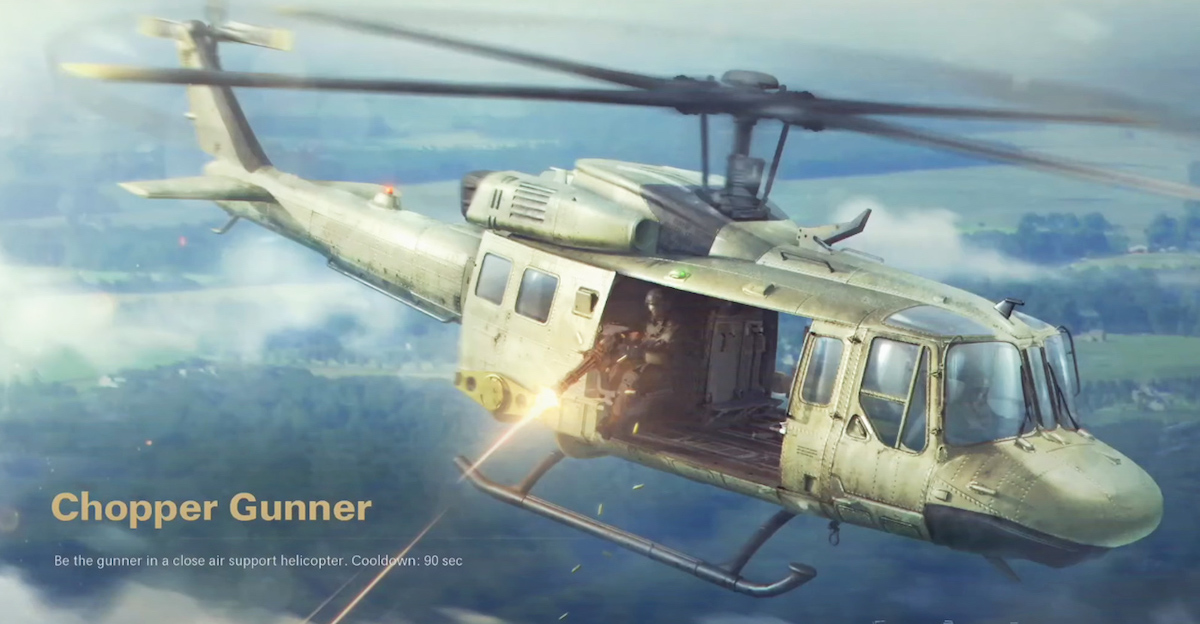 The Chopper Gun is the same as the Attack helicopter, but you get to be the gunner. This one has some clear advantages over the attack helicopter in that an actual player can be much more effective and focused The drawback is it costs 6000. So, the 'how often can you actually get it?' form the attack helicopter goes double here. Do not use this scorestreak if you can't get those points. It'll be a wasted slot.
Combat Bow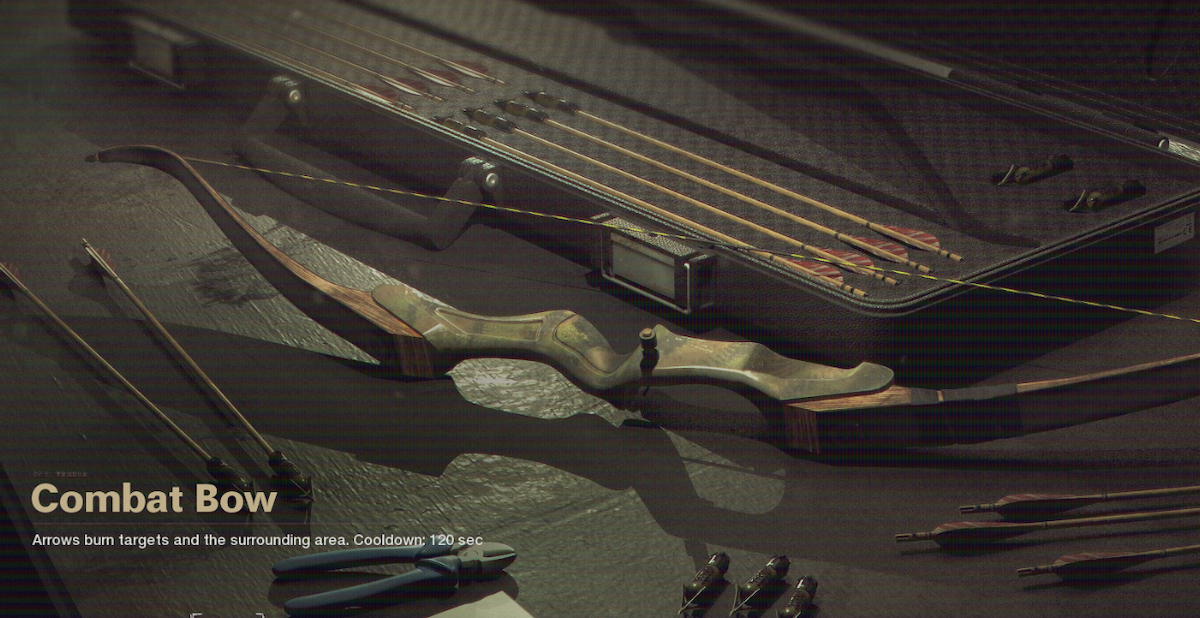 This is a special bow that shots arrows that burn targets and the surrounding area. It only costs 500 in points and has a two minute cooldown. This one is going to be really effective to push players when used correctly. It is best used by players with great aim, those who aren't in the right front of the push but still a major part of it.
Counter Spy Plane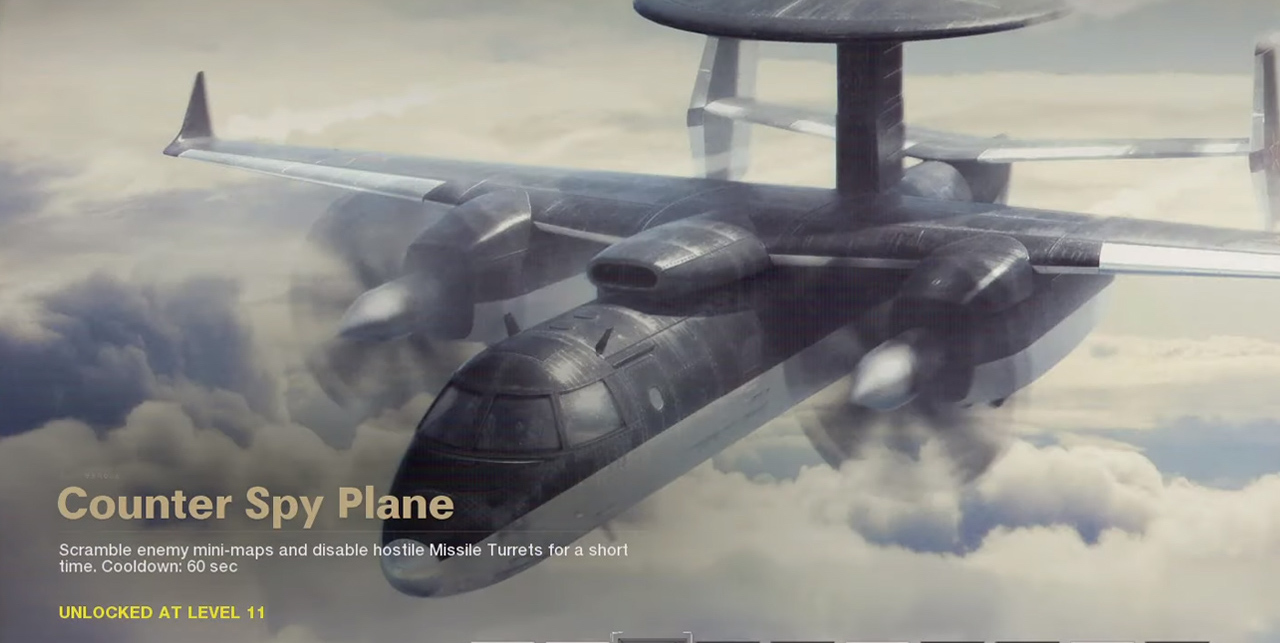 The counter spy plane costs 1200 and has a cooldown time of 60 seconds. It can scramble the enemy's minimap and disable missile turrets. The best utility here is the minimap disruption, which can give you a big advantage at the key moment. This is another one of the Call of Duty Black Ops Cold War Scorestreaks that is good to have on the team. Only one player really needs to be running it, but it is useful to have that player around.
Armor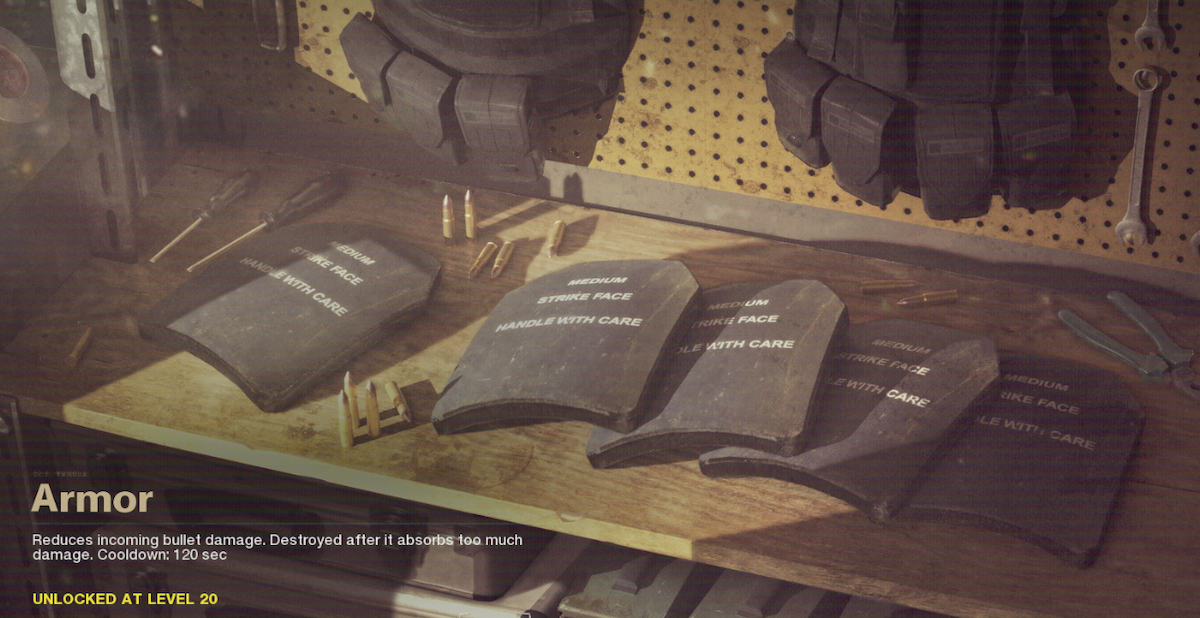 Armor is a pretty simple scorestreak. It absorbs damage until it is destroyed. It costs 1600 and has a cooldown of 120 seconds. This one doesn't really need to have a whole lot of strategy behind it. If you're playing in casual game modes to try and level up then this is a great scorestreak for you to use. In more competitive settings, you need to make sure you're making good use of this so it actually benefits your entire team.
Care Package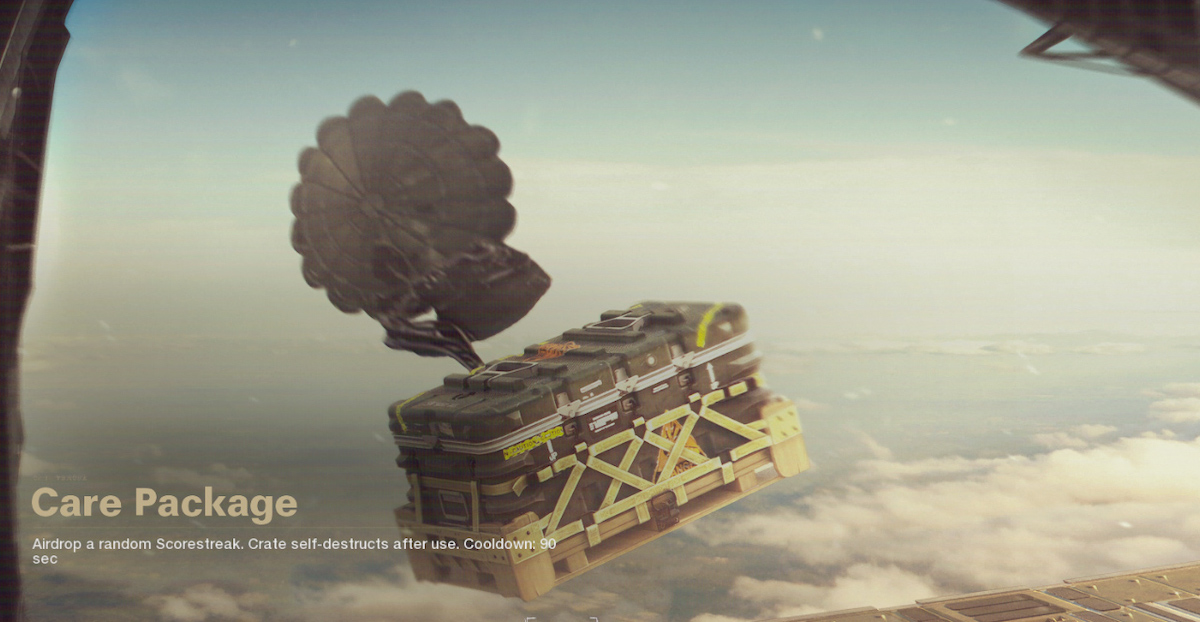 The Care Package will airdrop a random scorestrak. It self-destructs after you've used it, costs 1800 points, and has a 90 second cooldown. This one is just one for the gamblers, there's isn't a crazy amount to go over here.
Sentry Turret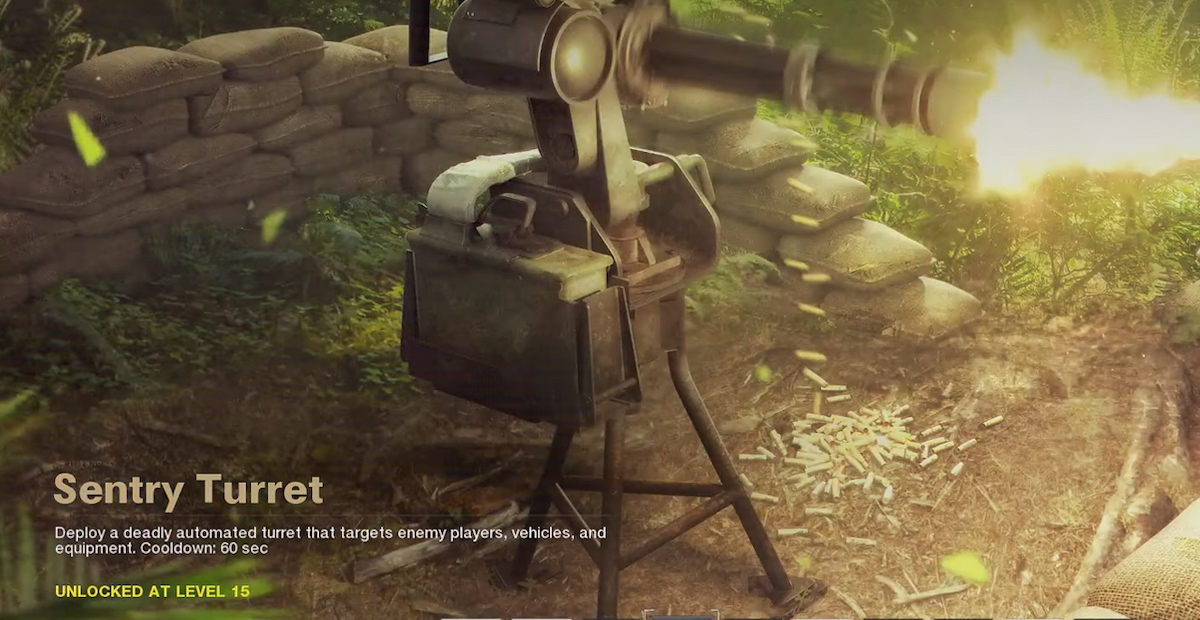 The Sentry Turret Call of Duty Black Ops Cold War scorestreak is an automated turret. It targets enemy planes, vehicles, and equipment. This scorestreak is pretty expensive at 2000 points, and has a t60 second cooldown. This one is great for running counter to your enemies. It can be popped off to try and put a stop to a push from the enemy team when they're burning through a lot of utilities and equipment.
Cruise Missile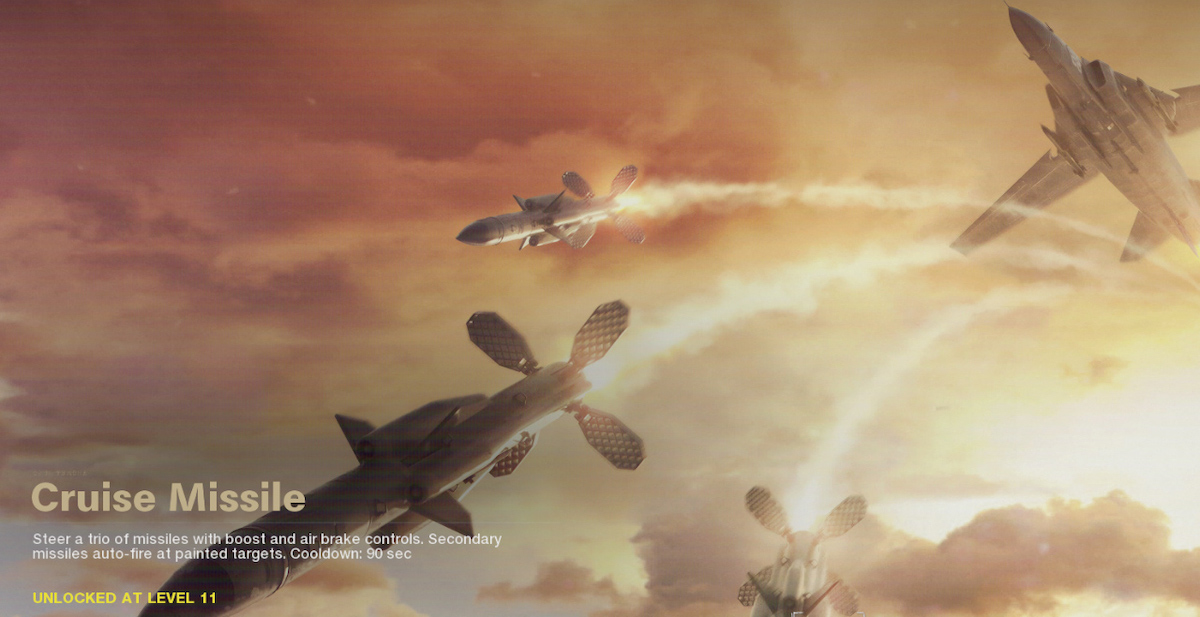 The Cruise missile costs 2600 points and has a 90 second cooldown. This one is three missiles that you can steer into various things around the map. You get three with secondary missiles auto-aiming towards targets. You also get a boost and air brake control to make sure you're hitting your target. This one is pretty expensive but it is also one of the most effective Cold War scorestreaks.
 VTOL Escort
This is the second most expensive of the scorestreaks, coming in at 8500 points. This one works really well, giving your control over a powerful jet. The VTOL Escort frankly has a massive cost, which makes it difficult to get all that often. This one can be great in longer game modes, since you have a chance to properly use it.
Gunship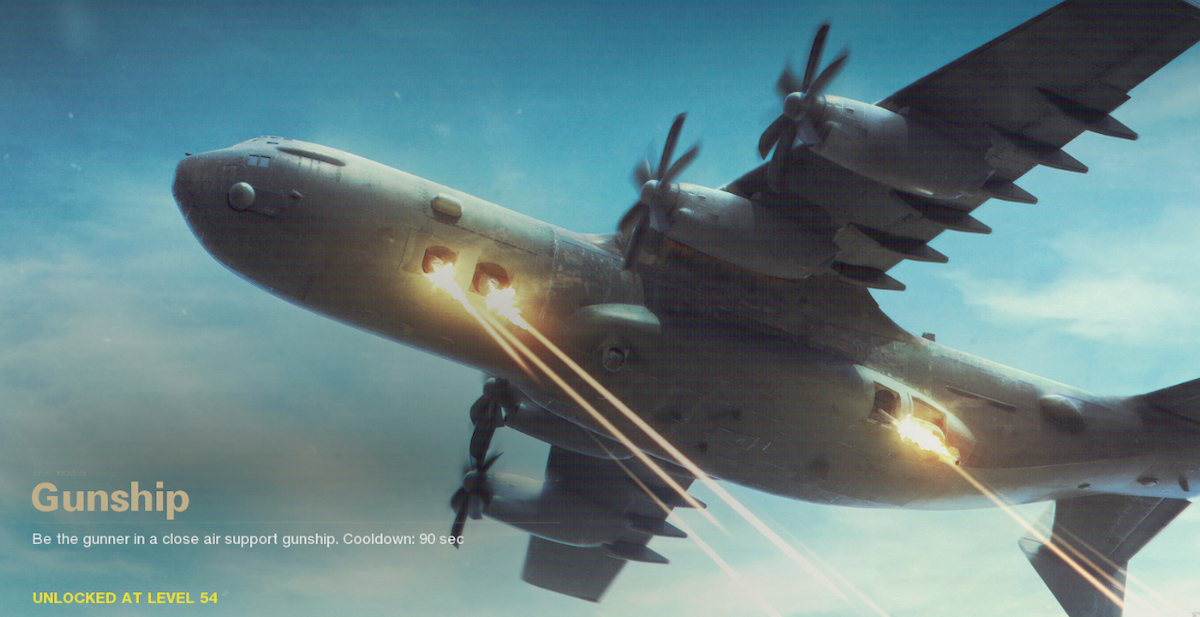 You get to act as the Gunner in an airship. This one has a 10000 point cost making it the most expensive of the Cold War scorestreaks. You can definitely get a lot of kills using this, and it does make a difference in how matches go. Like the other expensive ones here though, the balance is that this is hard to get unless you're killing it in a particularly easy lobby that day.
H.A.R.P
The H.A.R.P is a high altitude reconnaissance lane. This is a recon vehicle that can show enemy locations and enemy positions on the mnini-map. While enemies have some wyas to avoid detection still, this Scorestreak can really be useful. It can be launched every 60 seconds and only costs 6,000 points. This isn't an insane amount, so you can launch these fairly frequently over the course of a game.
What are the Best Scorestreaks?
The best scorestreaks depend partially on what type of play style you're using. However, these are the standout options in the game:
Spy Plane – The spy plane is cheap and quick. This makes it a really effective recon option since you can be throwing them out fairly often. This one should be ran by players who can earn their scorestreak as much as possible throughout a match.
Counter Spy Plane – This is a pretty basic choice, it counter-acts enemy spy planes. Control over intel is important in longer range matches and getting counter spy planes can help you wrestle control over it.
Cruise Missile – This is one of the most useful attacking scorestreaks available in the game. You're going to be able to rack up a lot of kills with this scorestreak and without having to put too much work into operating it. This is a versatile scorestreak, but some maps don't work the best for it.
War Machine – This is a particularly overpowered scorestreak. If you can use it well, you're going to be able to get a high amount of kills in the game. You do need to keep yourself safe while operating the scorestreak however.
Armor – Armor is the only real defensive option worth using, barring the counter spy plane that is. If you need a heavier defence then this scorestreak is a pretty easy choice.
These are all of the Call of Duty Cold War scorestreaks that are in the full game. There are plenty of options to suit lots of different playstyles and players. If you really want to make them count though, you'll need your entire loadout working together. Our other guides can help you build the best loadout possible:
Other Cold War Guides