Perks are one of the most important factors in your loadout when playing Call of duty Cold War. They were similarly important in Modern Warfare, and the perks available in Black Ops are going to be key to building the best possible loadout too. Even with Wildcards in the mix, these extra bonuses can change the way that you play. The Black Ops Cold War perks are unique abilities that you can add to your loadout. They allow you to fine-tune your players' interactions and stats to make them perfectly suited to your play style. Key to building the best Cold War loadouts is to make sure that everything in your loadout is working in harmony.
This guide covers all of the Cold War Black Ops perks that are in the full game. We got a good look at quite a few of them in the early beta, but these are all of the perks in the final and full game. These are the options that you're going to have in-game, and what kind of players should be looking to use them. Your perks are an important part of your loadout, and some you'll already be familiar with.
The Best Cold War Perks
If you're just looking for all Cold War perks, then these are everything in the game:
Engineer
Flak Jacket
Tactical Mask
Paranoia
Forward Intel
Quartermaster
Scavenger
Tracker
Assassin
Gearhead
Coldblooded
Ghost
Ninja
Gung-Ho
Spycraft
If you're looking for a more full guide to the perks and which is right for each player, then our guide below can help you out.
Call of Duty Black Ops Cold War Perks Guide – Tier 1 Perks
Engineer
This perk allows you to detect enemy equipment and scorestreaks through walls. You can also see enemy scorestreaks on the minimap and re-roll care packages. This is a pretty nice utility for a team to have to stay ahead of the curve. No more than one player really needs to be running it, but as a team-wide utility, it has some use. Just make sure you're calling out everything you can see.
Flak Jacket
Your damage from explosives and Molotovs is reduced. This is a pretty standard perk and one that shows up in one form or another in a lot of Call of Duty games. Great for those who need to stand up to fragging. This one or Tactical Mask are probably the most useful for players taking an aggressive play style.
Tactical Mask
You become immune to gas. You're also immune to flash and stun grenades. Like with Flack Jacket, this is a fairly circumstantial defense. You can probably use it to make up for something of a shortfall in the way that you play. Or it might be best to be saved until you get particularly tilted from a certain type of death.
Paranoia
Paranoia gives you an audio alert whenever an enemy looks at you. Your vision will pulse too if the enemy is outside of your current view. This perk is pretty good if you're playing in a non-mobile kind of way. Those running SMGs and most mid-range weapons won't get as much use out of this. However, if you're playing in a more locked down kind of way then Paranoia could be a really useful Black Ops Cold War perk.
Forward Intel
Forward Intel lets you see indicators for enemy reinforcements on a minimap and you see a larger area on your minimap too. This perk is pretty specialist. It is going to be useful for running some recon. If you're doing a support role then you can use this and be sure to call things out. Most players probably won't get much use of it, but it will be helpful to have one person running this.
Call of Duty Black Ops Cold War Perks Guide – Tier 2 Perks 

Quartermaster
This one of the Black Ops Cold War perks recharges your equipment 25 seconds faster. This one has a lot of utilities, but one really stands out. You can this to turn into a pretty ferocious fragger. With the right choice of equipment, this perk can enable a heavily explosive and offensive attack.
Scavenger 
This perk allows you to replenish ammo from fallen players. If you die a lot, then this one isn't going to be too helpful, since you get plenty of re-dos. For some types of players though, this can be an important tool for getting those scorestreaks.
Tracker
 This one of the Black Ops Cold War perks lets you see a faint version of enemy footprints. If you take the time to aim at the footprints, then you can see your enemies on the minimap. This one is a little similar Engineer with it being great as a utility. A support or side player on a team using this can really be a big help. If you call out enemy locations, then you should be able to really get a lot of use out of this one.
Assassin
The Black Ops Cold War Perk Assassin gives you a crosshair indicator for enemies on a killstreak. This shows up as an indicator on your minimap. You get extra score for killing them. This one is mainly useful if you're looking to get a higher score, which is a fun distraction but not an optimal way to play.
Gearhead
This reduces your field upgrade cooldown and lets you store two charges for your equipment. This probably won't be as good of a utility as getting your other equipment quickly. It has its uses and if you're relying on field upgrades a lot ten go for it. Most players though will get more use out of the other perks here.
Call of Duty Black Ops Cold War Perks Guide – Tier 3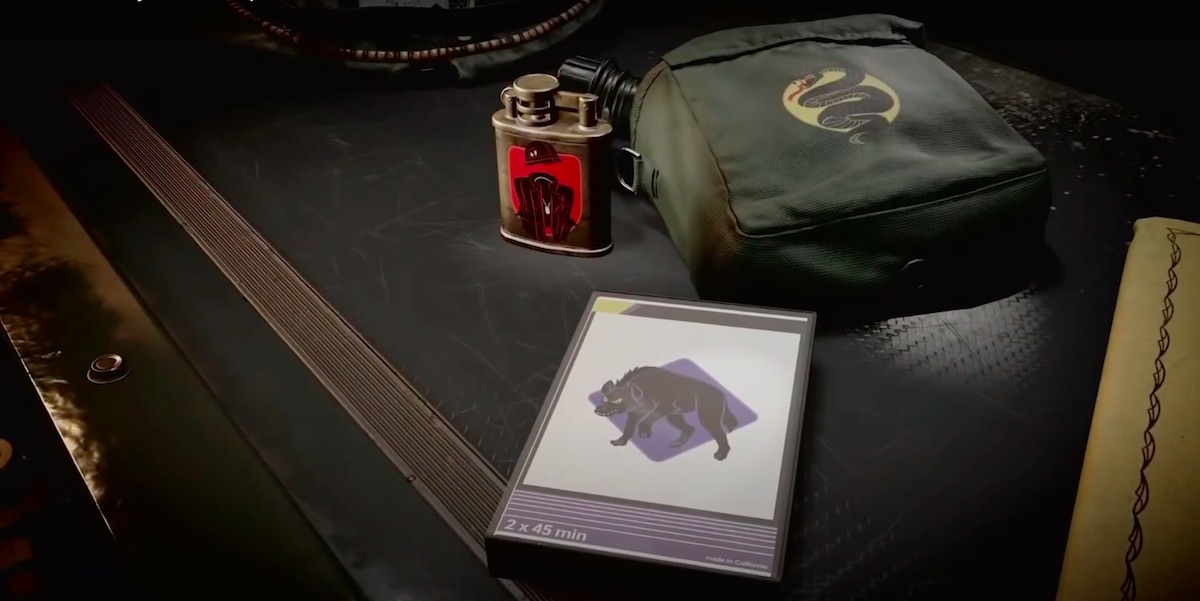 Cold Blooded
This is a pretty standard Call of Duty perk, but it has a different twist here. Scorestreaks that are targeted with AI cannot target you. Player scorestreaks won't highlight you either. Players in vehicles can't see your name, and you're undetectable by thermal scopes. This is a particularly helpful version of Cold Blooded. You're undetectable by a good amount of things, essentially you need to be actually spotted by enemies.
Ghost
Ghost makes you undetectable by enemy spy planes while you're moving, dealing with bombs, or controlling scorestreaks. This isn't as effective as in Modern Warfare, but it will keep you safe while vulnerable. While not specific to any one type of player, it might be a good idea to have a player running ghost to take care of the bomb.
Ninja
With this one of the Black Ops Cold War perks, you can sprint quite a bit quicker and you're resistant to the Field Mix Field Upgrade. This one is a bit more specialist, but the increased run speed can help everyone from offensive attackers to support players.
Gung-Ho
This perk lets you dire your weapon and use equipment while moving. You move at full speed while reloading and take less damage when falling. You even fire more accurately when sliding, which could have interesting interactions with the slide cancel mechanic. This is going to suit players who are going for a hyper aggressive play style. At the moment, it seems Ghost and Ninja are pretty essential given how much of a factor noise and the minimap are. However, Gung-Ho is definitely going to suit the fast and aggressive player. If you're looking to level up your weapons quickly it would help with that kind of play style too.
Spycraft
Spycraft lets you hack enemy field upgrades. You're also immune to Counter Spy Plane, Jammer, Tracker, and Paranoia. On top of that you don't trigger proximity Mines, Gas Mines, or booby-trapped enemy care packages. This one makes you a immune to a lot of the sneakier plays in the game, making your deaths more about getting out played than caught by surprise.
Those are all of the Black Ops Cold War perks. Between them, there should be one that will help every single player in the game. There are some perks that really stand above from the crowd, like Ghost and Ninja. Others though can really help make certain play style work a lot better than they otherwise would. Our other guides to Call of Duty Black Ops Cold War loadouts can help you build the perfect loadout in the game.
Other Helpful Articles: