Halo Infinite has launched to one of the franchise's most successful receptions to date. The game has a deep and complex multiplayer system. The franchise as a whole is one of the most popular and most iconic online shooters out there, and this title lives up to it. A big part of what is making the multiplayer gameplay so compelling is the wide array of gameplay in the maps. while the Halo Infinite weapons are important the vehicles are playing a big role this time around. The game has the most fleshed-out competitive side to date with HCS, and mastering all aspects of gameplay is vital to competing in ranked play.
With a lot of changes from the past and a bigger player base, you need every advantage you can get. That means taking advantage of new dynamic systems in the game like the variety of Halo Infinite vehicles that are at your disposal. There are quite a few Halo Infinite vehicles in the game at the moment. While vehicles aren't new to Halo as a whole, they work differently here and generally will impact gameplay in a fresh way on bigger maps. You're going to need to get reacquainted with how everything works to really get the most out of this. This guide covers the Halo Infinite vehicles that are available, and what you need to know about each of them to start the game off on the best possible foot.
Halo Infinite Vehicles Guide
The maps and weapons that you're going to find in Halo grab a lot of attention, but vehicles are an important part of your gameplay. These are going to play a big role, especially in the larger maps. These are the Halo Infinite vehicles that you can find, how they work, and how you can utilize them properly:
Banshee – Halo Infinite Vehicles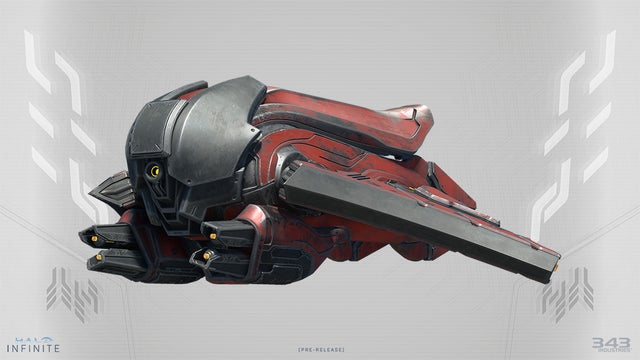 The Banshee is one of the returning Halo Infinite Vehicles. This one is a lighter vehicle that has some minor armor and durability features. It can get around maps very quickly which makes it great as a utility piece. It also does well with manoeuvrability. You can move sharply which should help you throw off attackers. You also get twin plasma canons and a plasma bomb. The Banshee is one of the best vehicles for both getting around and getting damage in.
Wraith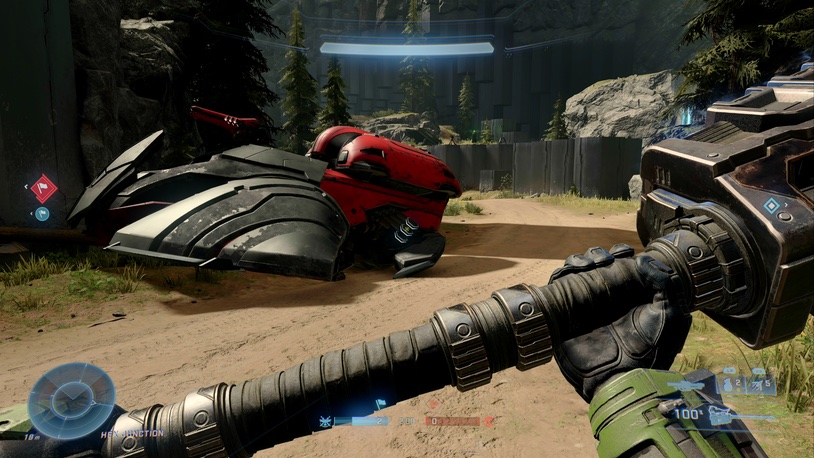 The Wraith is a tank that has quite a bit of heft to it among the Halo Infinite vehicles. This is a tank that has a strong main canon. The projectile that comes out lands as a plasma bomb with an arching projectile pattern. It can be tricky for you to get this arch right, so you might need some practice here.
The tank is mainly going to be used in Big Team Battles. However, it definitely has utility around the map. While it is heavier, you get a decent strafe and have the ability to steer without too much work.
Chopper – Halo Infinite Vehicles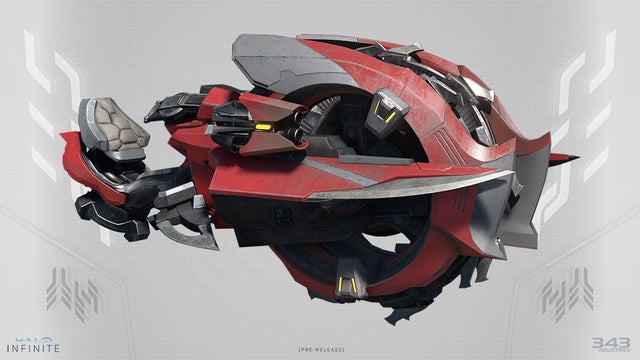 The Chopper is a large vehicle with a pretty big wheel in the front. It hovers slightly off the ground and can mess up players that it manages to hit. The vehicle has two autocannons on the back of the vehicle. This is a choice that can do a lot of damage but isn't great for longer-term use. Try to make sure you're getting out quick enough once you get the damage you need in.
Ghost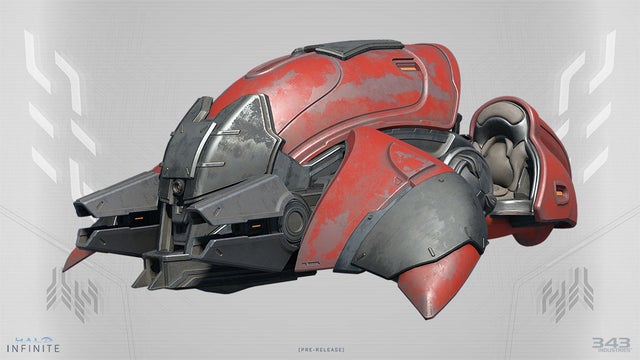 The Ghost is a covenant vehicle that offers speed and decent attack potential. This is a vehicle that has a focus on combat. There are twin plasma guns that can do a lot of damage. You also get a speed boost which can work great. If you're able to think on your feet, then the Ghost is a good choice of vehicle.
Warthog – Halo Infinite vehicles
The Warthog might be the most iconic inclusion in the Halo Infinite vehicles. This vehicle has appeared in many Halo games and even crossed over into games like Fortnite as a Fortnite emote to tie into Halo. The version here is pretty common to its past appearances. You're going to find these Halo vehicles in maps across a vast variety of game modes. They're one of the game's most common vehicle. It comes equipped with a chain Gun which does decent damage in vehicle on player fights. On the whole, the gun does work okay. It isn't an ideal vehicle choice for anti-vehicle combat though. For that, you'll want a variation of the warthog…
Rocket Warthog
The Rocket Warthog is a variant of the traditional Warthog which you're going to find on some of the maps. The main difference here is that the vehicle has a rocket pod instead of a chain gun. This change makes it much more usable against vehicles rather than players. It is great for getting around too. The rocket Warthog is one of the better halo vehicles.
Razorback – Halo Infinite Vehicles
The Razorback isn't specifically a Warthog variant, but it may as well be. This vehicle is very similar to the iconic Halo mode of transport but with a key difference in gameplay. This has increased armor playing and it has a storage area at the bag. You can use this for weapons like power weapons and turrets. However, you can also use flags and objectives in this storage area too. This is a fun addition to how it works which can make the Razorback a vital part of your kitset in these game modes.
Gungoose/Mongoose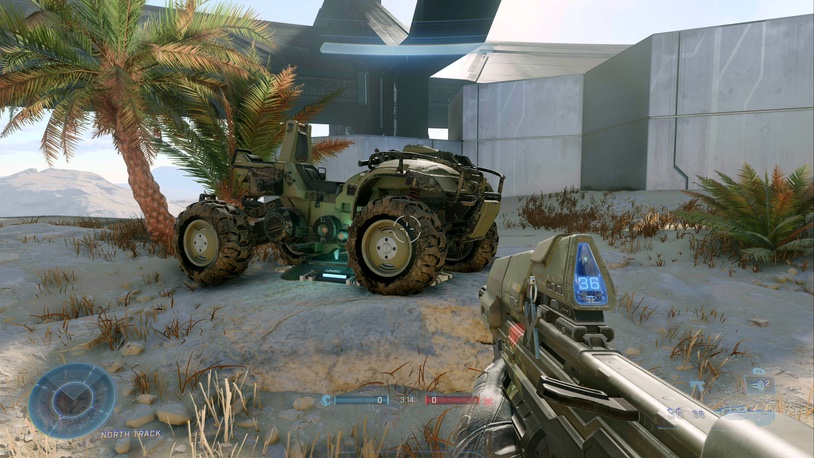 The mongoose and Gungoose and two lighter vehicles that have been in a few previous titles in the series. These are essentially quad bikes. They work great for transportation when you're in a bigger map. Both of them work great for moving a flag around the map in relevant game modes. The main drawback with these vehicles is their low health and relative vulnerability. The Gungoose variant has a decent SMG at the back though, which can help make it more reliable.
Scorpion – Halo Infinite Vehicles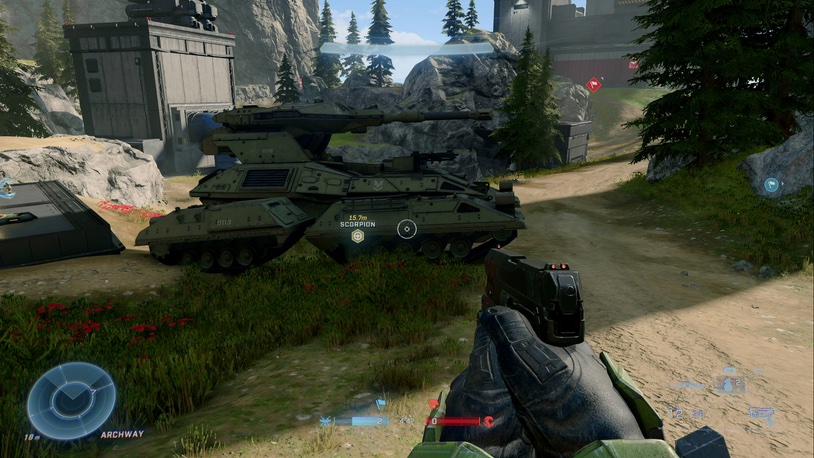 The Scorpion is a tank in the game which is a bit different to previous versions. This is a slightly lighter version of a tank, but it is still pretty hefty in the Halo Infinite vehicles. This is a decent tank that can deal a lot of damage if players are utilizing the machine gunner on the back. The gun works great and it pushes its way around the map fairly easily. This is obviously a great vehicle choice to go for.
Wasp – Halo Infinite Vehicles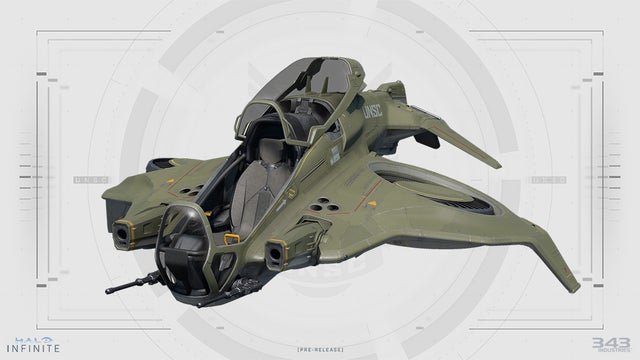 The Wasp is another armored vehicle that has some decent weapons attached. It is essentially a replacement for the Hornet. It only has one seat, which can make it a bit of a problem for groups. However, the energy shield gives it great survivability. The Wasp is a bit of a strange vehicle with some clear downsides. However, it can work well in some situations.
Those are all of the halo Infinite vehicles in the game at the moment. These will spawn on the various maps, with a lot more coming out on the big Team Battle maps. Using the halo Infinite vehicles properly is a big boost in games. However, you need to master every element of the game. Our other halo infinite guides can help you with other areas: