A gaming laptop is the ultimate way to take your passion with you wherever you go. While these types of portable gaming stations used to be looked down on for their less than impressive specs, today's modern laptop has everything required to be just as formidable as a desktop setup.
Two of the biggest names in the laptop game are Razer and MSI, both will stellar reputations for gaming. If you've ever been in the search for one of these devices before there's no doubt you've weighed them both up and likely concluded that each has a lot to offer.
So, are Razer or MSI gaming laptops better?
Both brands are known for their gaming laptops and models like GS66 Stealth and Razer Blade 15 are compared for their similar specs and price range. Depending on the specific features you want, you'll likely find one more appealing, but we need to look at what they offer in memory, graphics, size, and build quality to get a better understanding.
To help you get to the bottom of who would win the Razer vs MSI battle, we've looked at some of their most recent offerings, their reputations, and what the brands have done in the past to earn them this impressive status. With our detailed comparison, you'll walk away knowing which one is more your speed and which of their latest laptops you should be adding to your gaming station.
The History of The Brands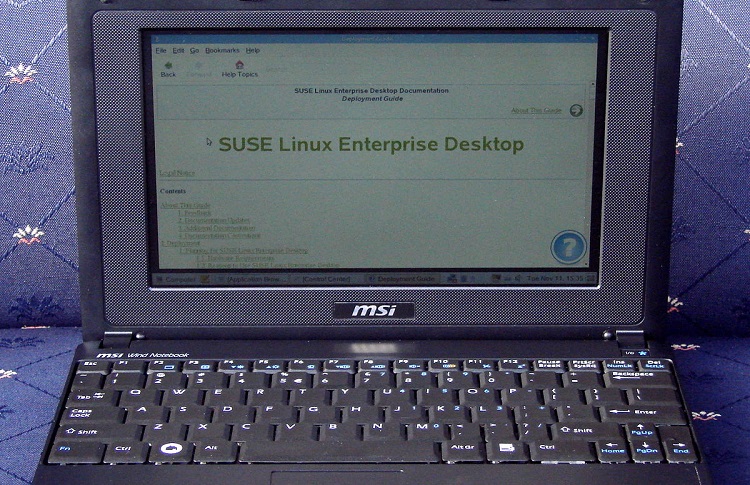 Razer and MSI are both well-known names in gaming, but they haven't always been as mainstream. To fully understand what each of these has to offer today, you need to look back at their past, and how they forged their place in the gaming market.
MSI is a Taiwanese company that was forged in 1986 with a focus on motherboards and graphic cards. With this knowledge, they were then able to start building entire computers and laptops that could easily rival the competition. Their first Ultra Slim Notebook was released in 2009 and designed for serious gamers and high performance users, but with the freedom that only a laptop can offer.
Razer has always been in the business of gaming, with their first product being the Boomslang, a mouse targeted towards gamers. The Singaporean company started a little later than MSI in 1998 and was focused on creating high-end gaming peripherals, eventually making their first gaming laptop and claiming to coin the phrase, the Razer Blade, released in 2011.
From there, both brands have been largely influential in creating these portable gaming devices and desktop models, and their costs have come down somewhat to make them more attainable for everyone. They each spent some time finessing the other components of gaming laptops before creating one of their own, which is a major reason for their huge success.
A Serious Reputation for Gaming Laptops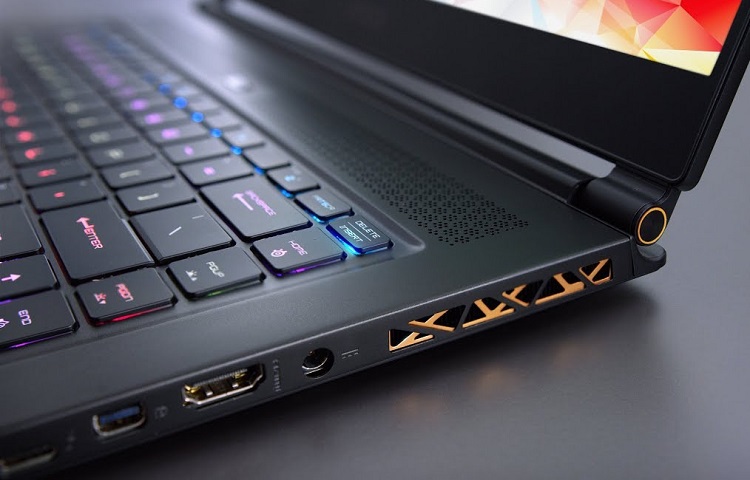 Even if you've never gamed before, there's a good chance you've heard of the Razer and MSI name. For those who do play, they know the brands have a solid reputation but have advantages and disadvantages that they bring to the table as well, which are worth looking into.
Razer has a reputation for doing just a few computers but doing them well, with many likening them to the Apple of the gaming world. Some consider them to be the more expensive options, and while that's true, you're rewarded with fantastic tech support and a brand that isn't afraid to push boundaries, which can be a huge payoff for gamers.
During the last decade, Razer has improved the sleekness and agility of their gaming laptops while remaining at a higher price point. Their laptops are well built and durable, with features like optical keyboards becoming standard, and if you can afford to spend a little more, many gamers will go this route.
MSI's gaming laptops are much the same, with some minor differences only noticeable by serious gamers and computer whizzes. Although they haven't always been seen as leaders in the gaming laptop market, they've made improvements over the last few years that have changed that, primarily with the re-design of their flagship laptops and offering of a wider selection, and all the while remaining affordable.
MSI has released a number of now-famous laptops but still struggle in areas like tech support, according to their customers. However, they've developed a more modern design that brings them up to speed with what others are offering and continued with their strong response time, refresh rate, and innovative design in all of their machines.
Current Models For Gaming
The best way to compare these gaming heavyweights is by looking at some of their more recent offerings. With an idea of the features that their latest gaming laptops offer as well as the rough price tag, you'll have a clearer picture of what Razer and MSI are all about.
Latest MSI Gaming Laptops
If money is no object and you only want the latest and greatest of MSI's gaming laptops, these are the models you should be looking at.
GS75 Stealth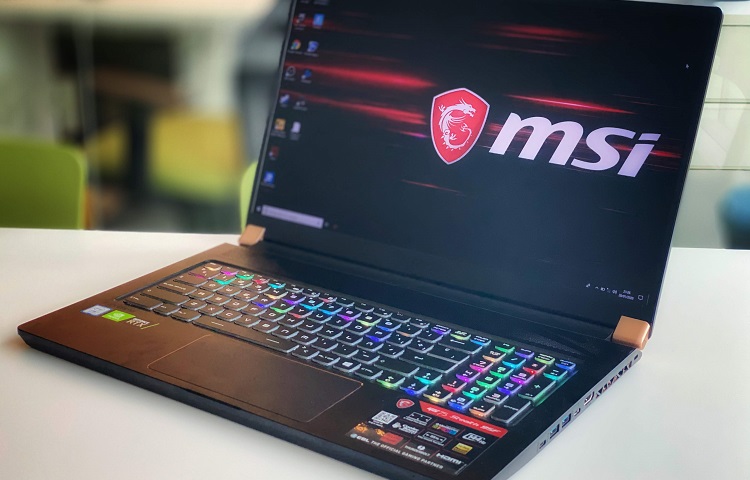 The GS75 Stealth was released at the end of 2020 with the 10SF model having the latest 10th Gen Intel Core i9 processors as well as GeForce RTX graphics card. Designed for serious gamers and high end users, this laptop is 17.3 inches and ultra-thin, but has some loud fans at work that detract from its name.
With a lighter chassis, it's easier to carry, but some worry that this will impact its build quality and durability. The GS75 10SF Stealth costs around $2,500 and has everything you need to play the modern titles.
GE76 Raider
MSI's Raider series unveils its latest offering with the GE76, being released in early 2021. This bulky laptop feels like the days of old but is the first of its kind to utilize RTX 3080 GPU for exceptional graphics.
The GE76 Raider is cost-effective also, at around $1,500 for the basic model, but around $2,800 to run RTX 3080. The laptop offers multiple configurations and customizations so gamers can get exactly what they want.
Latest Razer Gaming Laptops
Razer is miles ahead in the market for gaming laptops with these being two of their standout products that have been released in recent times.
Razer Blade 15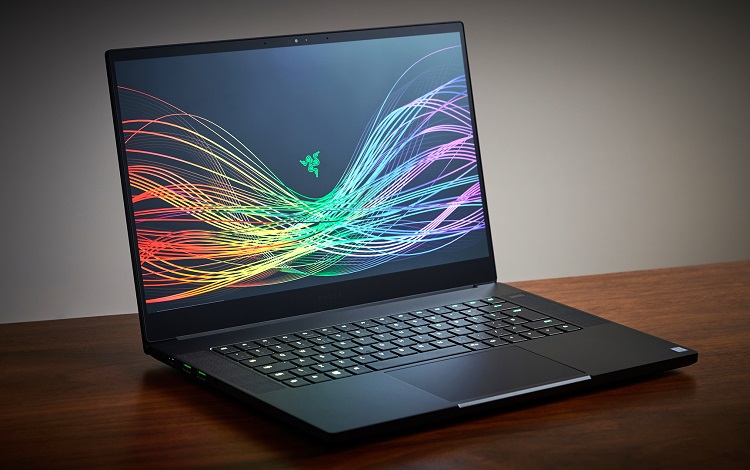 The Razer Blade is the standard laptop from this brand and the 15, although a few models past, is still a top contender today. This laptop is a little smaller at 15.6 inches, runs an Intel 9th Gen Core i7 Processor, and RTX 2080 GPU, which are still top-level to play with.
The chassis is rigid and the build is exceptional, and customers are usually happy to pay extra for this benefit. The Razer Blade 15 starts at around $3,000 currently, so for an older model it's still quite costly.
Razer Blade Pro 17
The Blade Pro 17 is the latest release from Razer and also their most costly, with the average starting price at about $3,200 for a base model. If you can afford it, you'll get the most modern and high-performance specs like NVIDIA GeForce Max-Q RTX 2080 Super GPU, which makes a huge difference to gameplay.
The Razer Blade Pro 17 runs on an Intel Core i7 processor and can be upgraded to models over $5,500, which is nothing unusual for this brand. It's expensive and noisy but games like no other, making it a frontrunner for the best gaming laptop in 2021.
Which One Is Best For You?
To determine the best choice for your gaming setup, you have to think about what it is you're searching for in a laptop. You might be someone who wants only the latest graphics cards and the highest refresh rate, or you could settle for a playable machine that's sleek and enjoyable to use.
If you're the type of gamer who wants a machine that's affordable but still enviable, the MSI options seem to be better suited. You still get an efficient laptop that runs some of the most modern GPUs and CPUs, but with slightly less build quality and other missing features, and a price tag that's more in everyone's budget.
For those with cash to splash and dreams of getting only the highest performance machine, Razer has what you're after. If you want to spend big and get rewarded with a stronger build, sleeker-looking device, and the most powerful specs to game and create with, you'll find the range from Razer to be more your style.
Most pro gamers today would be happy with a model from either Razer or MSI, and whatever brand you choose, you can be sure that they will live up to their solid reputations. Both are committed to expanding their range and improving their features constantly, so if you're in the dark about what brands you should be looking for, these two make it simple to choose.
The Champions of Portable Gaming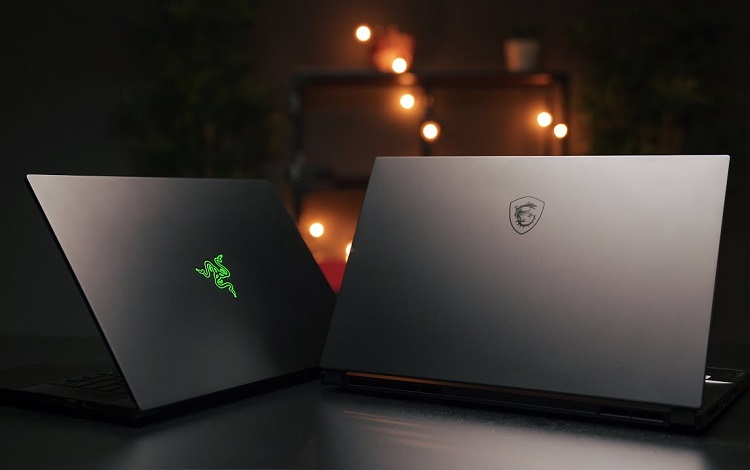 At first glance, it's easy to miss the subtle differences between Razer and MSI laptops, but if you look hard enough, you'll see them. Therefore, it comes down to the gamer to decide which of these minor differences are more important to them, and what they prefer most in terms of price, processors, range, design, and functionality.
Razer and MSI hold their place among the top gaming laptop brands today, and with innovations continuing in whatever they make next, you can ensure they'll keep this status. A gaming laptop looks nothing like what it used to, and you can thank them both for their contribution to this, whether it's been making them more affordable or simply higher powered.
With both computer brands being at the top of the heap, you can't go wrong choosing one of them for your gaming station. Razer and MSI have been leaders in gaming for years and they seem no signs of slowing down, so you can rest assured that any of their latest models will do you proud in all of your future gaming endeavors.
Related Questions
MSI and Razer are both huge names in gaming laptops, even if they offer something unique. Both brands ensure they're always up to speed with the latest and greatest specs, as well as features that gaming-on-the-go enthusiasts like to see.
If you've been considering a gaming laptop but still don't know if they can compete, read on the see the answers to some commonly asked questions about these portable gaming stations.
Can You Build a Gaming Laptop?
It is possible to assemble the parts to create a gaming laptop but unlike their desktop counterparts, it's not as straightforward. Most people find the cost of building a laptop for gaming far exceeds that of a ready-made one, so if you prefer this portable style, you'll be better off choosing one that's been built for you.
Are Gaming Laptops Built to Last?
Gaming laptops today vary depending on the manufacturer and model, but you can expect one to last up to 10 years or even more, with the right care and maintenance. However, if you're using it for gaming you might find the hardware and specs will be obsolete well before it breaks down on you, so that's worth considering.
Do Gaming Laptops Get Hot?
A gaming laptop is built with a high-performance processor and graphics card that both reach high temperatures quickly, and especially after long periods of play. As the inner components of these laptops are more cramped compared to a desktop, the interior can overheat, so you must choose a device that provides adequate ventilation and cooling.