Apex Legend's second series has had a fair bit more content than the previous one. However, disappointingly a lot of this has been hidden behind paywalls. A fact that lead to some interesting back and forth between developers and players. With such controversy going on over the skins and cosmetics featured in the game, you might wonder which are the rarest skins in Apex Legends Season 2. If you spot someone using one of these skins, you can bet they've logged a lot of time in the game.
Some of these rarest skins are mainly rare because of their occasionally bizarre unlock conditions. Many of them require you to have been playing since Day 1, and actively on the look-out for exclusive items since then too. You would have had to buy potentially hundreds of dollars of loot boxes to get your hands on some. If you've got any of these Apex Legends Season 2 rarest skins, you can be fairly sure you won't run into anyone else wearing one.
Apex Legends is a bit different to games like Fortnite since it has so many different legends. Each skin only works with one character, rather than being universal for other games with cosmetics. In practice, this has meant that there are about 8 times as many 'rare' skins. Most players only focus on getting skins for characters they actually play, making the popularity of the use of certain legends a factor in which become the rarest Apex Legends Season 2 skins. Strangely though, even with 8 legends it is the weapon and cosmetics that are the rarest things in this game.
These are the most exclusive skins in the game at the moment.
The Rarest Apex Legends Season 2 Skins
These are the rarest actual skins that are or were available in the items shop. Unlike some of the rarer cosmetics, these items were all available for actual purchase rather than being won through gambling.
The Dark Artist
This is a black Mirage skin that was briefly available. It was available back in March but not for very long in the Apex Legends store. It isn't the most interesting skin but you won't see it very often as they've stopped recycling skins to the store.
Full Metal Jacket Skin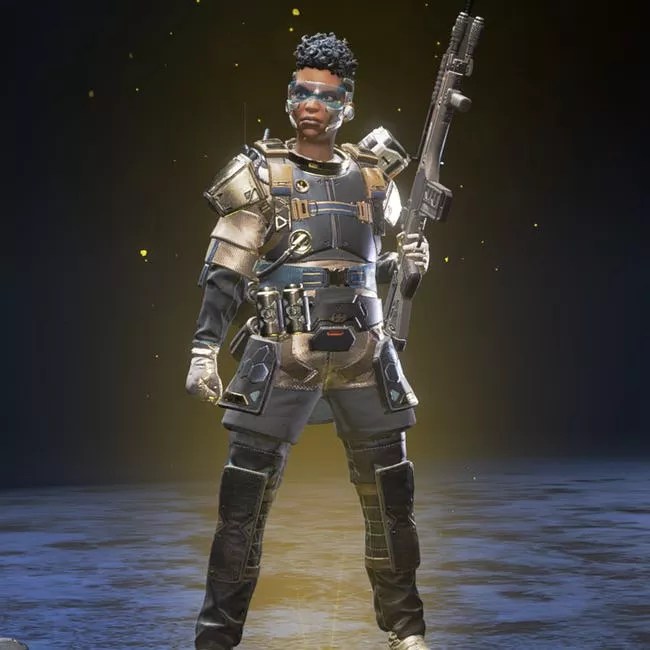 This skin is a particularly interesting look for Bangalore. The whole thing looks a bit Mad Max. This skin was only briefly available in the item store and wasn't picked up by all that many players. If you've got this one around in your inventory it is a unique look to use.
Great Winter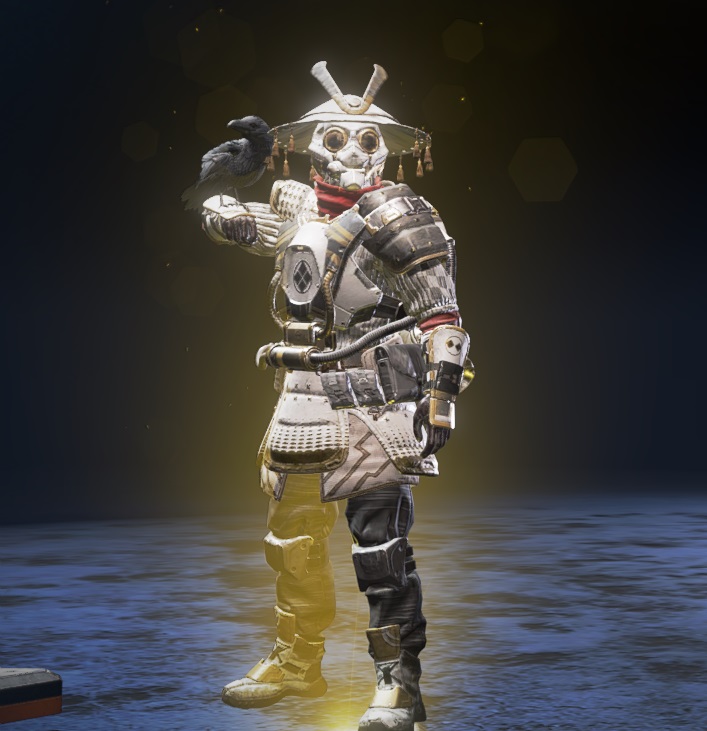 Great Winter for Bloodhound. This skin came out really early in Apex Legends. To actually purchase it, you needed to already have a legendary skin. Between this short window of availability and not coming back to the store, it is one of the rarest skins in Apex Legends Season 2.
Airship Assassin
This skin follows in the line of quite a few super rare Fortnite skins; it is a bit dull. It had the same brief window of availability as Great Winter. However, while this skin was cheaper in the store on its first realize it also required a really weird thing to actually unlock. This meant few players actually bought it, making it one of the rarest skins you'll see around.
The Rarest Apex Legends Cosmetics and Heirloom Set
Total Eclipse
This weapon skin is particularly rare since it was an exclusive skin on the first release. Unlike most other exclusive weapon skins, this one hasn't come back to the store since its release. This has made it really rare. While it isn't as interesting to use as some of the more common Legend skins, this one really signals that you've been playing Apex Legends a lot since launch.
Raven's Bite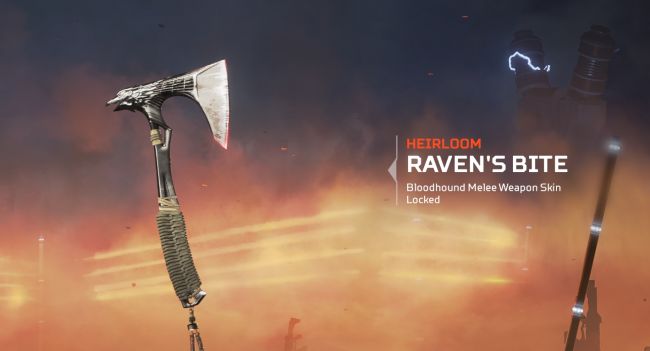 The famous $160-dollar axe from a recent event that was poorly received to say the least. This axe is rarely seen since it is a relatively pointless piece of equipment only applying to Bloodhound's melee attack. On top of this, it was buried within round after round of loot boxes before you'd have a chance to get it. This axe is one of the rarest Apex Legends Season 2 skins, and also one of the worst examples of the micro-transactions in this game.
Heirloom Secret Items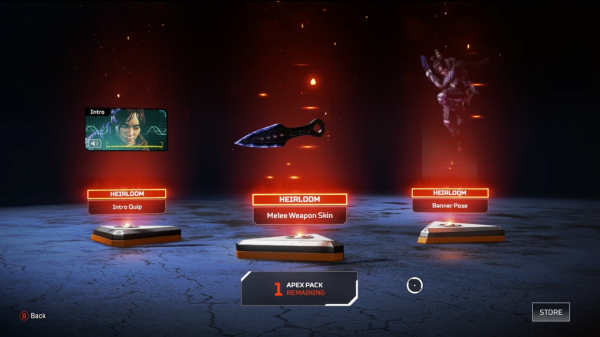 These Heirloom items are definitely up there with the rarest skins. Thankfully though, they're not really skins more just cosmetic items and changes. These tiny changes to your character's actions are only available in the Apex Pack loot boxes and they have a ridiculously low chance of appearing. Rather than being rare because of their age or the requirements to unlock them, these Apex Legends skins are rare by design.
A lot of the Apex Legends Season 2 rarest skins are really quite mundane! Most Legend skins don't become all that rare since players get plenty of opportunities to get them. If you're someone who cares about looking good during games, this is good news for you. However, if you're exclusively after the rarest things possible in the game to show off how skilled of a player you are, then you're going to have to deal with a whole lot of loot boxes.