Apex Legends features quite a few different characters with plenty of rare skins spread between them. However, as with every hero shooter, not every Legend is going to be relevant to you. Most players tend to gravitate towards a single Hero that they're particularly skilled with, hence the term 'main'. Even if you have a sub or two that you occasionally use, when you're looking for the rarest skins you're really after the rarest skins for the legend that you play. If you gravitate towards Mirage there are plenty of skins out there for you. Mirage has some really unique looks; the rarest Mirage skins can be pretty striking.
The rarest Mirage skins are typically those that are no longer available, so you might be sat on an old Mirage skin that's now one of the rarest! This is a comprehensive guide to every Mirage skin, divided by their rarity! Some of them are so rare that you might not have even seen them in a game.
Common Mirage Skins
These are the most common Mirage skins. Like with every other legend, these aren't exactly the most exciting. They are minor alterations to the base mirage look that give you a little bit of flair. While they aren't as exciting as the skins or looks you see in Fortnite or PUBG, they aren't particularly expensive either. Each only costs 30 crafting materials. Mirage's common looks are a bit more notable than some other Legends since the flare is applied all over. However, it still isn't the most exciting.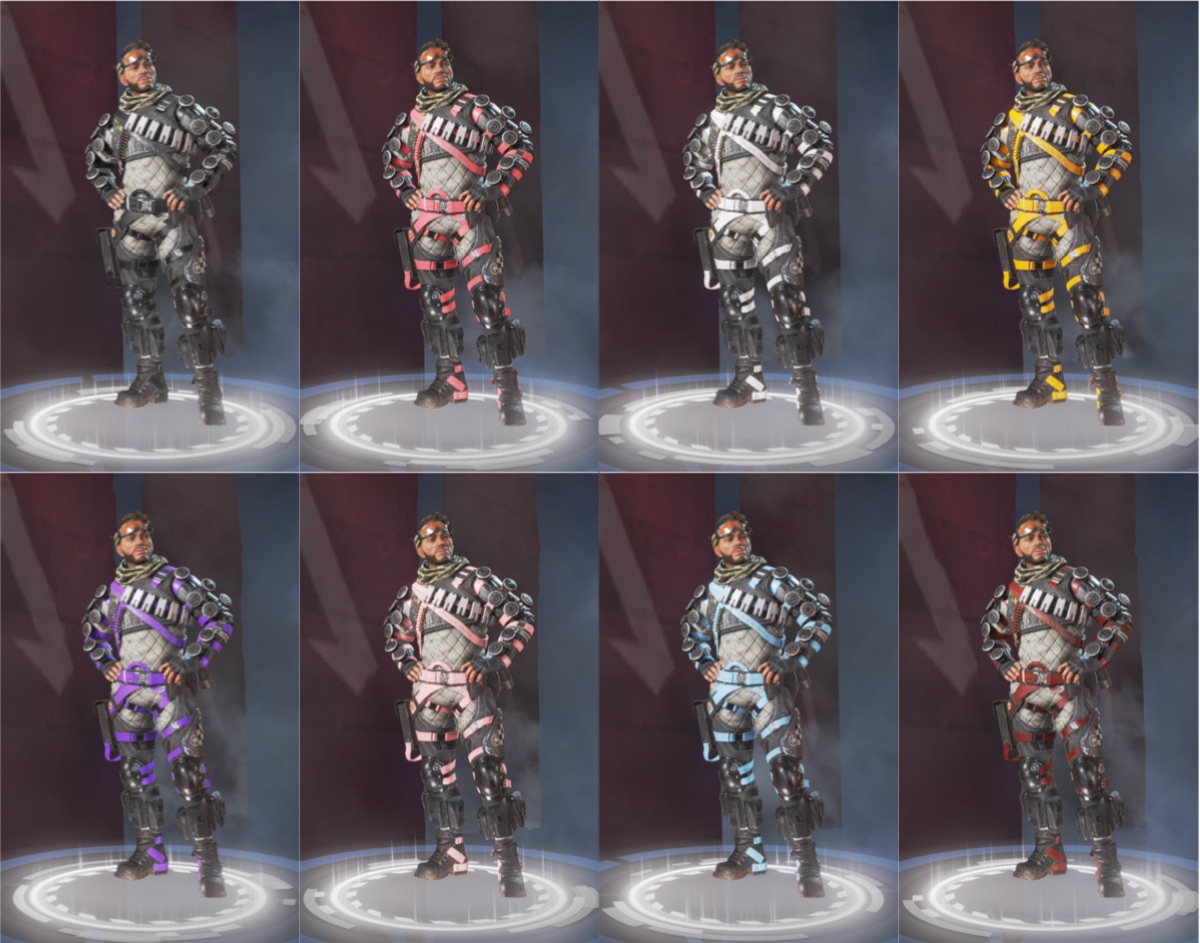 From left to right, top to bottom, these are Midnight, Cardinal, Arctic, Mandarin, Orchid, Flamingo, Clearwater, and Vino.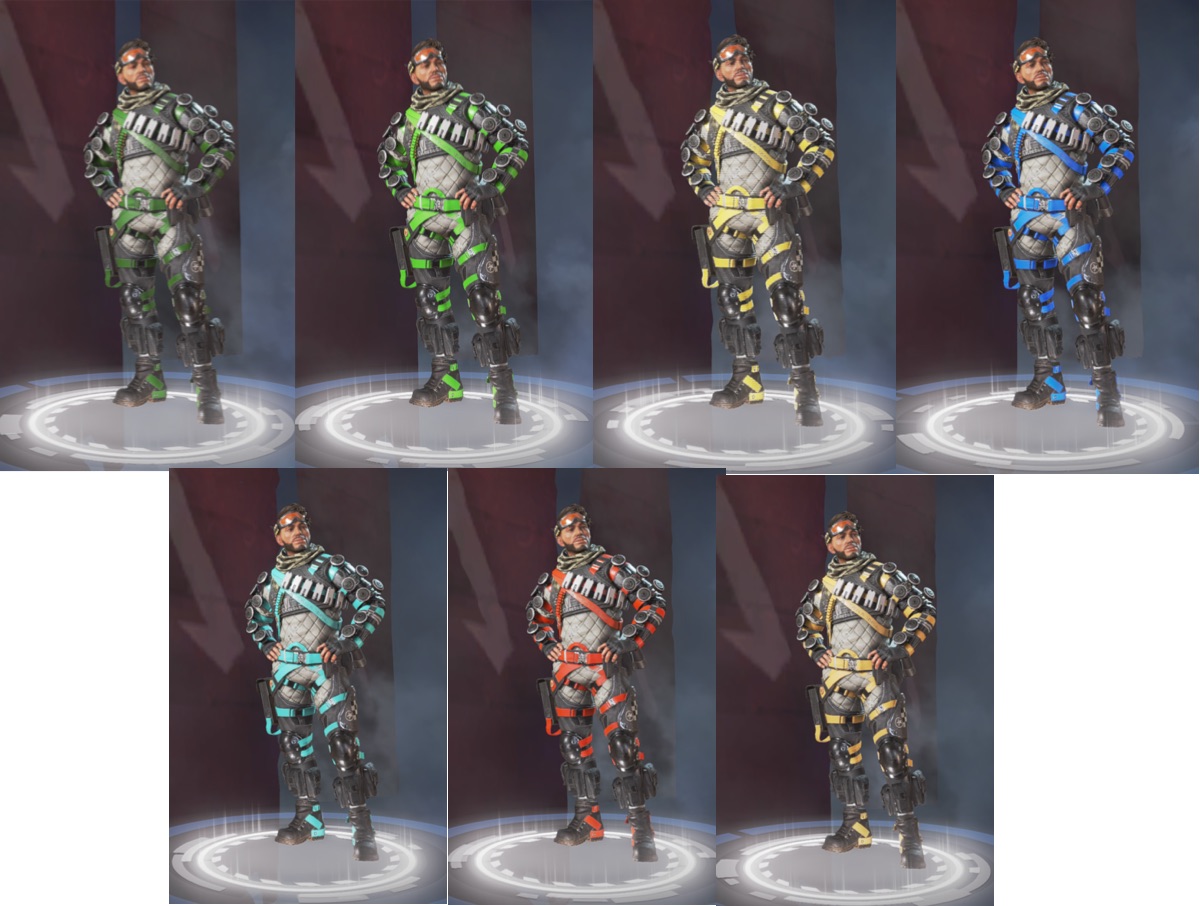 These are Evergreen, Limelight, Yellowjacket, Skyward, Hydro, Rage, and Sahara.
Rare Mirage Skins
These are the mirage skins officially designated as rare! However, their rarity proves to be something of a mirage. These aren't the rarest Mirage skins, they're only the second tier available. These do a bit more than the common skins, but they're still not the ones that most players are really excited about owning.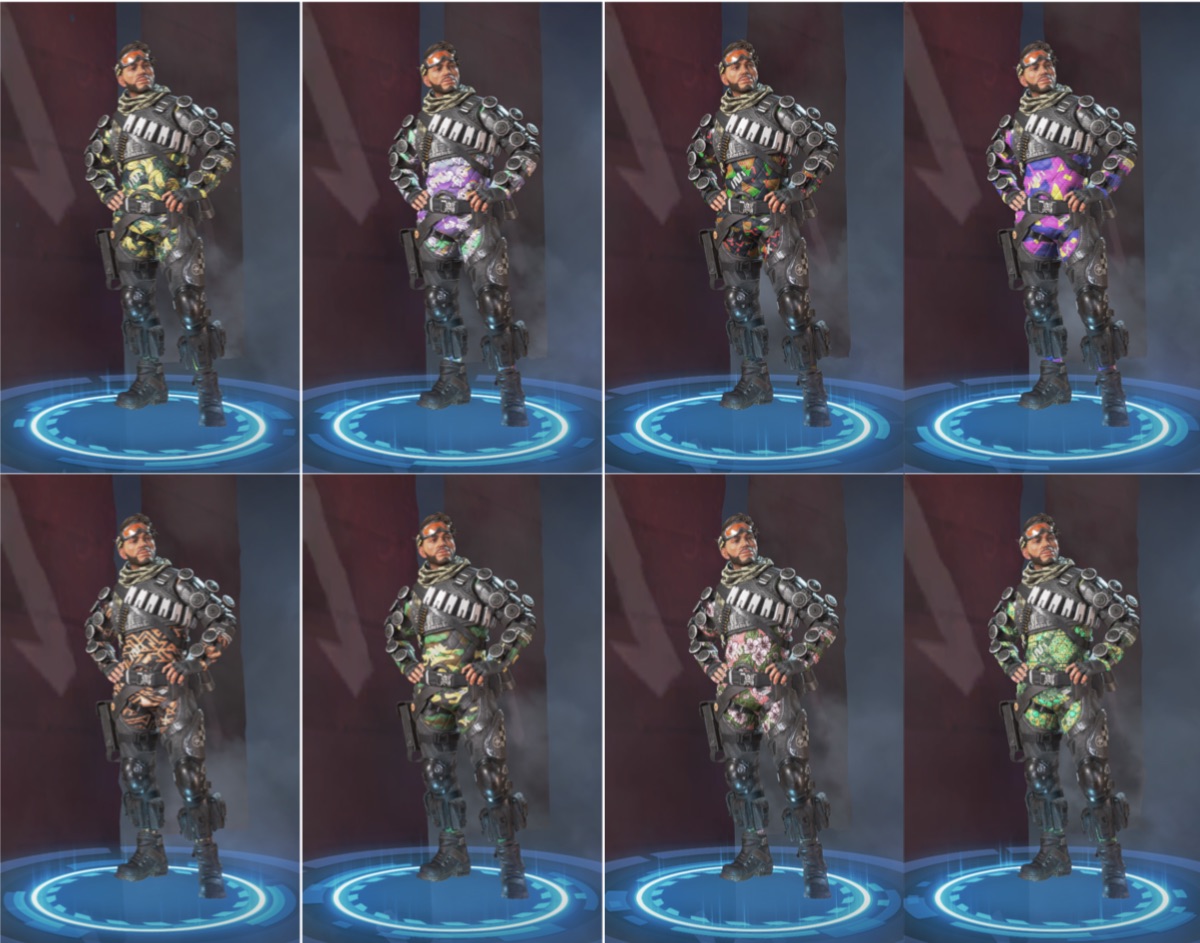 These are Gone Bananas, Unicornucopia, Super Rad, Sweet 16, Sizzle Reel, Woodland Warfare, Flower Power, and Convergence.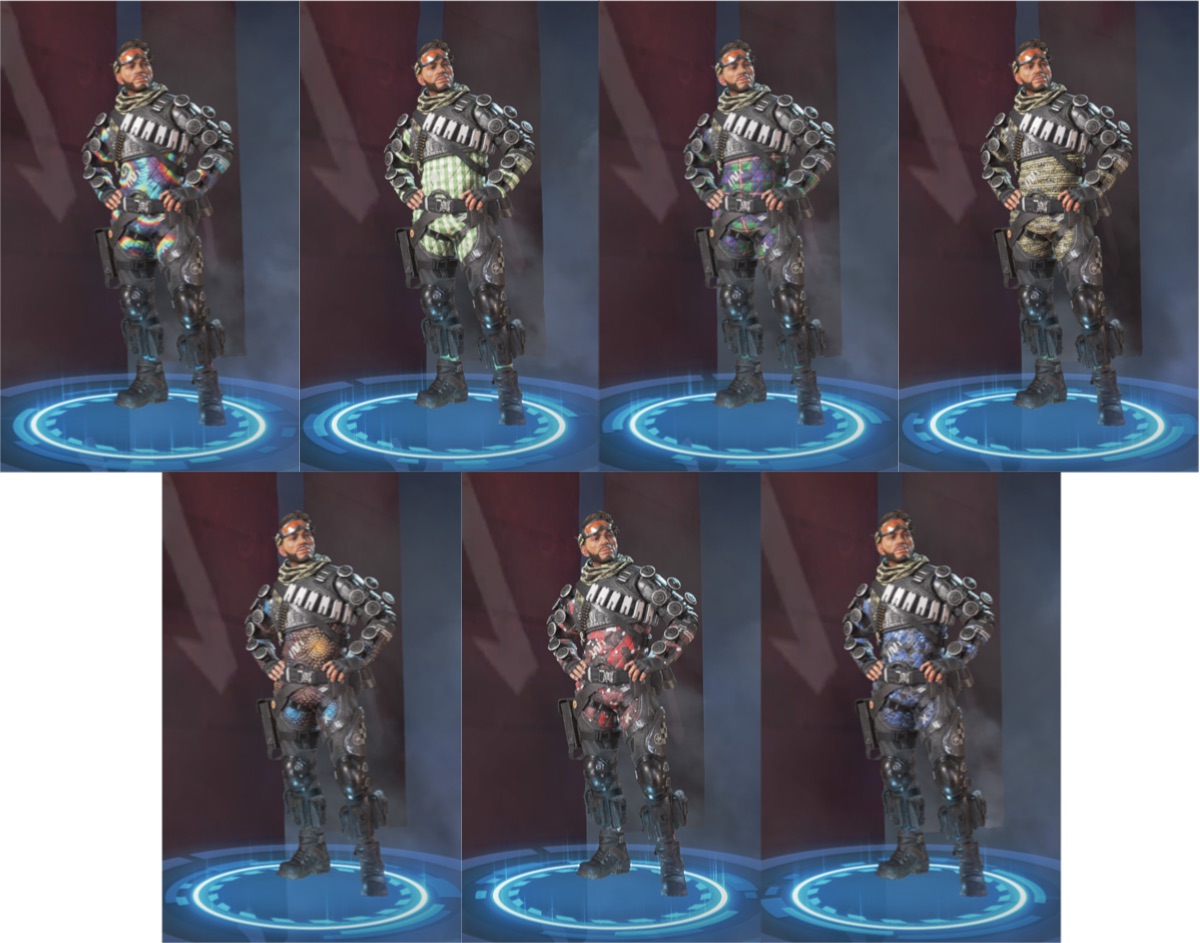 These are Tie Dye, Mint Condition, Tartan Fleece, Hieroglyph, Hypnotic, Urban Legend, Death Adder, and Outlaw.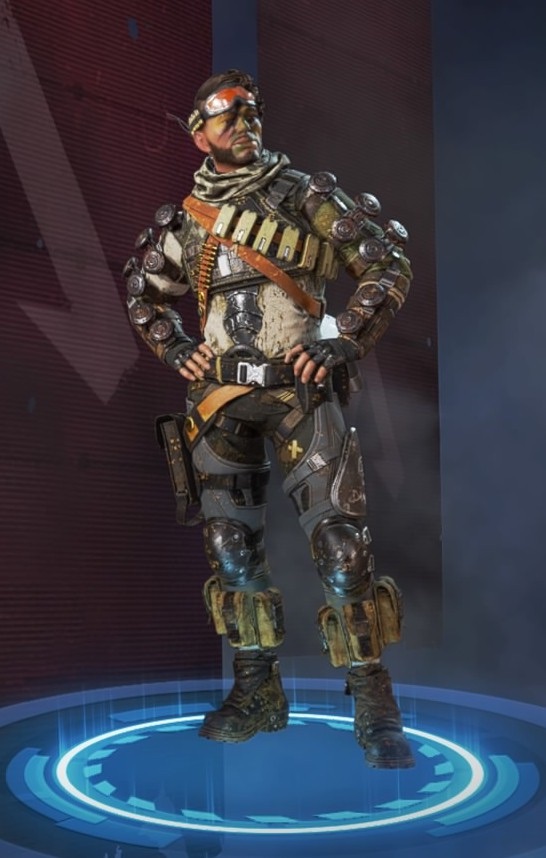 Outlaw is a little different in this collection. This one was the Level 1 reward for the Season 1 Battle Pass. Since it was an instant unlock, this one still isn't one of the rarest mirage skins. Even for a Battle Pass skin, it is a bit dull.
Neon Dream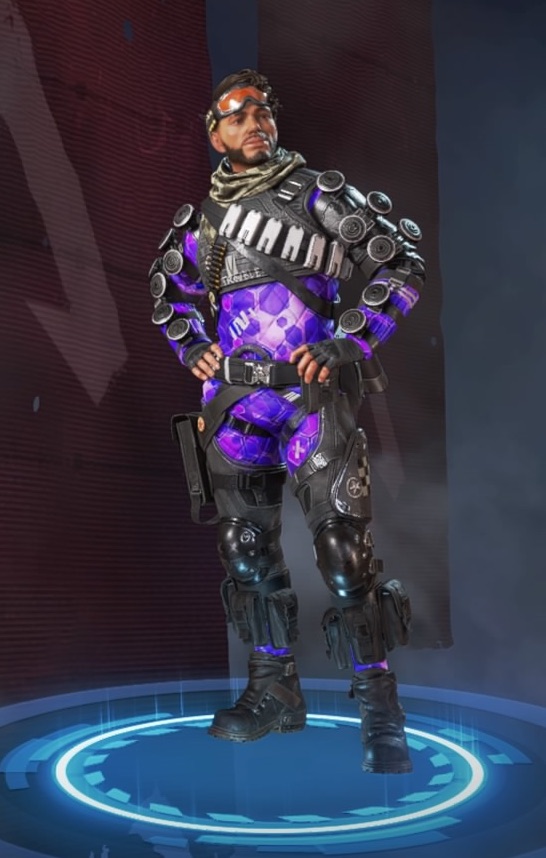 This one has a bit more going for it than the other rare Mirage skins. The full-on purple look is definitely something different. This skin was exclusive to members of PSPlus in May 2019. This has made it moderately rarer than some of the others, but not by too much.
Holo Man
This skin is quite similar to Neon Dream but in blue. It was a Twitch Prime exclusive skin in September 2019. While this has made it rarer than some others, it isn't the rarest mirage skins since Twitch Prime is pretty accessible.
Fired Up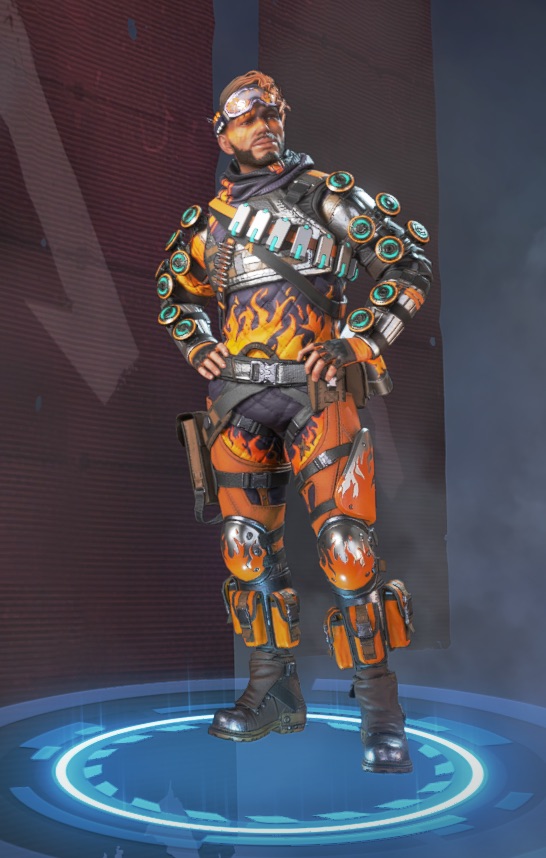 Mirage has another instant unlock skin in his rare category. This one came with the first level of the Season 1 Battle Pass. Like Outlaw, it is kind of dull. For a skin that came with the Battle Pass, you would typically expect a little more.
Epic – Some of The Rarest Mirage Skins
These are where the Mirage skins actually start to get rare. It is also where they get a bit more interesting. These aren't the rarest Mirage skins. However, these are still going to turn a few heads in your standard lobby compared with the others.
These are Fiber Optics, Glowing viral, Hack the System, Heat Sync, and Neural Net.
Legendary – The Rarest Mirage Skins
These are Mirage skins that are the least common of all. These are the rarest Mirage skins, with the most interesting looks and the most difficult conditions for actually unlocking them. If you have these sat in your locker, then they are the skins to get out when you want to impress.
The Revenger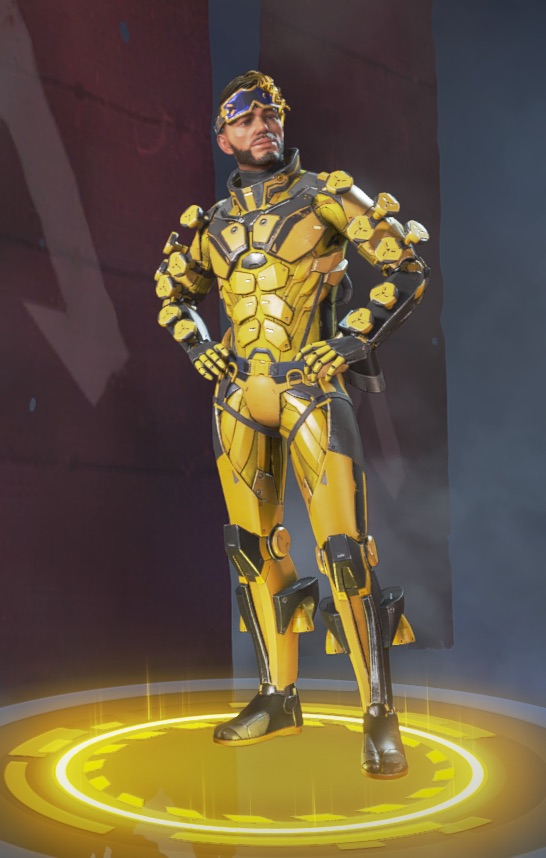 This skin would have 1,200 crafting materials. In this solid yellow superhero pose, it strikes an image similar to Ozymandias. This one is definitely a lot more noticeable than others, but you would struggle to keep unseen in this loud outfit.
Ghost Machine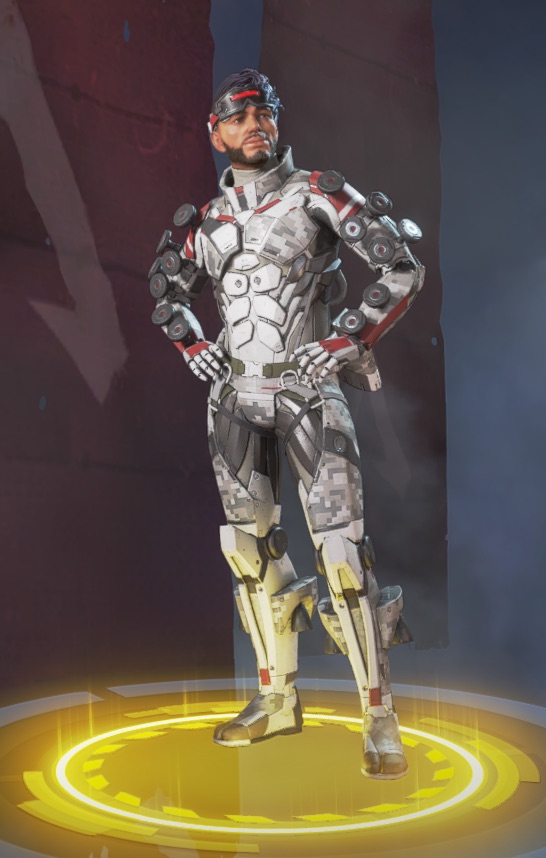 This is a different colored version of the Revenger. This one is set in all white, which gives you a certain minimalistic look. This is a pretty nice and different skin compared to the usual grit and dirt of Apex Legends characters. It would also have cost 1,200 crafting materials. This is one of the arrest Mirage skins, and one of the subtlest.
Angel City Hustler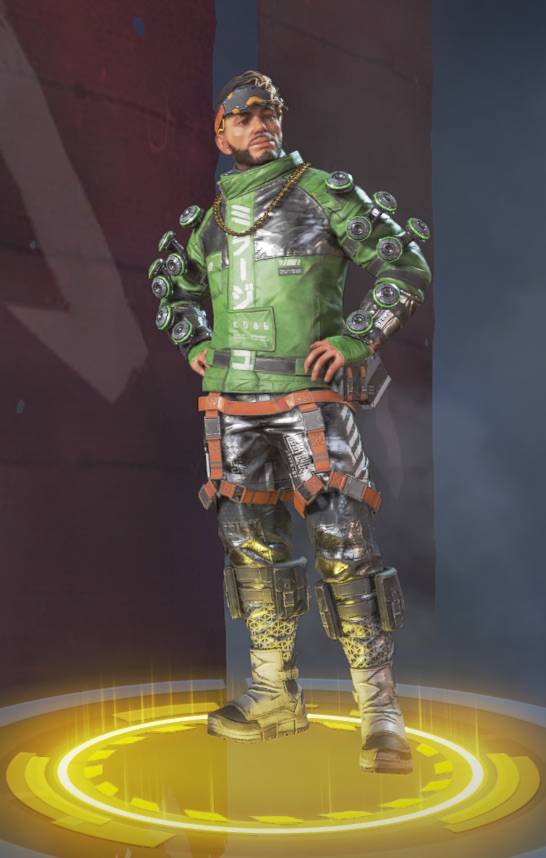 What does the name of this skin mean? Does it matter? Probably not, but even the rarest mirage skins seem to have bafflingly unrelated names. This one is primarily colored in a stark green. If you find some weirdly green trees and shrubbery, it might give you some camouflage. However, for the most part, you're going to be standing out like a giant green sore thumb. This one also costs 1,200 crafting materials.
The Prestige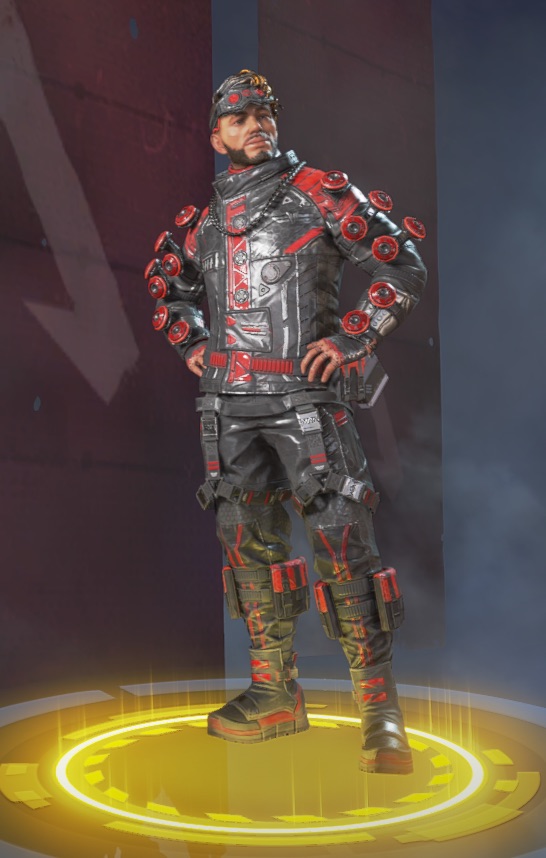 This is a recolored version of Angel City hustler and is as rare. In red and black it is a little planer and looks more like some of the more common skins for Mirage. This also costs 1,200 crafting materials.
Centre Stage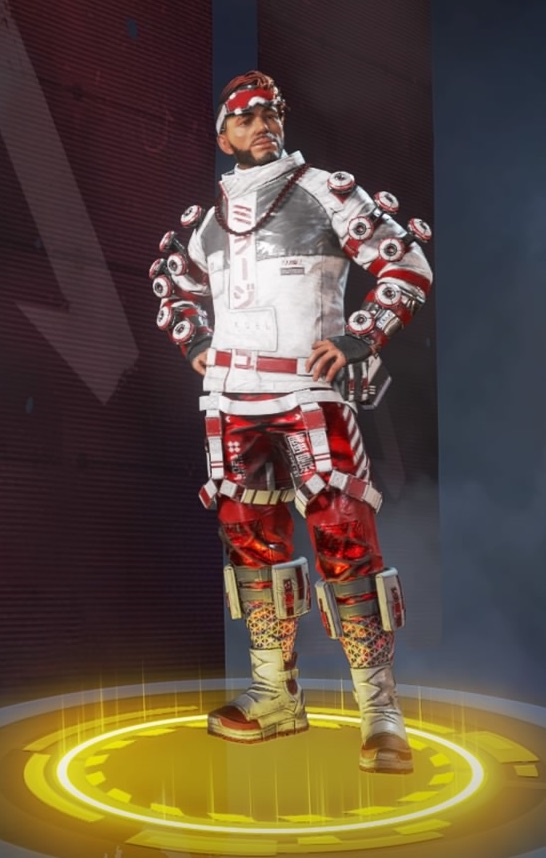 This skin is definitely something different compared to the others. It is also one of the rarest Mirage skins because of the way that it unlocks. You needed to have already acquired Angel City hustler, and 10,500 Apex Tokens. This high barrier to entry has made it pretty rare.
The Dark Artist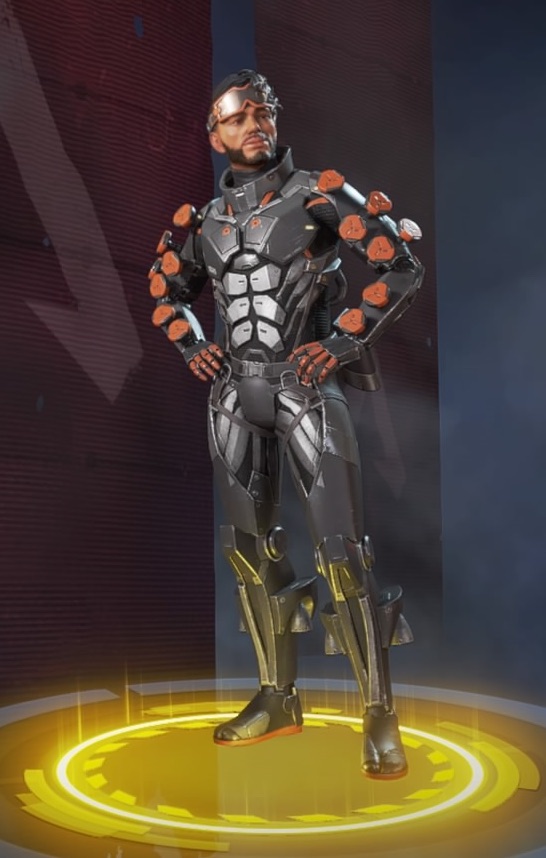 This one is a very very dark looking skin. The black body armor stands out a bit on this stealth focused suit. It only cost 6,500 Apex Tokens. However, you also need to have already gotten Ghost Machine for a shot at it.
Captain Bamboozle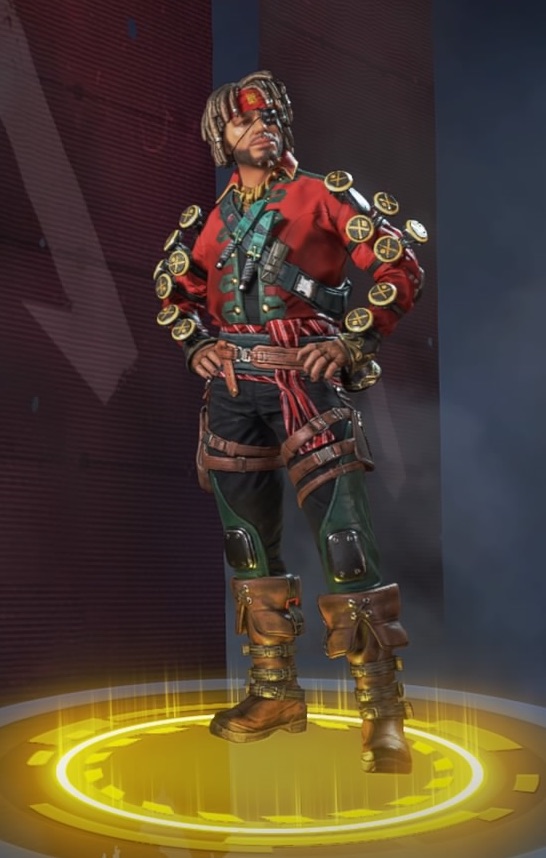 This is a loud and bizarre skin. Since it is quite different looking, it has become one of the rarest Mirage skins. This is largely since it was tied to the Iron Crown event. This event was notorious for its loot boxes, making this quite difficult to actually obtain.
Old Town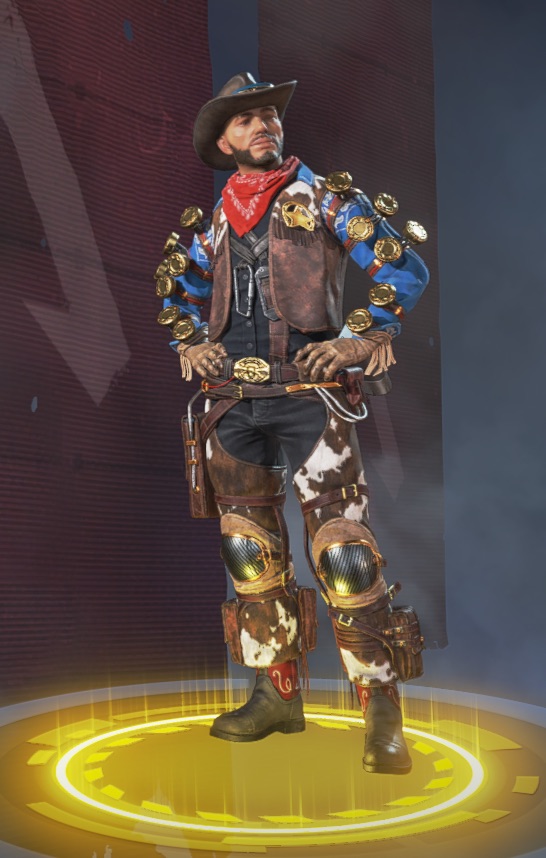 This skin might be the most fun out of every Mirage skin. The Cowboy outfit was available as part of the Fright or Fight collection. The exclusivity has made it quite a rare sight in Apex Legends.
Pit Crew
This might one of the rarest Mirage skins, but it isn't exactly the coolest looking. This F1 themed skin was available for 10,500 Apex Tokens. However, you need the Prestige already in your account to unlock it. This has made it pretty difficult to obtain. The skin is a bit of an acquired taste, but it probably has its fans.
Those are every Mirage skin available in the game. They vary from very simple recolored skins to some of the coolest and rarest Mirage skins in the game. Let us know in the comments which is your favorite, and which you think is the rarest in the game!