In recent weeks, accusations of cheating have been leveled at some Fortnite pros. Big names like Tfue have been accused of using extra devices to automate their gameplay. Fortnite macros allow players to automate button inputs. When used correctly, they can make it appear that the user can build at superhuman speeds or move with a weirdly exact sense of timing.
The issue came into light recently after a series of now-deleted tweets from Zayt. The pro player threatened to expose six players who are using macros. While the tweets weren't taken seriously from everyone, some pros have since been caught using Fortnite macros. One of the biggest players in the OCE region was exposed as using macros. Some of the players accused, like Tfue, have a history of being accused of using Fortnite macros too. So Is it possible that pro players are using macros to edit at high speeds instead of pure skill?
Macros are a big problem in Esports in general. While Fortnite has usually escaped the macros scandals that hit other Esports, does it have a problem with them?
What Do Macros Do in Fortnite?
Macros are essentially key binds. However, they're a specific form that goes beyond just binding inputs to easy to use buttons. With macros, you can set your PC up to do more inputs from a pattern that you've saved. You can lock multiple inputs into one keypress. Your system then simulates that you're making those inputs. This allows you to react to things much faster. You can press a single key to execute quite a few different movements to build, aim, or move around.
In Fortnite, macros can be set up to help you build quicker. You can have a macro established that lets you hit one key and get a few keys worth of inputs to register with the game. This one key then communicates to the game that you're doing more inputs than this. Your game registers that you've done a whole range of movements, like building a ramp, wall, and editing one of them when you pressed one button.
Are Macros Cheating in Fortnite?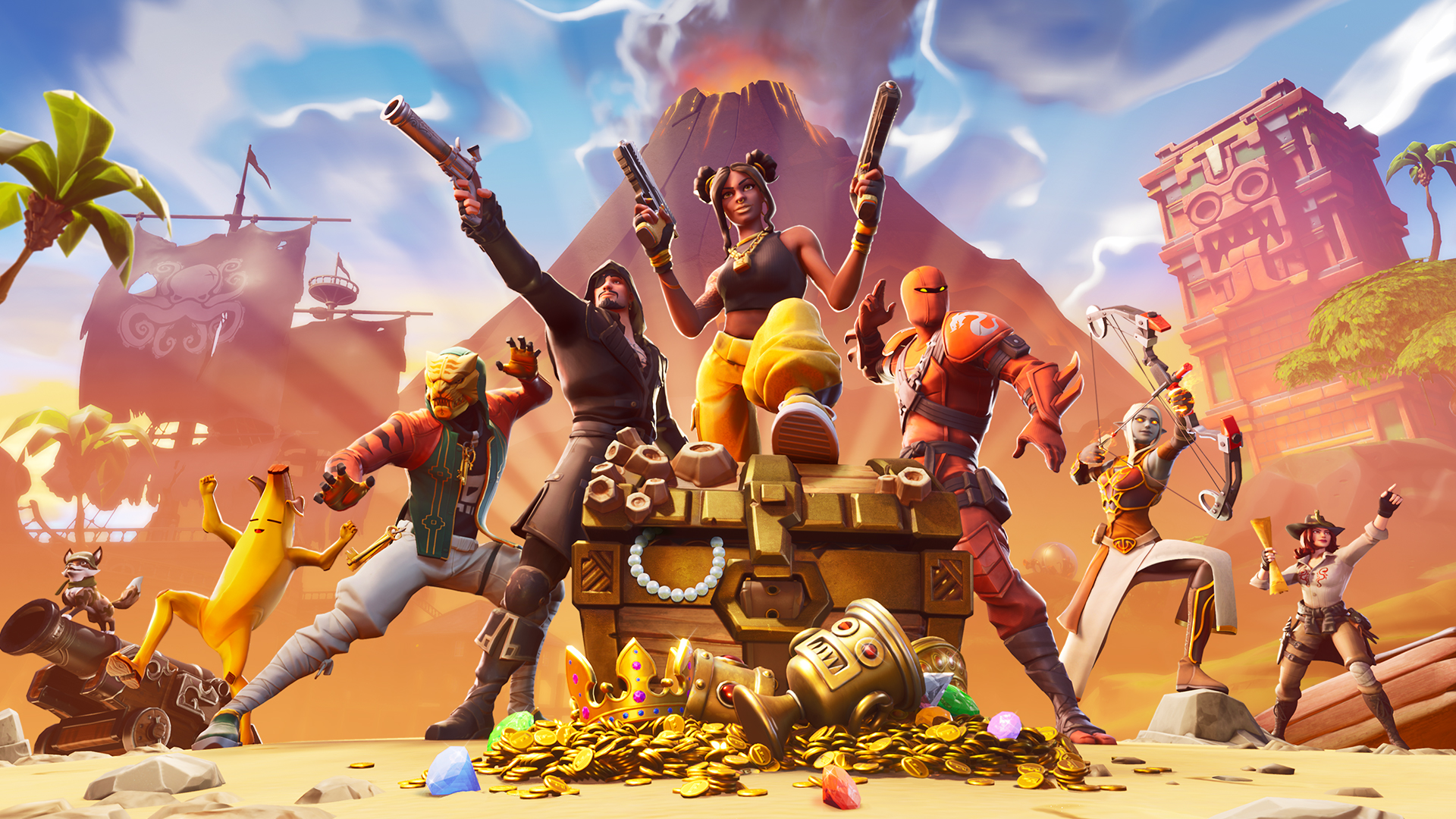 Macros are a big problem in a lot of different PC games. Essentially, they're cheating. Using them is against the rules in Fortnite.
Macros are an unfair advantage in the game. They let you automate part of the process of playing. While this might not feel as bad as an aimbot, they achieve a lot of the same things by using your PC to play for you.
Using Fortnite macros is grounds for a player to be banned from competitive events. Accusations of using them really need to be taken seriously.
Zayt Accuses Pros of Using Fortnite Macros
Fortnite macros aren't considered to be as big of a problem as in other games. Accusations of teaming are much more common. Yet, recently Zayt threatened to expose six players who were using macros. He specifically focused in on Tfue.
Zayt claimed to have proof that Tfue was using Fortnite macros and key binds to play at a higher level. He claimed that Tfue won't get banned or receive any punishment for this because he is the biggest streamer and brings a lot of revenue to Fortnite. He's also in the past claimed that "There's no evidence of anyone using macros, except Tfue".
Does Tfue use Fortnite Macros?
The accusations against Tfue aren't anything but accusations. However, we can look a little deeper into it. The idea that Tfue wouldn't get in any trouble for macros since he is a big streamer doesn't actually check out. Tfue specifically has gotten banned in Fortnite in the past. Following a previous ban, Tfue tried to use his clout as a streamer against Epic. He played with a default skin to protest losing his older skins with his old account.
Tfue played with a default skin for quite a while. This didn't achieve anything with Epic though. This all demonstrates pretty clearly that Tfue isn't above consequences. Epic has punished him before and would punish him again if he was using Fortnite macros. His skin experiment petered out without achieving anything. That's a pretty clear demonstration that Epic isn't going to make exceptions to the rules for big streamers. This doesn't completely rule out him using Fortnite macros, but the argument that he's above punishment for it just doesn't hold any water.
Tfue has weighed in on recent Fortnite macro allegations, calling out another player caught using them.
@SerpentAU recreate one of your previous videos with a full hand cam ez proof

— Tfue (@TTfue) June 7, 2020
Fortnite Players Using Macros
SerpentAU is one of the biggest Fortnite players in his region. He was recently caught using macros, and his punishment wasn't light. He was dropped by Overtime Gaming. This is a good response to cheating. While SerpentAU looks like he'll be returning to the game and trying to compete on a level playing field from now on, this is a positive for punishing cheating.
My apology

Read: https://t.co/YDORQ1cbGF

— Serpent (@SerpentAU) June 13, 2020
Accusations of using Fortnite macros can often be completely devoid of any evidence. It is hard to prove, and hard to disprove. Using a handcam to demonstrate you're clicking the buttons can show you can perform at high speeds. When it comes down to individual games though, there isn't a solution beyond handcamming every pro in every game. This is obviously unworkable.
Are Fortnite Macros a Big problem?
Since it is difficult to disprove macros being used by players all of the time, what can be done to police them? So far Epic and the competitive community have done a good job at stopping and punishing cheating. Since a lot of competitive Fortnite is played from the comfort of the players' own homes, things are harder to track. While we can hope there is competitive integrity to every game, SerpentAU has clearly shown that some are going to cheat.
Want to get better at Fortnite without resorting to macros? Our guides can help you improve: