Ubisoft is finally stepping up and launching a futuristic battle royale game of their own which is currently in Beta mode but will launch in the near future. Hyper Scape is one of the most anticipated battle royales of this year and it is currently in beta mode and only available on PC for the time being. Ubisoft is planning to launch the full-scale version of Hyperscape in the coming months which will be available on Playstation 4 and Xbox One as well. 
Hyperscape is surely one of the most futuristic games that you'll get your hands on but for newcomers, it can be a bit confusing. There are nine different hacks in Hyperscape but you can only carry two at a time and then upgrade them down the line to increase their ability. And to make things easier for you, here's a guide that will explain all the best hacks and their abilities.
Hyperscape Best Hacks for Beginners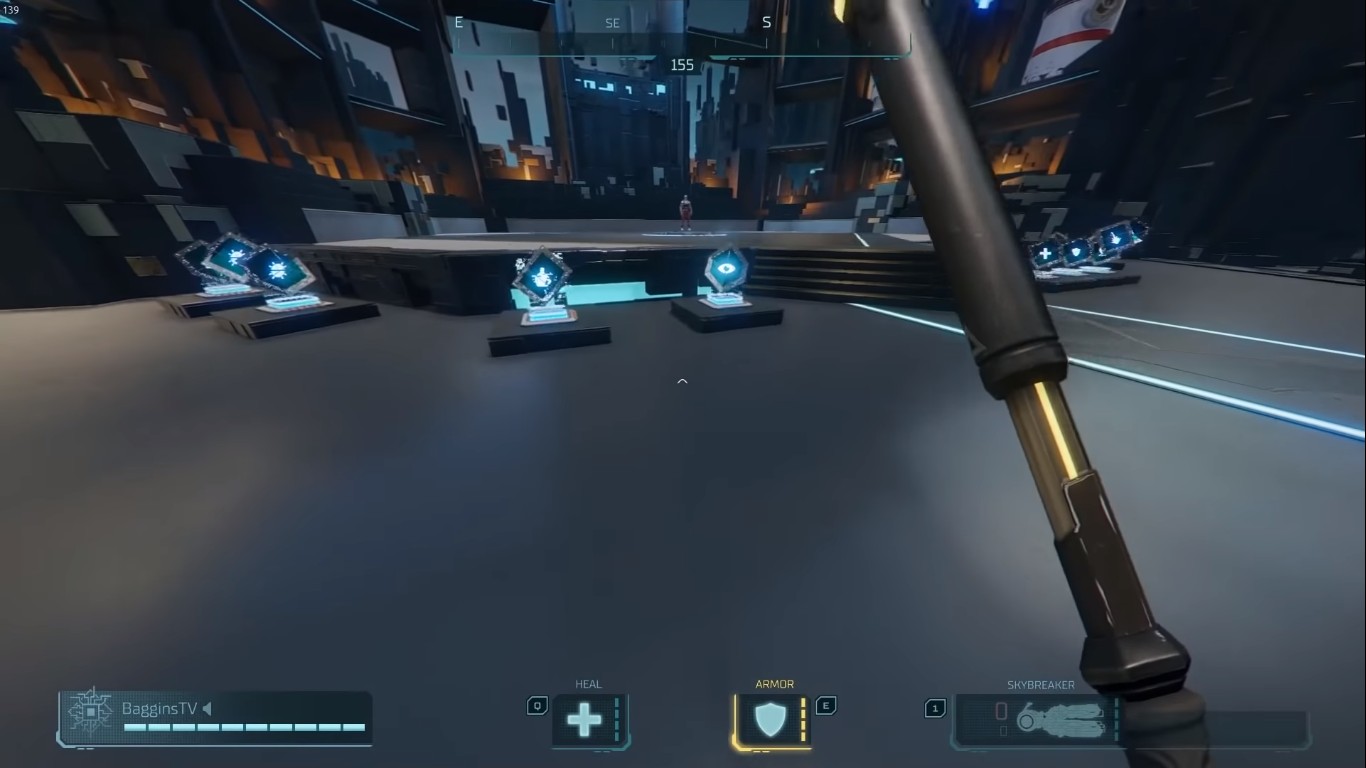 Invisibility 
Invisibility is one of the best hacks that will really come in handy when you're invading your enemies. Invisibility hack makes you invisible to your enemies for a short period of time but if you fire a weapon during this period, the invisibility will be deactivated.
Wall
If you're a Fortnite fan then you'll definitely love this one. The Wall hack lets you build walls around your enemies to block their line of sight and ambush them. However, these walls are quite fragile and enemies can easily demolish them using their weapons. You can build up to five walls at a time with this hack.
Mine
Remember Youndu and his arrow? Mine hack is quite similar. Once you've deployed the Mine hack, it will detect the nearest enemies and blow them away but does a little damage. These mines have a short radius but the will come in handy if you're trying to ambush someone.
Heal 
This hack does how it sounds. The heal hack will create a small radius around you that will heal you and your teammates at the same time. This is one of the most powerful and one of the best hacks that you must go with. The healing ability will increase when you upgrade this hack. 
Armor 
This is surely my favorite hack in Hyperscape. The Armor hack will make you invincible for a short period of time. However, this ability will be removed if you decide to use any weapon. But if can time your shots when you're enemies are reloading then you can get some pretty decent headshots.
Ball 
Forget everything, The Ball hack is the only thing that you will need to win games. The Ball hack will turn you into a wrecking ball that will keep you safe from enemies for a short while. The Ball hack does not make you invincible and there's no damage to other players when you hit them but it's a good ability if you're trying to escape enemy squads.
Teleport
You name it and Hyperscape has it. Teleport is another unusual hack in the games that you choose from. Teleport ability will teleport you forward to a very short distance quickly. However, you won't be able to teleport through solid structures. If you've played Dishonored then this will definitely bring back old memories. Teleport is one of the useless abilities and I wouldn't recommend it to someone playing Hyperscape for the first time.
Slam 
There's no fall damage in Hyperscape and that's why Slam is one of the most brutal hacks that you can get your hands on. Slam will let you jump very high in the air and instantly crash into enemies on the ground causing them a great deal of damage. For beginners, I'd definitely recommend going through this ability.
Reveal
The Reveal hack will provide you with a line of sight of all your enemies in your direction. Even the ones that are standing behind a solid terrain will be revealed with this hack. Reveal hack will surely come in handy when you're on a rooftop with a sniper.
Also Read: