Call of Duty Black Ops Cold War is now getting close to release. We know quite a bit more about the game than we previously did. We now have a good idea of the perks, weapons, and other elements of your loadout that are going to be available to you. Building an effective loadout is one of the most important parts of Call of Duty. So if you want to get off to the best start in Cold War, it is the area that you'll need to pay the most attention to. Wildcards are a brand new feature in Cold War. These are a unique ability you can use to give yourself an advantage.
We don't know all of the Wildcards that will be in the final black Ops Cold War game just yet, but we have a good idea of them. They already seem like a really important part of your loadout. If you want to get off the ground running with Cold War, then this guide can help you decide which of the Black Ops Cold War Wildcards will best fit your loadout.
Black Ops Cold War Wildcards Guide
These are all of the Wildcards that we currently know are going to be in Black Ops Cold War:
Danger Close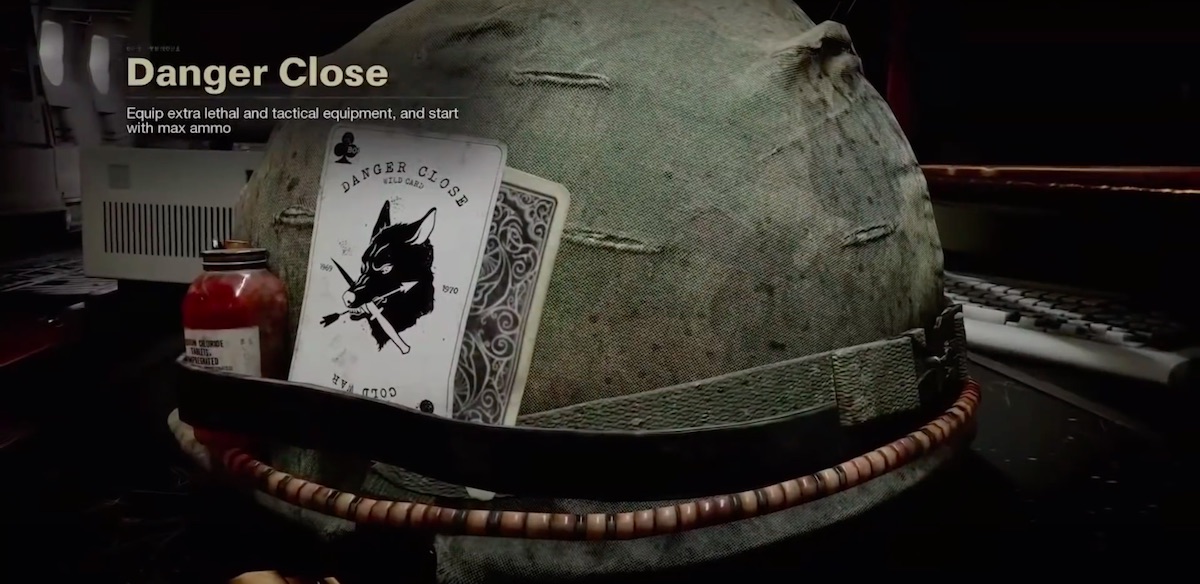 This Wildcard allows you to spawn with an extra lethal and tactical equipment use, and higher max ammo. This Wildcard works pretty well for fraggers and all-out aggressive players. Right from launching into the game, you're going to have the capability to blow through enemies and do a lot of damage.
Those extra equipment charges at first launch are going to be the most important part. With these, you should be fragging forwards and using your starting ability to claim the middle ground or key point of a map as quickly as possible. To make the most out of this one of the Black Ops Cold War Wildcards, you need to be willing to put yourself in harm's way and have your team follow up on initial fragging.
Gunfighter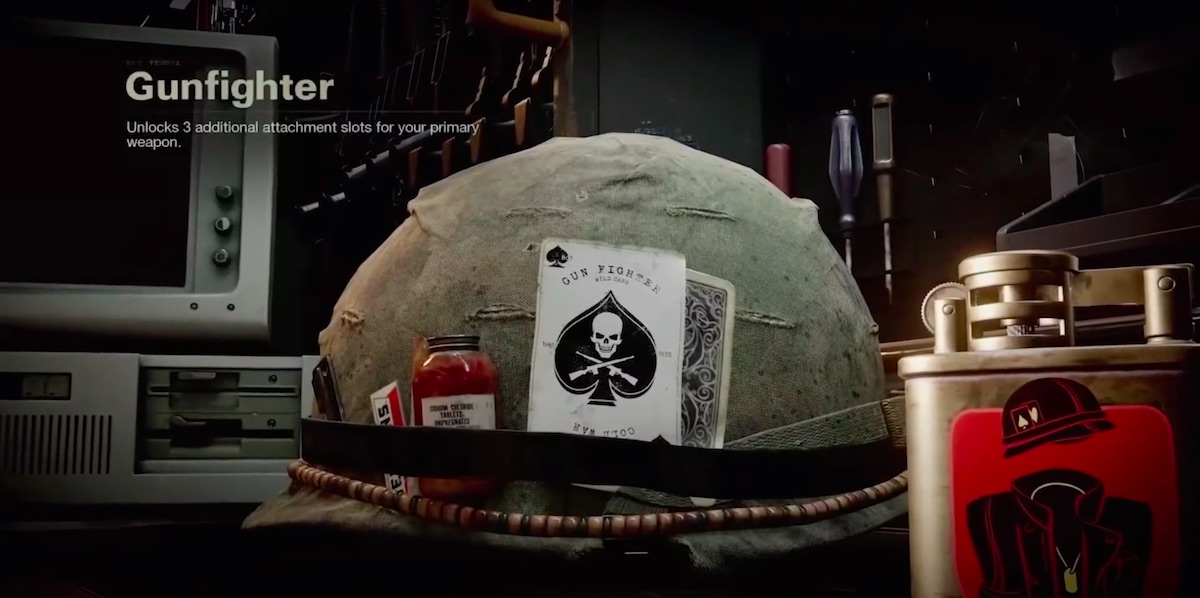 Gunfighter allows you to attach 8 different attachments instead of 5. It's important to keep in mind with this one that Black Ops doesn't use an identical Gunsmith system to Modern Warfare, it has been altered a bit. In this context, more attachments can often mean a better weapon.
This one is slightly strange but it does have potential. This is a wildcard that you shouldn't use unless you have a specific weapon build in mind. You can likely use it to make some serious modifications to otherwise specialist weapons. Kind of like the brief shotgun sniper that was possible in Warzone thanks to a balancing error. It could make a mess if not thought out though.
This wildcard is going to be more destructive than helpful in the wrong hands. If you're planning on using it, do your research and make sure that your accessory bag of a weapon is actually working in tandem to help rather than hinder.
Law Breaker
Law Breaker allows you to equip any weapon in any slot, you can also use any perks instead of being limited to one per tier. You should think of this one like Overkill in some other Call of Duty games, it lets you carry a specialist weapon without sacrificing a primary weapon slot. This is great for snipers or other players whose main skill isn't always going to be needed.
This one of the Cold War Wildcards allows you to carry a standard assault rifle alongside something more circumstantial like an SMG or a sniper rifle. The perk element is also pretty good, allowing you to take whatever pick you want from the options. The doubled-up weapons are really the big bonus here though.
Perk Greed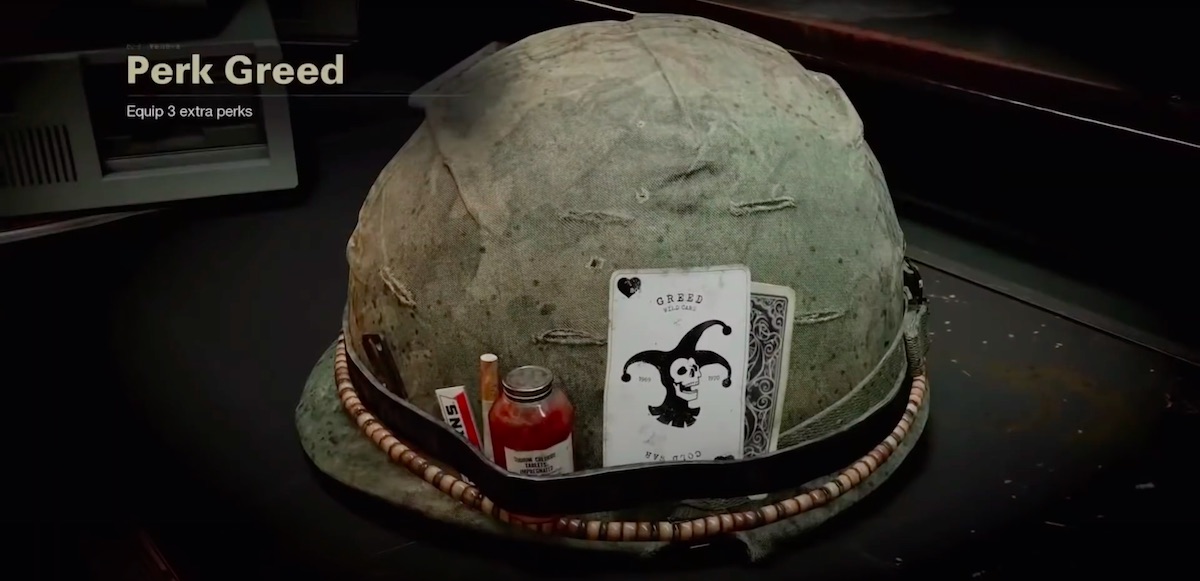 This is a pretty cool addition to the Call of Duty Black Ops Cold War Wildcards, it lets you take three extra perks, giving you two from each tier. With all of these perk effects stacked you can make some big differences to how the game plays. This particular Wildcard is going to be useful for just about every player.
If you're playing in an all-out aggressive way, this selection can help make you immune to fragging while supercharging your own options. This is a great option for you to push other players and get some damage done.
Which Wildcard Should You use?
Those are all of the Black Ops Cold War Wildcards that we currently know about, but more are likely to surface eventually. At the moment, there are some really unique options. Most have applications for a lot of different types of players. Largely though, only specific play styles should opt for Gunfighter and Danger Close. Law Breaker is tailor-made for snipers and other specialist players. Perk greed is one that most players can use and see a big improvement from though.
The other side to this coin is that your opposing team could be rocking an over the top attachment filled guns or running six different perks. This is definitely going to shake things up in multiplayer. Our other guides to Black Ops Cold War can help you figure out building the rest of your loadout to counter this: