Call of Duty Black Ops Cold War is close to launching, and we've been able to have a good look at the game. As with any Call of Duty, building a great loadout is a really important part of preparation. This is what can set you up for a great game, you need the right tools. The most important part of a Cold War loadout is your weapon. This Cold War weapons guide covers the weapons we know about in the game so far, and which are the best ones at the moment.
There are some weapons that have already made themselves stand out from the crowd.  While Cold War is going to see adjustments before launch, we can already have a look at the weapons that you'll need to focus on. To unlock all attachments in Cold War, you'll need to spend a lot of time leveling a single weapon up. This is a hassle! So if you want to make the most of your time, it is best to know which weapons are worth bothering with. This is what you need to know about the Cold War weapons:
Call of Duty Black Ops Cold War Weapons Guide
Assault Rifles
Assault Rifles are some of the Cold War weapons that are the easiest to use. These are versatile and useful in most situations, but best at a medium range. These are the ones that we know about at the moment:
XM4 – The XM4 is the equivalent of the M4A1 here. It is the most well-rounded of the Assault Rifles. This is basically your starting point in the game, and if you like to play at the medium range this first weapon might be as far as you need to go. For an Assault Rifle, it is a bit slower than you might be expecting. You can even this out really by using the right Gunsmith attachments and the best XM4 Loadout.
AK-47 – The AK-47 is the most powerful Assault Rifle, if with some clear drawbacks. You have to put with quite a bit of recoil. This isn't unmanageable but it does make it quite niche.
Krig 6 – The Krig 6 is the least appealing of these three Assault Rifles. It has better control than the AK and works quite well at a range. However, it is slow and doesn't have the same stopping power.
The XM4 is the clearest stand out of these Cold War weapons. However, the AK is going to have its uses, especially with the right Gunsmith build.
 SMGs – Cold War Weapons
SMGs in Call of duty aren't typically as popular as Assault Rifles. The MP5 usually has its fans, but this time around things are a bit different. One weapon has been the breakout star and it is an SMG. These are those in the game at the moment:
MP5 – You might remember the MP5 as the most effective SMG in Warzone and Modern Warfare. It isn't as powerful as some other Cold War weapons but it is still a decent choice. It doesn't do as much damage as many players would like, but it is quick and easy to control.
Type 821 – This is an SMG which actually works quite well at a medium range. It has a bit too much recoil, but it's an SMG that comes closest to an Assault Rifle. If the Cold War Assault Rifles are too slow for you, then this weapon is going to hit that spot.
AK-74u – The AK-74u can cut through players at a real speed in the right circumstances. There are issues with recoil, but its power and speed make it pretty strong. The AK-74u can be hard to handle, but it is the most useful SMG at the moment.
The AK-74u is definitely the stand out here. However, each of the SMGs has something to offer. They've been something of a surprise hit in Cold War so far.
Cold War Weapons – Tactical Rifles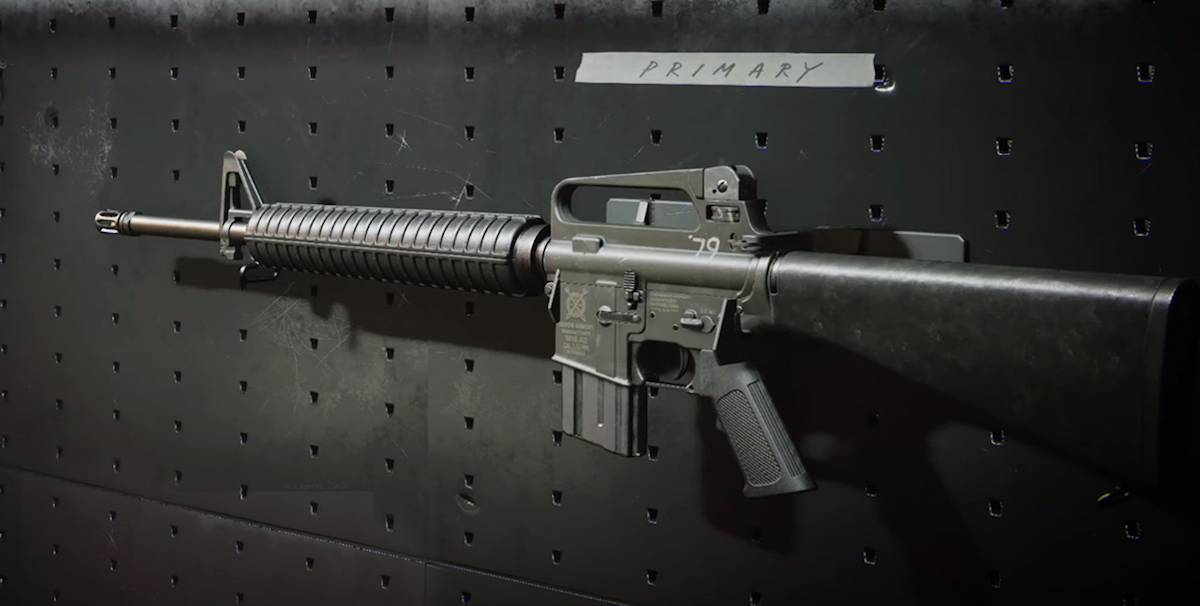 Tactical Rifles are Marksman Rifles by another name. In Cold War, they do seem to have a lot of potential. Part of the reason why you rarely see much fuss made of these is they really require a skill. If you have that great aim to get good results, then these tactical rifles can be pretty effective:
M16 – This is a weapon that fires in short 3-round bursts. There is a very low delay between bursts though, and it does a good amount of damage for each shot. If you're accurate then this could end up being a really powerful weapon.
Type 63 – This is a semi-automatic rifle that makes it a bit easier to handle. It is still a little bit slow, but it features great damage and accuracy.
Both of these are going to be useful for different types of player. You'll need a high skill with aiming and maneuvering, but with Gunsmith attachments to bulk up the speed these weapons are the beginning of a good loadout.
Cold War Weapons – LMGs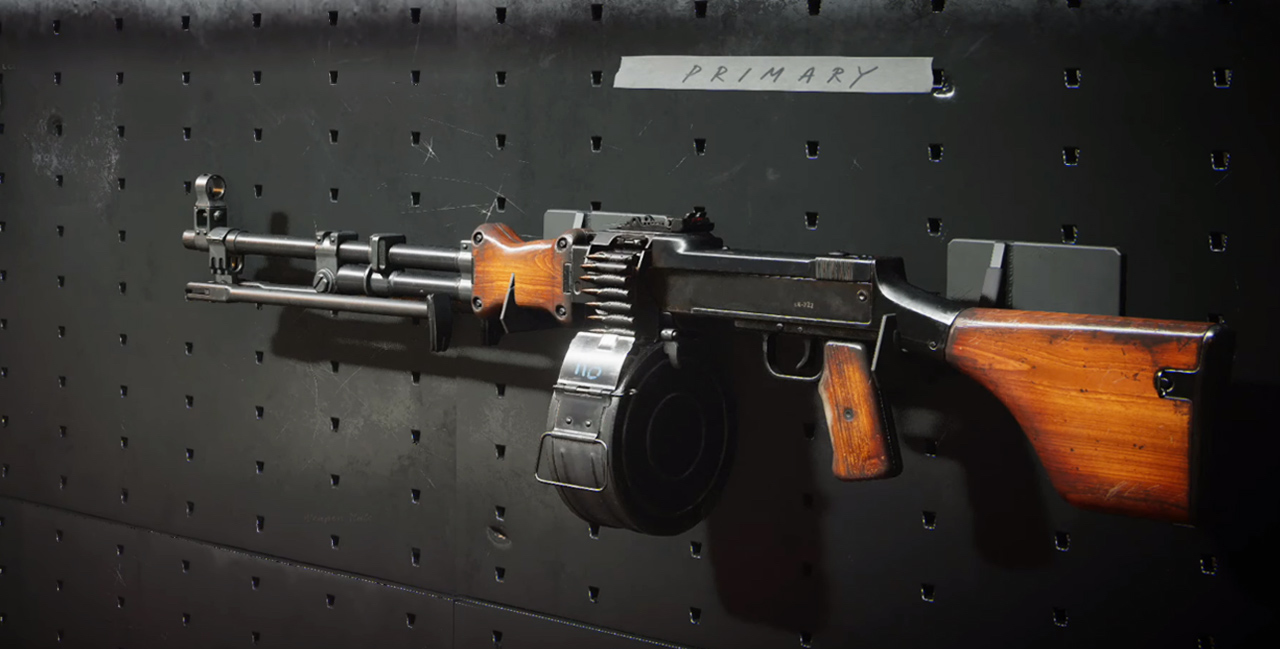 The LMGs aren't the best Cold War weapons at the moment. This might be more down to the maps we've currently seen than the weapons themselves though. They're definitely suited to a specific style of play. These are your options for an LMG:
RPD – This is an LMG with a pretty hard damage rate. The drawback is its smaller magazine size. This is a bit of a hassle, especially for an LMG. However, as with some of the other Cold War weapons, the right attachments might be able to fix this.
Stoner 63 – The Stoner 63 is closer to a standard LMG, but it does have a significantly lesser damage rate than the RPD. To make up for it, it fires faster, has better accuracy, and less recoil than you'd expect.
These Cold War weapons aren't as useful on the surface, but both can be made to work overtime. Each can likely be adjusted using Gunsmith, but it might take some dedication to really work out the best balance.
Sniper Rifles
Going into Cold War, weapons like Sniper Rifles have been a bit overpowered. They're due to be dialed down by the time the game comes out but they're still likely to hit hard. These are your two options:
LW3 – This is a standard bolt-action sniper rifle. It can kill in a single shot, has a slow reload time, but it's great for anyone with perfect aim. This thing is perfect for a skilled sniper and has few drawbacks.
Pelington 703 – This is a faster sniper rifle, in reload, and in ADS. It can still kill enemies in a shot if you're really accurate. However, it is closer to a marksman rifle than the LW3. This makes it a great transitional sniper rifle if it fails to the LW3 overall.
The LW3 is the better choice for a traditional sniper, but the Pellington can be effective if you're into going a bit faster.
Those are all of the Cold War weapons that we currently know about. A few are clear stand-outs compared to the rest. These are the ones you should focus on leveling up quickly to get access to those attachments. Our other guides to Cold War can help you start the game off with a great performance.