Call of Duty Black Ops Cold War had a long early access period, but it has finally released in full. The game has a lot of content for players to get through, and a lot is locked behind XP walls. As with any Call of Duty game, building a great loadout is a really important part of preparation. This is what can set you up for a great game. If you're going to win more rounds and progress fast, you're going to need the right tools. The most important part of a Cold War loadout is your weapon. This Cold War weapons guide covers all of the weapons in the game. In each of the categories, there are some weapons that stand out from the crowd. The best Cold War weapons can make a big difference for your performance.
To unlock all attachments in Cold War, you'll need to spend a lot of time levelling a single weapon up. This is a hassle! So if you want to make the most of your time, it is best to know which weapons are worth bothering with. You need to spend time unlocking all of the great attachments for the right weapons. If you stick with the best Cold War weapons, then you can get everything you need unlocked quicker and build better loadouts.
Call of Duty Black Ops Cold War is having seasons of content added similar to Modern Warfare. This has meant a good amount of weapons have been added into the game as it has progressed. At the moment, the Season 1 additions are some of the most interesting we've seen. This guide covers all of the weapons, included those added, and what you need to know about each Cold War weapon:
Call of Duty Black Ops Cold War Weapons Guide
Cold War Weapons – Assault Rifles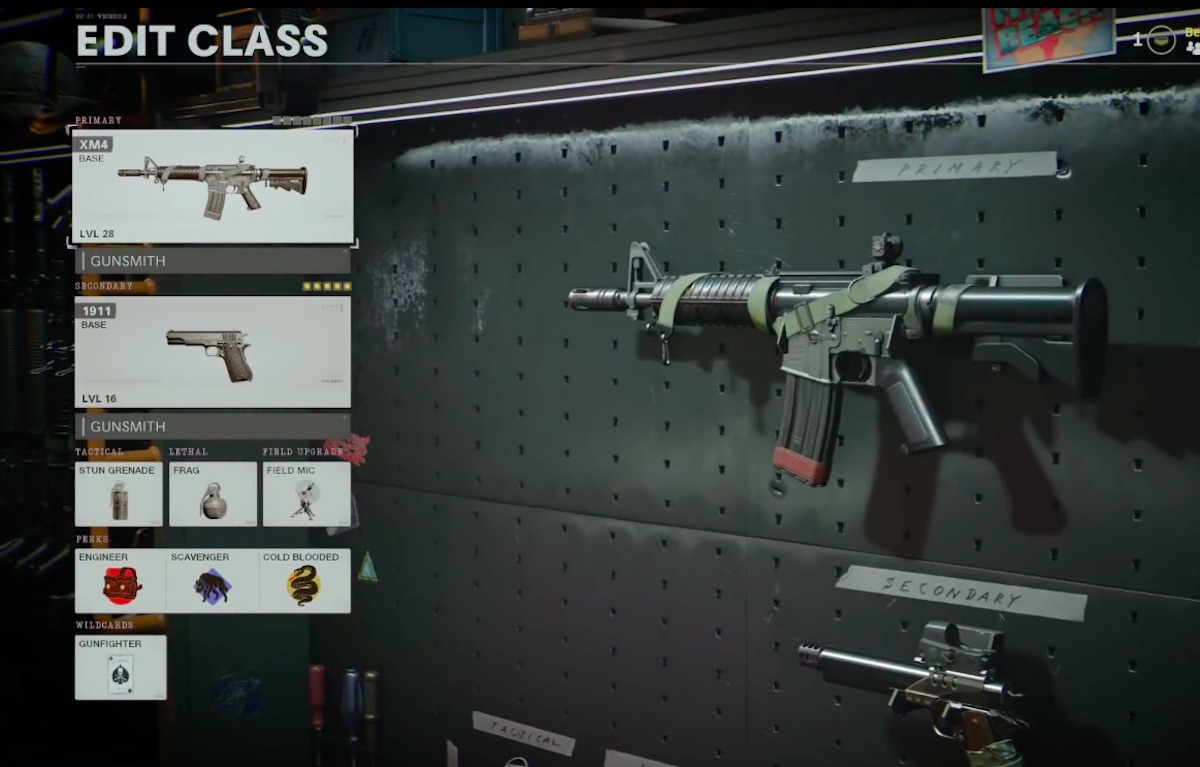 Assault Rifles are some of the Cold War weapons that are the easiest to use. These are versatile and useful in most situations, but best at a medium range. These weapons are simple to pick up, and great choices for beginners in the game. These are the Assault Rifles in the game at the moment:
XM4
The XM4 is the equivalent of the M4A1 here. It is the most well-rounded of the Assault Rifles. This is basically your starting point in the game, and if you like to play at the medium range this first weapon might be as far as you need to go. For an Assault Rifle, it is a bit slower than you might be expecting. You can even this out really by using the right Gunsmith attachments and the best XM4 Loadout.
AK-47
The AK-47 is the most powerful Assault Rifle, if with some clear drawbacks. You have to put up with quite a bit of recoil. This isn't unmanageable but it does make it quite niche. If you're reading to chose the right attachments though, you can compensate for this. Using your Wild Card to load up on stabilizing features can really help to make the AK-47 more valuable.
Krig 6
The Krig 6 is one of the least appealing Assault Rifles of the Cold War weapons. It has better control than the AK and works quite well at a range. However, it is slow and doesn't have the same stopping power. Despite this, the right loadout can make a big difference. As can a particular play style that can get more use of it. Few Cold War weapons are actually bad, just some take more work in Gunsmith.
QBZ-83
This assault rifle has a really fast fire rate, but a high recoil to deal with that. This one feels completely lopsided at first glance. This kind of balance though can be fixed with the right use of attachments. You can make it a bit more even, while it isn't quite the best of the Cold War weapons.
FFAR-1
This one is a close weapon to the FAMAS. It moves fast, reloads fast, but does slightly lower than average damage. This can be easily sorted in your loadout though. This weapon can be quick to equip and cut through enemies with.
Groza
The Groza was a new weapon added in for Season 1 of Call of Duty Black Ops. As a later addition, this is a fun add-on to the game balance. The distance between release of the game and this weapon has given a template for it to fit into the metagame. The Groza comes up with some great damage and it is particularly easy to handle. This is a weapon that is going to be a bit more user-friendly than a lot of the older ARs in the game. If you usually go for an AR but have switched to SMGs for this title, then the Groza is a great alternative. Make sure you're using the best Groza Cold war loadouts alongside it.
M16A1
The M16A1 is a weapon that has featured in quite a few previous Call of Duty games. However, the weapon is only available in the story mode of the game. This is a shame since it is a fun gun in that side of the game, and would be interesting to see running in multiplayer.
The XM4 is the clearest stand out of these Cold War weapons. However, the AK is going to have its uses, especially with the right Gunsmith build.
 SMGs – Cold War Weapons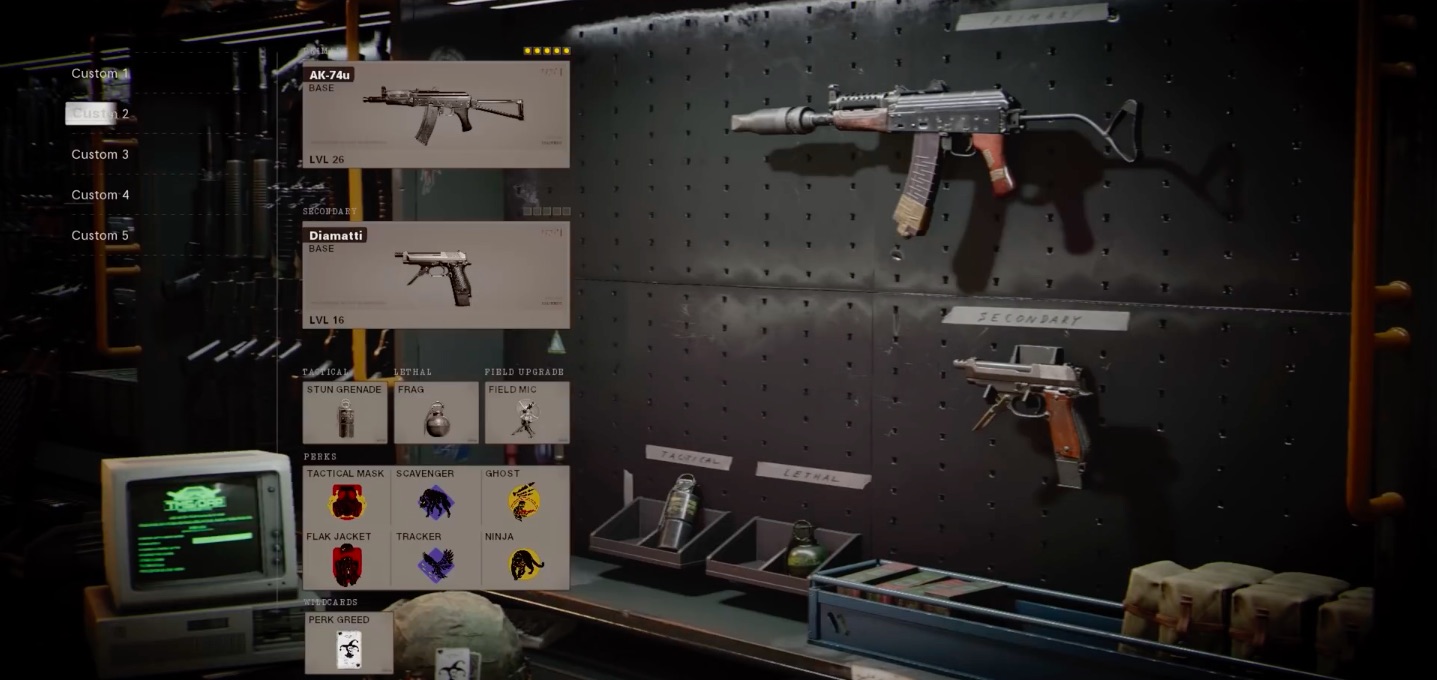 SMGs in Call of Duty aren't typically as popular as Assault Rifles.  They work faster, but need to be used at a close range to really get things done. This can be a problem in certain maps, but in the right hands an SMG works great. One SMG from the early access period even became the breakout star of its first weekend. These are those in the game at the moment including the Cold War weapons added into Season 1 of the game:
MP5
You might remember the MP5 as the most effective SMG in Warzone and Modern Warfare. It isn't as powerful as some other Cold War weapons but it is still a decent choice. It doesn't do as much damage as many players would like, but it is quick and easy to control. The MP5 is one of the easiest weapons to start with in Cold War, and the best MP5 loadouts can help them work even better.
Milano 821
This is an SMG which actually works quite well at a medium range. It has a bit too much recoil, but it's an SMG that comes closest to an Assault Rifle. If the Cold War Assault Rifles are too slow for you, then this weapon is going to hit that spot.
AK-74u
The AK-74u can cut through players at a real speed in the right circumstances. There are issues with recoil, but its power and speed make it pretty strong. The AK-74u can be hard to handle, but it is the most useful SMG at the moment.
KP 45
This is a burst fire SMG that does high damage. Although, like most SMGs it is basically useless at a distance. Up close, the burst fire element can be a problem for the unskilled. Missed shots are a bit of a death sentence. However, if you can rely on hitting the right spots with it, the KP 45 can be a big help to you.
Bulldog
This is a fully automatic SMG. It deals great damage and actually has fairly decent range for a SMG. The Bulldog is easy to use and a great choice of weapon for a beginner player. Experienced players can still use it, but might find its ease of use comes at the expense of deeper skill.
Mac-10
The Mac-10 is the latest weapon addition to the game coming in Season 1 of the title. This weapon is particularly useful as it plays to the game's SMG metagame in the early few months. The SMG has a good fire rate with a slightly over the top vertical recoil. It is still pretty easy to handle, especially with the right loadouts. The best MAC-10 Loadouts can go a long way to making this weapon one of the bets in the game.
The AK-74u is definitely the stand out here. However, each of the SMGs has something to offer. They've been something of a surprise hit in Cold War so far.
Cold War Weapons – Tactical Rifles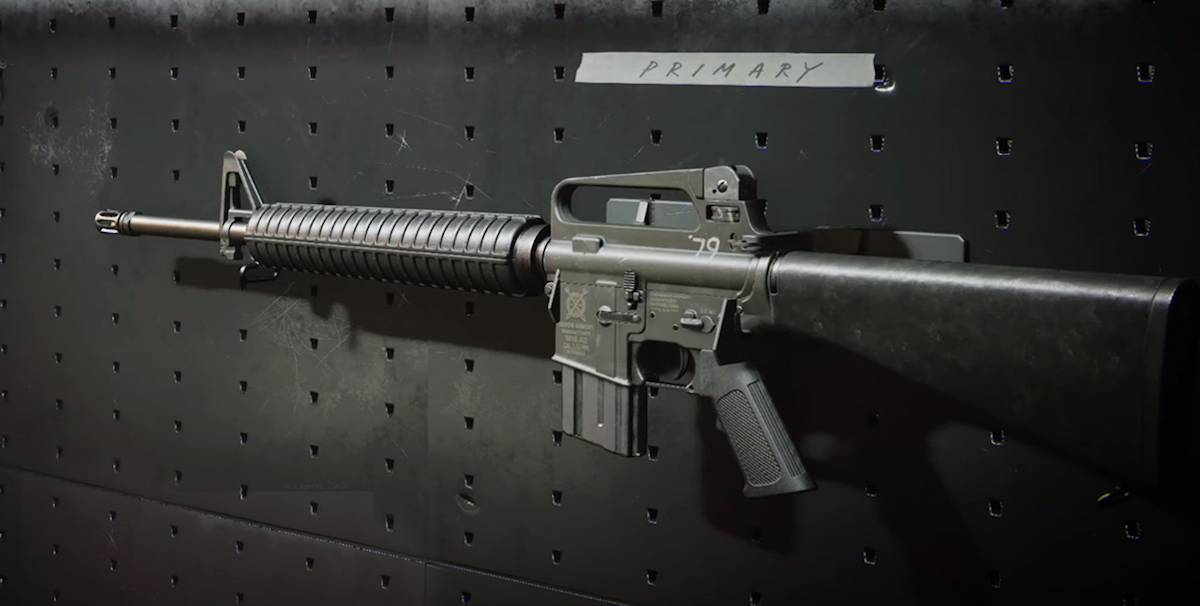 Tactical Rifles are Marksman Rifles by another name. In Cold War, they do seem to have a lot of potential. Part of the reason why you rarely see much fuss made of these is they really require a skill. If you have that great aim to get good results, then these tactical rifles can be pretty effective:
M16
This is a weapon that fires in short 3-round bursts. There is a very low delay between bursts though, and it does a good amount of damage for each shot. If you're accurate then this could end up being a really powerful weapon.
Type 63
This is a semi-automatic rifle that makes it a bit easier to handle. It is still a little bit slow, but it features great damage and accuracy.
AUG
The AUG was an impressive weapon in past Cold War titles. Here, it is a bit odd. It is a burst fire rifle that offers a high damage range and slow speeds. This is a nice watered down tactical rifle, if you normally play with an AR but want something a bit different.
DMR 14
This is another semi-automatic gun. It has very low recoil and a decent fire rate. This is one of the more impressive Cold War weapons. Even without attachments, this is a really well balanced and useful weapons.
All of these are going to be useful for different types of player. You'll need a high skill with aiming and manoeuvring, but with Gunsmith attachments to bulk up the speed these weapons are the beginning of a good loadout.
LMGs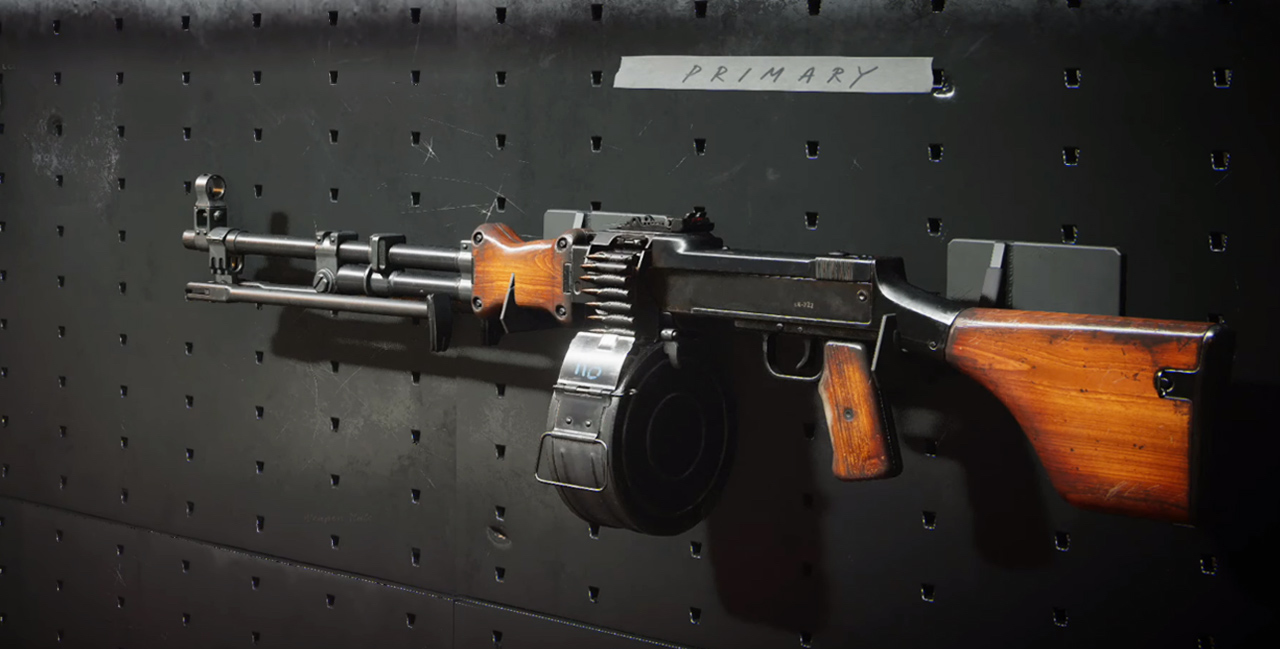 LMGs are a fun niche in Call of duty games. They're heavier, harder to manoeuvre, but have great damage output and can be completely lethal in the right hands. They're definitely suited to a specific style of play. These are your options for an LMG:
RPD
This is an LMG with a pretty hard damage rate. The drawback is its smaller magazine size. This is a bit of a hassle, especially for an LMG. However, as with some of the other Cold War weapons, the right attachments might be able to fix this.
Stoner 63
The Stoner 63 is closer to a standard LMG, but it does have a significantly lesser damage rate than the RPD. To make up for it, it fires faster, has better accuracy, and less recoil than you'd expect.
M60 
The M60 wasn't available in the first early access period for the game, but it does seem to be one of the more impressive Cold War weapons. It has a really high and heavy damage rate. It is a bit slower to handle, even for an LMG. Although, it is still the most useful in here.
These weapons are going to be particularly useful once you unlock all of the attachments that you're going to need in the game. The M60 particularly has stood out since the game has released fully.
Sniper Rifles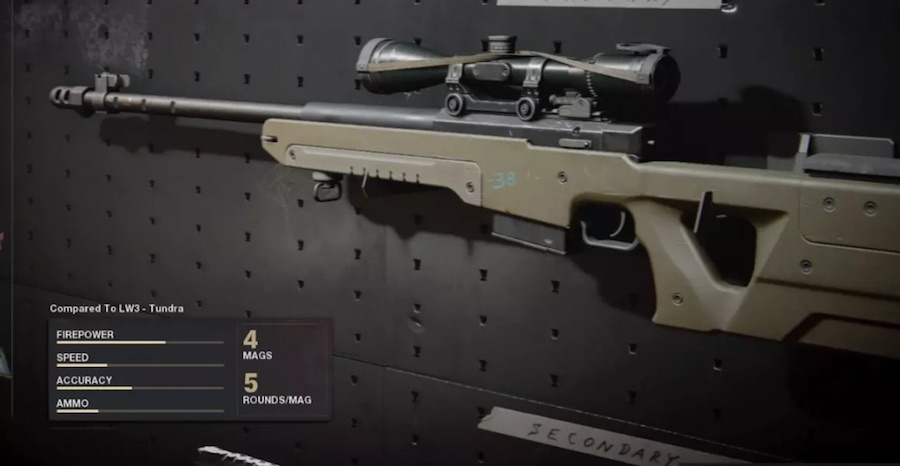 Going into Cold War, weapons like Sniper Rifles were a bit overpowered. In the final release, they've been tones down just a bit. They're still some of the most lethal weapons in the game though, especially when they're being used in the right hands. These are your two options:
LW3
This is a standard bolt-action sniper rifle. It can kill in a single shot, has a slow reload time, but it's great for anyone with perfect aim. This thing is perfect for a skilled sniper and has few drawbacks.
Pelington 703
This is a faster sniper rifle, in reload, and in ADS. It can still kill enemies in a shot if you're really accurate. However, it is closer to a marksman rifle than the LW3. This makes it a great transitional sniper rifle if it fails to the LW3 overall.
M82
The M82 is a semi-automatic sniper rifle that can do a one shot kill in the head or upper chest. It is slow to handle and has a high amount of recoil. There isn't much to make this stand out above the other Sniper Rifles, but it isn't exactly worse than the others.
The LW3 is the better choice for a traditional sniper, but the Pellington can be effective if you're into going a bit faster. The Pellington will probably suit most players better in Call of Duty. The M82 is also pretty good, but there isn't much reason to pick it over the other two.
Those are all of the Cold War weapons that we currently know about. A few are clear stand-outs compared to the rest. These are the ones you should focus on levelling up quickly to get access to those attachments. Our other guides to Cold War can help you start the game off with a great performance.